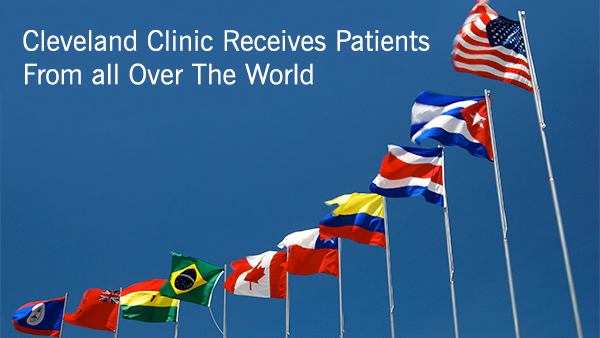 Why Choose Cleveland Clinic Florida
Traveling far from home can be a stressful event. Global Patient Services staff members take great pride in making your stay as enjoyable as possible. Wherever you are coming from, Cleveland Clinic Florida is your gateway to personalized healthcare in the United States. Cleveland Clinic Florida ranked #1 in the Miami-Ft. Lauderdale metro area and is a top hospital in Florida, according to U.S. News & World Report's 2021-22 "Best Hospitals" rankings.
Learn More
Global Health Center
Global Health Center
Cleveland Clinic supports the diverse needs of patients, medical professionals and healthcare organizations around the world.
Learn more about Cleveland Clinic's international activities and opportunities for collaboration by visiting our Global Health Center.
Convenient Locations in Ohio
Convenient Locations in Ohio
Planning a trip to Cleveland Clinic for World-Class medical care is easier than you may have thought.
A caring staff provides personalized care for your family throughout your experience. We will help you schedule all your appointments; if needed, interpreters are available. With 16 family health centers and 8 Community Hospitals we will provide assistance in choosing the right location for you.