Andrea Castellanos is a busy wife and mother of two young boys. When she was diagnosed with renal cell carcinoma at the age of 36, she was shocked and scared.
After experiencing symptoms of a urinary tract infection, Andrea saw her physician at home in Venezuela. A CT scan indicated she had a 5 cm tumor on her right kidney.
"Considering my age, I could not believe what I was hearing," Andrea says. "My only option in Venezuela was to get the entire kidney removed with the tumor. They didn't have the experience with robotics or even the technology to do it."
Andrea traveled 1,400 miles to Cleveland Clinic Weston Hospital for a second opinion with Alberto Pieretti, MD, urologic oncologist. Dr. Pieretti's clinical practice focuses on the minimally invasive surgical treatment of genitourinary cancers.
The young mother took comfort in Dr. Pieretti's expertise and caring as he explained the process and benefits of a robotic partial nephrectomy.
"Our goal is to remove the tumor while preserving as much healthy kidney tissue as possible," Dr. Pieretti says. "Maintaining kidney function is essential because your kidneys are the main filters of your body. As we get older, we have other diseases that can affect kidney function. Preserving the kidneys improves both your quality of life and life expectancy."
Andrea was convinced she was in the best place for her cancer treatment.
"Dr. Pieretti took the time to explain how the robotic surgery would work and how quick my recovery would be with this technology," Andrea says. "That made me happy because I wanted to get back to my regular life fast."
During the surgery, Dr. Pieretti was able to transect the tumor at its marginal edges and spare the kidney, improving Andrea's overall life expectancy. He was extremely pleased with his patient's outcome.
"Post surgery, Andrea's renal function was at her baseline, the same function she had before," Dr. Pieretti says. "She was able to have the best of two worlds – we were able to treat her cancer and preserve her kidney function for the future."
The day after her surgery, Andrea left the hospital to be with her family. One week later, she was feeling good as new. "I was having fun with my kids like nothing happened."
For Andrea, the surgery and recovery process could not have been better. "Between Cleveland Clinic and Dr. Pieretti, I felt very comfortable and cared for," she says.
Related Institutes: Glickman Urological & Kidney Institute
Patient Stories
Patient Stories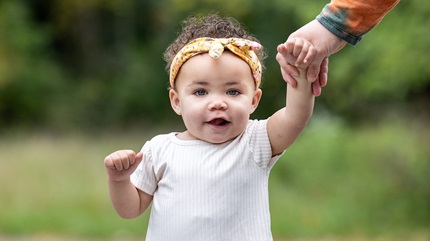 Sep 29, 2023
"Following her procedures, Adaya has defied the odds. She's hit all of her milestones so far. She's crawling and getting around wherever she wants to go."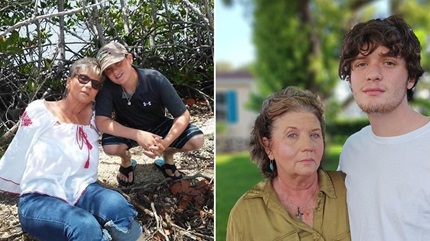 Sep 28, 2023
"It was worth every moment of it to know I was going to be there to see my son grow up."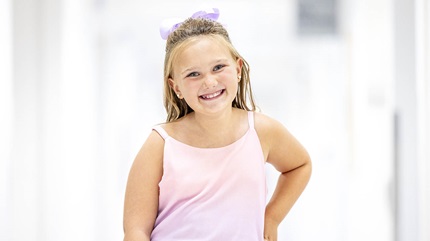 Sep 22, 2023
"This wraps up a chapter in her life we hope we never have to reopen. Audrey handled everything like a champ, and we are so grateful and proud."