Overview
Overview
Established in 1999, the Section of Minimally Invasive, Bariatric and Metabolic Surgery has developed a comprehensive fellowship program aimed to train surgeons in advanced gastrointestinal and endoscopic surgery. Covering a wide spectrum of disease processes of the Foregut this training program is accredited by The Fellowship Council and The American Society of Metabolic and Bariatric Surgery.
This training program consists of one year of intensive clinical experience in laparoscopic and endoscopic procedures. Applicants must have completed their basic training in general surgery in an ACGME accredited program and be able to obtain an unrestricted license that will enable them to practice surgery in the state of Florida. Three trainees per year will be selected following the guidelines of the Department of General Surgery and Graduate Medical Education at CCF. Applicants will only be selected through the matching process supported by the Fellowship Council. The fellowship is accredited by the Fellowship Council and The American Society of Bariatric and Metabolic Surgery.
Diseases of the Foregut
Training will focus on benign and malignant disease of the foregut. Esophageal cancer, diverticula, gastroesophageal reflux disease as well as associated swallowing disorders such as achalasia and gastroparesis will be specifically addressed. We will focus on minimally invasive techniques such as, Minimally Invasive Ivor Lewis Esophagectomy, Nissen's or Toupe's Fundoplication, Heller's myotomy, and Diaphragmatic hernias. A complete approach to gastroparesis that includes external stimulation, laparoscopic and endoscopic pyloroplasties, gastric stimulation, gastrostomy and jejunal feeding tubes and gastric bypass will also be included.
Surgery of the biliary tree, liver and solid organs. We will concentrate in the performance of laparoscopic approaches to the biliary tree including cholecystectomies, common bile duct explorations that includes transcystic duct CBDE and choledochotomy. Fellows will get familiar with the routine use of fluorescent and conventional cholangiogram to detect abnormalities of the liver and biliary tract. Excision and cryoablation of liver lesions, splenectomy or palliative bypass procedures for malignant outlet obstructions of the biliary tree will also be performed.
Abdominal Wall Hernias
Primary and recurrent ventral, incisional as well as inguinal hernias will be managed using an open and laparoscopic approach. Fellows will be able to identify the indications when to use either approach.
Bariatric and Metabolic Surgery
Cleveland Clinic Florida's Bariatric and Metabolic Institute is considered one of the largest MBSAQIP accredited bariatric centers in the country. Fellows will participate in performing clinics that involve pre and postoperative follow up of bariatric patients. They will become proficient in performing gastric bypass, sleeve gastrectomy and re-operative surgical procedures to severe obesity.
Emergency and Diagnostic Procedures
When appropriate, the laparoscopic approach will be used to stage patients with malignancies or assess and/or treat patients that are admitted through our Emergency Department with acute diseases of the gastrointestinal tract including inflammatory, ischemic and traumatic disorders.
Program Director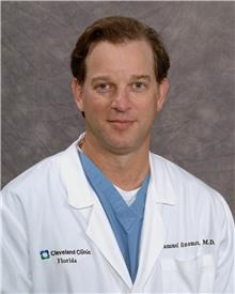 Samuel Szomstein, MD, FACS, FASMBS
Diversity & Inclusion
Discover the role diversity and inclusion plays at Cleveland Clinic and at its Graduate Medical Education program, as well as our diversity and inclusion efforts.
Learn more
The Program
The Program
Goals and Objectives
The development of highly competent clinical surgeons who will upon completion of training, deliver surgical care of the highest order.
Identification and development of academic surgeons and leaders.
Integration of scientific principles with daily care of surgical patients will be emphasized through conferences, teaching rounds, carefully planned rotations and well-balanced clinical and operative responsibility.
Daily Routine
Fellows will be supervised by attending surgeons in all their activities. The presence of fellows will improve the quality of care and communications with patients and nursing staff. They will be involved in implementing care-paths and early recovery protocols in pre, peri- and postoperative care of our patients. This will allow us to better care for our patients by preventing potential problems as well as early detect and manage postoperative complications. Their activities will be divided in daily morning rounds in the intensive care unit and surgical floors, conferences ( weekly MM and journal clubs ) operating room experience, outpatient clinic , and outpatient endoscopy suite. The fellow will become familiar with handling of instrumentation and equipment, indications and contraindications for endoscopic procedures. Daily activities will be shared with our general surgery residents and medical students.
Educational Conferences
Fellows will be actively involved in case presentations, morbidity and mortality conferences, radiological conferences, etc. They will participate in the preparation and presentation of lectures for conferences to be given to CCF residents, nursing and attending staff, non-staff nurses and physicians. This will give our fellows a comprehensive practical and teaching experience.
Research
We have implemented a research program with a large number of research fellows that are involved in different research initiatives and IRB approved protocols. We mandate our fellows to help develop and perform clinical research. We concentrate our research efforts in three main areas.
Basic Science
Intra-abdominal pressure and Fluorescence Imaging
We are conducting basic science research in this area that will help us better understand the side effects of increased intra-abdominal and intra-thoracic pressures during the endoscopic procedures. We are analyzing the pathophysiological aspects of intracranial hypertension due to elevated intra-abdominal pressure (IAP), the increased incidence of trocar site metastasis when operating for malignant disease, the effects of IAP on the splanchnic and renal circulation and potential side effects in patients undergoing laparoscopic harvesting of kidneys for renal transplantation. Alternatives to pneumoperitoneum as abdominal wall lift will be also subject of research. We are at the forefront of developing new techniques of fluorescent guided surgical approaches of the biliary tree and esophagus.
Education of endoscopic surgical techniques and skills laboratories
We promote participation of our fellows as trainees and later as preceptors in simulation and dry laboratory sessions. This will help fellows, residents and attending staff to acquire and refine their ability to perform specific endoscopic procedures. We envision that this skills laboratory will become a prestigious site that will grant continuing medical education.
Patient data are collected under IRB approved database that is shared with accredited programs of the American College of Surgeons such as NSQIP and MBSAQIP.
Rotations
No off campus rotations are planned with the exception of animal laboratory work. Fellows will rotate in our outpatient surgical center in Coral Springs.
Evaluations
Evaluation of fellow with feedback to fellow at least twice per year.
Evaluation of staff and program at least twice per year.
Applicants
Applicants
Applicants must have passed the USMLE/COMLEX Step 1, 2, & 3 exams
Applicants must have passed the USMLE/COMLEX Step 1 & 2 exams or the Medical Council of Canada Evaluation Exam (MCCEE)
Applicants must have had at least 2 years of prior training in an ACGME accredited residency or fellowship (or Canadian equivalent)
Applicants who are ABS or Canadian Board Eligible or Certified
Applicants who hold a General Surgery specialty certificate from a Board or College outside of U.S. or Canada at the beginning of the fellowship
Applicants must have had at least 2 years of prior training in an AOA (American Osteopathic Association) accredited residency or fellowship
Applicants must be AOBS (American Osteopathic Board of Surgery) eligible or certified
Benefits
Benefits
Please refer to the table below for new salary rates, effective July 1, 2023:
| Grad Level | Current Pay Rate |
| --- | --- |
| 1 | $61,609 |
| 2 | $63,685 |
| 3 | $65,743 |
| 4 | $68,315 |
| 5 | $70,591 |
| 6 | $73,368 |
| 7 | $75,798 |
| 8 | $77,276 |
Salary is at the PGY-6 level plus fringe benefits as detailed in the Graduate Physician Policy Manual and listed in the Resident/Fellow Benefits.
Paid Time Away: Vacation, Maternity, & Paternity
Vacation – 3 weeks (15 working days) provided at the beginning of each academic year
Maternity – 6 weeks paid leave for natural childbirth or adoption; 8 weeks for cesarean section. Additional time off unpaid up to a maximum of 12 weeks under the Family Medical Leave Act.
Paternity – 2 weeks paid leave. Additional time off unpaid up to a maximum of 12 weeks under the Family Medical Leave Act.
Insurance
Healthcare – Cleveland Clinic Florida covers 50% of annual Healthcare Plans for Clinical Trainees and their families. Effective on the first day of training with no waiting period.
Dental and Vision Care – Cleveland Clinic Florida covers 100% of annual Dental and Vision Care Plans for Clinical Trainees.
Maternity Care – 100% coverage is provided through the health care plan that you select within the plan's guidelines.
Pharmaceuticals – As outlined by the Cleveland Clinic Florida Health Plan.
Malpractice – Paid by the Cleveland Clinic Educational Foundation/Cleveland Clinic Florida. Limited to activities within the training program.
Life Insurance – $25,000 term group policy.
Travel Privileges and Other Education Activities
Senior residents, chief residents and fellows in ACGME and NON-ACGME programs that meet eligibility criteria as outlined in the Graduate Physicians Manual may be approved to attend academic meetings for the purpose of presenting or engaging in leadership roles within national societies will be eligible up to 5 days per academic year with a maximum reimbursement of $1,200 per academic year.
Additional Benefits
Book Allowance – A $250 educational allowance per year is available to all clinical residents/fellows. Primary use is for textbooks.
On-call Meals – Breakfast, lunch and dinner: Paid by Cleveland Clinic Florida when on in-house night call.
Membership – ACP membership paid for by the program.
Cell phones – Apple iPhone provided to all residents.
Uniforms – Supplied by Cleveland Clinic Florida.
Staff
Staff
Program Director
Associate Program Director
Program Coordinator
Senior GME Coordinator
Lauren Eadeh
2950 Cleveland Clinic Blvd.
Weston, Florida 33331
Phone: 954.659.5229 954.649.7453
Email: eadehl@ccf.org
Current Fellows
Current Fellows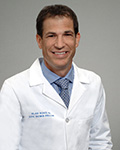 Elad Boaz, MD
Shaare Zedek Medical Center
Jerusalem, Israel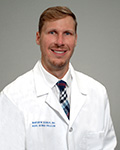 Mathew Doble, MD
Cleveland Clinic Florida
Weston, FL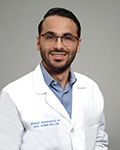 Miguel Rodriguez, DO
Sunrise Health GME Consortium,
Las Vegas, NV
Alumni
Alumni
Class of 2023
Kara Vande Walle, MD
University of Wisconsin – Madison
Madison, WI
Ying Ming Benjamin Tan, MD
Marshall Medical Center
Placerville, CA
Class of 2022
Heba Schiller, MD
South Florida Surgical Specialists
Deerfield Beach, FL
German Mendoza, MD
Kelsey Seybold Clinic
Houston, TX
Asa Ramdath, MD
Texas Bariatric Specialist
San Antonio, TX
Class of 2021
Asadulla Chaudury, MD
Cleveland Clinic Martin Health
Stuart, FL
Victoria Needham, MD
RWJ Barnabas Health
New Brunswick, NJ
Ana Pena, MD
Cleveland Clinic Florida
Weston, FL