A Letter from the Program Director: Dr. Tatiana Jamroz
A Letter from the Program Director: Dr. Tatiana Jamroz
Thank you for considering the Anesthesiology Residency Program at Cleveland Clinic Florida. Our program is young with our inaugural class matriculating in the summer of 2017. I am honored to serve as the Program Director. Dr. Wagih Gobrial, the Chairman of Cleveland Clinic Florida's Department of Anesthesiology, serves as the Associate Program Director.
I believe that we offer the best of both worlds in that we have a dynamic environment offering cutting edge procedures, but our scale is not overwhelming. We are also fortunate to have a diverse patient population. Hardly a day passes when I do not hear patients speaking in Spanish, Portuguese, Russian, Hebrew or a myriad of other languages. Many of our patients are, of course, year-round residents in Florida, but a significant segment of our patient demographic travel from overseas to receive care here.
In the seven years I have been with CCF Weston the number and range of advanced procedures being performed has markedly increased. CCF Weston offers liver, kidney and heart transplants and has the busiest solid organ transplant program in Broward County.
Unlike some large teaching hospitals, our residents and our 25 attendings quickly get to know each other. You won't get lost in the crowd here. Our culture is hard working, but very relaxed and informal. Our attendings have embraced the program enthusiastically, both in terms of their mentoring and academic lectures. If you interview with us, I think you will come to understand that we really do have fun working together.
We are looking for academically strong candidates. In turn, all of the attendings in our department are fellowship-trained (in cardiothoracic, chronic pain management, regional anesthesia, critical care or neuroanesthesia). Each of our attendings is also part of the faculty. We want our mentoring and guidance to provide residents with substantial flexibility so post-residency they can pursue further training in a fellowship program, research or begin their clinical practice.
As a new program we are charting our own course. But we are also fortunate to be part of the Cleveland Clinic Foundation. The Foundation's reach is truly global with facilities in three states, Canada and the United Arab Emirates. As part of the Foundation we often draw upon the academic acumen of our sister institution in Cleveland for lectures, workshops and research opportunities and optional rotations for residents for gaining experience within particular subspecialties.
I invite you to consider our program.
If you desire more information please contact our program coordinator, Betty Warner at warnere2@ccf.org.
Best Regards,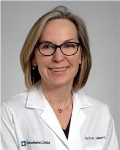 Tatiana Jamroz, MD
Residency Program Director
Anesthesiology & Pain Management
Cleveland Clinic Florida
Overview
Overview
The Anesthesiology Residency Training Program at Cleveland Clinic Weston is a four-year educational continuum approved by the Accreditation Council for Graduate Medical Education and the American Board of Anesthesiology. This includes one year of non-anesthesia clinical training (Clinical Base Year) and three years of clinical anesthesia training (CA-1, CA-2, and CA-3 years).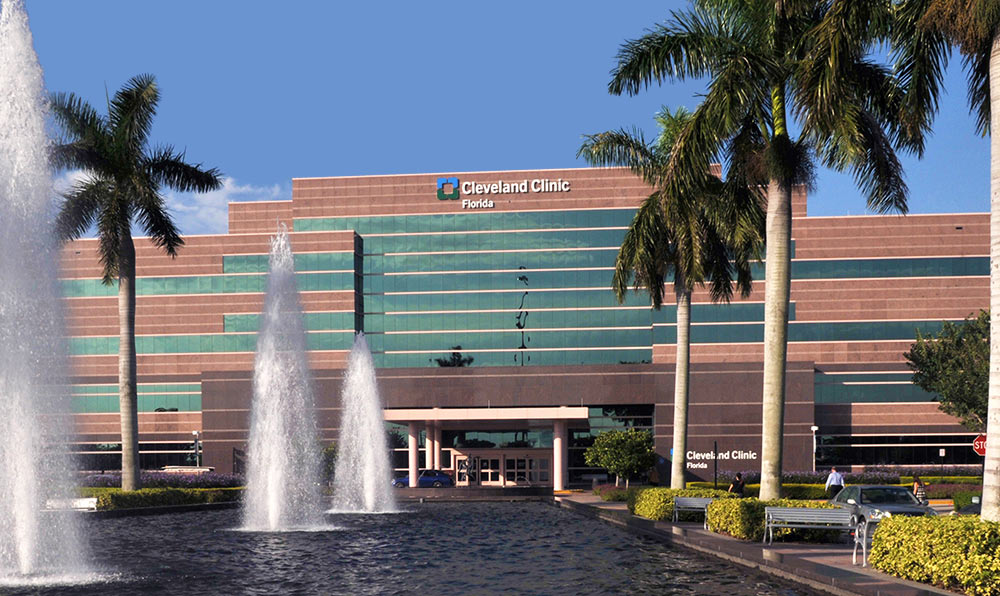 Cleveland Clinic Florida
Cleveland Clinic Florida is comprised of more than 285 physicians with expertise in 55 specialties. The medical campus continues to evolve and includes diagnostic centers, outpatient surgery facilities, and a 24-hour emergency department located in a state-of-the-art hospital.
Our department strives to teach resident physicians the knowledge, skills, and professionalism required for clinical excellence; promote compassionate patient care; inspire a sense of inquiry and lifelong learning; and develop leaders in anesthesiology, pain medicine, and critical care for the 21st century.&
Our clinical training program offers:
Over 21,000 anesthetics annually
Excellent case variety [general surgery, minimally invasive, bariatric, orthopedic, gynecologic, urologic, ENT, endocrine, hepatobiliary, colorectal, thoracic, neuro, pain, cardiac, transplant (cardiac, liver and kidney), vascular, critical care, and extensive regional anesthesia experience]
Residents are assigned based on educational rather than service needs
Great environment for resident training promoting consistently high resident satisfaction
Our comprehensive education program is designed to provide a framework to ensure academic achievement. Residents are relieved from clinical duties to attend weekly, four-hour formal didactic sessions. These sessions include lectures, journal club, case discussions, resident presentations and in-depth review of topics selected from the American Board of Anesthesiology content outline. All residents prepare and present a rigorously researched review of a self-selected topic during their third year of training in consultation with a faculty mentor. In addition, several of our physicians have ongoing research projects and encourage resident participation.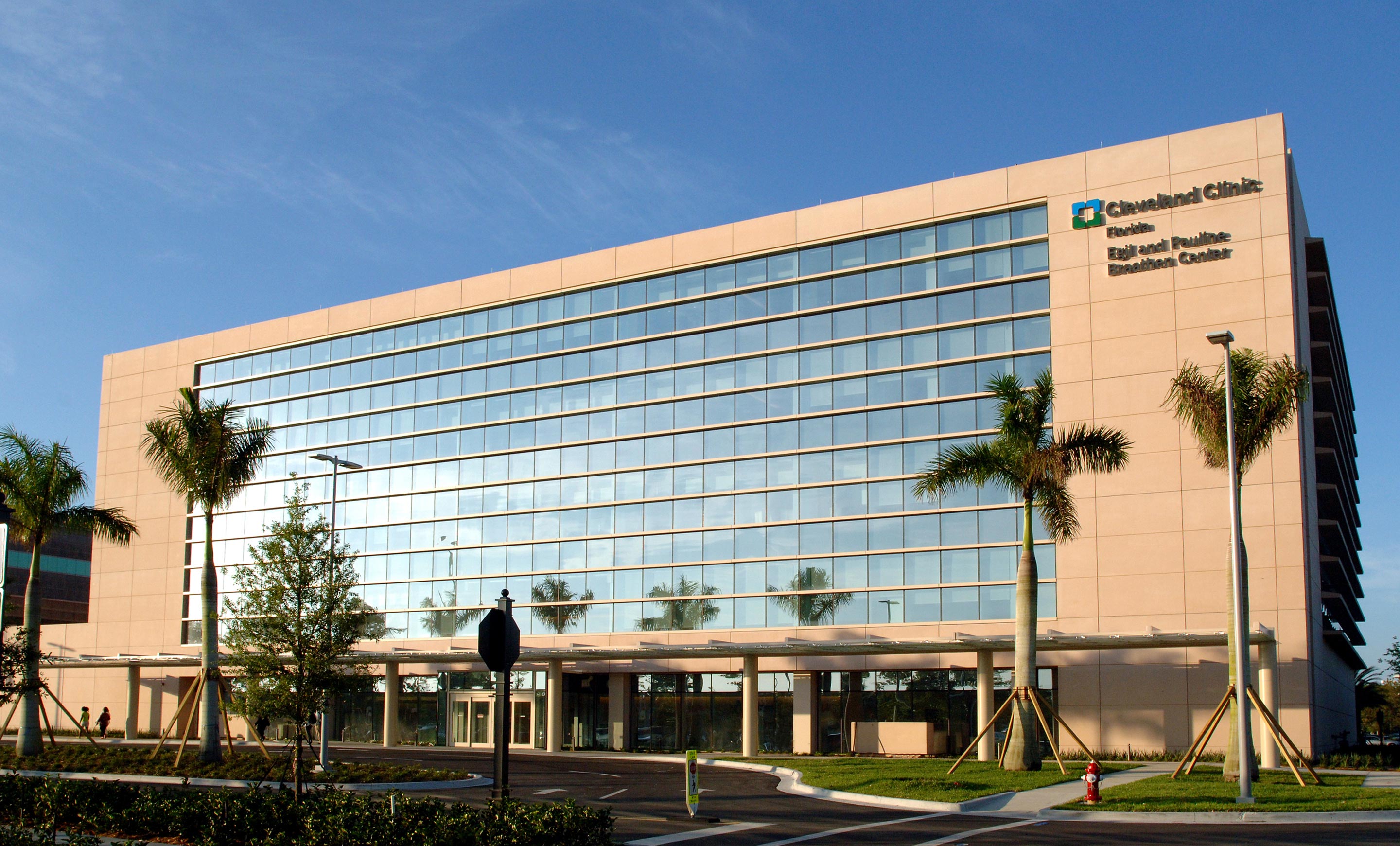 Education & Clinical Rotations
Education & Clinical Rotations
Educational Conferences
The didactic component of the residency provides diverse opportunities each week for residents and faculty alike to interact and enhance learning. These include Clinical Outcomes Conference, Journal Club, Textbook Review and Clinical Case Conferences to achieve the essential education upon which clinical experiences are built.
Conferences and lectures are designed to be challenging to residents but specific for their level of training.
Clinical Rotations
The Anesthesiology Department is proud to sponsor a comprehensive and unique Clinical Base Year (CBY), specifically designed to prepare first year residents for advanced training in our residency. In addition to broad clinical experience, this internship prepares the first year resident for a smooth entry into their CA-1 year. Regular participation in anesthesiology conferences and activities makes the CBY resident a full participant in the Anesthesiology Department. In the CA-1 year, residents build on the concepts and skills introduced in the CBY and continue to administer anesthesia using a wide variety of techniques for general, orthopedic, urological, gynecological, obstetric anesthesia, ambulatory, ENT, neurological, and bariatric surgery. Additional time is spent in the surgical intensive care unit, pre-anesthesia clinic, the postoperative anesthesia care unit, and with the Acute Pain Service.
After intense exposure to the fundamentals of Anesthesiology during the CBY and CA-1 years, the CA-2 year introduces residents to the more complex anesthesia subspecialties, including neuroanesthesia, cardiac and thoracic anesthesia, pediatric anesthesia, major vascular anesthesia, and liver transplantation. Residents will also gain additional experience in the management of the difficult airway during a special module dedicated to ENT anesthesia. There will be numerous opportunities to provide anesthesia in remote locations – including GI suites, bronchoscopy suites, EP and cardiac catheterization labs, MRI and interventional radiology. In addition, residents gain further exposure to obstetric anesthesia and regional anesthesia to provide a longitudinal learning experience and to solidify their knowledge in these sub-specialties.
The CA-3 year provides the senior resident with a wealth of opportunities to fine-tune their clinical and leadership skills while providing anesthesia and intensive care with significant autonomy to some of our sickest patients. Additional subspecialty exposure is gained in ambulatory and regional anesthesia, obstetric anesthesia, pediatric anesthesia, neuroanesthesia, anesthesia for vascular surgery, adult cardiothoracic anesthesia and surgical critical care. The large number and complexity of operative procedures performed at Cleveland Clinic Weston provide our residents with abundant experience in clinical anesthesia and the opportunity to develop sub-specialization skills.
Rotations include:
Airway Management
Ambulatory Anesthesia
Cardiology
Cardiothoracic Anesthesia
Elective
ENT
Emergency Medicine
General Anesthesia
General Surgery
Internal Medicine
Interventional Radiology
Neurology
Neurosurgical Anesthesia
Non-Operating Room Anesthesia (NORA)
Obstetric Anesthesia at West Boca Medical Center
Outpatient Surgery Center
Orthopedic Anesthesia
Post Anesthesia Care Unit (PACU)
Pain Management
Pediatric Anesthesia at Nicklaus Children's Hospital
Preoperative Clinic
Pulmonology
Research
Regional Anesthesia
Simulation Center at Nova Southeastern University
Surgical Intensive Care Unit
TEE/TTE (elective)
Transplant Anesthesia
Vascular Anesthesia
West Boca Medical Center
This facility is located 30 minutes from the Weston campus and includes a dedicated birthing pavilion, Level III NICU, as well as having received a top 10% Healthgrades rating in OB/GYN and Labor & Delivery. The anesthesia team is involved in 95% of the 1700+ annual deliveries performed in 10 delivery rooms and 2 operating rooms. WBMC provides anesthesia opportunities in the provision of anesthesia for labor and vaginal deliveries, cesarean sections, postpartum tubal ligations, and other surgical procedures performed in the Delivery Suite.

Miami Children's Health System ▪ Nicklaus Children's Hospital
Located approximately 30 minutes from the Weston campus, Nicklaus Children's Hospital is ranked among "America's Best" by U.S. News and World Report in 2011, 2012 & 2014. The Miami Children's Hospital (MCH) will provide the required pediatric anesthesia experience for our residents. Working with a renowned staff of 14 pediatric anesthesiologists, anesthesia residents receive an outstanding clinical experience in all aspects of pediatric anesthesiology, including neonatal, cardiac, craniofacial, neurosurgical, ophthalmic, head and neck, and outpatient anesthesia plus pediatric pain management and critical care. MCH performs over 2,000 major and 1,500 minor surgical procedures each year, giving wide exposure to all aspects of pediatric anesthesia to our CA-2 and CA-3 residents.
The following items are available to residents within all three facilities: showers, sleeping rooms, secure areas (lockers or rooms that can be locked), cafeteria, vending machines, parking within 5 minutes of the facility, and WIFI.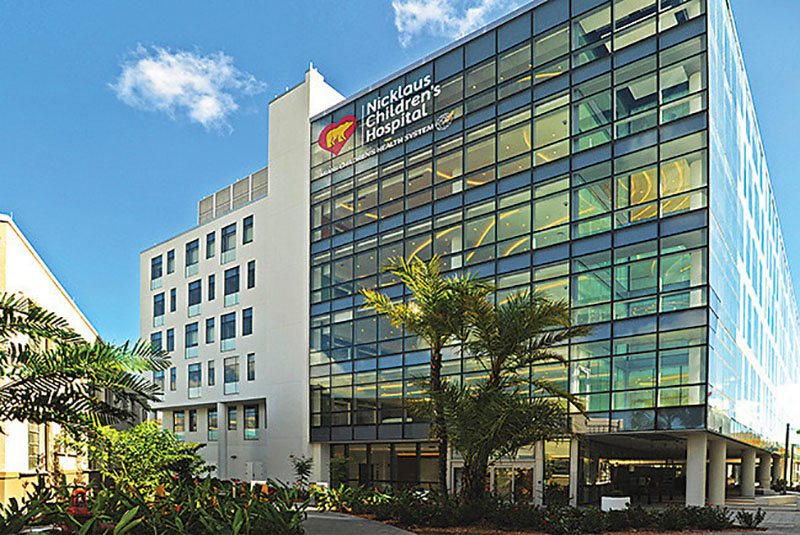 Simulation Experiences
Simulation training is integrated throughout the residents' curriculum in conjunction with the Nova Southeastern University Simulation Center. High-fidelity simulation scenarios will stress emergency intraoperative events and the management of those events. The principles of crisis resource management and team training will be integrated into the learning experience. In addition, common anesthesia procedures and airway maneuvers will be taught and rehearsed as part of a comprehensive skills training curriculum including workshops on POCUS, lung isolation, regional anesthesia, and IV access.
Application Process
Application Process
Our program participates in the National Residency Match Program (NRMP) and offers five categorical positions per year. Applicants may submit their completed applications via the Electronic Residency Application Service (ERAS).
Completed ERAS applications to be reviewed by the Selection Committee include:
ERAS application with photo
Personal Statement
Curriculum vitae
Copy of medical school transcripts*
Copy of USMLE transcripts, Steps 1 & 2* (we do not accept COMLEX)
Three letters of recommendation
MSPE or Dean's letter
ECFMG certification, if applicable [we support J1, H1b, and E3 visas]
*Official transcripts mailed directly from your medical school, and USMLE transcripts mailed directly from ECFMG, FSMB, or NBME (as applicable) are required prior to employment but not for the application process.
Application deadline is October 1.
Interviews will be conducted from October thru mid-January. Please allow time for a social event the evening before your interview and the opportunity to meet some of our Anesthesia residents.
Benefits
Benefits
Please refer to the table below for salary rates, effective July 1, 2020.
| | |
| --- | --- |
| Grad Level | Current Pay Rate |
| 1 | $54,335 |
| 2 | $56,411 |
| 3 | $58,098 |
| 4 | $60,734 |
Insurance
Healthcare: Cleveland Clinic Weston covers 50% of annual Healthcare Plans for Clinical Trainees and their families, effective the first day of training with no waiting period.
Dental and Vision Care: Cleveland Clinic Weston covers 100% of annual Dental and Vision Care Plans for Clinical Trainees.
Maternity Care: 100% coverage is provided through the health care plan that you select within the plan's guidelines.
Prescription Drug Coverage: As outlined by the Cleveland Clinic Weston Health Plan.
Malpractice: Paid by the Cleveland Clinic Educational Foundation/ Cleveland Clinic Weston. Limited to activities within the training program.
Life Insurance: $25,000 term group policy.
Disability insurance
Paid Time Away*
Vacation: 3 weeks (15 working days) provided at the beginning of each academic year. This time cannot be rolled over.
Maternity: 6 weeks paid leave for natural childbirth or adoption; 8 weeks for cesarean section. Additional time off unpaid up to a maximum of 12 weeks under the Family Medical Leave Act.
Paternity: 2 weeks paid leave. Additional time off unpaid up to a maximum of 12 weeks under the Family Medical Leave Act.
Eligibility Requirements for Certifying Board Examinations:*
To be eligible to register for the Traditional Part 1 Examination, candidates must have satisfactorily completed 36 months of clinical anesthesiology training.
Without prior approval from the ABA, a candidate may be absent from training up to a total of 60 working days (12 weeks) during the CA 1-3 years of training.
Attendance at scientific meetings, not to exceed five working days per year, shall be considered part of the training program and not count toward the absence calculation.
The ABA will consider requests for up to 40 additional days (8 weeks) away from training (over and above the 60 working days). Such additional leave of absence time must be approved by the ABA as follows:

Any request for such leave must be received by the ABA within four weeks of the resident's resumption of the residency program.
The request shall be in writing from the program director, countersigned by the department chair (if that person is different than the program director), and the resident.
The request must include: (1) the reason for the absence training request (as an example, serious medical illness, parental or family leave that are covered under the Family and Medical Leave Act would be reasons acceptable to the ABA) and (2) documentation about how all clinical experiences and educational objectives will be met.
Absences in excess of those described above will require lengthening of the total training time to compensate for the additional absences from training. The additional training days required will be equal to the total number of working days missed beyond (1) the 60 working days (without need for ABA approval); and (2) the additional 40 working days (approved by the ABA).
Travel Privileges and Other Educational Activities
Senior residents, chief residents and fellows in ACGME and non-ACGME programs that meet eligibility criteria, as outlined in the Graduate Physicians' Manual, may be approved to attend academic meetings for the purpose of presenting or engaging in leadership roles within national societies and will be eligible for up to 5 days per academic year with a maximum reimbursement of $1,200 per academic year.
Additional Benefits
Cleveland Clinic Weston-issued iPhone
Book Allowance: A $250 educational allowance per year is available to all clinical residents/fellows for the purchase of textbooks.
On-call Meals: Breakfast, lunch and dinner are paid for by Cleveland Clinic Weston when on in-house night call.
Uniforms: Supplied by Cleveland Clinic Weston – white coats and blue warm-up jackets for the OR.
Access to the medical library resources.
Access to TrueLearn.
Faculty & Staff
Faculty & Staff
Faculty
Administrative Staff
Iris Santos
Estela Villalona
Residency Coordinator
Rocia Garcia-Lantigua
Clinic office: 954.659.5773 (Monday, Wednesday, Thursday and Friday)
Krupa office: 954.689.5658 (Tuesday)
Fax: 954.659.5622
Email: garciar9@ccf.org
Current Residents
Current Residents
Class of 2021
Jeremy Armbruster MD
Gerges Azer MD
Eduardo Irizarry MD
Ricardo Plata Aguilar MBA MD
Hannah Tuckwell MD
Class of 2022
Paola Aranda-Valderrama MPH MD
Sameep Baral MD
Vadzim Lapkouski MD
Mario Pimentel MD
Snehal Raut MD
Class of 2023
Eva Yi Fan Chen, MD
Bradley Alexander Hollmann, MD
Alexander Attia Khrestian, MD
Simone Phang-Lyn, DO
Wait Lok Tsang, MD
Alumni
Alumni
2020
Andrea Farela, MD
Cardiothoracic and Critical Care Fellowships
Yale
Tarrah Foley, MD
Regional Anesthesia Fellowship
Johns Hopkins
Daniel Ramirez, MD
Pediatric Anesthesia Fellowship
Montefiore Medical Center
Gloria Rodriguez, MD
Cardiothoracic Anesthesia Fellowship
Cleveland Clinic Main Campus
Rebecca Wong, MD
Pediatric Anesthesia Fellowship
UPMC
Research
Research
Current residents and faculty have submitted abstracts and posters to various society meetings including, but not limited to, the American Society of Anesthesiologists, Society of Cardiovascular Anesthesiologists, and Florida Society of Anesthesiologists.