Overview
Overview
The Department of Plastic & Reconstructive Surgery at Cleveland Clinic Florida's Independent Residency in Plastic Surgery is a three-year, AGGME accredited residency program, taking two residents per academic year.
The Institution as a whole and the Department is deeply committed to its resident's education and well-being.
We accept candidates from General Surgery and from other specialties that meet ABPS criteria for an Independent Program.
We are one of the oldest established ACGME approved residencies at Cleveland Clinic Florida and have graduated residents who have gone on to succeed in both academic as well as private practices.
The Program is rooted in teamwork and characterized by its civilized training philosophy which states, "Residents and attendings within these walls are all colleagues separated by a few years of training and experience."
Candidates who enroll in our Program can look forward to gaining a world class clinical experience in Plastic Surgical training supported by most a comprehensive didactic program whose goal is to prepare candidates to sit for national exams.
Our three-year curriculum rotates our residents through the Cleveland Clinic Florida (located in the suburban community of Weston) as well as Broward General Hospital (located in downtown Ft. Lauderdale). This "best of both worlds" experience provides our residents exposure to both privately insured patient populations as well as a public health system – a critical element of any good training program.
Additional rotations expose the residents to several South Florida Cosmetic private practices, pediatric populations, and a Burn Center.
Located in one of the most coveted regions of the country, our residents also enjoy the lifestyle benefits that makes the Miami / Ft. Lauderdale area a world famous destination.
Program Highlights
First in the world to incorporate laser imaging technology in breast surgery.
Pioneers in innovative surgical and non-invasive cosmetic procedures to our patients.
DIEP reconstruction where a person's own tissue is used in breast reconstruction.
Cutting-edge new technologies, procedures, and products.
Limb Salvage
Lymphedema Surgery
Migraine Surgery
Gender Affirmation Surgery
And…a Collaborative and Team Approach with Cleveland Clinic Florida's Bariatric Center of Excellence in maximizing results with body contouring following bariatric surgery and weight loss.
Program Director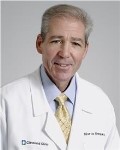 Martin Newman, MD
Residency Program Director
Head of Clinical Research
Director of Education, Weston
Director and Coordinator/Academic Advancement Series
Clinical Assistant Professor of Surgery, CC Learner College of Medicne, Case Western Reserve University
Clinical Associate Professor, Herbert Wertheim College of Medicine, Florida International University
Affiliate Assistant Professor of Clinical Biomedical Science, Florida Atlantic College of Medicine
President, Broward County Society of Plastic Surgeons
Past-President, Miami Society of Plastic Surgeons
Board Member, Florida Society of Plastic Surgeons
Former Councilman, South Florida Chapter, American College of Surgeons
Diplomate American Board of Plastic Surgery
Diplomate American College of Surgeons
Fellow, American Association of Plastic Surgeons
Fellow, American College of Surgeons
Program
Program
Once matriculated, you can look forward to an outstanding three-year experience which exposes you to every aspect of plastic surgical training.
You will spend about half your time at the Cleveland Clinic Florida main campus in Weston, and about half your time at our sister training site, Broward General Hospital.
Our 6 residents are divided into 2 three-resident teams.
Teams alternate between the two hospitals every 3 months.
At any given location, you will rotate in 1 month blocks. For example, if you are assigned to the Cleveland Clinic Florida main hospital, you may rotate through "General Plastics", "Anesthesia" and "Hand" before moving to Broward General for your next 3 month block.
Training and autonomy are progressive and commensurate with your level of training.
The First Year
The first year will be your introduction into the world of plastic surgery. Together, we will build on the skills and knowledge base that you acquired during your prerequisite training and take them to the next level.
Residents often ask what they can do to prepare for the first year in a plastic surgical training program. Becoming familiar with the anatomy of the hand and of the head neck are often recommended. As well, familiarity with common plastic surgical operations such as breast reduction and breast reconstruction will serve you well.
The rotations of the first year include:
3 months - General Plastic Surgery at Cleveland Clinic Florida (reconstruction, cosmetics, office procedures, hospital-based plastic surgery)
3 months-Hand & Upper Extremity Surgery at Cleveland clinic Florida
2 months -General Plastic Surgery at Broward General Hospital (trauma, reconstruction, upper and lower extremity)
2 months -Craniofacial Surgery at Broward General Hospital
1 month -Otolaryngology at Broward General Hospital
1 month -Orthopedics at Broward General Hospital
The Second Year
At this level of training most residents feel as if they have a good understanding of the breath and depth of Plastic Surgery. They are comfortable performing most operations and have a good understanding of the knowledge base they must acquire prior to sitting for national board exams. Therefore, there is an emphasis this year on the required ancillary rotations.
The rotations of the second year include:
2 months - General Plastic Surgery at Cleveland Clinic Florida (reconstruction, cosmetics, office procedures, hospital-based plastic surgery)
1 month-Hand & Upper Extremity Surgery at Cleveland clinic Florida
2 months -General Plastic Surgery at Broward General Hospital (trauma, reconstruction, upper and lower extremity)
2 months -Craniofacial Surgery at Broward General Hospital
1 month – Craniofacial Surgery at Nicklaus Children's Hospital
2 months -OMFS at Broward General Hospital
1 month – Ophthalmology associated with Cleveland clinic Florida
1 month - Burn at Kendall regional Medical Center
The Third Year
In the final year of plastic surgical training emphasis is placed upon honing skills and deepening your understanding of the principles of plastic surgery. It is also an opportunity to prepare you for the practice of plastic surgery. Therefore the third year includes rotations in anesthesia where you learn sedation, dermatology where you perform MOHS closures and private community offices where you gain exposure to some of South Florida's most well know plastic surgeons in their private practices.
The rotations of the third year include:
2 months - General Plastic Surgery at Cleveland Clinic Florida (reconstruction, cosmetics, office procedures, hospital-based plastic surgery)
2 months - Hand & Upper Extremity Surgery at Cleveland Clinic Florida
2 months -General Plastic Surgery at Broward General Hospital (trauma, reconstruction, upper and lower extremity)
2 months -Craniofacial Surgery at Broward General Hospital
1 month – Dermatology at Broward General Hospital
1 month - OMFS at Broward General Hospital
1 month – Anesthesia at Cleveland Clinic Florida
1 month – Rotations through the community private practice offices
Conferences
The Plastic Surgery Department holds two weekly education conferences.
Conference time is "protected time". All residents are excused from clinical duties so that they may attend educational conferences with a clear mind and without distractions.
Conferences are topic-based, and each week a given topic is covered. Throughout the week the same topic is discussed in a different manner, thus addressing a comprehensive Core Curriculum each year.
Monday conference is devoted to a PowerPoint overview of a topic and reviewing classic articles in the literature, while Wednesday conference focuses more on evaluation and management of clinical plastic surgery problems in a board-style format.
One resident and one staff surgeon dually prepare all presentations.
Additionally, there is a monthly Indications & Evaluations conference.
Journal Clubs
Journal Clubs are held monthly. Usually we meet at a local upscale restaurant along with several community plastic surgeons from the tri-county area (Miami, Broward/Ft. Lauderdale, and Palm Beach County).
Current and classic literature and journal articles on a wide array of plastic surgical topics are presented and discussion of each follows.
Residents, staff and community surgeons speak very highly of the Journal Clubs as being both educational and enjoyable.
Teaching Experience
General Surgery residents, medical students and allied health professional students are often assigned to your team for one-month rotations. This affords our residents the opportunity to teach in clinic, hospital and surgical settings.
Often our residents establish long-lasting relationships with their students involving them in research, conferences or other educational activities.
Simulation Lab
Our new Mangurian Simulation Center is a flagship of the Cleveland Clinic Florida training programs. It is a 2,000 sq ft, state-of-the-art laboratory located on the top floor of the Braathen Building overlooking the lush landscape of Weston. It boasts the most advanced surgical equipment and technology.
It is an ideal site for microsurgery training, cadaver labs, plating workshops and a variety of practical, hands-on surgical education.
I addition to our on-site training, many residents take advantage of the Cleveland Clinc Ohio's microsurgery course which can be supported by the Department on a case-by-case basis.
Application Process
Application Process
How to Apply
The Cleveland Clinic Florida Independent Plastic Surgery Residency Program participates in the San Francisco Match Program.

You are encouraged to visit this website early and often during your third-year of General Surgery training to become familiar with prerequisites, required documentation and timetables.
You are also encouraged to visit the American Board of Plastic Surgeons website. There you may obtain a copy of the ABPS "Booklet of Information" which will serve as a critical resource for you – not only during the application process, but also during your career as a plastic surgeon.
All applicants are required to obtain a letter from the American Board of Plastic Surgeons referred to as "Resident Registration and Evaluation of Training."
Benefits
Benefits
Please refer to the table below for new salary rates, effective July 1, 2020:
| | |
| --- | --- |
| Grad Level | Current Pay Rate |
| 1 | $54,335 |
| 2 | $56,411 |
| 3 | $58,098 |
| 4 | $60,734 |
| 5 | $62,983 |
| 6 | $65,817 |
| 7 | $69,696 |
| 8 | $73,694 |
Vacation
Vacation:3 weeks (15 working days) provided at the beginning of each academic year
Maternity/Paternity
Maternity: 6 weeks paid leave for natural childbirth or adoption; 8 weeks for cesarean section. Additional time off unpaid up to a maximum of 12 weeks under the Family Medical Leave Act.
Paternity: 2 week paid leave. Additional time off unpaid up to a maximum of 12 weeks under the Family Medical Leave Act.
Insurance
Healthcare: Cleveland Clinic Florida covers 50% of annual Healthcare Plans for Clinical Trainees and their families. Effective on the first day of training with no waiting period.
Dental and Vision Care: Cleveland Clinic Florida covers 100% of annual Dental and Vision Care Plans for Clinical Trainees.
Maternity Care: 100% coverage is provided through the health care plan that you select within the plans guidelines.
Pharmaceuticals: As outlined by the Cleveland Clinic Florida Health Plan.
Malpractice: Paid by the Cleveland Clinic Educational Foundation/Cleveland Clinic Florida. Limited to activities within the training program.
Life Insurance: $25,000 term group policy.
Travel Privileges and Other Education Activities
Our residents are encouraged to attend academic meetings for the purpose of presenting research and engaging in leadership roles within local, regional and national societies.
For this Plastic Surgery residents are granted 5 days meeting time per academic year with a maximum reimbursement of $1,200 per academic year.
Additional Benefits
Book Allowance: A $250 educational allowance per year is available to all clinical residents/fellows. Primary use is for textbooks.
Society Membership: Resident membership in the American Society of Plastic Surgeons is paid for by the program
Cell phones: Apple IPhone provided to all residents
Uniforms: Supplied by Cleveland Clinic Florida.
Program Wellness
Program Wellness
We recognize that residency is one of the top groups of medical professionals most impacted by physician burnout. Accordingly, a variety of resources are available to our residents for the purpose of promoting resident wellness and combating burnout. These include:
Psychological support and counseling at no charge
Assigned Resident Advisors who serve as sources of guidance and mentoring throughout their training.
Orientation reception designed to promote a collegial environment where the new residents interact with each other, already established residents, and staff to welcome them to our institution.
Yearly Resident Appreciation Week offering activities and events that highlight our appreciation and recognition for their contribution not only to our institution, but also to those we serve.
Doctor's Day events hosted by the Education Center for all programs in Cleveland Clinic to attend and participate.
Periodic staff/resident luncheon events designed to promote interaction in a fun and non-stressful environment.
Applicant Dinner events during the fall/winter in local upscale restaurants where not only the residents, but also the staff interact with our applicants to showcase the close working relationship our staff enjoys with our residents
Periodic Program Director meetings with the residents designed at least in part for residents to vent any frustrations or concerns they may have with the program or institution.
Lectures on resident well-being and fatigue mitigation strategies as part of our Academic Lecture Series.
Resident of the Year Awards voted on by the staff and presented at graduation ceremonies recognizing, among other things, those residents who have overcome significant personal, cultural, and professional obstacles in order to excel.
The Cleveland Clinic Learning Center offers residents educational modules on Safety, Communication, Fatigue Mitigation, Chemical Dependency, Disruptive Behavior, Sexual Misconduct, Diversity and Inclusion, our Culture of Safety, Physician Impairment, Fire Prevention, Crime Prevention, Infection Prevention, Health Services, Radiation Safety, MRI Safety, Back Safety, Diversity and Inclusion, Fluoroscopy & Radiation Protection, MRI Safety, HIPAA, Patient Safety, Bloodborne Pathogen Exposure Protection, TB Exposure Prevention, Professionalism and self-assessment.
On-Line Resources listed on the Graduate Medical Education Program Manual are designed to promote wellness and prevent burnout.
Staff
Current Residents
Current Residents
Class of 2021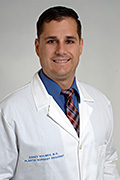 Casey Holmes, M.D.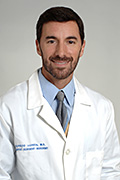 Alfredo Lloreda, M.D.
Class of 2022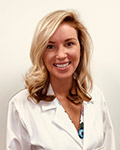 Savannah Moon, D.O.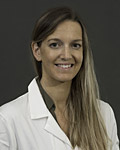 Stephanie Scurci, M.D.
Class of 2023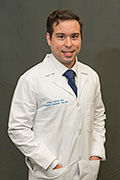 Vitali Azouz, M.D.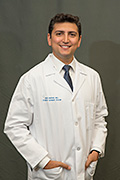 Fadi Bakhos, M.D.
Alumni
Alumni
Class of 2020
Craig Forleiter, M.D.
Jonathan Sarik, M.D.
Class of 2019
Jonathan Cook, M.D.
Aniket Sakharpe, M.D.
Class of 2018
Stephanie Koonce, M.D.
Daniel Park, M.D.
Class of 2017
Nidia DeJesus, M.D.
Alexander Zuriarrain, M.D.
Class of 2016
Brian Boland, M.D.
Nathan Eberle, M.D.
Class of 2015
Yin Kan Hwee, MD
Jeffrey Lind II, MD
Class of 2014
Kiranjeet Gill, MD
Pedro Vieira, MD
Class of 2012
Megan Jack, MD
Jeremy White, MD
Class of 2011
Louis Brunworth, MD
Enrique Hanabergh, MD
Class of 2010
Kristen Rezak, MD
Joseph Tamburrino, MD
Class of 2009
Marcelo Ghersi, MD
Brian Olack, MD
Class of 2008
Christopher Khorsandi, MD
Benny Tan, MD
Class of 2006
Louis Potyondy, MD
Jeffrey Umansky, MD
Research
Research
Research presented and published by our residents reflect the broad interest and experience of our training program as outlined below: