Overview
Overview
Established in 2005, the geriatric medicine fellowship at Cleveland Clinic Florida is a one year, ACGME accredited program designed to train future leaders in geriatric medicine. We have trained fellows who are current leaders in all aspects of the field from academics, research, clinical practice, and administration.
Fellows will learn from an experienced interprofessional team who are dedicated to optimizing the lives of the diverse older adult population they are privileged to care for. Cleveland Clinic Florida's Geriatric Medicine department is Regionally Recognized as High Performing by U.S. News & World Report 2022-23 "Best Hospitals" rankings. We are looking for fellows who are critical thinkers, self-motivated and find joy in caring for older adults.
Located in Weston, a community nestled about twenty minutes west of Fort Lauderdale and thirty to forty-five minutes from Miami. The community has highly rated public School and it has been rated as the second overall safest location to life in Florida.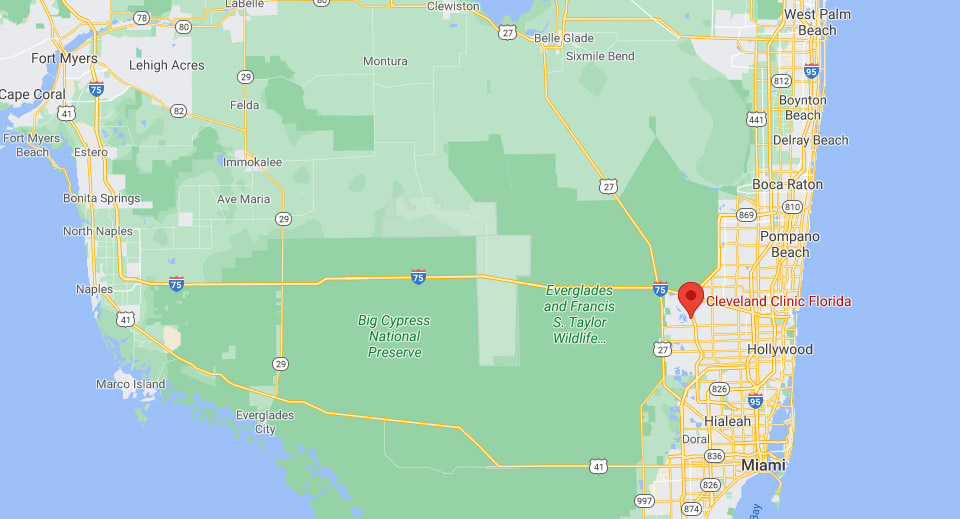 Program Director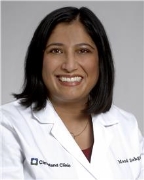 Mandi Sehgal, MD
Curriculum
Curriculum
Our program's goal is to develop outstanding Geriatricians. Who become leaders in the field and who are able to provide the highest quality of care to older adults.
Our teaching is developed around the 5Ms framework (ref needed): Mind, Medications, Mobility, Multi-complexity, and What Matters Most (goals, values and preferences) coupled with shared decision making and person centered care.
Rotation experiences are one month long and are taught by Cleveland Clinic Faculty and affiliate faculty in the community. Sites of care include: Cleveland Clinic Florida, Encompass Acute Rehabilitation, Sunrise Health and Rehab, Vitas Hospice, and Larkin Behavioral Health Services. Fellows participate in their continuity clinic and the Memory Care Clinic, learning to do Geriatric Assessments, weekly. Hospital consults occur when requested by inpatient teams and occur throughout the week.
Academic Half Day sessions occur twice weekly on Monday and Friday and include didactic sessions, journal club, board review, and patient safety and quality conference.
Fellows are afforded many opportunities for scholarship and engagement with other Geriatric Fellows and Faculty at the local, regional and national levels including: the American Geriatrics Society (AGS) Annual Meeting, GERI- A – FLOAT, Fellow's Most Difficult Case Conference, the AGS Leadership Series for Fellows, as well as opportunities to submit work for publication to national journals including the Journal of the American Geriatrics Society.
Required Rotations:
Nursing Home
Rehabilitation
Hospice / Palliative Care
Psychiatry
Neurology
Home Visits - Longitudinal
Elective Rotations:
Endocrine
Cardiology
Uro/Gyn
Infectious Disease
ENT
Hematology/Oncology
Rheumatology
Orthopedics
Others as available, based on interest
Research
Research
The members of Cleveland Clinic Florida's Department of Geriatric Medicine are involved in multiple areas of research. Some areas of study include:
Cognitive decline and its impact on patient and family
Hip fractures and anemia
Balance and gait issues in older adults
Use of statins and other medications in older adults
Review of advance directives among older adults
Education
Education
The Department sponsors a well-regarded fellowship program in Geriatric Medicine, allowing graduate of Internal Medicine and Family Medicine residency programs to gain additional competence and expertise in caring for older frail patients. We are also actively involved in teaching both Internal Medicine residents as well as Medical students the basics of geriatric care
Application Process
Application Process
We participate in the National Residency Matching Program. The applications need to be submitted through ERAS and are accepted starting in July through the end of August of the year preceding the fellowship. Interviews are conducted in the fall from September – November. We can sponsor J1 and H1b visas.
Requirements:
Successful completion or pending completion of IM or Family Medicine residency (at an ACGME accredited program)
Completion and passing of USMLE Steps 1-3
3 LOR's, including one from the program director.
We are looking for fellows who are critical thinkers, self-motivated and find joy in caring for older adults.
Faculty
Faculty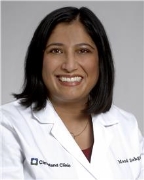 Mandi Sehgal, MD
Program Director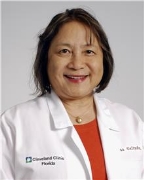 Diana Galindo, MD
Staff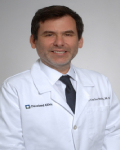 Juan Nunez Medina, MD
Staff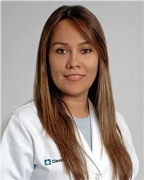 Karen Sierra, MD
Staff
Alumni
Alumni
| | |
| --- | --- |
| FELLOW | GRADUATE YEAR |
| Szilvia Udvari Nagy, MD | 2005 |
| Anu Garg, MD | 2008 |
| J. Erwin Loquias MD | 2009 |
| Shibu Varughese, MD | 2010 |
| Renato Samala, MD | 2011 |
| Sheryl Ann Sabillo, MD | 2012 |
| Jorge Mora, MD | 2013 |
| Amy Paul, MD | 2014 |
| Justinder Malhotra, MD | 2015 |
| Javier Lopez Moncayo, MD | 2016 |
| Nivia Ruiz, MD | 2017 |
| Malika Nair, MD | 2018 |
| Alfred Kokwaro, MD | 2019 |
| Jacqueline Cortizo-Hernandez, MD | 2020 |
| Jairo Tejada, MD | 2021 |
Fellows