Overview
Overview
We appreciate your interest in the Gastroenterology and Hepatology fellowship training program at Cleveland Clinic Florida. Our department consists of 12 gastroenterologists, three transplant hepatologists, and six fellows. The goal of our training program is to provide our fellows with a learning environment that will allow them to develop into competent gastroenterologists. Our center is uniquely poised to develop skills that the trainee can subsequently transfer into either a private practice setting or an academic setting.
The endoscopy suite consists of seven procedure rooms where the majority of inpatient and outpatient endoscopic procedures are performed. In the endoscopy suite, the fellow gradually becomes comfortable and experienced with diagnostic and therapeutic endoscopy and colonoscopy. Each fellow is expected to perform about 900 colonoscopies and 700 upper endoscopies throughout their training. In addition, fellows are introduced to and gain experience in advanced endoscopic procedures such as ERCP, EUS, EMR, and POEM.
Fellows will gain experience to a wide variety of gastrointestinal and liver diseases and during the second half of their training may elect to focus on various sub-specialties within gastroenterology and work with a mentor in inflammatory bowel disease, inherited cancer syndromes, motility, hepato-biliary, and nutrition.
We invite you to explore the website to learn more about the GI fellowship program that we offer.
Program Director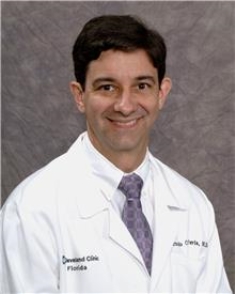 Fernando Castro, MD
The Program
The Program
Curriculum & Schedule
The schedule is divided into thirteen 4-week blocks. The schedule is designed to provide first year fellows maximum time and experience in the inpatient setting as well as in endoscopy so they become comfortable with the foundations of GI. First year fellows do an average of six inpatient blocks and three endoscopy blocks. As training advances, the fellows is allowed to tailor their schedule while taking into account their inpatient responsibilities. Second year fellows do four inpatient blocks, and third year fellows are responsible for two inpatient blocks. During the second and third year, fellows are provided ample opportunity to experience "real world" gastroenterology with more time spent in outpatient/specialty clinics and endoscopy.
Fellows are responsible for a weekly half day continuity clinic. During their three years of training, fellows will build a panel of patients through new referrals, hospital follows ups, and inherited patients from previous fellows' clinics. Fellows will precept all continuity clinic patients with Dr. Castro or Dr. Pimentel. Fellows are also expected to perform procedures on their patients when necessary.
Number of 4-Week Rotations
| | | | |
| --- | --- | --- | --- |
| Level of Training | PGY 4 | PGY 5 | PGY 6 |
| EGD | 3 | 3 | 2.5 |
| OPD | 3 | 2 | 2.5 |
| Hepatology | 2 | 2 | 2 |
| Research | 1 | 2.5 | 2.5 |
| GI Hospital | 4 | 2 | 0.5 |
| Rad/Path | | 0.5 | |
| Ohio | | 1 | |
| Elective | | | 2 |
| Teaching | | | 1 |
Call schedule:
Weekday calls:
PGY 4: 3-4 per month
PGY 5: 3-4 per month
PGY 6: 1-2 per month
Weekend calls:
PGY4: 15 per year
PGY5: 9 per year
PGY6: 2 per year
Educational Conferences
The GI training program provides a robust, multi-disciplinary, academic environment.
State of the Art: An attending is responsible for presenting a topic of their clinical/research interest to the department. The attendings provide a critical review of the literature and analysis of the latest in evidence based gastroenterology.
Management Conference: The fellow is selected to provide a case based presentation of both common and uncommon GI illnesses. This is a dynamic and interactive conference where the fellow provides the latest updates on the pathophysiology, diagnosis, and management of a topic of their choosing.
Journal Club: A monthly conference that is mentored by a different attending each month. The attending is responsible for choosing four articles that fall within their area of clinical/research interest. Four fellows will each present a brief review and analysis of the chosen article which is followed by questions and discussion.
Board Review: Board review is conducted twice a month. It's an interactive session amongst faculty and fellows. Questions, answers, and discussions are drawn from a variety of resources including DDSEP, ACG and Steinberg's Review.
IBD Conference: A monthly multi-disciplinary conference including GI, colorectal surgery, pathology, and radiology. Unique and challenging cases are presented, and this is followed by a group discussion on issues pertaining to each case.
Program Director Choice: The PD selects a talk or topic and involves the fellows in a discussion. This could relate to recently published guidelines, controversial topics or areas that are not often discussed.
Basic Sciences: A monthly, fellow driven conference where a chapter from Sleissenger and Fordtram's textbook is reviewed.
Radiology Conference: A monthly conference conducted by a staff abdominal/body radiologist. At the beginning of the academic year, the conferences highlight the principles of GI imaging such as CT enterography and MRCP. As the year progresses, conferences focus on the analysis and interpretation of radiographic imaging in a case based format.
Pathology conference: Cases and their associated pathology are reviewed with the staff GI pathologist.
Research/QI conference: During this monthly conference, the fellows and attendings discuss research ideas and proposals. This forum also allows for fellows to provide updates on ongoing research in addition to updates on their quality improvement projects. Prior to an abstract presentation at conferences, fellows have the opportunity to rehearse their presentations and receive feedback and critique from their faculty and colleagues.
Rotations
Gastroenterology Consult Service: The fellow is taught how to manage the hospitalized patient with GI disease in a cost effective and expedient fashion. The fellow is responsible for all GI consults that are received from the emergency department, wards, and ICU's. Each block is usually four weeks long. The fellow is supervised and mentored by an attending who is responsible for the GI service. The on-call fellow will perform all inpatient procedures during regular hours. The fellow is exposed to a wide breath of GI pathology. The average census for the inpatient service is between 10-15 patients.
Hepatology Inpatient and Consult Service: The overall educational goal of this service is for the fellow to learn how to manage the hospitalized patient with liver disease in an effective and cost-effective manner. The fellow is responsible for those patients with complications of chronic liver disease, awaiting liver transplant, undergoing pre-transplant evaluation, and those with fulminant liver failure. In addition, the fellow is responsible for consultative services for patients with liver disease. The fellow will participate in multi-disciplinary transplant rounds as well as have the opportunity to attend and participate in the selection committee, chemical dependency committee, and weekly liver tumor board.
Endoscopy: Under the direct supervision of an attending, fellows are introduced to the basic principles of endoscopy at the very beginning of their training. During their endoscopy rotation, the fellow will become proficient in diagnostic and therapeutic endoscopy and colonoscopy. As their training advances, fellows have the opportunity to participate and gain experience in advanced endoscopic procedures such as ERPC, EUS, EMR, and POEM. While fellows gain adequate experience in advanced endoscopy, the goal of the three year fellowship is not obtain credentialing in advanced endoscopy as that is obtained after successful completion of a fourth year, advanced endoscopy fellowship.
Outpatient: During the outpatient rotation, the fellow is assigned to one attending and exposed to a variety of GI diseases. At the beginning of their training, the fellow is encouraged to build a foundation of general gastroenterology, however as their training progresses, fellows have the opportunity to tailor their outpatient experience to suit their clinical interests. Fellows have the opportunity to focus on hepatology, motility, nutrition, inflammatory bowel disease, hepatobiliary, or hereditary cancer syndromes.
Manometry and Capsule Endoscopy: During their training, the fellow will learn the methodology and interpretation of esophageal manometry, impedance and pH testing, capsule endoscopy, and breath testing. Fellows also gain experience in evaluating and interpreting capsule endoscopy. The fellow is responsible for the initial interpretation of all capsule endoscopies and their findings are reviewed with the ordering attending. Manometry and capsule endoscopy are incorporated into the outpatient rotation.
Application Process
Application Process
How to Apply
The Gastroenterology Fellowship Program participates in the Electronic Residency Application Service (ERAS) for all positions. You must complete all components of the ERAS Application in order for your application to be considered complete and to be reviewed by the Selection Committee. The selection committee will review all the applications received and grant an interview based on the overall qualifications of the applicant.
Visa information – We sponsor J-1 and H-1B visas
Benefits
Benefits
Salary
Please refer to the table below for new salary rates:
| | |
| --- | --- |
| Grad Level | Current Pay Rate |
| 4 | $63,034 |
| 5 | $65,272 |
| 6 | $68,426 plus chief fellow stipend |
Paid Time Away: Vacation, Maternity, & Paternity
Vacation: Three weeks (fifteen working days) provided at the beginning of each academic year
Maternity: Six weeks paid leave for a natural childbirth or adoption; eight weeks for cesarean section. Additional time off unpaid up to a maximum of twelve weeks under the Family Medical Leave Act.
Paternity: Six weeks paid leave. Additional time off unpaid up to a maximum of twelve weeks under the Family Medical Leave Act.
Insurance

Healthcare: Cleveland Clinic Florida covers fifty percent of annual Healthcare Plans for Clinical Trainees and their families. Effective on the first day of training with no waiting period.
Dental and Vision Care: Cleveland Clinic Florida covers a hundred percent of annual Dental and Vision Care Plans for Clinical Trainees.
Maternity Care: One hundred percent coverage is provided through the health care plan that you select within the plan's guidelines.
Pharmaceuticals: As outlined by the Cleveland Clinic Florida Health Plan.
Malpractice: Paid by the Cleveland Clinic Educational Foundation/Cleveland Clinic Florida. Limited to activities within the training program.
Life Insurance: $25,000 term group policy.
Travel Privileges and Other Education Activities
Senior residents, chief residents, and fellows in ACGME and NON-ACGME programs that meet eligibly criteria as outlined in the Graduate Physicians Manual may be approved to attend academic meetings for the purpose of presenting or engaging in leadership roles within national societies will be eligible up to 5 days per academic year with a maximum reimbursement of $1,200 per academic year.
Additional Benefits
Book Allowance: A $250 educational allowance per year is available to all clinical residents/fellows. Primary use is for textbooks.
Membership: AGA and ACG memberships paid for by the program.
Cell phones: Apple iPhone provided to all residents.
Uniforms: Supplied by Cleveland Clinic Florida.
Our Team
Our Team
Program Director
Associate Program Director
Teaching Staff
Program Coordinator
Janine S. Rodrigues, MS, CNS Candidate, MLIS, Notary
Senior Program Coordinator
Phone: 754.228.2734
Email: rodrigj17@ccf.org
Current Fellows
Current Fellows
Class of 2024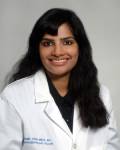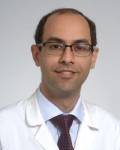 ---
Class of 2025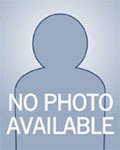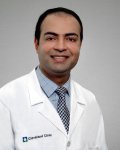 ---
Class of 2026
Zaid Ansari, MD, PGY-4
Akram Nazzal, MD, PGY-4
Alumni
Alumni
The Gastroenterology training program began in 2004 with 2 fellows and gradually expanded to our current complement of six fellows by 2013. We have had the same program director over this time period and all of our graduates have passed their boards in their first attempt. The names, positions and additional training of our graduates are below:
Class of 2007
Daniel Moore, MD, conducting a private practice in Quincy, Illinois his home state
Ramu Raju, MD, did advanced endoscopy fellowship at Maine Medical Center and MD Anderson and currently in private practice in Boulder, Colorado
Class of 2009
Tolga Erim, DO, did advanced endoscopy fellowship at Beth Israel, Boston and subsequently joined our faculty at Cleveland Clinic
Class of 2010
German Gonzalez, MD, private practice in South Florida
Matthew Thoma, MD, subspecialty in endoscopic ultrasound, private practice in South Carolina
Class of 2012
Einar Lurix, MD, private practice in South Carolina
Class of 2013
Brenda Jimenez, MD, was recruited to join our faculty at Cleveland Clinic where she has a special interest in hereditary colon cancer
Jorge Zapatier, MD, private practice in Des Moines, Iowa
Class of 2014
John Rivas, MD, did transplant hepatology fellowship at Cleveland Clinic Ohio and subsequently joined our faculty at Cleveland Clinic Florida
Class of 2015
Mariann Padron, MD, private practice in Worcester, Massachusetts
Class of 2016
Brent Murchie, MD, private practice in Sarasota, Florida
Alicia Alvarez, MD, advanced endoscopy fellowship at Beth Israel, Boston and subsequently joined private practice in South Florida
Class of 2017
Bahaa Ismail, MD, academic practice at University of Kentucky
Amar Podugu, MD, private practice in Canton, Ohio
Class of 2018
Leyla Maric, MD, Cleveland Clinic Florida
Sandra Rodriguez, private practice in South Florida
Class of 2019
Nikhil Kapila, MD, Transplant Hepatology Fellowship Duke University
Jose Melendez, MD, private practice South Florida
Class of 2020
Vaibhav Wadhwa, MD, UTH Health McGovern Medical School
Asad ur Rahman, MD, Cleveland Clinic Florida
Class of 2021
Daniel Castaneda, MD, Annie Penn Hospital, Cone Health
Badar Hasan, MD
Class of 2022
Adalberto Gonzalez, MD, Cleveland Clinic Florida
Kanwarpreet S. Tandon, MD, Advanced IBD Fellowship at Boston University Medical Center
Class of 2023
Mohammad Almoari, MD, Cleveland Clinic Ohio for an Advanced IBD fellowship. Will join the GI department at the University of Arkansas for Medical Sciences (UAMS) as an Assistant Professor the following year
Mamoon Rashid, MD, Borland and Groover Gastroenterology group in Jacksonville, FL
For More Information Contact
Program Coordinator
Cleveland Clinic Florida
2950 Cleveland Clinic Boulevard
Weston, Florida 33331
Phone: 954.659.5229
Research
Research
Publications
Al Ashi SI, Thapa B, Flores M, Ahmed R, Rahim SEG, Amir M, et al. Endocrine Toxicity and Outcomes in Patients With Metastatic Malignancies Treated With Immune Checkpoint Inhibitors. J Endocr Soc. 2021 Aug 1;5(8):bvab100.
Alomari M, Wadhwa V, Bejarano P, Amar P, Erim T. Successful Treatment of Extensive Esophageal Squamous Papillomatosis With Cryotherapy. ACG Case Rep J. 2019 Mar;6(3):1–4.
Axelrad JE, Bazarbashi A, Zhou J, Castañeda D, Gujral A, Sperling D, et al. Hormone Therapy for Cancer Is a Risk Factor for Relapse of Inflammatory Bowel Diseases. Clin Gastroenterol Hepatol. 2020 Apr;18(4):872-880.e1.
Bilal M, Chatila A, Siddiqui MT, Al-Hanayneh M, Shah AR, Desai M, et al. Rising Prevalence of Opioid Use Disorder and Predictors for Opioid Use Disorder Among Hospitalized Patients With Chronic Pancreatitis. Pancreas. 2019 Dec;48(10):1386–92.
Bilal M, Simons M, Rahman AU, Smith ZL, Umar S, Cohen J, et al. What constitutes urgent endoscopy? A social media snapshot of gastroenterologists' views during the COVID-19 pandemic. Endosc Int Open. 2020 May;8(5):E693–8.
Castaneda D, Azar FF, Hussain I, Hasan B, Charles R, Pimentel R, et al. Clinical and Endoscopic Predictors of Hydrostatic Balloon Dilation Failure for Post-Bariatric Anastomotic Stricture Treatment. Obes Surg. 2021 Jul;31(7):2935–41.
Castillo M, Gonzalez A, Ur Rahman A, Kaur J, Bejarano P, Wadhwa V, et al. Pancreatic Head Mass: A Rare Manifestation of Granulomatosis With Polyangiitis. ACG Case Rep J. 2019 Oct;6(10):e00263.
Colak Y, Hasan B, Erkalma B, Tandon K, Zervos X, Menzo EL, et al. Pathogenetic mechanisms of nonalcoholic fatty liver disease and inhibition of the inflammasome as a new therapeutic target. Clin Res Hepatol Gastroenterol. 2021 Jul;45(4):101710.
Gonzalez A, Wadhwa V, Salomon F, Kaur J, Castro FJ. Lupus enteritis as the only active manifestation of systemic lupus erythematosus: A case report. World J Clin Cases. 2019 Jun 6;7(11):1315–22.
Gonzalez A, Wadhwa V, Singh H, Khan S, Gupta K, Liang H, et al. Endoscopic ultrasound with combined fine needle aspiration plus biopsy improves diagnostic yield in solid pancreatic masses. Scand J Gastroenterol. 2022 Jan 6;1–8.
Gonzalez A, Zervos X, Pinna A, Singh KT, Castaneda D, Reino D, et al. Orthotopic Liver Transplantation in a Cirrhotic Patient With Recent COVID-19 Infection. ACG Case Rep J. 2021 Jul;8(7):e00634.
Gonzalez AJ, Kapila N, Thomas E, Pinna A, Tzakis A, Zervos XB. Managing liver transplantation during the COVID-19 pandemic: A survey among transplant centers in the Southeast United States. WJH. 2021 Dec 27;13(12):2161–7.
Hwalla N, Koleilat M. Dietetic practice: the past, present and future. East Mediterr Health J. 2004 Nov;10(6):716–30.
Hasan B, Colak Y, Khalid RA, Castillo M, Castaneda D, Tandon K, et al. Early Detection of Hepatocellular Carcinoma Recurrence in the Posttransplant Population: A Comparison of RETREAT and Cleveland Clinic Florida Scoring System. Transplant Proc. 2020 Oct 14.
Hasan B, Colak Y, Rashid MU, Van A, Sarvepalli D, Khalid RA, et al. Risk Factors Associated With Postendoscopic Mucosal Resection Bleeding in Patients With Cirrhosis: A Retrospective Multicenter Cohort Study. J Clin Gastroenterol. 2020 Aug 12.
Hasan B, Khalid R, Charles R, Shen B. Abdominal Pain in a Patient With Diverted Bowel and Inflammatory Bowel Disease. ACG Case Reports Journal. 2020 Aug;7(8):e00437.
Hasan BM, McMahon C, Khalid RA, Colak Y, Mayorga DC, Elkafrawy A, et al. Utility and safety of balloon-assisted enteroscopy in patients with left ventricular assist devices: a retrospective multicenter study. Endosc Int Open. 2020 Aug;08(08):E1002–8.
Hasan B, Yim Y, Ur Rashid M, Khalid RA, Sarvepalli D, Castaneda D, et al. Hyperbaric Oxygen Therapy in Chronic Inflammatory Conditions of the Pouch. Inflamm Bowel Dis. 2020 Sep 18.
Hirten RP, Ungaro RC, Castaneda D, Lopatin S, Sands BE, Colombel JF, et al. Anastomotic Ulcers After Ileocolic Resection for Crohn's Disease Are Common and Predict Recurrence. Inflamm Bowel Dis. 2020 Jun 18;26(7):1050–8.
Hussain I, Rashid MU, Sarvepalli D, Rahman AU, Ullah W, Badar H, et al. Newer Trends in Pancreatic Cancer Treatment: Genetic Alterations and the Role of Immune Therapeutic and Targeted Therapies. Crit Rev Oncog. 2019;24(2):157–77.
Hussain I, Rashid MU, Sarvepalli D, Rahman A ur, Ullah W, Badar H, et al. Newer Trends in Pancreatic Cancer Treatment: Genetic Alterations and the Role of Immune Therapeutic and Targeted Therapies. CRO [Internet]. 2019 [cited 2021 Jan 11];24(2). Available from: http://www.dl.begellhouse.com/journals/439f422d0783386a,4e35fd64043789bc,27ecdebc702fceb0.html
Inayat F, Ur Rahman A, Almas T, Zahid E, Zervos X. Nasal Bridles for Securing Nasoenteric Feeding Tubes: A Review of Clinical Effectiveness and Potential Complications. Cureus. 2020 May 28;12(5):e8325.
Inayat F, Ur Rahman A, Zahid E, Ali NS, Charles R. Symptomatic involvement of the stomach and duodenum as initial presentation of AL amyloidosis. BMJ Case Rep. 2019 Jan 17;12(1).
Ismail B, Alayoubi MS, Abdelwadoud M, Castro FJ. Rebleeding after hemoclip versus argon plasma coagulation for gastrointestinal angiodysplasias: a retrospective multicenter study. Eur J Gastroenterol Hepatol. 2022 Feb 1;34(2):184–91.
Kapila N, Gonzalez A, Rosado JM, Flocco G, Salomon F, Abusaif M, et al. Safety of anti-TNF agents in patients with compensated cirrhosis: a case-control study. Therap Adv Gastroenterol. 2021;14:17562848211037094.
Kapila N, Menon KVN, Al-Khalloufi K, Vanatta JM, Murgas C, Reino D, et al. Hepatitis C Virus NAT-Positive Solid Organ Allografts Transplanted Into Hepatitis C Virus-Negative Recipients: A Real-World Experience. Hepatology. 2020 Jul;72(1):32–41.
Khazaaleh S, Alomari M, Sharma S, Kapila N, Zervos XB, Gonzalez AJ. COVID-19 in liver transplant patients: Impact and considerations. World J Transplant. 2023 Jan 18;13(1):1–9.
Khazaaleh S, Babar S, Alomari M, Imam Z, Chadalavada P, Gonzalez AJ, et al. Outcomes of total pancreatectomy with islet autotransplantation: A systematic review and meta-analysis. World J Transplant. 2023 Jan 18;13(1):10–24.
Khazaaleh S, Suarez ZK, Alomari M, Rashid MU, Handa A, Gonzalez AJ, et al. Liver transplantation amidst the COVID-19 era: Our center's experience. World J Clin Cases. 2023 Jan 16;11(2):316–21.
Mahmoud R, Shah SC, Torres J, Castaneda D, Glass J, Elman J, et al. Association Between Indefinite Dysplasia and Advanced Neoplasia in Patients With Inflammatory Bowel Diseases Undergoing Surveillance. Clin Gastroenterol Hepatol. 2020 Jun;18(7):1518-1527.e3.
Maric L, Castaneda D, Singh H, Bejarano P, Jimenez Cantisano B, Castro FJ. Kimura-Takemoto Classification: A Tool to Predict Gastric Intestinal Metaplasia Progression to Advanced Gastric Neoplasia. Dig Dis Sci. 2021 Aug 18;
Melendez-Rosado J, Rodriguez K, Singh H, Kandragunta K, Gonzalez A, Salomon F, et al. Afro-Caribbeans Have a Lower Prevalence of Advanced Colon Neoplasia than African-Americans. Dig Dis Sci. 2020 Aug;65(8):2412–8.
Ragheb J, Mony S, Klapman J, Erim T, Reagan A, Butler R, et al. Impact of margin status on outcomes after endoscopic resection of well-differentiated duodenal neuroendocrine tumors. Gastrointest Endosc. 2021 Sep;94(3):580–8.
Rahman AU, Zahid E, Khan MT, Naeem A, Ali S, Rashid MU, et al. Familial Pancreatic Cancer: A Critical Review. Crit Rev Oncog. 2019;24(2):149–56.
Rashid MU, Alomari M, Afraz S, Erim T. EMR and ESD: Indications, techniques and results. Surg Oncol. 2022 Aug;43:101742.
Sarvepalli D, Rashid MU, Rahman AU, Ullah W, Hussain I, Hasan B, et al. Gemcitabine: A Review of Chemoresistance in Pancreatic Cancer. Crit Rev Oncog. 2019;24(2):199–212.
Sarvepalli D, Rashid MU, Rahman AU, Ullah W, Hussain I, Hasan B, et al. Gemcitabine: A Review of Chemoresistance in Pancreatic Cancer. CRO [Internet]. 2019 [cited 2021 Jan 11];24(2). Available from: http://www.dl.begellhouse.com/journals/439f422d0783386a,4e35fd64043789bc,6feab0ed42cd738f.html
Suarez ZK, Castaneda D, Gonzalez A, Castro FJ, Erim T. Endoscopic and Surgical Management of Blue Rubber Bleb Nevus Syndrome. ACG Case Rep J. 2022 Oct;9(10):e00890.
ur Rahman A, Hussain I, Hasan B, ur Rashid M, Tandon KS, Castro F. Association of Complicated Diverticulitis With Development of De Novo Inflammatory Bowel Disease. Inflammatory Bowel Diseases [Internet]. 2020 Nov 18 [cited 2021 Jan 11];(izaa299). Available from: https://doi.org/10.1093/ibd/izaa299
Verheyen E, Castaneda D, Gross SA, Popov V. Increased Sessile Serrated Adenoma Detection Rate With Mechanical New Technology Devices: A Systematic Review and Meta-Analysis. J Clin Gastroenterol. 2020 Jul 8;
Wadhwa V, Gonzalez AJ, Selema K, Feldman R, Lopez R, Vargo JJ. Novel device for monitoring respiratory rate during endoscopy-A thermodynamic sensor. World J Gastrointest Pharmacol Ther. 2019 Jul 18;10(3):57–66.
Wadhwa V, Gonzalez A, Franco Azar F, X., Singh H, Gupta K, Liang H, Schneider A, Ponsky JL, Erim T, Rodriguez J, Castro FJ. Does a response to botulinum toxin injection predict a future response to peroral pyloric myotomy (POP) in patients with gastroparesis? Endoscopy 2022 published online. Endoscopy. 2022