Overview
Overview
The Program
The ECMO program is a one year (12 months) program. This is a new program that started in July of 2022.
Goals and Objectives
This program seeks to meet the regional or national need for a forecast of shortage of surgeons with experience in implantation and management of extracorporeal membrane oxygenator to support patients with advanced heart failure and/or advanced lung failure.
The program will focus on all aspects of ECMO support, including patient selection / exclusion criteria, techniques for implantation of all forms of ECMO support (veno-arterial, veno-venous, veno-arterial-venous, peripheral vs central cannulation), daily management, and strategies for weaning of ECMO and decannulation, with strong emphasis on identification and treatment of complications.
Specific education will be related to technical aspects of the quickly evolving field of ECMO, including cannula and circuit components of ECMO circuit, different types of ECMO consoles.
The goals can be divided into 3 areas:
Pre-operative assessment,
Intra-operative,
Post-operative management.
For preoperative period the fellow will be involved in the assessment of patients with advanced heart and/or lung failure who are being considered for ECMO support.
Intra-operative exposure involves assisting or performing operations with direct supervision related to insertion and removal of ECMO cannulas with percutaneous as well as open techniques
Post-operatively the fellow renders direct care to the patient under the supervision of the cardiac surgical staff and in collaboration with critical care intensivist, cardiologists, and pulmonologist. Through the course of the fellowship the fellow will be exposed to the management of cardiogenic shock, and advanced lung failure. The management of these patients also includes involvement in management of vasoactive and anti-coagulation strategies, and monitoring of these therapies.
Clinical
Outpatient Clinic: ECMO is a therapy most frequently established on emergency basis, so that patients are usually evaluated at Cleveland Clinic Florida Heart Vascular & Thoracic Institute for follow up after hospital discharge.
Inpatient hospital: Clinical activities in the hospital involve surgical procedures related to initiating/maintaining/concluding ECMO support. In addition to the operating rooms, additional surgical interventions might be performed in the Emergency Room, the Intensive Care Unit, or Cath Lab, if required.
Post-operative activities involve participation of postoperative care of patients in the Intensive Care Unit and Stepdown Unit.
Educational Conferences
The fellow will participate of regular conferences, including Advanced Heart Failure Selection, Cleveland Clinic Foundation Tall Rounds, Surgery Morbidity and Mortality Meetings, Cath Lab Conference, Temporary Mechanical Circulatory Support Program Reports, ECMO Journal Club, and Advanced Heart Failure Journal Club Lectures.
Research
The trainee will be expected to be involved in a minimum of two research projects, produce at least one manuscript for submission for peer review publication, and participate in presentations within Cleveland Clinic Florida (i.e. Grand Rounds) as well as regional and national meetings. Trainee will participate in regularly scheduled lectures related to surgery, heart failure, cardiovascular disease, and lung failure.
Evaluations
Evaluation of fellow with feedback to fellow given on a regular basis. Evaluation of staff and program occurs at least twice per year.
Staff
Staff
Program Director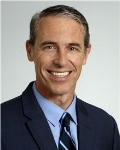 Teaching Staff
Senior GME Coordinator
Lauren Eadeh
2950 Cleveland Clinic Blvd.
Weston, Florida 33331
Phone: 954.649.7453
Email: eadehl@ccf.org
Application
Application
To apply, please complete and submit the following documents:
Medical school transcripts
Curriculum Vitae
Personal statement addressing your interest in Extracorporeal Membrane Oxygenation and career goals
Three Letters of Recommendation, including one from your Residency Program Director
Prerequisite Training/Selection Criteria: Eligible candidates should have successfully completed an accredited, or the equivalent to a, general surgery training program. Previous experience in cardiothoracic surgery is desirable. Selected candidates must be able to obtain a Florida medical license to train within our program. International medical graduates presenting ECFMG certificate would be eligible for participation.