Overview
Overview
Welcome to the Cleveland Clinic Transplant Nephrology Fellowship Program
Why should you choose Cleveland Clinic Florida as your training institution? The answer is simple: what you learn early on in your career will shape forever your future career.
The Cleveland Clinic Florida Kidney Transplant Treatment Program, we perform between 150-200 kidney transplants annually. We strongly believe that the ideal training program should provide the right mix of education, clinical volume, academic complexity and innovation.
Our fellowship program consists of a comprehensive curriculum in pre-kidney transplant evaluations, care of patients' post- kidney transplant (inpatient and outpatient setting). Our large volume kidney transplant program allows training in living donor evaluations and follow ups, along with skilled development in histocompatibility and immunosuppression management.
Our high volume kidney transplant program continues to grow every year and you will be exposed to a variety of patients with not only renal failure but patients with a multitude of medical issues that needs to be sorted through.
Every day we strive to innovate and increase access to transplantation by expanding the donor pool. We continue to promote our living donor program by encouraging recipients to identify living donor ambassadors that can promote donation and help them identify potential donors.
In addition, we actively participate in paired exchange programs, which further increased our Living Donor Kidney Transplant volumes.
At the Cleveland Clinic, we educate our fellows to become leaders in the field of transplantation by never accepting the status quo and by embracing relentless innovation. Our goal is to attract the finest candidates.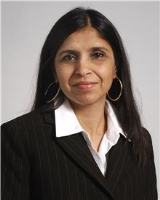 Neerja Agrawal, MD
Program Director
Application
Application
We require the following supporting documents to be submitted before your application will be considered:
Curriculum Vitae
Personal Statement, specifically addressing your academic goals and research interests in Transplant Nephrology Fellowship
Two Letters of Recommendation
Cleveland Clinic Florida sponsors J-1 and H1-B visas
Inquiries regarding the program can be directed to:
Lauren Eadeh
Senior GME Coordinator
2950 Cleveland Clinic Blvd.
Weston, Florida 33331
Phone: 954.649.7453
Email: eadehl@ccf.org
Benefits
Benefits
Please refer to the table below for new salary rates, effective July 1, 2023:
| Grad Level | Current Pay Rate |
| --- | --- |
| 1 | $61,609 |
| 2 | $63,685 |
| 3 | $65,743 |
| 4 | $68,315 |
| 5 | $70,591 |
| 6 | $73,368 |
| 7 | $75,798 |
| 8 | $77,276 |
Paid Time Away: Vacation, Maternity, & Paternity
Vacation – 3 weeks (15 working days) provided at the beginning of each academic year
Maternity – 6 weeks paid leave for natural childbirth or adoption; 8 weeks for cesarean section. Additional time off unpaid up to a maximum of 12 weeks under the Family Medical Leave Act.
Paternity – 2 weeks paid leave. Additional time off unpaid up to a maximum of 12 weeks under the Family Medical Leave Act.
Insurance
Healthcare – Cleveland Clinic Florida covers 50% of annual Healthcare Plans for Clinical Trainees and their families. Effective on the first day of training with no waiting period.
Dental and Vision Care – Cleveland Clinic Florida covers 100% of annual Dental and Vision Care Plans for Clinical Trainees.
Maternity Care – 100% coverage is provided through the health care plan that you select within the plan's guidelines.
Pharmaceuticals – As outlined by the Cleveland Clinic Florida Health Plan.
Malpractice – Paid by the Cleveland Clinic Educational Foundation/Cleveland Clinic Florida. Limited to activities within the training program.
Life Insurance – $25,000 term group policy.
Travel Privileges and Other Education Activities
Senior residents, chief residents and fellows in ACGME and NON-ACGME programs that meet eligibility criteria as outlined in the Graduate Physicians Manual may be approved to attend academic meetings for the purpose of presenting or engaging in leadership roles within national societies will be eligible up to 5 days per academic year with a maximum reimbursement of $1,200 per academic year.
Additional Benefits
Book Allowance – A $250 educational allowance per year is available to all clinical residents/fellows. Primary use is for textbooks.
On-call Meals – Breakfast, lunch and dinner: Paid by Cleveland Clinic Florida when on in-house night call.
Membership – ACP membership paid for by the program.
Cell phones – Apple iPhone provided to all residents.
Uniforms – Supplied by Cleveland Clinic Florida.
Current Fellows
Current Fellows
Class of 2023
Josephine De Leoz, MD
Class of 2022
Aza Abdalla, MD
Transplant Nephrologist, Associate Staff
Cleveland Clinic Florida