Overview
Overview
Cleveland Clinic Florida has had an ACGME accredited Colon and Rectal Residency Program since 1989. The initial complement of one resident was increased to two residents in 1992 several subsequent expansions have led to the current 5 ACGME accredited positions offered annually. Since 1990 there has always been a combined two-year residency which includes 1 year of research and 1 clinical year, both of which are funded positions.
About 50% of those individuals who have taken the two-year program are US graduates of an LCCME accredited medical school and the remainder have been foreign-trained physicians. In addition, there have been over 500 research fellows who have spent anywhere from 6 months to 5 years in the department performing research. Colon and rectal surgery have become much more complex with numerous new techniques now employed to treat a variety of diseases.
As such additional training may be desired by some trainees other trainees may not be eligible for the ACGME accredited positions. Hence for the last ten years, a colorectal fellowship program has also been offered two to four fellows have annually participated in this colorectal fellowship. Since the inception of the program, the program has been submitted for review and by the Fellowship Council. Initial accreditation was granted by the Fellowship Council in 2012 and the program has been successfully reaccredited since then. The program was last reaccredited in 2021 and has been reaccredited until 2023.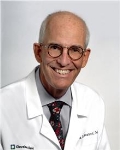 Steven Wexner, MD
Program Director
About the Program
About the Program
This program has been designed to allow flexibility for trainees to participate within the context of the overall ACGME accredited colorectal training program; applicants can tailor their experience in one of the two ways. Firstly, international trainees can pursue the full gamut of the colorectal experience as would the residents training within the ACGME accredited positions. The only difference is that the international trainees would of course not be eligible for the examination administered by the American Board of Colon and Rectal Surgery. However, they would participate in both the inpatient and outpatient experience as well as all academic pursuits. They are responsible for patient encounters including rounds, inpatient consultations, emergency room visits, and of course surgery. The surgical experience includes both benign and malignant entities and includes treatment by open and laparoscopic approaches as well as flexible endoscopy and anorectal surgery and anorectal physiology.
The second possibility is for an individual who has already completed their required training within the ACGME accredited program for eligibility for the examination administered by the American Board of Colon and Rectal Surgery. These individuals may wish to pursue, with increased independence, advanced colorectal surgery. In this instance, the trainee focuses on advanced colorectal surgery with a large emphasis on preoperative surgery and complex advanced inflammatory bowel disease and rectal cancer. Operations such as the graciloplasty, sacral nerve stimulation and other newer technologies and techniques are emphasized within this program.
Goals and Objectives
The goals and objectives are somewhat contingent upon the expectations and individual requirements of the respective trainee. Participants in the colon and rectal surgery fellowship who have successfully completed an ACGME accredited colon and rectal surgery residency may wish to focus upon one or more specialty areas to gain more experience. These areas may include rectal cancer, advanced techniques such as sacral nerve stimulation, transanal endoscopic microsurgery, or laparoscopy, inflammatory bowel disease management, fecal incontinence, or functional disorders. Other candidates may wish to pursue additional training in colon and rectal surgery without devoting their course of studies to a single area. Some candidates may wish to participate more intensively in the research rather than clinical aspects of colon and rectal surgery.
Other candidates may wish to pursue the fellowship prior to the ACGME accredited residency in order to gain more exposure and familiarity with clinical colorectal surgery prior to embarking upon the ACGME residency. These individuals would be expected to participate in the entire gamut of clinical and academic activities of the department in order to best prepare them for the ACGME program. International trainees who will not be eligible for certification by the American Board of Surgery would follow the latter track outlined above in that they will undoubtedly wish to have a broad exposure to all facets of clinical and academic colorectal surgery. These individuals will participate only in a 1 – 2-year fellowship program and may not participate in the ACGME accredited program. Regardless of which track the fellow elects expectations and individualized curriculum will be outlined prior to the commencement of the training program. Progress and respective assessment according to individual needs will certainly be continued on at appropriate intervals.
Educational Conferences
The Colon and Rectal Fellow will be required to attend all of the departmental conferences that all clinical and research residents attend. This list includes a weekly core curriculum conference, biweekly research forums, weekly Anorectal physiology conference, monthly journal club, monthly pelvic floor conference, weekly rectal cancer tumor board, monthly M&M, monthly IBD conference, monthly Innovations in Surgery videoconference, and weekly IBDLive video conference and 4 times a year visiting professor program there will be no on-call responsibility. In addition, the fellow will attend graduate courses including the Annual International Symposium on Colorectal Diseases. The fellow will be sent to the SAGES and ASCRS annual meetings and other meetings as deemed appropriate to further expose the fellow to those advanced techniques and procedures in colon and rectal surgery. The fellow will be expected to attend all anorectal physiology conferences.
Research
Research/scholarship resource available include an institutional review board approved database in which all colorectal surgical procedures have been housed since the beginning of the institution in 1988. There is a data manager as well as an IRB clinical research coordinator, a registry manager, and a publications assistant. The latter individual assists the fellows with preparation of all abstracts, manuscripts, podium, poster and video presentations. Furthermore, through the main campus at the Cleveland Clinic in Ohio all levels of bio-statistical support are continuously available.
Rotations
No off campus rotations are planned.
Evaluations
The fellow will undergo quarterly evaluations for performance in the operating room, clinic and endoscopy. The fellow will also be evaluated at the end of the performance of the Fellowship year. An evaluation similar to that used for the clinical residency complying with evaluation of all core competencies outlined by the ACGME will be utilized. A mid-year and final evaluation will be performed by the program director and discussed with the resident.
Applicants
Applicants
Applicants must have passed the USMLE/COMLEX Step 1, 2, & 3 exams
Applicants must have passed the USMLE/COMLEX Step 1 & 2 exams or the Medical Council of Canada Evaluation Exam (MCCEE)
Applicants must have had at least 2 years of prior training in an ACGME accredited residency or fellowship (or Canadian equivalent)
Applicants who are ABS or Canadian Board Eligible or Certified
Applicants who hold a General Surgery specialty certificate from a Board or College outside of U.S. or Canada at the beginning of the fellowship
Applicants must have had at least 2 years of prior training in an AOA (American Osteopathic Association) accredited residency or fellowship
Applicants must be AOBS (American Osteopathic Board of Surgery) eligible or certified
Benefits
Benefits
Please refer to the table below for new salary rates, effective July 1, 2023:
| Grad Level | Current Pay Rate |
| --- | --- |
| 1 | $61,609 |
| 2 | $63,685 |
| 3 | $65,743 |
| 4 | $68,315 |
| 5 | $70,591 |
| 6 | $73,368 |
| 7 | $75,798 |
| 8 | $77,276 |
Paid Time Away: Vacation, Maternity, & Paternity
Vacation – 3 weeks (15 working days) provided at the beginning of each academic year
Maternity – 6 weeks paid leave for natural childbirth or adoption; 8 weeks for cesarean section. Additional time off unpaid up to a maximum of 12 weeks under the Family Medical Leave Act.
Paternity – 2 weeks paid leave. Additional time off unpaid up to a maximum of 12 weeks under the Family Medical Leave Act.
Insurance
Healthcare – Cleveland Clinic Florida covers 50% of annual Healthcare Plans for Clinical Trainees and their families. Effective on the first day of training with no waiting period.
Dental and Vision Care – Cleveland Clinic Florida covers 100% of annual Dental and Vision Care Plans for Clinical Trainees.
Maternity Care – 100% coverage is provided through the health care plan that you select within the plan's guidelines.
Pharmaceuticals – As outlined by the Cleveland Clinic Florida Health Plan.
Malpractice – Paid by the Cleveland Clinic Educational Foundation/Cleveland Clinic Florida. Limited to activities within the training program.
Life Insurance – $25,000 term group policy.
Travel Privileges and Other Education Activities
Senior residents, chief residents and fellows in ACGME and NON-ACGME programs that meet eligibility criteria as outlined in the Graduate Physicians Manual may be approved to attend academic meetings for the purpose of presenting or engaging in leadership roles within national societies will be eligible up to 5 days per academic year with a maximum reimbursement of $1,200 per academic year.
Additional Benefits
Book Allowance – A $250 educational allowance per year is available to all clinical residents/fellows. Primary use is for textbooks.
On-call Meals – Breakfast, lunch and dinner: Paid by Cleveland Clinic Florida when on in-house night call.
Membership – ACP membership paid for by the program.
Cell phones – Apple iPhone provided to all residents.
Uniforms – Supplied by Cleveland Clinic Florida.
Staff
Staff
Program Director
Teaching Staff
Administrative Program Coordinator II
Lauren Eadeh
2950 Cleveland Clinic Blvd.
Weston, Florida 33331
Phone: 954.649.7453
Email: eadehl@ccf.org
Current Fellows
Current Fellows
Class of 2025
Zoe Garoufalia, MD – PGY 7 Fellow
Class of 2024
Rachel Gefen, MD – PGY 7 Fellow
Nir Horesh, MD PGY – PGY 9 Advanced Colorectal Surgery
Class of 2023
Nir Horesh, MD – PGY 8 Fellow
Class of 2022
Michael Freund, MD – PGY 8 Fellow
Class of 2021
Ilan Kent, MD- PGY-7 Fellow
Class of 2020
Hayim Gilshtein, MD - PGY-8 Fellow
Class of 2019
Shlomo Yellinek, MD