Summary
Summary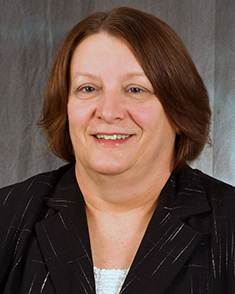 Cherie Guster, MSN, RN, is senior vice president and chief nursing officer at Cleveland Clinic Akron General. In her role, which she has held since December of 2013, Guster is administratively responsible for several facets of the Akron General organization, such as inpatient nursing, short-term observation, inpatient and outpatient psychiatry (including partial hospitalization), the emergency department (including three satellite locations), pharmacy and the level 1 trauma program. Guster also serves as a liaison on behalf of the nursing organization for Akron General's free-standing rehabilitation hospital and critical access hospital.
Throughout her 28-year career in progressive healthcare leadership positions, Guster has been a champion for the delivery of high-quality patient care. With notable expertise in healthcare business and organizational performance, she excels in areas such as fiscal management, operational oversight, strategic planning and caregiver development. She has led process and facility improvement initiatives, facilitating, for example, the development and opening of a new neuroscience nursing unit and medical intensive care/surgical intensive care unit. Active on several Cleveland Clinic Akron General councils and committees, Guster serves on the board of directors, executive cabinet and senior leadership cabinet, medical executive committee, physician leadership council, hospital quality improvement committee and performance excellence committee. She is also a member of the Sigma Theta Tau International American Organization of Nurse Executives.
Education
M.S.N. (Nursing Administration/Critical Care), Kent State University, Kent, Ohio,1985
B.S.N., The Ohio State University, Columbus, Ohio,1975
Certifications
Board Certified Critical-Care Registered Nurse (CCRN) (Exp.)
Nursing Administration Certification (2007-2012)
Contact Information
Cleveland Clinic Akron General
1 Akron General Avenue
Akron, Ohio 44307
330.344.7676
cherie.guster@akrongeneral.org
Leadership
Leadership
With leadership experience that encompasses many aspects of healthcare management, including nursing unit development, compliance and patient satisfaction, Guster is a dedicated, and results-driven leader. Throughout her tenured career, some of her notable accomplishments include the opening of various nursing units, the implementing of new point-of-care documentation systems, the transitioning of Akron General to a private-bed hospital model, and the leadership of an operational emergency department initiative designed to achieve various department turnaround improvements by reorganizing triage, implementing a 'team nursing staffing model' and more – ultimately, improving patient satisfaction.
Clinical Practice & Teaching
Clinical Practice & Teaching
Clinical Practice
Guster's clinical experience lies within in the area of critical-care nursing and trauma.
Teaching
Throughout Guster's career, she has served as both a mentor and educator to nurses and healthcare teams. While serving as a critical care instructor, a position she held for eight years, she developed and coordinated a critical care curriculum and orientation program for nurses entering six different critical care areas. She also developed several continuing education courses as well as a CCRN review course.
Professional Involvement
Professional Involvement
Member, American Association of Critical-Care Nurses (AACN)

Past Certification Committee Member, AACN

Member, Akron Area Chapter of Critical-Care Nurses

Past Founding Member and President, Akron Area Chapter of Critical-Care Nurses

Member, Sigma Theta Tau International Honor Society of Nursing (Delta Omega Chapter)
Member, American Organization of Nurse Executives
Member, Ohio Organization of Nurse Executives

Past Member, Finance Committee, Program Committee, CE Committee and Nominating Committee, Ohio Organization of Nurse Executives
Honors & Awards
Honors & Awards
Woman of Achievement Award, Women's Network, Inc., 2012