Overview
Overview
The 7th Annual Nursing Innovation Summit will:
Encourage and inspire nurses to identify themselves as innovative thinkers.
Highlight successful invention experiences.
Explain different methods to take an idea from ideation to implementation.
Provide framework to build one's team.
Presenting Partner


Date
Wednesday, October 23, 2019
8 a.m. - 4:30 p.m.
Location
Huntington Convention Center
300 Lakeside Ave E
Cleveland, OH, 44113
Directions
Hotel
A block of rooms has been reserved at the Hyatt Regency Cleveland for a special rate of $158 per night for single occupancy.
The block of rooms will be available until October 1, 2019.
To make your reservation, call the Hyatt at 216.575.1234. Identify yourself as being with the Cleveland Clinic 2019 Nursing Innovation Summit room block.
The Hyatt Regency is located at:
420 Superior Ave.
Cleveland, OH 44114
Faculty, Agenda & Accreditation
Faculty, Agenda & Accreditation
Keynote Speakers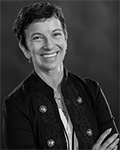 Dr. Bonnie Clipper
Dr. Bonnie Clipper is the chief clinical officer at Wambi, a patient engagement and employee recognition platform aimed at empowering compassionate care, fueled by the voices of patients and their families. Bonnie was the first vice president of innovation for the American Nurses Association and created the innovation framework and the innovation journey that is bringing 4 million nurses into the innovation space. She has spent more than 20 years in executive nursing roles and has transitioned over the past four years to focus on innovation. Her innovation work has been highlighted by Health Leaders Media and Becker's Healthcare Review. She speaks internationally on topics of innovation and emerging technologies impacting nursing. Dr. Clipper is a Robert Wood Johnson Executive Nurse Fellow alumna and an ASU/AONE Executive Fellow in Health Innovation Leadership alumna. Her research interests include building cultures of innovation and importing the voice of the nurse into the design and development of care models and technology.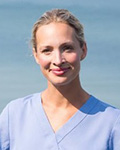 Rebecca Love
RN, BS, MSN, FIEL
Rebecca Love, RN, BS, MSN, FIEL is a nurse entrepreneur, inventor, TedX Speaker and first nurse featured on Ted.com, and part of the inagural nursing panel featured at SXSW 2018. Rebecca, was the first Director of Nurse Innovation & Entrepreneurship in the United States at Northeastern School of Nursing – the founding initiative in the Country designed to empower nurses as innovators and entrepreneurs, where she founded the Nurse Hackathon, the movement has led to transformational change in the Nursing Profession. Rebecca is an experienced Nurse Entrepreneur, founding HireNurses.com in 2013 which was acquired in 2018, and currently serves as the Managing Director, US Markets for Ryalto. In early 2019, Rebecca, along with a group of leading nurses in the world, founded SONSIEL: The Society of Nurse Scientists, Innovators, Entrepreneurs & Leaders. Rebecca is passionate about empowering nurses and creating communities to help nurses innovate, create and collaborate to start businesses and inventions to transform healthcare.
Rebecca holds a M.S. in Nursing from Northeastern University, B.A. in International Relations/Spanish from Boston University, and is currently Faculty at Norwich University, sits on the board of NextGen Ventures & the Host Committee for the Massachusetts ACLU. She currently lives in Marblehead, Massachusetts with her husband and 3 children.
Speakers and Innovators
Rebecca Love, MSN, ANP, RN
Bonnie Clipper, DNP, RN, MA, MBA, CENP, FACHE
Lynda Benton, Johnson & Johnson Services, Inc
Roxana Reyna
Elizabeth Mikula
Danielle Bastien
Sandra M. Maciak-McConnell
William Morris, MD, Executive Medical Director of Innovations
Robert (Bobby) Anderson, DNP, APRN, CNP, Bloodworks LLC
Karl West, MS, Learner Research Institute
Agenda
Conference Agenda
8 a.m. - 8:10 a.m.
Welcome
Nancy Albert
8:10 a.m. - 8:20 a.m.
Opening Comments
Kelly Hancock
8:20 a.m. - 9:30 a.m.
Keynote
Rebecca Love
9:30 a.m. - 9:50 a.m.
Break
9:50 a.m. - 11 a.m.
Innovator stories
Panel
11 a.m. - 11:30 a.m.
From ideation to implementation
Karl West
11:30 a.m. - 11:50 a.m.
Anti-problem thinking
Interactive session
11:50 a.m. - 12:35 p.m.
Lunch
12:35 p.m. - 1:45 p.m.
Keynote
Bonnie Clipper
1:45 p.m. - 2 p.m.
Break
2 p.m. - 3 p.m.
From the ground up
Panel
3 p.m. - 3:15 p.m.
Brainwriting
Interactive session
3:15 p.m. - 4:15 p.m.
Teamwork makes the dream work
Panel
4:15 p.m. - 4:30 p.m.
Final thoughts
Karen Schaedlich
Accreditation
Cleveland Clinic Enterprise is accredited with distinction as a provider of continuing education by the American Nurses Credentialing Center's Commission on Accreditation.
Registration
Registration
Early registration deadline is October 4, 2019
Registration can be refunded if received before September 6, 2019. After that date registration may be transferred to another individual.
Various self-parking areas are located around the Huntington Convention Center. For location and prices, please see the nearby parking map
A continental breakfast and lunch will be served with vegetarian and gluten-free options available
For any questions, please contact Lee Anne Siegmund, PhD, RN at siegmul@ccf.org
| Conference Fees | Rates On or Before October 4, 2019 | Rates after October 4, 2019 |
| --- | --- | --- |
| Cleveland Clinic Employee | $75.00 | $75.00 |
| Non-Cleveland Clinic Employee | $249.00 | $279.00 |
Exhibitors & Vendors
Exhibitors & Vendors
We welcome exhibitors at the Nursing Innovation Summit. There are a variety of options for vendors, exhibitors and sponsors. For details, contact Lee Anne Siegmund, PhD, RN at siegmul@ccf.org.