Overview
Overview
Cleveland Clinic's Peripheral Nerve Neurosurgery Program offers surgeries that can improve movement and minimize pain and disability for people with acute nerve injuries, entrapment neuropathies, benign nerve tumors and other nerve disorders. Our peripheral nerve neurosurgeons diagnose and treat many different nerve disorders — and are finding new and innovative ways to treat them every day.
Damaged nerves take a long time to regrow (an inch a month or millimeter per day). And, in the process, you can lose muscle. A peripheral nerve neurosurgeon works to restore nerves (reinnervate) before this happens. They'll also focus on helping you improve your movement (motor function) and sensation.
Timing is this program's key to success. It's crucial you see a peripheral nerve neurosurgeon within three months of your nerve injury. This lets us start important testing to find out how and when we want to start your nerve recovery treatment.
What We Treat
What We Treat
Our Peripheral Nerve Neurosurgery Program treats people with issues in any of the three functional nerve domains — motor, sensory or pain. We also treat patients who have profound weakness, frequently due to nerve injury, as well as those with severe sensory changes or pain — often due to tumors or compressive neuropathies. The following conditions and/or treatments should seek help from a peripheral nerve neurosurgeon:
Benign tumors like schwannomas and neurofibromas.
Upper/lower extremity injury.
Nerve transfers for injury or tumor.
Cervical dystonia or torticollis.
Brachia plexus injury and reconstruction.
Muscle biopsy.
Nerve biopsy.
Nerve transfer and surgery.
Peripheral nerve decompression or transfer.
Peripheral nerve neurosurgery.
Regenerative peripheral nerve interface (RPNI).
Targeted muscle reinnervation (TMR).
Ulnar nerve palsy.
Pain syndromes.
What to Expect
What to Expect
Evaluation
Once you are referred to our team, we'll have you come in for a physical exam so we can see if your nerves are recovering on their own. If you don't have any signs of either functional or electrodiagnostic recovery within six months of your injury, we'll talk with you about surgery. This option could possibly restore some function to the damaged area. Depending on your condition and personalized treatment plan, you may work with both orthopaedic and plastic surgeons.
Surgery
Your surgeons will first repair the damaged nerves. Then they'll do grafting or a nerve transfer to reinnervate your muscle, which in turn will improve functionality. About 75% of surgeries take an hour or less — and you can usually go home the same day. More complex surgeries may take up to eight hours and require a three-day postoperative hospital stay.
Recovery
Recovery after surgery varies from person to person and depends on many things —your age, timing of surgery and extent of your injury. All of this can impact outcomes (results).
Our Specialist
Our Specialist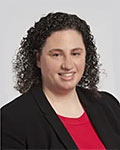 Appointments & Locations
Appointments & Locations
Make an Appointment
To make an appointment with a specialist in our Peripheral Nerve Neurosurgery Program, please call 216.636.5860 or 866.588.2264.
Virtual Visits
Whether you're a new or existing patient, you can get an initial evaluation or follow-up care from a spine specialist online, using your phone, tablet or computer. This means there's no travel or parking, less waiting and significant time savings. Call 216.636.5860 to schedule a virtual visit for you or a loved one and get details on cost and set-up instructions.
Learn more about virtual visit options for scheduled appointments.
MyChart
MyChart connects you to your healthcare team from the comfort and safety of home. With this secure, online tool you can manage your appointments and complete pre-visit tasks, communicate with your providers, and keep track of your test results and medications.
Visit clevelandclinic.org/mychart to get started.
Locations