Overview
Overview
Cleveland Clinic's Thoracic Imaging Fellowship program offers comprehensive training in all aspects of thoracic and cardiac imaging including thoracic CT, MR and plain film as well dedicated time with cardiac CT and MR. Chest intervention and biopsy rotations can be incorporated at the request of the fellow and the time spent in each area can be tailored to the individual's interests and needs. A portion of each fellow's schedule is protected for academic and scholarly pursuits such as research projects, preparation of manuscripts for peer-reviewed journals and preparing presentations for national meetings with available mentors to help guide each individual. A unique resource at Cleveland Clinic is the Center for Medical Art and Photography which is available for support in all academic endeavors, something that past fellows have found very useful.
The department consists of 9 full-time thoracic and 3 full-time cardiac imagers, all of whom have advanced training in their respective fields. Teaching conferences are held regularly and all staff members are approachable, eager to teach and actively engaged in educational discussions with fellows and residents. Our volumes include over 150,000 thoracic imaging examinations (including 20,000 CT imaging studies), over 200 interventional procedures, over 2,000 Cardiac MR and over 7,000 Cardiac CTs are performed annually. The vast and complex pathologies encountered at Cleveland Clinic – ranging from ILD to post cardiac and lung transplant patients to unusual infectious diseases is unprecedented. Past fellows have been well trained and well prepared for academic or private practice jobs.
Some of the highlights of our institution include:
Cleveland Clinic is recognized in the U.S. and throughout the world for its expertise and care. Its heart center is also nationally ranked and recognized as the global leader in cardiovascular care.
Recently, Cleveland Clinic's lung transplant program set the world record for number of lung transplants performed in a single year.
Diversity & Inclusion
Discover the role diversity and inclusion plays at Cleveland Clinic and at its Graduate Medical Education program, as well as our diversity and inclusion efforts.
Learn more
Faculty
Faculty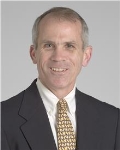 Ruffin Graham, MD
Section Head, Thoracic Imaging

Ruchi Yadav, MD
Program Director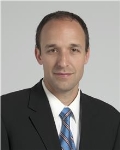 Joseph Azok, MD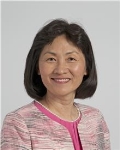 Ryo Benson, MD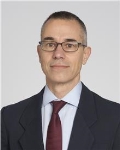 Michael Bolen, MD
Thoracic and Cardiac Imaging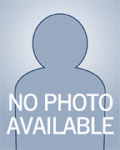 Aamer Chughtai, MD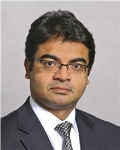 Subha Gosh, MD, MBA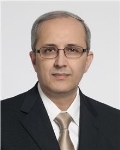 Omar Lababede, MD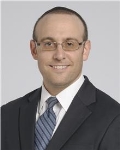 Jason Lempel, MD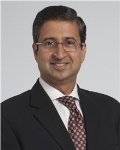 Nadeem Parkar, MD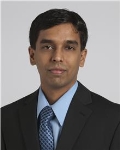 Rahul Renapurkar, MD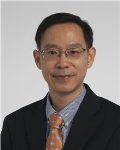 Shaoxiong Zhang, MD
How to Apply
How to Apply
To apply, please print out and complete the Thoracic and Cardiac Imaging Fellowship Application and submit it along with a personal statement, curriculum vitae, and three letters of reference to the Fellowship Program Director (contact information below) and Coordinator at imagingfellowship@ccf.org. Applicants are encouraged to obtain an Ohio medical license, DEA number, and be ABR eligible prior to the beginning of the fellowship.
Download the fellowship application
Ruchi Yadav, MD
Program Director
Section of Thoracic & Cardiac Imaging
Cleveland Clinic Imaging Institute
9500 Euclid Ave. – L10
Cleveland, Ohio 44195
216.445.0573
yadavr@ccf.org
Lauren Cunningham
Fellowship Coordinator
Cleveland Clinic
9500 Euclid Ave., L10
Cleveland, Ohio 44195
216.445.7110
cunninl3@ccf.org
Danielle Berry, MEd
Education Program Administrator
Cleveland Clinic
9500 Euclid Ave., L10
Cleveland, Ohio 44195
berryd2@ccf.org
Subsequent required interviews will be granted on a first come, first serve basis.
Please take a moment to review a listing of all the requirements that must be met to train at Cleveland Clinic as well as the non-smoking policy.