Faculty
Faculty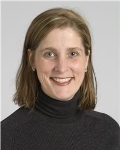 Laura Shepardson, MD
Section Head, Breast Imaging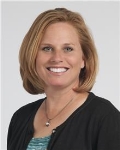 Julie Ritner, MD
Program Director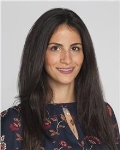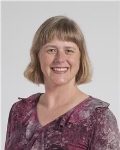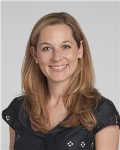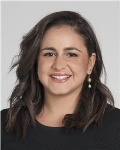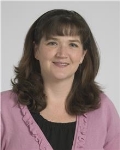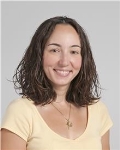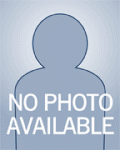 Camila Purysko, MD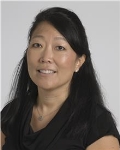 Alice Rim, MD
Chair, Department of Radiology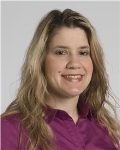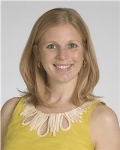 Overview
Overview
The Breast Imaging Fellowship is a 12 month dedicated fellowship that provides comprehensive training in all aspects of breast imaging. The fellow fully participates in all areas of our clinical and educational work under the supervision of our 19 full and part time staff. The Section of Breast Imaging is physically located within a dedicated comprehensive breast center, giving the fellow the opportunity to serve as an integral member of a multi-disciplinary clinical team. Initially the fellow will primarily be working in our breast imaging suite at the main hospital and at the Taussig Cancer center, gaining experience with routine as well as more complex cases and providing consultation services for our breast surgeons, medical breast providers, medical oncologists, and radiation oncologists. As the year progresses, the fellow will rotate to two different community sites to give a broad experience in academic and community settings.
The Cleveland Clinic Breast practice is a high volume clinical service that currently performs over 110,000 examinations per year, comprised of over 90,000 screening examinations, 30,000 diagnostic studies, and 2,000 breast MRI's. In addition to the 5,000 ultrasound guided and stereotactic biopsies/localizations performed annually, we also perform MRI guided biopsies (1-2 per day) and ductography. We are a state of the art department equipped with digital breast tomosynthesis, digital mammography, dedicated Philips ultrasound units, Hologic Affirm prone stereotactic biopsy unit, and four 1.5 T Siemens MRI magnets with dedicated breast time slots.
There are no call or weekend responsibilities. However, in addition to his/her primary clinical responsibilities, the breast imaging fellow will also have academic obligations including case presentations at weekly interdisciplinary breast conferences and monthly resident didactic/case conferences. The fellow will also have four weeks of "elective" time during which he/she may choose to rotate with pathology, surgery, radiation oncology, and/or genetics. Cleveland Clinic offers a competitive fellowship salary and benefits package. While not mandatory, the fellow may choose to participate in research projects. For projects where the fellow is listed as first author on the poster or presentation and is the "presenter", the office of Graduate Medical Education provides appropriate funds for attendance pending approval by the fellowship director.
All applicants must have completed a United States residency training program in diagnostic radiology, and must be board certified or eligible by the American Board of Radiology prior to commencing the fellowship. Foreign applicants must also be board eligible in their country of origin and be USMLE certified, complete with passing scores on Steps one, two, and three.
How to Apply
How to Apply
The Breast Imaging Fellowship participates in the National Resident Matching Program (NRMP), sponsored by the Society of Breast Imaging (SBI). In order to become a Breast Imaging fellow at Cleveland Clinic, you must register with the NRMP for the fellowship match. The Society of Breast Imaging has implemented an All-In Policy for the Match. This means that programs participating in the Match include all available positions in the match and cannot extend any offers to candidates outside of the match. Applicants can withdraw from the Match prior to the ranking deadline if they accept a position outside of the Match.
We are accepting applications for the 2020 match cycle, with fellowship to begin July 1, 2021.
To apply for a fellowship position, please send your completed application to Lorena Espinoza, espinol@ccf.org. The completed application includes the Cleveland Clinic GME application, current curriculum vitae, medical school transcripts, and 2-3 letters of references. We will then contact you about arranging an interview according to the timeline (below).
Download the Cleveland Clinic GME Application.
Application timeline:
September 15 – November 29: Accepting applications
November 29th: Completed application deadline – no applications will be accepted after this date
December 1st - December 20th: Interview invitations will be offered
Month of February: Interviews will take place – dates TBD
The NRMP has announced the schedule for the 2020 Radiology Fellowship Match for 2021 Appointments. The Match schedule is:.
Interview Period begins December 1, 2019
March 25, 2020: Match opens
April 22, 2020: Ranking opens
May 13, 2020: Quota change deadline
May 27, 2020: Ranking closes
June 10, 2020: Match Day
July 1, 2021: Training begins
Contact Information
Julie Ritner, MD
Fellowship Program Director
Section of Breast Imaging
Cleveland Clinic Imaging Institute
9500 Euclid Ave. – A10
Cleveland, Ohio 44195
Phone 216.445.5076
ritnerj@ccf.org
Lorena Espinoza
Fellowship Coordinator
Section of Breast Imaging
Cleveland Clinic Imaging Institute
9500 Euclid Ave. – A10
Cleveland, Ohio 44195
216.444.4859
espinol@ccf.org
Lisa Kempton, MEd, RT(R)
Education Program Administrator
Cleveland Clinic Imaging Institute
9500 Euclid Ave. L10
Cleveland, Ohio 44195
216.444.4997
kemptol@ccf.org
Please take a moment to review a listing of all the requirements that must be met to train at Cleveland Clinic as well as the non-smoking policy.