Overview
Overview
Cleveland Clinic's Section of Pediatric Imaging offers a comprehensive one-year ACGME accredited pediatric radiology fellowship. Our department performs approximately 100,000 exams annually in all imaging modalities, including thoracoabdominal imaging, neuroradiology, musculoskeletal imaging, ultrasound, fluoroscopy, state of the art nuclear medicine imaging including PET/CT and PET/MRI, interventional radiology, and fetal imaging. The department consists of 7 pediatric radiologists and between 2-3 resident trainees on rotation.
Education is a primary component of the Pediatric Imaging mission as demonstrated by staff development of the world's most comprehensive web-based resident curriculum. Almost every radiology training program in the US and programs in 45 countries around the world use this valuable teaching tool. Weekly didactic lectures are given to radiology residents, and several multidisciplinary conferences occur throughout the work week.
The fellow will see extensive pediatric pathology and develop diagnostic skills for evaluating sick children and effectively interacting with patients, parents, and referring physicians. In addition to his/her primary clinical responsibilities, the fellow will also be given protected time for academic and scholarly pursuits such as research projects, preparation of manuscripts for peer-reviewed journals, and preparing presentations for national meetings.
Diversity & Inclusion
Discover the role diversity and inclusion plays at Cleveland Clinic and at its Graduate Medical Education program, as well as our diversity and inclusion efforts.
Learn more
Faculty
Faculty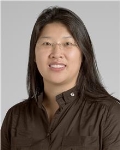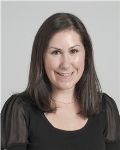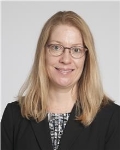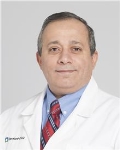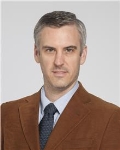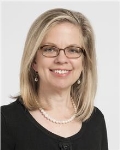 How to Apply
How to Apply
This one-year program is for physicians who have graduated from an ACGME-accredited radiology residency program. Please direct any questions and/or complete the fellowship application form and send with current curriculum vitae, personal statement, medical school transcripts, USMLE transcript, current licensure, and 3 letters of recommendation to imagingfellowship@ccf.org.
Download the fellowship application
Ellen Park, MD
Program Director
Section of Pediatric Imaging
Cleveland Clinic Imaging Institute
9500 Euclid Ave. – L10
Cleveland, OH 44195
Phone: 216.445.4236
parke@ccf.org
Lauren Cunningham
Fellowship Coordinator
Cleveland Clinic
9500 Euclid Ave., L10
Cleveland, Ohio 44195
216.445.7110
cunninl3@ccf.org
Danielle Berry
Education Program Administrator
Cleveland Clinic
9500 Euclid Ave.– L10
Cleveland, Ohio 44195
berryd2@ccf.org
Subsequent required interviews will be granted on a first come, first serve basis.
Please take a moment to review a listing of all the requirements that must be met to train at Cleveland Clinic as well as the non-smoking policy.