Overview
Overview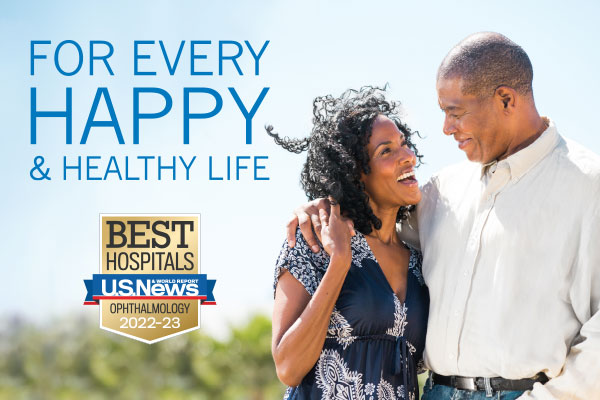 Cleveland Clinic Cole Eye Institute is a perfect combination of form and function. Designed by world-renowned architect Cesar Pelli, the building is a significant architectural landmark and provides an ideal environment for research and top quality patient care, comfort and convenience. We have everything to make your eye surgery experience as convenient and comfortable as possible.
Cole Eye Institute treats adults and children with all ophthalmic conditions, performing basic eye care and advanced eye surgery. Thousands of international patients travel to receive treatment, including all types of eye surgery, at the institute every year. A large team of researchers is committed to making breakthroughs in retinal disease. Eye surgery - ranging from cataract surgery to macular surgery - is performed daily by our world-class staff.
Every aspect of this building was designed with patient needs in mind. Parking is easily accessible and valet parking is offered. The open, spacious lobby warmly greets patients and large-print signs help them find their way easily. Natural lighting throughout the building eases the strain on eyes that are dilated or otherwise uncomfortable. All nonsurgical patient visits start on the second floor, which features a centralized check-in desk and pagers to let patients know when it is their turn. When additional diagnostic tests are needed, a designated elevator takes patients directly from the examination area to the testing area. A separate waiting area for children has games and an aquarium to help keep them occupied.
The surgical facility is designed to have all preoperative testing in one location. The five operating rooms incorporate the latest equipment to perform eye surgery, like macular surgery and cataract surgery, safely and effectively. A special waiting area lets family members talk to the surgeon in a private setting after the eye surgery. When it is time for patients to go home, a nurse escorts them in a wheelchair to the special discharge area where a family member can drive right up to the door.
Many procedures developed at the Cole Eye Institute have been adopted by ophthalmologists around the world, and the institute offers the largest hospital-based continuing medical education program in the United States. Our residency and fellowship programs are highly competitive and draw many applicants each year.
Cleveland Clinic is ranked as one of the nation's top hospitals by U.S. News & World Report.
Cleveland Clinic's Cole Eye Institute specializes in a range of options for treating eye diseases, such as eye surgery, retina disease, diabetic retinopathy and many others.
Our Building
Our Building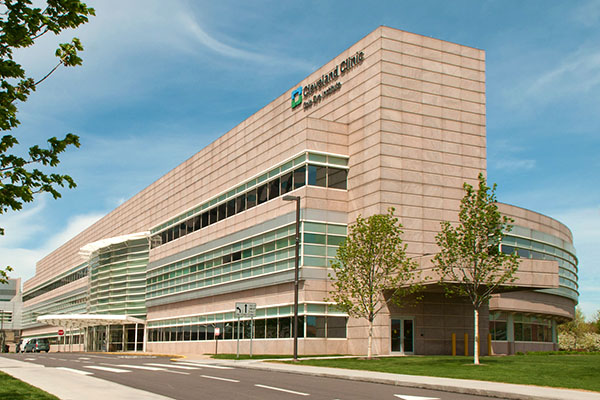 The Cole Eye Institute's carefully created light-filled design brings patients every efficiency and world-class eye care in an environment filled with light and pleasant vistas. Improved patient flow, a convenient, patient-friendly floor plan and spacious waiting areas complement the building's high technology, advanced equipment.
Behind the scenes, the Cole Eye Institute conference areas are completely wired for instantaneous electronic video and audio linkups with sites worldwide. These capabilities allow Cole Eye Institute ophthalmologists to serve as guest lecturers at leading institutions and meetings around the world without leaving Cleveland and to broadcast live ophthalmic surgery as a teaching tool for physicians and medical students. They also bring the expertise of internationally recognized specialists to the Cole Eye Institute for continuing education for our physicians.
Floor 1
The Diagnostic Suite
Twelve exam rooms, each supplied with special camera equipment and/or ultrasound equipment, make up the Diagnostic Suite. The Suite is strategically located one floor below the Patient Modules to directly support the exam areas and facilitate immediate patient access.
The Electrophysiology Suite
This state-of-the-art suite houses the scientist and technician whose missions are to investigate retinal cell function through specific measurements of electrical activity in the retina.
The Experimental Surgery Suite
This state-of-the-art facility enables researchers and clinicians to test safe procedures and develop successful treatment advances for use on human patients, particularly in the areas of macular degeneration, complicated retinal detachments and diabetic retinopathy. With complete tools and equipment of an operating room, the Experimental Surgery Suite is one of the few in the country with full operating capacity.
The Paul and Carol David Ophthalmic Surgery Pavilion
The state-of-the-art surgery pavilion includes five operating rooms, each with audiovisual technology that is connected to the Institute's Education Auditorium so students and staff can watch activity in the operating room and through the microscope. Two operating rooms have viewing areas for visiting physicians and family members. The recovery area and special discharge area facilitate ease of flow for the patient and medical staff.
The Education Pavilion
Training future eye specialists is greatly enhanced in the Education Pavilion with the James P. Storer Teleconference Center designed with tele-video technology. The Library includes a video room for viewing training videos as well as a study room and assigned carrels for residents. In addition, there is a conference room for residents.
Floor 2
The Refractive Surgery Suite
One of the most innovative and dramatic features of the Cole Eye Institute, the Refractive Surgery Suite is used to perform cutting-edge procedures to restore vision. Six patient rooms help meet the growing demand for these services.
The Clinical Research Suite
The Clinical Research Suite provides space for coordination for all clinical research studies for the Division of Ophthalmology.
The Low Vision Clinic
As one of the very few centers across the country specializing in optical rehabilitation and training, the Low Vision Clinic provides customized treatment to patients and education for families in the use of visual aid devices. For many people with diseases like macular degeneration, the Low Vision Clinic is the only facility with the resources these patients need to maintain their quality of life.
The Optometry Clinic
In addition to routine eye exams, contact lens fittings and low vision exams, the Optometry Clinic provides customized exams and continual follow-up for hard-to-fit patients. The full-time staff of optometrists enables the Optometry Clinic to treat some ocular emergencies.
The Patient Clinic
Designed to maximize physician/patient effectiveness, exam rooms are clustered by specialty into nine patient modules and share a central check-in/check-out and waiting area. The Pediatric Suite, designed specifically for young patients, includes six exam lanes and its own waiting area. The Patient Clinic is supported by the Diagnostic Suite located directly below it on the first floor.
Floor 3
The Research Suite
Housed on the third floor of the Eye Institute, this state-of-the-art facility is used by the best and brightest researchers dedicated to investigating new ways to prevent blindness and restore vision. The location of this research pavilion--adjacent to the clinician's administrative offices--provides for the cross-fertilization of ideas between clinicians and scientists. It contains eight lab modules, an electromicroscopy lab, the research director's office, and the research conference room.
Physicians' Administrative Suite
Strategically located on the third floor next to the Research Suite, these offices promote the close collaboration between clinicians and scientists.
Leadership
Leadership
Philanthropy & Community Outreach
Philanthropy & Community Outreach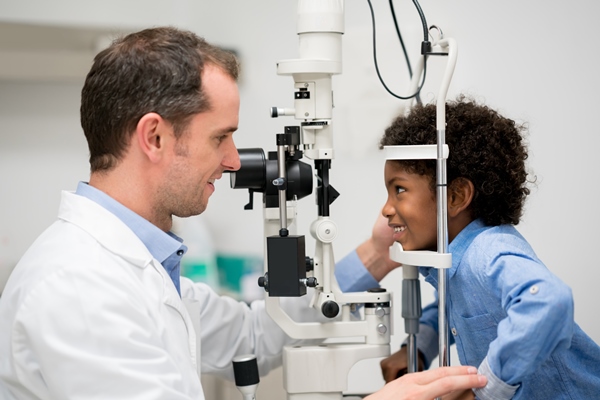 Your Role in Preventing Blindness
Eyesight is a priceless gift, a gift you can give by supporting the work of the Cole Eye Institute. You can designate your gift to the Cole Eye Institute and its Research, Education or Macular Degeneration Fund.
Give a gift today to the Cole Eye Institute
Your support will help us continue developing new treatments for eye diseases that will save or restore a patient's eyesight. With your help, the Cole Eye Institute can continue advancing treatments for eye diseases and shaping the future of eye care — so someone doesn't have to imagine life without eyesight.
Request More Information
To request more information about making a charitable gift, call or send an email to:
Mayme Patthoff
Senior Director of Development
216.445.7834
[email protected]
How You Can Help
You can help by making a contribution in a variety of ways:
A Gift
Cash gifts, usually in the form of checks, are the most popular type of charitable contribution. Donors will qualify for an income tax charitable deduction for a gift of cash.
A Charitable Lead Trust
The most flexible of the charitable trusts, a Charitable Lead Trust is an effective way to transfer wealth to children or grandchildren while reducing the amount of transfer tax.
The donor first transfers assets to a trust. After paying income to Cleveland Clinic, the trust transfers the remainder to designated heirs.
A Life-Income Gift
Several forms of gifts provide donors or their named beneficiaries an income for life while committing resources to future use by Cleveland Clinic. Donors to any of these life-income arrangements are entitled to charitable deductions in the year the gift is made for part of its fair market value, and are often able to increase their spendable income.
Gifts of long-term appreciated property also avoid or defer tax on the capital gain.
A charitable remainder trust may be funded with cash, securities or real property. One or two beneficiaries named by the donor will receive income on a quarterly basis for a period of years or their lifetime. At maturity, the trust principal is transferred to Cleveland Clinic.
A charitable gift annuity is an agreement between a donor and Cleveland Clinic in which the donor makes a gift and one or two designated beneficiaries receive a guaranteed income for life. Some of this may be tax free.
Cleveland Clinic's Pooled Income Fund pools gifts in the form of cash or securities from many donors for investment purposes. Beneficiaries designated by the donors receive a proportionate share of the net income earned by the fund, quarterly, for life.
A Charitable Bequest Provision
A charitable bequest is an easy way to make a meaningful gift to Cleveland Clinic. The full amount of the bequest is deductible from a taxable estate.
Naming Opportunities
A permanent legacy in the name of a donor or designee (such as a family member or physician) can be created through a gift to support the Cole Eye Institute. Please contact us for more information on naming opportunities.
Personal Fundraising Page
You can create a personal Cleveland Clinic Fundraising Page to honor a loved one or celebrate a special event. Share your page with friends and family to raise support for research and world-class care at Cleveland Clinic.
Honor a loved one or caregiver: A simple, yet powerful way to appreciate and cherish a special someone who has touched your life.
Remember someone special: Pay tribute to the life of a family member, friend or colleague by creating a page in his or her memory.
Celebrate the milestones in your life: whether it's a birthday, bar or bat mitzvah, anniversary, wedding or the end of medical treatment, you can set up a fund to mark your special occasion.
Learn more about how you can get involved and support Cleveland Clinic
Thank You for Your Support
Thank you for your consideration in supporting the Cole Eye Institute. We appreciate the generous support that we receive from the philanthropic community. Philanthropic support is helping to elevate the Cole Eye Institute to be among the best eye care providers and allows us to continue conducting cutting edge research and make breakthroughs in visual science to help those with eye diseases.
Community Outreach
Cleveland Clinic & KOHL'S Cares Vision First Program
Vision First was launched in 2002 through collaborative efforts of the Cole Eye Institute, Cleveland Metropolitan School District and Cleveland's philanthropic community. A partnership with KOHL'S Cares was established in 2013. Together we will help Northeast Ohio students in need of eye treatment, seek and gain the advanced care to correct their vision.