Treatment Guides
Treatment Guides
Looking for reliable information on specific retinal diseases and conditions? Cleveland Clinic offers free treatment guides covering a broad range of health information related to vision.
Vision Tests
Vision Tests
The following vision tests are common ways to check that your eyes are functioning properly. Some of these tests can help evaluate your field of vision or your ability to see different colors. They also may help determine your ability to perceive the depth of your vision.
The best way to determine if you are having issues with your vision is a comprehensive eye exam from an ophthalmologist, optometrist and optician. To make an appointment with a Cleveland Clinic eye specialist, please call 216.444.2020.
Astigmatism
Almost everyone has some level of astigmatism, a common eye condition that causes blurred vision. Often, contact lenses or eyeglasses can help correct it. Laser surgery can also be an option. Talk to your healthcare provider if you notice astigmatism symptoms or other vision changes.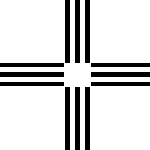 Stare at the center of the object: If one set of the lines appears darker than the other you may have astigmatism.
Cataracts
Cataracts are the clouding of the lens of your eye, which is normally clear. Most cataracts develop slowly over time, causing symptoms such as blurry vision. Cataracts can be surgically removed through an outpatient procedure that restores vision in nearly everyone.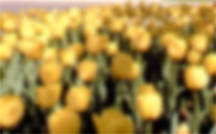 Color blindness
If there's a problem with the cones of your retinas, you won't see colors the same way that other people will see them. Color vision deficiency (CVD) or color blindness is also be referred to as poor color vision.
Color Correct: Color Incorrect:


Floaters
Eye floaters and flashes are both caused by the natural shrinking of the gel-like fluid in your eye (vitreous) that happens as you age. Floaters appear in your field of vision as small shapes, while flashes can look like lightening or camera flashes. Floaters are very common and typically don't require treatment. If you have many eye floaters and flashes, it could be a sign of a serious eye condition like retinal detachment.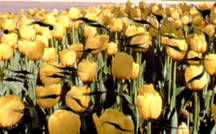 Glaucoma
People with glaucoma have optic nerve damage from fluid buildup in the eye. Left untreated, this eye pressure can permanently affect vision. Glaucoma is the second leading cause of blindness in the world. Treatments — including eyedrops, laser treatments and surgeries — can slow down vision loss and save your sight.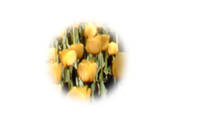 Retinal detachment
Retinal detachment, or a detached retina, is a serious eye condition. The retina, the layer of tissue in the back of the eye, pulls away from tissues supporting it. Sudden changes, including eye floaters and flashes and darkening side vision, are signs this may be happening. A detached retina needs treatment as soon as possible.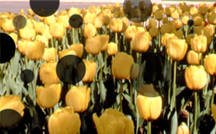 Macular degeneration
Age-related macular degeneration (AMD) is the top cause of vision loss in people over 50. Dry AMD can lead to gradual visual impairment, while wet AMD tends to cause rapid vision loss. People with AMD lose their central vision and can't see things directly in front of them. AMD doesn't cause total blindness, but it can greatly affect everyday life.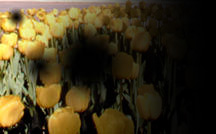 One good way of detecting macular degeneration is to use the Amsler grid.
Instructions on using the Amsler grid:
While wearing glasses hold Amsler grid at a reading distance.
Cover one eye.
Stare at center dot.
Check to see if all the lines are straight and that all squares are the same size.
If any distortion, blur, discoloration or abnormality consistently occurs, see your ophthalmologist right away. Note: remember to test both eyes.
Do this test for each eye separately.
A person with macular degeneration may notice distortion of the grid pattern such as bent lines and irregular box shapes or a gray shaded area.
Visual field test
The visual field test can help the doctor find early signs of diseases like glaucoma that damage vision gradually. Some people with glaucoma do not notice any problems with their central vision, but the visual field test shows that peripheral vision is being lost.
A visual field test measures two things:
How far up, down, left and right the eye sees without moving.
How sensitive the eye is in different parts of the visual field.