Hearing the words "you have cancer" can make time stop. Or feel like someone knocked the wind out of you. Or both.
---
You knew something was wrong. But chances are, you weren't fully prepared for the shock of learning you have liver cancer. Now you're likely wondering what the future holds because you've heard it can be hard to treat. We know that it can be scary, but you don't have to take this life-changing journey alone.
At Cleveland Clinic, you'll get compassionate, expert care from some of the nation's top liver cancer specialists who use testing and treatments that aren't widely available. Our team treats patients with advanced cancers that providers previously considered inoperable. We can give you better outcomes and more hope for healing.
Why Choose Cleveland Clinic for Liver Cancer Care?
Liver Cancer Diagnosis at Cleveland Clinic
At Cleveland Clinic, you won't need to wait long to start your treatment. At your first visit, you'll likely get a physical exam, undergo additional testing and meet with a team of providers that may include:
Surgeons.
Radiation and medical oncologists.
Hepatologists (liver specialists).
Interventional radiologists (medical imaging treatment experts.)
Diagnosing liver cancer often starts after blood tests confirm abnormal liver functioning or during routine ultrasound screening for those who have cirrhosis of the liver.
Imaging studies, like CT scans or an MRI, help us locate the tumor and determine its severity. It's rarely necessary to take a tissue sample (biopsy), which helps you avoid procedures you may not need. Advanced testing enables us to plan treatments and monitor your response carefully.
For metastasized and other specific forms of liver cancer, your care may include a combined positron emission tomography (PET)-MRI scan. High-resolution MRI helps us pinpoint the location of abnormal cell activity highlighted by the PET scan. We use liquid biopsies — testing your blood for cancer cell fragments — before and after treatment. This information helps us predict the likelihood of recurrence.
Second Opinions for Liver Cancer at Cleveland Clinic
Learning that you may have cancer can be an emotional moment. You'll want to make sure you're working with a team of healthcare providers that you trust to give you the best possible treatment. At Cleveland Clinic, we encourage second opinions. We work to provide priority appointments for anyone looking for a second opinion.
When you come in for your appointment, we'll ask you to bring all your medical records. Our team of experts will dive in and work together to help you through the process of finding the best personalized treatment plan for you.
Locations
Our healthcare providers see patients at convenient locations throughout Northeast Ohio and Florida.
Liver Cancer Treatment at Cleveland Clinic
Liver cancer can be challenging to treat because it's often found in later stages. Liver cancer includes tumors that start in the liver and those that spread (metastasize) to the liver from other areas. The most common form of tumor that starts in the liver is hepatocellular carcinoma.
Whatever type of liver cancer you have, we'll work with you to review your test results and craft a personalized treatment plan. This may include multiple types of treatment.
Surgery
Resections often involve minimally invasive surgery like laparoscopic and robotic surgery. Surgeons use robot-assisted technology to carry out the procedure with high precision. We are among the nation's few programs using this method for right-sided liver cancer, which is more challenging to reach.
Another option is ablation therapy. We use newly approved technology to heat and destroy large tumors using microwaves. Cleveland Clinic was the first program in the world to offer this treatment.
Chemotherapy and other forms of medical oncology
These treatments use medications (chemotherapy and precision targeted therapy) and other substances to destroy cancer cells. You'll have access to innovative options like immunotherapy, which trains your body's immune system to attack cancer cells. You may also be eligible for clinical trials exploring new treatments.
Radiation oncology
We offer sophisticated radiation oncology options, like stereotactic body radiation therapy (SBRT), which isn't widely available. Radiation therapy uses safe levels of radioactive substances to destroy cancer cells. SBRT is a newer technique that delivers high doses of radiation to small tumors while protecting nearby healthy tissue.
Interventional radiology
Depending on your diagnosis, we might also recommend trans-catheter therapies to selectively treat tumors with radiation or chemotherapy. Additionally, we do treatments that allow the healthy lobe of your liver to grow enough so that we can surgically remove the liver lobe with the tumor safely. Locoregional therapies are offered by interventional radiologists and they deliver treatments directly into the cancer in your liver. The treatments are in the form of very tiny beads that have chemotherapy or radiation on them.
Living with Liver Cancer
Today, more and more people with liver cancer achieve excellent outcomes. After treatment, you may return to work, hobbies and other favorite activities. Even if cancer comes back, we can provide the comfort, therapies and support that you need to move forward with your life.
Taking the Next Step
When you're diagnosed with liver cancer, you'll likely want to start treatment as fast as possible. And chances are, you want it from a compassionate team of providers who know what it takes to get the best possible outcome for you. At Cleveland Clinic, we believe there's hope in each cancer diagnosis. We're here to help you through your treatment journey every step of the way.
Request an Appointment
Getting an appointment with Cleveland Clinic's liver cancer experts is easy. We're here to help you get the care you need.
---
Billing & Insurance
Manage your Cleveland Clinic account. Find billing information and financial assistance, plus FAQs.
---
MyChart
Securely access your personal health information at any time, day or night.
---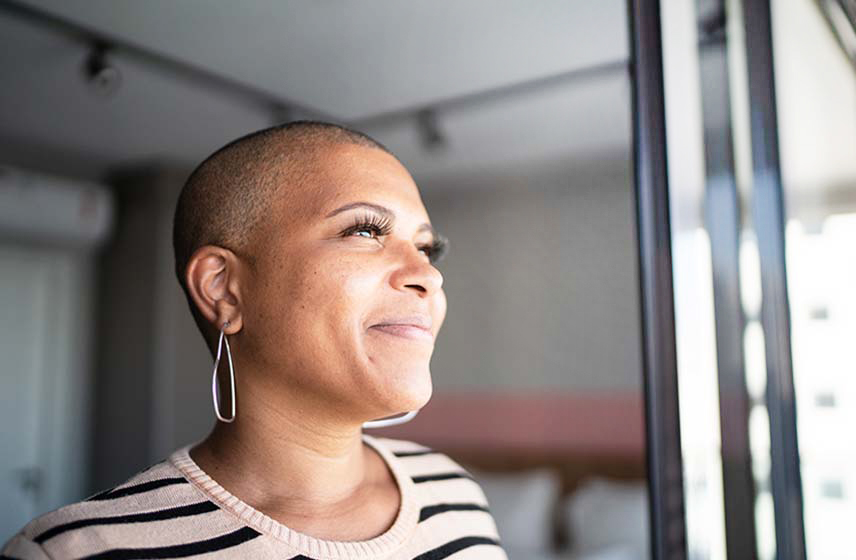 Survivorship
Learning you have cancer can be stressful, shocking and challenging. From the moment you get the news, you're a survivor. As you face the challenges that go along with cancer treatment and recovery — physical and emotional — we'll be right there with you.
At Cleveland Clinic, survivorship care is one part of your journey. We offer a wide range of services, resources, clinics and support groups to help with any physical, emotional, financial and spiritual needs you might have related to your cancer diagnosis. Lending a helping hand along the way, we want you to not only survive, but thrive on this journey and beyond.