Executive Sponsors
Executive Sponsors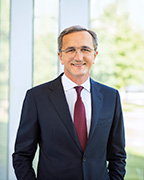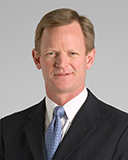 Program Director & Mentors
Program Director & Mentors
Gina M. Cronin - Program Director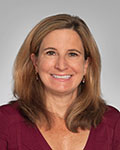 Gina M. Cronin is the Program Director for the Administrative Fellowship Program at Cleveland Clinic. Gina was recently appointed Executive Director of Cleveland Clinic Learning Academy. In this new role, Cronin will lead the enterprise learning and development function and be responsible for the coordination, implementation and evaluation of leadership development strategies, initiatives and programs to develop enterprise leadership capability.
Prior to this, Gina was the Co-Administrator of the Sydell and Arnold Miller Family Heart & Vascular Institute at Cleveland Clinic, which is rated the number one heart center in the country by U.S. News & World Report. Her responsibilities included overall strategic, financial and operational areas for the Heart and Vascular Institute. The Institute relocated in September of 2008 to the newly constructed Miller Family Pavilion featuring 278 hospital rooms, 16 operating rooms, 110 intensive care beds and 155 physician offices.
Gina is an alumnus of the Cleveland Clinic Administrative Fellowship and completed her M.H.A. at University of North Carolina at Chapel Hill and B.S. from the University of Michigan. Upon completion of the Cleveland Clinic Administrative Fellowship, Gina assumed a position with the Chief Operating Officer in the formation and growth of the Cleveland Clinic Health System and also served as the Administrator for Obstetrics and Gynecology. Gina greatly looks forward to working with administrative fellows in the early career stages and providing guidance and mentorship during the exciting fellowship experience at Cleveland Clinic.
Nehemiah Smith - Associate Program Director and Institute Administrator, Digestive Disease and Surgery Institute and Head and Neck Institute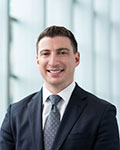 Nehemiah Smith is the Associate Program Director for the Administrative Fellowship Program at Cleveland Clinic. Nehemiah is also the Senior Director within the Digestive Disease and Surgery Institute. Nehemiah oversees the strategic, financial, and operating performance of the seventy physician department that spans seven Cleveland Clinic hospitals and sixteen outpatient locations. Nehemiah was an Administrative Fellow from 2010 to 2011.
After completing his fellowship he spent two years as the Administrator for Critical Care within the Anesthesiology Institute. Nehemiah received his Master of Health Services Administration from the University of Michigan in 2010. Prior to receiving his master's degree, Nehemiah graduated from Cornell University with a focus in Biology and Health Policy. Since his time as a fellow Nehemiah has been integrally involved in the programs continued growth and is passionate about developing future leaders at Cleveland Clinic.
Andrea Kanter Jacobs, JD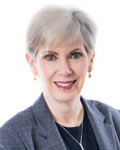 Andrea Kanter Jacobs, JD, is Executive Director of Cleveland Clinic's Division of Operations. (Operations includes Supply Chain, Clinical Engineering, Healthy Environment, Hotels, International Operations, Patient Support Services, Protective Services, and Buildings and Properties.) Andi's responsibilities span the enterprise – helping lead initiatives related to strategy, policy, system integration and change initiatives for the health system. Andi also leads collaborative initiatives with other local anchor institutions to develop inclusive economic development strategies that leverage resources to benefit the community.
She is a 16-year veteran of Cleveland Clinic, and has worked in different aspects of the enterprise. Prior to her appointment in Operations, she served as Chief Operating Officer at South Pointe Hospital and prior to that, as Executive Director of Administration for the Regional Hospitals. She was the Institute Administrator for Medicine Institute and the Administrator of the Beachwood Family Health & Surgery Center.
Prior to joining Cleveland Clinic, Andi was the VP of Administration and Planning for Montefiore, a not-for-profit health-care organization for seniors. Prior to entering healthcare administration, Andi practiced municipal law. She volunteers in the community and currently serves on the boards of trustees of the following organizations: Evergreen Cooperatives (Vice Chair), the Jewish Community Federation; and Jewish Community Housing. She is Past-President of the Board of Milestones Autism Resources.
Andi graduated summa cum laude from Tufts University with a bachelor of arts in economics. She has a Juris Doctor degree from Boston University School of Law.
Linda McHugh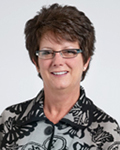 Linda McHugh was named Chief Human Resource Officer effective May, 2016. She was the Acting Chief Human Resource Officer since February 2016. Prior to this she served as Executive Administrator for Cleveland Clinic and the Office of the CEO since 2005. In addition, she serves as the Assistant Secretary for the Board of Trustees and Directors. In this capacity she serves on over 20 Institution wide committees.
In her position as Executive Administrator, Linda has been the driving force behind the development and implementation of several innovative programs across the enterprise including; The Art & Medicine Program, The Office for a Healthy Environment and a centralized Contact Center. She is actively involved in the development and implementation of the strategic priorities of the enterprise.
Prior to her position with the CEO office Linda helped to manage and nationally expand the Cardiac Surgery affiliate program model. This model provided a method to leverage the reputation and clinical expertise of the Heart and Vascular Institute and developed the nationally recognized program into a new business venture that provided management income with minimal associated incremental cost. This model also served to broaden the reach of the Heart Program brand.
Linda started her career at the Cleveland Clinic as a Medical Technologist in microbiology. She later held several administrative positions of increasing responsibility in several specialties and was involved in the recruitment and integration of physician practices in the region through the Division of Surgery.
Linda holds a Master of Business Administration degree from The Weatherhead School of Management at CWRU and a Bachelor of Science in Medical Technology from Bowling Green State University.
Michael M. Michetti, Esq.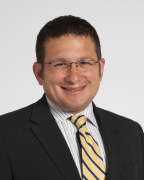 As Executive Director of Staff Affairs, Mike leads the professional affairs and staff governance operations of the Cleveland Clinic. He is responsible for the employment environment of a professional staff of over 3,000 physicians and scientists, assuring that the Cleveland Clinic attracts and retains a professional staff of the highest quality. He previously served as labor and employment counsel to the enterprise, supporting the organization's activities in both employment and traditional labor relations matters. Prior to joining Cleveland Clinic, Mike was a labor and employment attorney at Jones Day, handling the full spectrum of labor and employment issues confronted by many of the nation's largest employers.
Mike received his JD with High Distinction from Ohio Northern University and a B.A. summa cum laude from Ohio University. Mike is a frequent speaker on cutting edge labor and employment issues in Cleveland and to national employer groups.
Jan Murphy
Janice G. Murphy, RN, MSN, FACHE entered the role of Chief Operating Officer of the Regional Hospitals and Family Health Centers for the Cleveland Clinic in October, 2015. She had returned to Cleveland after serving two years as Chief Operating Officer of Sheikh Khalifa Medical City (SKMC) in Abu Dhabi. Murphy was responsible for day-to-day operations of the 552-bed acute care hospital, the largest hospital in the United Arab Emirates.
Murphy was part of the leadership team that established the strategy, budget and annual plan for the facility in alignment with the strategic plan of the governing body, SEHA, the health authority of Abu Dhabi.
While Murphy served as COO at SKMC, the hospital received accreditation from the Joint Commission International with zero deficiencies. SKMC also won the Dubai Quality Award, the highest such award in the Arabian Gulf region.
In Cleveland, Murphy last served as Fairview Hospital President for seven years. Under her leadership, Fairview received Magnet status, recognizing nursing excellence, and was twice named a "100 Top Hospital" by Thompson Reuters. During her tenure, two major construction projects were completed on time and on budget — the $42 million Parkview patient care tower and the $80 million Emergency Department and Intensive Care Unit renovation.
In 1978, Murphy began her career at Fairview Hospital as a bedside nurse in Oncology. She then served in various leadership roles at the hospital, and has been involved in the Greater Cleveland healthcare community.
Murphy received her registered nursing degree from Fairview Hospital School of Nursing. She obtained her bachelor of science in nursing from Bowling Green State University, and a master of science in nursing from Akron University.
In 2009, Murphy was named a fellow of the American College of Healthcare Executives. In 2010, she was elected as a northern Ohio regent for the organization. Murphy is also a member of SigmaTheta Tau, the International Honor Society for Nursing.
Awards & Honors:
2012 – Irish American Archives Society Walks of Life Award
2010 – Business Person of the Year for the Fairview Park; Distinguished Alumni, University of Akron; Baldwin Wallace Healthcare Leadership Award; YWCA Women of Achievement Award
2006 – Cleveland Clinic Western Region Leadership Award
Simrit Sandhu, MBA, MS

Executive Director, Supply Chain Management
Simrit Sandhu is the Executive Director of the Department of Supply Chain Management at Cleveland Clinic. In this role, Ms. Sandhu provides direction and strategy for enterprise-wide purchasing, strategic sourcing, and materials management.
Ms. Sandhu joined Cleveland Clinic in 2007 and has been part of its 5 year transformation journey. She played an integral role in saving the enterprise over $422 million, as well as re-engineering it's IT and process infrastructure. She has more than 15 years of experience in supply chain management, including healthcare supply chain, materials management, group purchasing, IT/systems, and business development.
Robert P. Stall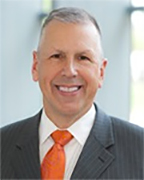 Rob Stall is the Executive Director of Cleveland Clinic International Operations. Cleveland Clinic International Operations organization facilitates global relationships that leverage the Enterprise's intellectual capital to drive superior clinical outcomes, enhance the patient experience, and improve the quality of life. This is accomplished through the creation of patient referral streams, and the development of new business opportunities between the Cleveland Clinic and other international healthcare systems and organizations.
Prior to that appointment, Rob served as Chief of Operations of the eight Cleveland Clinic Regional Hospitals. He has served as Interim President of South Pointe Hospital, as President of Medina Hospital for two years and President of Euclid Hospital for two years. He has been with the Cleveland Clinic for 29 years. Rob has spent 13 years as the Division Administrator for the Regional Medical Practice, responsible for building and maintaining 14 family health centers throughout Northeast Ohio and in Toronto, Canada. He has been an Administrator for Neurosurgery, OB/GYN and the Finance Manager for the Division of Surgery.
Rob has a Master's degree in Business in Quantitative Business Analysis from Cleveland State University and a Master's in Strategic Studies from the U.S. Army War College. He received his undergraduate degree from John Carroll University in University Heights. He is a Fellow of the American College of Medical Practice Executives. He participates in the Boy Scouts of America - Cleveland Chapter, and is a Board of Directors member of MedWish International and Center for Health Affairs.
Rob and his wife Nancy have five children and two grandchildren.
Chad V. Minor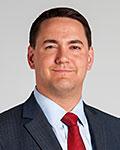 Chad V. Minor serves as the System Executive Director of Nursing Operations for the Stanley Shalom Zielony Institute for Nursing Excellence at Cleveland Clinic.
Mr. Minor is responsible for providing executive leadership for the Nursing Institute operations, business activities, financial performance, strategic planning, health system integration, and administrative activities throughout the Cleveland Clinic Health System. He oversees the operations of nearly 24,000 employees spanning multiple geographic regions throughout the country.
Through his leadership, the Nursing Institute has transformed to a fully integrated operating model with an annual operating budget of $785M and capital budget of $12M throughout the health system. In addition, Mr. Minor has established industry leading nursing benchmarks in both financial and operational performance which focus on "what matters most" and are utilized by all hospital Chief Nursing Officers to drive performance through leader standard work. Mr. Minor has also led numerous strategies focused around labor cost management, labor productivity, workforce planning, predictive analytics, system integration, and hospital activation. Mr. Minor serves on many health system committees and as executive sponsor for several nursing led initiatives.
Prior to his current role, Mr. Minor served as Institute Administrator, Finance Director, and Assistant Finance Director for the Nursing Institute. Additionally, he served as Senior Project Manager within Corporate Finance at Cleveland Clinic. Prior to Cleveland Clinic, he held positions at KPMG LLP where he provided risk advisory services to more than 25 domestic and international clients in healthcare and various other industries.
Mr. Minor is actively involved in community efforts and has served on charitable boards throughout his career. He is keenly focused on advancing education for our youth and improving the health of our communities. He presently serves on the Finance Committee of St. Edward High School, Executive Leadership Team of American Heart Association, and the Community Advisory Board of Cleveland Clinic Avon Hospital.
Mr. Minor received a Master in Business Administration from the Weatherhead School of Management at Case Western Reserve University. A Bachelor of Science in Business Administration with a triple major in Accounting, Information Systems Auditing & Control, and Management Information Systems from Bowling Green State University. In addition, Mr. Minor values executive education and has attended a program through The Wharton School at the University of Pennsylvania.
Mr. Minor resides in Avon Lake, Ohio with his wife and two children.