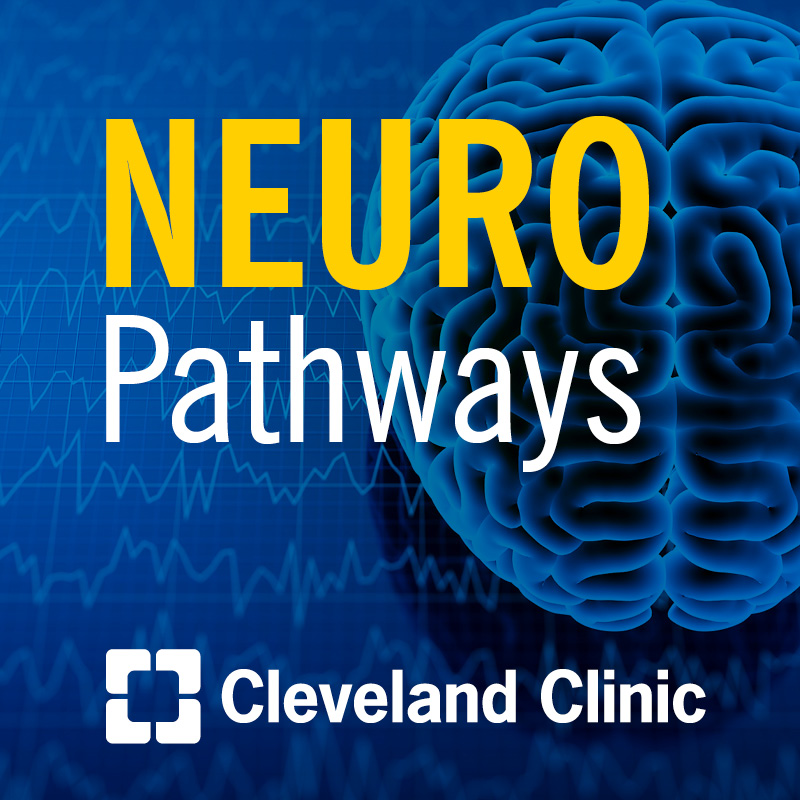 Neuro Pathways
A Cleveland Clinic podcast for medical professionals exploring the latest research discoveries and clinical advances in the fields of neurology and neurosurgery. Learn how the landscape for treating conditions of the brain, spine and nervous system is changing from experts in Cleveland Clinic's Neurological Institute.
Subscribe:
Featured Episode
Neuroradiology: Surveying Today's Field
Doksu Moon, MD, discusses the evolving use of 7T MRI, fMRI, diffusion tensor imaging, perfusion imaging and focused ultrasound, in the diagnosis and management of neurological conditions.
Play Now
All Neuro Pathways Episodes
All Neuro Pathways Episodes
August 1, 2022
Acute Symptomatic Seizures: Diagnosis & Management
Vineet Punia, MD, MS discusses the presentation, diagnosis and short and long-term management of acute symptomatic seizures.
Play Now
July 15, 2022
Adult Cerebral Palsy Care
Francois Bethoux, MD, discusses the comprehensive needs of adults with cerebral palsy, and the call for more physicians to champion patient-centered medical homes for these individuals.
Play Now
July 1, 2022
POTS: Diagnosis & Management
Rob Wilson, DO, addresses the often challenging diagnosis and management of postural orthostatic tachycardia syndrome (POTS), as well as the mounting evidence that that number of individuals afflicted with POTS has grown, and continues to grow, with the arrival of SARS-CoV-2.
Play Now
June 15, 2022
Focused Ultrasound: Current & Future Neurological Use
Clinicians and researchers are eager to investigate additional applications of focused ultrasound beyond current, approved use for tremor and tremor-dominant Parkinson's disease. In this episode we're discussing current and novel uses of focused ultrasound for neurological disorders.
Play Now