Lisa Yerian, MD
August 26, 2022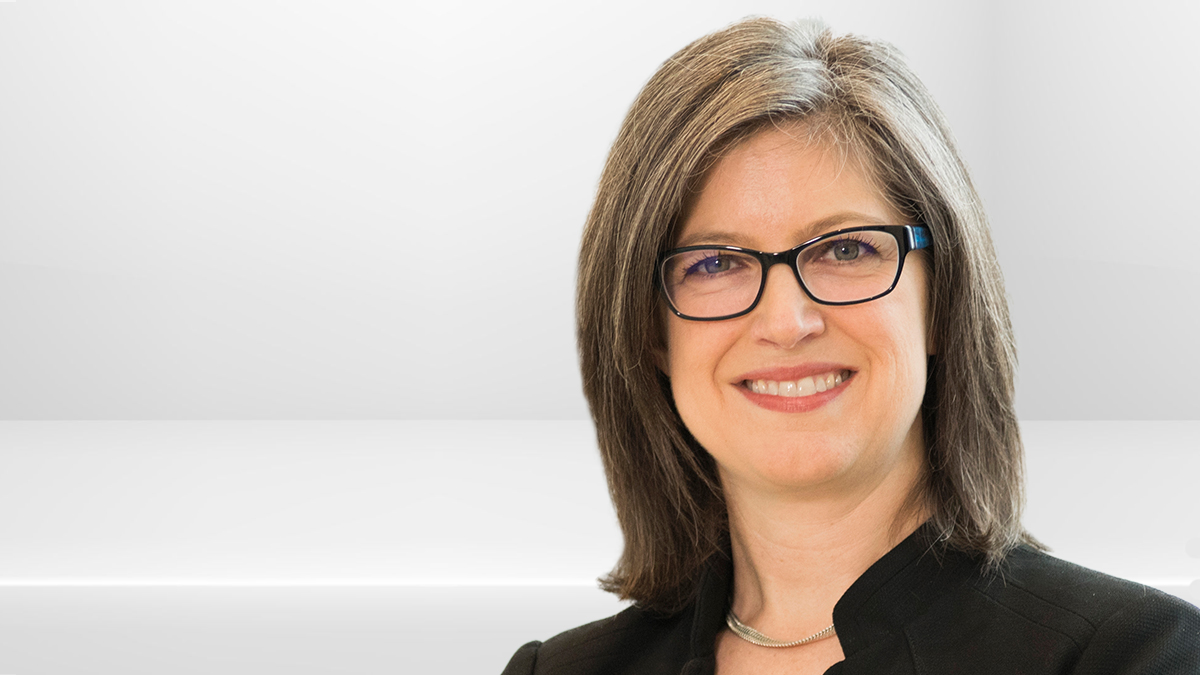 Lisa Yerian, MD is a trained pathologist and serves as Cleveland Clinic's Chief Improvement Officer, where she directs, coordinates and evaluates improvement strategies, methods and implementation across the Cleveland Clinic enterprise. Since 2010, she and her team have been building a "culture of improvement" where every caregiver is capable and empowered to make improvements every day in how Cleveland Clinic delivers high quality, safe and affordable care for patients. In this conversation, she shares how her rural Ohio roots inform her passion for this work, and, she reflects on the steps to successfully changing an organizational culture and how she personally "borrowed courage" to move her ideas forward.
Subscribe: Apple Podcasts | Google Podcasts | Spotify | Buzzsprout
Podcast Transcript
Mary Rensel, MD:
Everyone, we are so excited today to welcome Dr. Lisa Yerian. Welcome, Dr. Yerian.
Lisa Yerian, MD:
Thank you so much. It's a pleasure to be here.
Mary Rensel, MD:
I am going to take some time and say your new title, because it's so exciting, the Chief Improvement Officer. Tell us about that title.
Lisa Yerian, MD:
Well, for a long time, since 2009, I've been involved in Continuous Improvement. I was initially in discussion to become the physician liaison, but quickly became clear that there really is no job title of Physician Liaison, or at least there wasn't at the time. So I became the Medical Director of Continuous Improvement and worked there for a long time. But as we sought to elevate Continuous Improvement in the enterprise, we, being Tom (Tomislav Mihaljevic, MD, current Cleveland Clinic CEO, President and Morton L. Mandel CEO Chair) Jim (James Merlino, MD, Chief Clinical Transformation Officer) and I, agreed that we should elevate the title, the position as we did that. So we changed the title to Chief Improvement Officer. I actually really like it, because it's hard to argue against it. I think it means that I can really work on anything that needs to be better or we want to be better, which gives me a lot of flexibility, a lot of responsibility, but a lot of exciting things to do.
Mary Rensel, MD:
What are the latest topics you just, you just can't wait to get on?
Lisa Yerian, MD:
Oh, have you heard? Improve access.
Mary Rensel, MD:
Access, okay. Oh, that's all. Okay. Just everyone listening to the podcast, you're going to get your appointments way easier.
Lisa Yerian, MD:
That's right.
Mary Rensel, MD:
Dr. Yerian is on it.
Lisa Yerian, MD:
Dr. Yerian's on it. I'm sure you feel much better now.
Mary Rensel, MD:
Right, I do. Thank you. I'll schedule all my kids' appointments. Okay. Well, Dr. Yerian, how does a pathologist find herself as the Chief Improvement Officer?
Lisa Yerian, MD:
I would say a little bit of exposure to process improvement methodology. So I came here to be an academic surgical pathologist. I had done a fellowship in gastrointestinal liver pathology, and I wanted to be an expert in that. And thought it would grow up to become John Goldblum, my Department Chair, at the time, and still my Department Chair, for my clinical work. After I was here not long, a couple of years, I started to get pulled into meetings and projects that the lab team was working on to really solve problems in the laboratory. We would have lost specimens or specimens that have been mishandled, and they would want a pathologist or a physician to be on the team. And I think I was one of the more friendly and outgoing pathologists. I was young. I was eager. I was a good person to bring into these meetings.
Lisa Yerian, MD:
And I was very excited and enthused and optimistic, that has remained, but we would have these meetings and leave, decide we were going to do a bunch of things, walk out of the room and then another month or two, we'd be back in the room, having the same conversation about yet another mishandled specimen or last specimen or problem or whatever it was that we were having. And around the time I started to see examples where other labs were using process improvement methodologies to improve process, improve quality, safety, improve flow, and I was sort of fascinated, mesmerized. It was actually a method that I could see being effective in helping people accomplish what they wanted to do. So I thought, "Oh, that's it. That's the secret. That can help us."
Lisa Yerian, MD:
So I started to get involved. I came here in 2004, in 2006, the Cleveland Clinic started a process improvement type team. I started to get exposed to it not long after that, and found out that team at some point got moved under Marc Harrison (MD), who was the Chief of Medical Operations at the time. I heard that Marc had told the team that in order to be seen as credible at Cleveland Clinic, they needed to be working with a physician, they needed a physician champion.
Lisa Yerian, MD:
And naturally I decided that should be me. So I set up time with the person who was leading the team, the executive director at the time. I had, in retrospect, a series of conversations where I just kept going back and going back and going back it was a lot like "Fight Club", where Robert Paulson has to keep coming to the porch and saying, "I want to be a part of fight club." I kept saying that. And eventually he agreed, and we put together a proposal to take to Marc Harrison and to Kandice Marchant, (Kandice Marchant, MD, PhD, now retired) who was my Institute Chair at the time, for me to become that physician champion. And so that was in 2009 that I became affiliated with the team, and started to learn and do continuous improvement everywhere, everywhere I could.
Mary Rensel, MD:
A lot of times we have learners listening to this podcast. So I think there's some gems to pull out of there. I think some keywords were "optimistic" and "friendly", and just being present. And then I hear a lot of persistence, folks. So persistence with a smile, maybe, or with a plan. So you went with a plan and you kept presenting and presenting your plan. Well, how about that? Let's speak to the young learner who sees some opportunity somewhere and feels like they're hitting a wall. How do they keep presenting their ideas or give a twist to their presentation, so that maybe it would land a little bit more positive with the senior leaders listening?
Lisa Yerian, MD:
So I think, in retrospect, I'm kind of a surprised myself, as I tell the story, that I was courageous enough to do that. Sometimes I think it's hard to even get the courage to ask for the opening, ask for the time, ask for the meeting, ask for the sit down with somebody. So I think it's this balance of being persistent, but also being polite and thoughtful so that the person doesn't feel like you are overwhelming them or attacking them. You're not setting them on their heels.
Lisa Yerian, MD:
I think another piece is, as you have those conversations is to really listen. So as we were having these conversations, listen for what he was looking for, and use that so that I could adjust my plan, my response, my questions. And I just remember the sense of always trying to figure out and answer like, what's the next step? What's the next step? What's the next step? I think it's easy to become concerned about the end game. Well, you don't necessarily know what the end game is or when you're going to get there, and you don't have to get there today or in a single conversation. I never see a "no" as "never". I see a "no" as "not yet". And, okay, then what's the next problem we need to solve, the next piece we need to bring forward, in order to get us to that next step?
Mary Rensel, MD:
I love it. That's the growth mindset. It's just not yet, not yet. And then, yeah, just listening that active listening and just finding, really, maybe what's important to that person, so that you can reflect that back to them that it's important to you as well, just to move this project forward. Well, Cleveland Clinic has what? like 66,000 caregivers? I don't even know maybe more now. I mean, how do you find the people who are willing to put some time and energy into improving different areas of Cleveland Clinic? I mean, how do you find those opportunities yourself leading from up high?
Lisa Yerian, MD:
I would say when we started, it was a lot of just personal relationships. So going out, meeting with people, asking people for time to talk and learn about what it actually is. When we started to, we'd been working on projects, and we were having some good project success in 2012, but we had this realization that we weren't really changing the culture. We hadn't fundamentally changed the way we embrace problems or the way we solve problems, the way we come together. And if you look at organizations who have done this well, it's part of how everybody thinks every single day. And we wanted to shift to that as we started to try to shift to that, we spent a lot of time figuring out what is that? How do we define that? Are we getting closer to it? Are we getting further away?
Lisa Yerian, MD:
What's working for us? What's working against us? And I used, actually, what's a very common Continuous Improvement tool called an "A3" to really work through that. It was my first A3, ever. We weren't using it commonly at the Cleveland Clinic at the time. But I had a friend in the industry who, when he heard that we were going to try to do this, said, "Lisa, it sounds like you need to do an A3 on this." I'd say, listening and taking advice that is well placed.
Lisa Yerian, MD:
I don't care if you use an A3 or not, but that advice to spend time really thinking critically about what it is that you're trying to accomplish. What's helping you? What's working against you? How will you know
if you've done it or not? And what are those key steps you can take? Again, to get closer to, it was really critically important and valuable advice to us.
Lisa Yerian, MD:
So we did that initial thinking, but then decided we needed some places to experiment, to learn, to start the work. In order to get those, I set up a series of conversations with executives. So I just went around, NA 4 - the executive suite, and I went to the Chief of Human Resources and I talked to him about what we were trying to do, and asked him to support us and partner with us, come see it. I went to Kelly Hancock (Cleveland Clinic's Chief Nursing Officer at the time) told her what we were trying to do, asked her.
Lisa Yerian, MD:
And I was also very clear and specific in my ask. A lot of times I hear folks asking for support. The problem with support is anybody can say, "Yes," and they can do absolutely nothing because we have no idea what support means. So they're not clear what you asked them for, and you're not clear what they agreed to. So we tried to be very concrete, always figure out what are you going to get? What's that next step? So what's that next step? Can I get 30 minutes of your time to talk about this? Really hard for somebody to say no to 30 minutes of your time to talk about something. And then once you do that, can I get you to come visit? I want you to see what it's like.
Lisa Yerian, MD:
The other trick is to ask people for feedback. Everybody likes to be asked for their opinion. So I could say right now, "Mary, I've been working on something. I'm excited about it, but I would really love to know what you think." You're much more enthusiastic about coming out to spend time with me, then if I just told you how wonderful what I'm working on is. So you have to think about what do people want as you're asking for things, as you're asking for support. So early on, it was just a leader, a leader, a leader, and then as leaders started to see it, Kelly (Hancock) was a great example. She came down to see it and said, "Lisa, will you help me do this in nursing?" And I said "I would love to." And then we were off.
Mary Rensel, MD:
I love it. Are there certain industries that are way ahead of medicine or have done this more systematically that you went to as well, that are leaders in this? Like you hear about the Pixar team or the J&Js out there, are there any that are just like, "Ooh, we just could take so much from them?
Lisa Yerian, MD:
So a lot of the tools we use started in Toyota, in the auto manufacturing industry, but not across all companies. They came from Toyota. And it's really interesting a lot of the things that we would do now or might do now, because we feel that they are polite or caring things to do, Toyota did it from a very practical point of view. They weren't trying to be nice. They were trying to create a higher quality car at a lower cost. And in some ways you could say healthcare is kind of the same way. I think we are also trying to be nice, but we also are trying to deliver safer, higher quality care at a lower cost.
Lisa Yerian, MD:
But I would also say that it was a long time and very, very hard for other companies in the auto manufacturing industry to pick up and use similar tools and concepts. Probably as an industry, the one that I would say has been most successful, probably because they needed to, is the aviation industry.
That's the one where I think you've got perhaps higher stakes, maybe? Probably not higher stakes in healthcare, but higher stakes than some industries. They've had more success with implementing it broadly. And there, it really takes the form of high reliability. How do we have incredibly safe, reliable processes?
Cara King, DO:
I just want to say how pumped up I am this, I feel like you've just put me into this head space that we can fix anything. Like you said, your job seems so fun in that like your mindset is how can we make this better? That's fantastic.
Lisa Yerian, MD:
You want to come be my team?
Cara King, DO:
I'm very optimistic. I can do this. Yeah, I can do this with you. It's exciting. My brain's going in so many different places, but when I hear you talk about, when they were looking for a physician liaison, and you're like, "Well, that physician obviously needs to be me. And then I walked around the C-suite and started knocking on doors." You are my hero. Can you talk to me about, where did this confidence come from? Where did you get this from?
Lisa Yerian, MD:
I'm laughing, Cara, that's a great question, because I don't normally have that confidence. I'll tell you two places where I think it came from. One of them is my passion and enthusiasm for the topic. I'm laughing because as you reflect these things to me, I never would do these things, I was terrified. I came here and thought like, "I hope I'm good enough to survive here." To keep a job, let alone... I wasn't aspiring to lead, I was just aspiring to contribute.
Lisa Yerian, MD:
And so I think really it was the enthusiasm and the passion and the real, I would say, sincere belief in what we were trying to do. I really believed in what we had set out to do. I really believed that there is power in engaging every caregiver in improvements every day. And I'm passionate about improving healthcare.
Lisa Yerian, MD:
I grew up in rural Southeastern Ohio. I am a first generation college graduate. I have seen and experienced the impact of poor access and poor quality and poor safety. And I could tell you lots of terrifying stories about loved ones and the quality of healthcare that still occurs today. Every time I see my parents, they're telling me about some other friend or loved one who had some terrible diagnosis, terrible outcome, terrible experience. To me, it's critically important that healthcare improves. So I think my passion carried me through a lot of the hesitation and fear. I normally don't do stuff like that, but when you believe in something it's okay.
Lisa Yerian, MD:
The other thing I strongly believe in is borrowing courage. So one way that I borrow courage is working through my colleagues. And I'm laughing, also, at you saying how excited you feel. I've had so many
experiences where I could not have done something on my own, because I was too scared, hesitant, uncertain, didn't know if I could do it or not. But when I paired with one of my colleagues that got me over the hump.
Lisa Yerian, MD:
One example is when we started "SolVE". (Solutions for Value Enhancement). So SolVE is our multidisciplinary collaborative problem solving program. I had a glimpse of wanting to do something like that, but not quite formed in my head. And it was just sort of too much for me to bite it off. But I met Nirav Vakharia (Nirav Vakharia, MD), and Nirav was already doing something like this, albeit in a very narrow area, he was doing it within G10 (Primary Care). He was a primary care doctor who worked here for several years. He's fantastic. And so with him, when we met, he told me about what he was trying to do. I told him about what I was trying to do. And I was like, "Nirav, we need to do this for the enterprise." And he was like, "Are you serious?" And I was like, "Yeah."
Lisa Yerian, MD:
So paired with Nirav, I had the courage to do it. And I was like, "This is how we have to do it." And I had this whole strategy around, "Okay, you're going to prep your boss," because he was under Mike Henderson (J. Michael Henderson, MD, former Chief Quality Officer, now retired) in Quality. "I'm going to prep my boss." I was under Bob Wyllie (Robert Wyllie, MD, Chief Medical Operations Officer). "And then we're going to bring them together, because neither is one going to want to say no in front of the other one. And we're going to call it a pilot."
Lisa Yerian, MD:
So here I am suddenly being like brave and strategic in a way that I never even thought about, because the passion carried me beyond those barriers or boundaries or insecurities I would've put up for myself. So this is funny too. So we did this. So of course Bob Wyllie and Mike Henderson said, "Yes," because I'm sure it was a wonderful proposal for a pilot, so it's low investment. We said, "We'll see if we deliver results."
Lisa Yerian, MD:
Well, then we needed somebody to actually participate in the program. So we called up a bunch of our friends. So we called up, I still remember we over in, it was NA2, we scheduled like a five o'clock meeting, because we were all in clinical service and it was me and Nirav, Steve Shook (Steven Shook, MD) was there. I think Alberto Montero (Alberto Montero, MD) was there, Alok Khorana (Alok Khorana, MD) was there a bunch of these sort of physician friends of ours. And we got them together and we told them what we wanted to do. And I paused, because I was nervous. So I paused hesitantly, and I so clearly remember, we stopped talking and they were like ready to react. And one of them just said, "Well, then we have to do this." Just like, of course, I was like-
Cara King, DO:
Were you like, "What?"
Lisa Yerian, MD:
Exactly. Do I pinch myself? Cara King, DO:
"My idea, what?"
Lisa Yerian, MD:
"Okay, of course, we do. Of course, we have to do this."
Cara King, DO:
Of course, there's no other option here.
Lisa Yerian, MD:
So we did it. The first one was a pilot. And so Steve Shook was one of the team leads, and Alberto was one of the team leads. And so we started this pilot with, I think we had eight teams, the first cohort, and we did the report out. And Nirav and I, the whole time, we're like, "Oh, my gosh, this is actually working." We were actually seeing teams deliver, like, "I can't believe this is actually working." And then we were ecstatic and excited and we continued to grow the program.
Lisa Yerian, MD:
So that's one way, the other way I borrow courage is really from Kelly (Hancock). There have been times when I was still pretty shy, still am a little bit, around the CEO, you know, the title, the office, the person?
Cara King, DO:
Yeah.
Lisa Yerian, MD:
And when Toby (Delos "Toby" Cosgrove, MD, retired CEO and President) was here, Kelly was really supportive of me getting time with Toby to share with him what we were doing, what we were working on, why it was important. And I remember one day we were in her office and she was guiding me, mentoring me, advising me, and she said, "Just go over to his desk, you know those desks right outside his office, just go over there and tell them, you need time with Toby. They do it for me all the time." And she must have seen the look on my face, because she said, "And they'll do it for you too." But sometimes you need your buddies, your friends to give you that little nudge to do something that...
Cara King, DO:
Oh, my gosh, I love this story so much. And your excitement is palpable. And what I'm feeling is that you've built this tribe of amazing people around you and this really psychologically safe space, where you can speak raw ideas and not fear judgment. And then partner with people who think in just a slightly different way that just like catapult you, right?
Lisa Yerian, MD:
Yeah. That's it.
Cara King, DO:
Easy as that. Okay. So I also want to dive into this, the passion that you have. I mean, you obviously had this full body yes. This doesn't feel like work. I mean, I know days feel like work, but I can tell that you
just truly enjoy what you're doing. Did you know that this was your full body yes for a while? Or did it come by a surprise when you felt this type of passion in your gut?
Lisa Yerian, MD:
It came by surprise. So I can tell you, I had a bit of a career crisis. So I had grew up in this environment where I wanted to make a difference. I wanted to have an impact. I didn't know what that was. I didn't know how. When I looked at career choices, it was like teacher, nurse, doctor, I didn't even know so many careers existed, because I didn't know people or I just wasn't exposed to it. Ultimately, decided I wanted to go to medical school, because it seemed like a good way to make a difference. I had volunteered at The Free Clinic here on Euclid Avenue (The Free Medical Clinic of Greater Cleveland), got some great experience, wanted to do healthcare for the poor, got into medical school, which was great.
Lisa Yerian, MD:
And as I started to do my third year hit a total wall. I loved college. I loved working at The Free Clinic. I loved the first two years of medical school. I got onto the wards and I was terrified. And I was like so, so, so I probably needed to see... I'm sure I was clinically depressed. I lost weight. I was just every single patient I saw, and I was on the oncology service and I would walk out and every patient reminded me of somebody I knew and loved. And I was like picking myself up off the floor. I was miserable. And I had, again, a colleague, a friend, my roommate who, and she was like, "You can't quit."
Cara King, DO:
Wow.
Lisa Yerian, MD:
"You have to finish medical school." I could keep going, but I would say it was pretty much just barely. And I did medicine, first started to do another rotation, ended up going up into the surgical pathology lab, and met a woman I had done research with. And she said, "How's it going?" And I think she could see that like chin quiver, tear in my eye, throat tightening reaction. And she said, "Try pathology. It's different. You might like it."
Cara King, DO:
Wow.
Lisa Yerian, MD:
And so I kept that in the back of my mind, but the whole time I was getting all this feedback that "it would be a disservice to patients if I went into pathology, because I'm such a people person." That kind of thing, which is a lot of pressure. Plus, there's this girl who grew up in Southeastern Ohio who planned to be a doctor and doesn't even know what that really means to be a pathologist.
Lisa Yerian, MD:
And now here I am and I'm terrified. And I can't be a doctor, is what I was thinking, which was a tough situation for me, kind of emotionally, to face. I ended up doing a rotation in surgical pathology at the beginning of my fourth year, and was like, "Oh my God, I found my home. These are my people." I could look at a slide and see it and knew it and remember it. And it was so much fun and I was solving problems left and right. It was like a crossword puzzle every day, every case was like that little rush of
solving. And then I did my sub-internship in medicine. And it started out and I was like, "This isn't so bad. I could do this. Maybe I could do this for like a year, blah, blah, blah."
Lisa Yerian, MD:
And by the end of the month, I was like, "I can't. I can't do this.", So it was really, I think hard for me to make that realization that I could still be a doctor and still help patients and still drive value and be a surgical pathologist. And to be honest, I love being a surgical pathologist. I love working with my surgical colleagues, the hepatologists, the gastroenterologists, it's a lot of fun. But I think Continuous Improvement kind of brought me back to that opportunity to have this bigger impact or engage people in a different sort of way than I was able to as a surgical pathologist, or that I was able to as a person who was on the wards taking care of very sick people. I feel incredibly grateful that I have these like 5,000 amazing colleagues who can see patients and take excellent care of them, including myself and my family and my loved ones, without having to pick themselves up off the floor every single time they see another patient.
Lisa Yerian, MD:
I don't know how you all do it. I'm thrilled and appreciative. I'm just hopeful that I can like bring something to the table if your patient needs a liver biopsy. But I think with when I found CI (Continuous Improvement), it kind of helped me complete that feeling of how much I wanted to make a difference for people. And it gave me kind of a path and a venue to do that. And you're right, I'd say it doesn't really feel like work most of the time. Sometimes it does, like anything else it does.
Cara King, DO:
Wow. Thank you so much for your transparency and vulnerability that you just shared that story. It's really difficult to talk about. And I think a lot of people go through that and feel that, but don't feel like they can bring it up. So thank you so much for opening that space. I think it's really important for learners and faculty out to hear your journey. It's really powerful.
Lisa Yerian, MD:
Thanks.
Cara King, DO:
And I'm also hearing that, I think, you said it was a physician who looked at you and was like, "How are you doing?"
Lisa Yerian, MD:
Yep. It was.
Cara King, DO:
A physician, and she was a pathologist, yeah?
Lisa Yerian, MD:
Mm-hmm.
Cara King, DO:
And the fact that she stopped, at least the way I'm hearing it is, stopped and saw you, was like present and saw you, and felt what you were feeling, it really shows the impact that we have as staff on our learners around us, too.
Lisa Yerian, MD:
Yeah, you're right. It was probably like a 30 second, 60 second interaction.
Cara King, DO:
Did you ever go back and speak with her? I'm just curious if you ever went back and just like mention the story again.
Lisa Yerian, MD:
Yes. So she actually, it was at the University of Chicago, and then I stayed there for residency. So she was an attending staff member and we did have follow-up conversations. She was incredibly supportive, a great mentor for me. One of the things that she shared was that she saw it as a gift that I had this experience during my training and could right away figure out, "Okay, I need to do this as a rotation. I need to figure this out. And then I needed to do my residency and fellowship in that." She had actually started residency, and at some point in the first year had a similar experience of what's wrong with me? You end up in the situation where you succeeded, you succeeded, you succeeded, and then all of a sudden you're like, "What's wrong with me? Because now all these other people are succeeding, but I'm not."
Lisa Yerian, MD:
And I think that was her experience. And then she took time off, stepped away for medicine for some time, and then came back and did her pathology residency. So she really framed it for me as a gift to have the experience at the time that I did, so that I could pretty quickly make the adjustment. She also prepared me for some things that she thought I was going to experience along the way. So she told me that "everybody hates their internship in the first month."
Cara King, DO:
Yep.
Lisa Yerian, MD:
And so I was kind of bracing myself or braced myself for that. And I have to say that within the first two weeks I was like, "I love this." I never had that experience but I feel like she was kind of looking out for me to tell me and prepare me for this. Like, "It's okay. It happens to everybody." I thought that was, again, another really fantastic thing that she did for me.
Cara King, DO:
I love that. And I do just want to make a note that I was a Grossing Tech all during undergrad and medical school. And I grew up in the lab. I love you people. I almost went into pathology, because you guys are the kindest humans ever.
Lisa Yerian, MD:
We are.
Cara King, DO:
You guys are different. I'm not going to lie.
Lisa Yerian, MD:
We're amazing. You're right.
Cara King, DO:
You are amazing. I really enjoyed my time and I'm a surgeon now, and so I still work really closely with my pathologist. I still bring my specimens down for my frozens. I want to like be part of it. I look at that like double microscope thing, all the things. And I just really am thankful for your work.
Lisa Yerian, MD:
Thank you.
Cara King, DO:
Really powerful story.
Lisa Yerian, MD:
Thanks.
Cara King, DO:
Yeah. Mary back to you.
Mary Rensel, MD:
All right. Wow. I want to go back to Southeast Ohio. When you go back, what is it like? Is there a parade when you come back into town?
Lisa Yerian, MD:
No, but maybe there should be.
Mary Rensel, MD:
But think about yourself as a fifth grader or a sixth grader, did you ever think you'd be up here in Cleveland changing 66,000 people's continuous improvement, enhancing the care of so many millions of people around the world?
Lisa Yerian, MD:
Yeah. Never dreamt of it. Actually, I had come to the Cleveland Clinic, I had an aunt who had cervical cancer and she had some treatment here. And so I was like 10 or 11 riding in the backseat in my mom's car, she drove her sister up here for treatments. And I very clearly remember driving into the old circle complex area, and going to the cafeteria and getting food in the cafeteria. And I was like starry eyed,
mesmerized. You go home, you can't really go home. It's not the same. I go home, I visit my parents. I think that there is a sort of mixture of a pull towards that. Like, have I done enough to support and help?
Lisa Yerian, MD:
And my parents still live there. They have a lot of friends and family members there. They've been in that community their whole lives. They come up here for most of their healthcare. Fortunately, they have a primary care provider close to home who does take very good care of them, but they're up here for all of their stuff. My dad had rectal cancer several years ago. He was up here, Scott Strong, (Scott Strong, MD, retired Colorectal Surgeon) operated on him. Many of my colleagues have been their doctors, and I'm deeply appreciative for that.
Lisa Yerian, MD:
But the problem of healthcare access, good healthcare quality healthcare is still very real. And in some ways I feel like what I do or have done, still feels far away from them and for them. So there's people know their daughter is a doctor at the Cleveland Clinic. They don't really know what it means or what I do beyond that. They don't really understand my specialty. Because it's not something that they would've interfaced with or interacted with. So in some ways, yeah, it's nice, my parents are of course, very proud of me, but it's also very humbling. I think my parents would be very proud of me, honestly, no matter what I had done, including if I hadn't gone to college. So I'm not sure there's a whole lot of difference there.
Mary Rensel, MD:
That's lovely. What message do you want to give the little fifth and sixth grade girls that are in your hometown. What do you think they need to take? What steps?
Lisa Yerian, MD:
You can do it. Figure out what-
Mary Rensel, MD:
Yeah. You can do it.
Lisa Yerian, MD:
And you think the most important thing is, figure out what you want. What do you want to do? That is, actually, I think one of the hardest things. Don't do what other people... Like people try to tell you all kinds of things, listen and filter at the same time. I shared a story once about, my sister. I have an older sister, she had applied to medical school a couple of times. She went to Case Western (Case Western Reserve University), great student, but she didn't get into medical school a couple of times. And so I remember very clearly being home from college and being at like the Fireman's Festival in Caldwell, Ohio in Noble County. And we ran into some community leader that my high school girlfriend knew. And he was talking to us about what we were going to do.
Lisa Yerian, MD:
And I said, "I'm applying to medical school." And he said, "Well, if your sister didn't get in, what makes you think you're going to?" And I was like, "Oh, that's interesting. I'm not sure that has anything to do with me." But I mean, I didn't say anything. I was like, "Oh, that's not what I expected." But I told that
story one time, oh, in 2016, I think we had this (Cleveland Clinic) leader summit downtown, where we had these leader behaviors. And I was asked to speak to one (behavior) and Margaret McKenzie (Margaret McKenzie, MD) spoke to one, Kelly Hancock spoke to one and Adrienne (Adrienne Boissy, MD, then Cleveland Clinic's Chief Experience Officer) spoke to one. But as I was developing it, I was working with somebody who worked in HR at the time. And she was sort of exploring for stories. And I told her that story and she was like, "You have to tell that story."
Lisa Yerian, MD:
And I was like, "No." And she was like, "No, no, you do. You do. I can't believe that he told you that and you still did it." And I was like, "That is not my story." And she was really annoyed that that wasn't my story. And I was like, "Yeah, that's not my story.'.
Mary Rensel, MD:
That's not my story.
Lisa Yerian, MD:
"That's not what I'm about. That's just something that happened to me. I shared it. I don't know, you sparked a memory." Pick your story, hear what people say, but filter it and figure out - which pieces of it are going to be your story. And then I would say, you can do it. If you have a method, you have a strategy, you can do it. Take care of yourself and do it.
Mary Rensel, MD:
Love it. Love it. Thank you so much. Yeah, Cara, you can close it out?
Cara King, DO:
No, I just want to say thank you so much, Lisa, this has been truly an enlightening 30 minutes. And I just feel like you have such a sense of authenticity and confidence, yet, you're humble and vulnerable.
You're all the things I really yearn to be. So I thank you so much for this conversation, truly. And I think people from all levels, like I said, medical students, residents, fellows, faculty are going to get a lot out of this. So thank you so much for your time today.
Lisa Yerian, MD:
Thank you. Thank you for your kind words. I'm going to hang out with you more often.