Why Does Coffee Make You Poop? with Dr. Christine Lee
February 15, 2023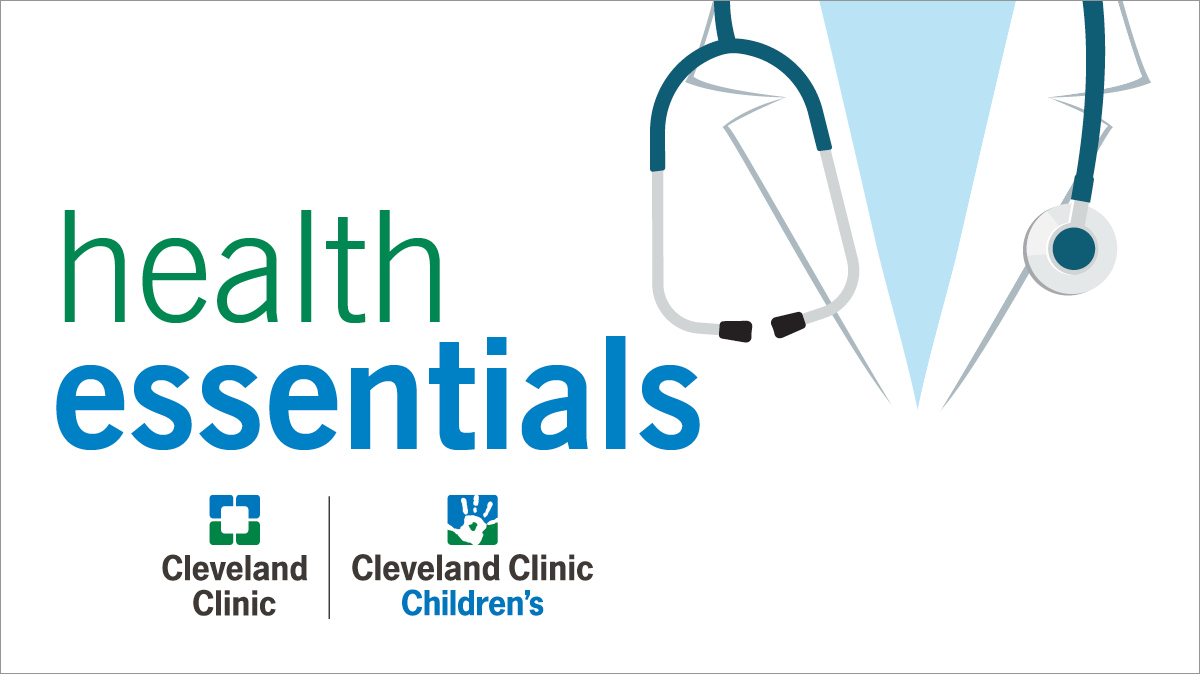 Coffee often does more than just jump-start your day, after all. It can also make you poop, a truth you've no doubt seen spelled out on an oh-so-clever mug. Listen in as Dr. Christine Lee explains the connection between coffee and pooping and how you can use it to your advantage.
Subscribe: Apple Podcasts | Google Podcasts | Spotify | Buzzsprout
Why Does Coffee Make You Poop? with Dr. Christine Lee
Podcast Transcript
John Horton:
Hey there, and welcome to another Health Essentials Podcast. I'm John Horton, your host. If you're listening to this episode while enjoying a cup of coffee, well, we're about to talk about what you might be ready to do by the time we say goodbye. Coffee often does more than just jumpstart your day after all. It can also make you poop, the truth you've no doubt seen spelled out in a meme or on the side of an oh so clever coffee mug. But have you ever wondered why that happens? We did, which is why we asked gastroenterologist Christine Lee to join us. Dr. Lee is one of the many experts at Cleveland Clinic who pop into our weekly podcast to help us learn more about our health and our bodies. So let's get started on today's topic, before that coffee fully kicks in.
Dr. Lee, thank you so much for joining us today. Always love talking with you.
Dr. Christine Lee:
Thanks for having me.
John Horton:
Well, I got to say, it seems like whenever we talk, I always feel bad because we always seem to end up talking about poop. It's part of your job, I guess.
Dr. Christine Lee:
It is part of my job. It's an important aspect of my job. A lot of people have reservations about talking on certain topics; however, it does affect their life a great deal. So it's nice to have a forum where we can kind of get the information out and let them know it is OK to talk about things that are troubling them or bothering them in some way.
John Horton:
And that is why we're here today and why we have the podcast. We love to talk about subjects that I guess involve everybody. So that kind of brings us to today's thing, which is drinking coffee and pooping. So why are these two things linked?
Dr. Christine Lee:
There's actually a good scientific reason why those two are linked. Coffee, as you know, has caffeine, and caffeine tends to stimulate our body system where it not only stimulates our concentration and our focus, but it also stimulates our muscle contractions and circulation and motility in our body. So, caffeine, acting as a stimulant, it does stimulate our motility, our gut functions, and, therefore, it does positively impact GI motility; hence, facilitating bowel movement.
John Horton:
Now is there anything else that that's in coffee? Because I thought I read that even decaf coffee can have the same effects, so you don't have to have just the high-octane stuff to kind of get that sensation.
Dr. Christine Lee:
Certainly. So, most coffee has components within the coffee, in particular called furan, it stimulates a hormone called gastrin to be released from the stomach lining, and that also stimulates motility. So in addition to caffeine, the gastrin release, that is stimulated by the coffee itself, and as you mentioned correctly, even decaf causes this gastro release. Now, they have done studies, the decaf has a dampened response, it's not as robust as the full caffeinated coffee, but nonetheless, it does stimulate gastrin release, and gastrin is a hormone that stimulates gut motility, adding to it the bowel movement or gastric function, or GI motility function.
John Horton:
And just for people who don't, we're talking about motility here. There are muscles that are all throughout your colon. Can you tell us what's happening there when we're talking about these kind of contractions and what's going on?
Dr. Christine Lee:
So you're absolutely right. The intestinal tract is a closed circuit from mouth to anus. It's kind of like a unique plumbing, if you will, with only two openings. Unlike the plumbing, instead of out of copper or metal of some sort, it's made out of muscles, and those muscles contract. So, the one part has to contract, the next part has to release, then, you have to contract and release. It's kind of like squeezing a tube of toothpaste.
John Horton:
That's a great way to describe it. So the muscles there just keep working and just keep pushing everything along until you get an exit.
Dr. Christine Lee:
Correct, because it's a very long circuit. It's not a short length. From mouth to anus, the length that it has to travel is quite long. The contractions have to be coordinated as well. As you could see, if both ends contract at the same time, you don't have a net movement forward. So they have to be in communication. It needs to be a coordinated effort where one contracts, one relaxes, and then one contracts, and then the second part relaxes. It's a coordinated movement, almost like watching a wave in the ocean come in. It's a coordinated effort.
John Horton:
So this just kind of involuntarily happens. How fast do you get that effect after you have some coffee?
Dr. Christine Lee:
So that varies widely from person to person. Not all plumbing, as you know, is the same size. So some patients' intestines may be wider and longer than others. So that kind of brings you back to physics 101. If you have a skinny, long straw and you're trying to suck that milkshake, thick milkshake, it's going to take a longer time than if you had a wide, short straw. Then, you can slurp up that thick milkshake rather quickly.
So a lot of different components play a role in the speed. So it will vary widely from patient to patient depending on the length, the diameter of the intestines, and the route, whether you're more of a straight intestine person versus some patients, whether it's due to surgeries that they have had or how they were born, altered anatomy, some patients tend to have more tortuous or redundant intestines and others being more straightforward.
John Horton:
How fast can that come in? I mean, I saw, I think in somewhere, it might be as little as four minutes from having coffee to where you feel the urge to go.
Dr. Christine Lee:
I get that asked quite often, and that really also depends on what you have stored and ready to go in your colon. So when you drink coffee, there is no way that the coffee reaches your colon in that short period of time. However, if your colon is loaded, ready to fire at any moment and all you needed is that one extra stimulation, then you can fire within minutes. Before you even finish that cup of coffee, you're in the bathroom seeing the results.
John Horton:
Just that little extra push.
Dr. Christine Lee:
That's exactly right. However, if your colon is pretty emptied out, meaning you had nothing stored and nothing ready to fire, and you drink that coffee, you're really not going to have much of an effect.
John Horton:
Does the effect diminish over time or if you just consume a lot of coffee? And I ask this that as somebody who goes through about a pot a day.
Dr. Christine Lee:
Yes. So like all things in life, if you and I went for a walk every day for two miles, at the end of the two miles, we might be a little fatigued and tired and sweaty. If we did it for a long time, we might not even bat an eye. We might have to do 10 miles before we break out a sweat. So there is some component of tolerance, but it's also the situation. How much stool you had ready to fire in your colon will have the biggest effect on how soon you have a result from a cup of coffee.
John Horton:
Does it matter if you put different things in your coffee? I always drink my coffee black. No sugar, no anything in it. If you put dairy in it, would that impact things or make you more likely to feel the urge to go?
Dr. Christine Lee:
Yes, absolutely. Most folks develop some degree of lactose intolerance, and obviously having creamer or dairy will add to that effect, as well as added sugars and fats and all of those can affect your intestinal tract and your colon transit time, depending on how much creamer you put in and how sensitive you are to the dairy or lactose.
John Horton:
Let me ask you this, too, because we had mentioned caffeine just a little bit ago, is it all caffeinated drinks or does coffee have something just kind of special to it that really does that?
Dr. Christine Lee:
Coffee has something special to it because one, it's the timing. Most people drink coffee in the morning, and in the morning is where most people have the most heightened gastrocolic reflex and it's most pronounced in the morning. So your intestinal tract is more sensitive, or prone to movement in the morning, and that's called gastrocolic reflex. So when you drink your cup of coffee in the morning, it just happens that it's potentiating that gastrocolic reflex.
Additionally, most coffee drinkers that I know don't really care for stale coffee. They like a hot, fresh pot of coffee, and it tends to be warm. And anything warm causes vasodilation, smooth muscle relaxation, it's kind of soothing so all the muscles relax and, therefore, decreases the resistance, increasing or facilitating the transit time.
John Horton:
Are there certain people, like if you have certain conditions, or just certain people in general that might be more prone to, I guess make a quicker trip to the restroom after a cup of coffee?
Dr. Christine Lee:
So some patients, whether it's genetic or through throughout their life, can get more sensitized to hormones or neurotransmitters, and so if you're more sensitive to medications or drugs, even caffeine, then you'll be more prone to have this kind of reaction or results occur from coffee. Some patients have decreased sensitivity to hormonal effects of gastrin or hormonal effects of gastrocolic reflex, and those patients may see lesser or no effect of coffee.
John Horton:
And if you're somebody who already is maybe a little sensitive down there, like you have irritable bowel syndrome or something like that, I take it you might even feel it a little bit more?
Dr. Christine Lee:
So, if you have irritable bowel syndrome, they tend to have more, or they theorize they have more, sensitivity to those influences, environmental influences, and, therefore, it would affect things like coffee or caffeine would affect those patients to a bigger amount.
John Horton:
When we were talking earlier you had mentioned that you get this question a lot in the office, people come in and they're kind of curious as to whether or not I guess, what they're thinking they feel is really what's happening. What do you tell them to try to put their mind at ease?
Dr. Christine Lee:
Well, so every patient, once they kind of realize what their reaction is, how big of a reaction or how soon of a reaction, it can be, planning ahead of time, meaning if you know that this happens, you can plan for it and use it to your advantage.
So in the morning, I always tell patients having a bowel movement or defecation is kind of like taking the trash out. You really do want to do it on a daily basis and you really want to do a good job. You want to get all of it out. So if you tend to have difficulty making that happen, you might want to take advantage of these characteristics or of the gastrocolic reflex being in the morning, the warm cup of coffee in the morning, and then whether you want to kind of potentiate that by having a bran cereal or oatmeal to just potentiate each other so you can get the job done at a higher quality and more regular consistency. You can always use that to your advantage.
John Horton:
Consistency is always a good thing. We've covered a lot here. Is there anything that you'd like to add?
Dr. Christine Lee:
Yeah, so the biggest thing is to kind of learn what your reaction is and really to use it to your advantage. It's not necessarily a bad thing. And as we get older, the quality of our bowel moments goes down because our metabolism slows down with age and, therefore, the motility slows down with age, and with aging, a lot of us start losing some muscle, called sarcopenia. In fact, literature shows starting at age 30s, we start losing 1 percent of our body mass per year, and, therefore, the quality of bowel movement decreases with age.
So it's not a matter of did you go to the bathroom? It's how well did you go to the bathroom? Some patients oftentimes see me because they had a bowel movement, but they have this pressure, sense of incomplete evacuation. So those are the folks that are trying to go, but they don't get everything out. And so those are the folks that could really take advantage of this reaction with a coffee, warm cup of coffee in the morning with bran cereal or oatmeal so that you can eliminate better. And if you leave less stool behind in your colon, you'll have less abdominal bloating, gas, cramping, discomfort or unexpected accidents, even.
John Horton:
Well, not that I needed another excuse to have coffee in the morning, but you sold me on it. So thank you so much for being here today and looking forward to having you back. Dr. Lee.
Dr. Christine Lee:
Thank you so much for the opportunity.
John Horton:
So now, you know why drinking that coffee often leads to a restroom run. Use that information wisely, especially if you've got a lengthy meeting or a long drive following that cup of Joe. Till next time. Be well.
Speaker 3:
Thank you for listening to Health Essentials, brought to you by Cleveland Clinic and Cleveland Clinic Children's. To make sure you never miss an episode, subscribe wherever you get your podcasts, or visit clevelandclinic.org/hepodcast. This podcast is for informational purposes only and is not intended to replace the advice of your own physician.
Health Essentials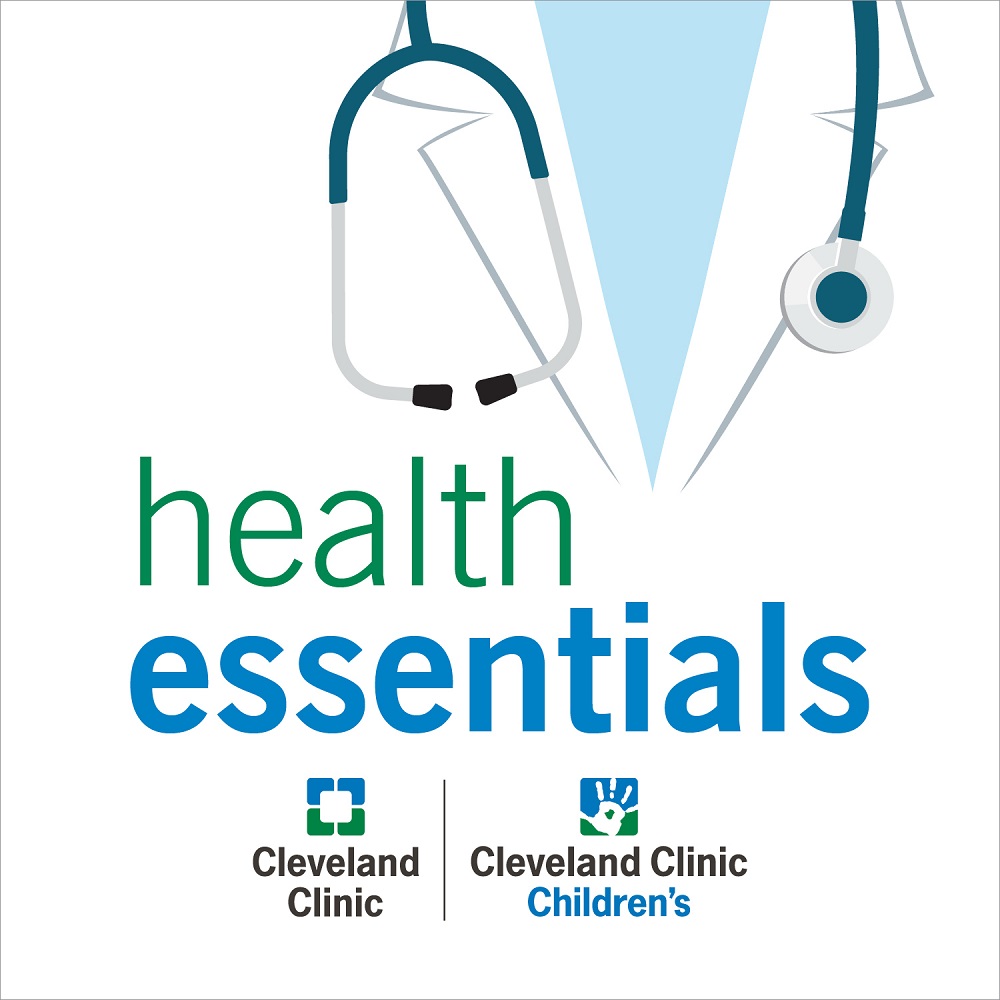 Tune in for practical health advice from Cleveland Clinic experts. What's really the healthiest diet for you? How can you safely recover after a heart attack? Can you boost your immune system?
Cleveland Clinic is a nonprofit, multispecialty academic medical center that's recognized in the U.S. and throughout the world for its expertise and care. Our experts offer trusted advice on health, wellness and nutrition for the whole family.
Our podcasts are for informational purposes only and should not be relied upon as medical advice. They are not designed to replace a physician's medical assessment and medical judgment. Always consult first with your physician about anything related to your personal health.
Subscribe: