Why Do We Get Kidney Stones? with Dr. Anna Zampini
February 24, 2021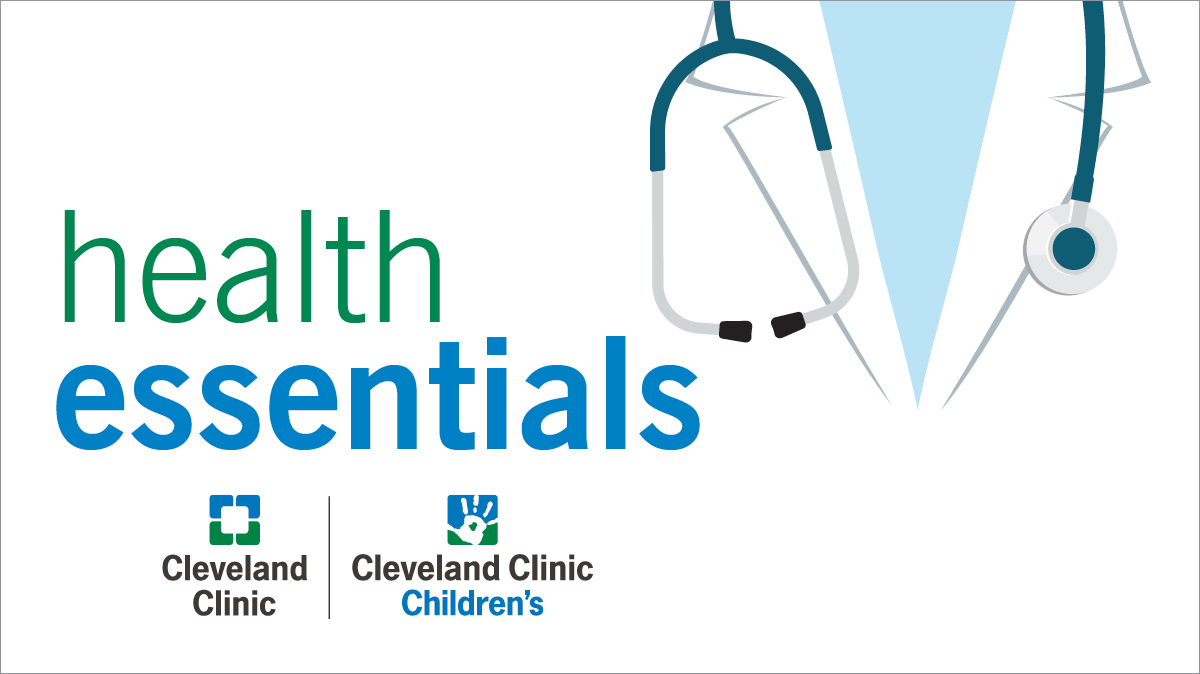 Kidney stones are becoming increasingly common in the U.S. – and if you've ever had one, you know how uncomfortable they can be. Is there anything you can do to avoid them? And how do you know kidney pain from other kinds of back and side pain? Urologist and surgeon Anna Zampini, MD, answers those questions and more.
Subscribe: Apple Podcasts | Google Podcasts | Spotify | SoundCloud | Blubrry | Stitcher
Why Do We Get Kidney Stones? with Dr. Anna Zampini
Podcast Transcript
Deanna Pogorelc:
Welcome to the Health Essentials podcast brought to you by Cleveland Clinic. I'm your host, Deanna Pogorelc and today we're going to be talking about the kidneys. Now you probably don't give a lot of thought to your kidneys but they do a lot of work to keep your body functioning properly. And if you've ever had a kidney stone you know that they can also cause a lot of pain when there's a problem. With us today is Dr. Anna Zampini and she's going to fill us in about everything we need to know about kidney stones and kidney pain. She was a urologist and a surgeon here at Cleveland Clinic. Welcome to the podcast Dr. Zampini. Thanks for being here.
Anna Zampini:
Thank you for having me today.
Deanna Pogorelc:
And a quick note to our listeners, please remember that this is for informational purposes only and is not intended to replace your own physician's advice. So Dr. Zampini, can you first help us understand a little bit of basics about the kidneys starting with where are they in our bodies?
Anna Zampini:
Sure. So we are all born with two kidneys and the kidneys are located deep in our abdomen towards our spine. We have one on either side. On the right side it's bordered by the liver and on the left side by the spleen. Both are encased in a layer of protective fat and they're all connected to a specific set of blood vessels that then go into our larger blood vessels, the aorta and the inferior vena cava. The kidney is also connected to the ureter which helps drain the kidney of urine and bring it to the bladder.
Deanna Pogorelc:
So why do we need our kidneys? What specifically do they do for us?
Anna Zampini:
So the kidneys are essential organs. Their job is to filter our blood and create urine. They do this by reabsorbing specific and vital nutrients while getting rid of our waste products from the blood and creating the urine. They do this by filtering almost 200 liters of blood per day and creating our urine that we excrete on a daily basis.
Deanna Pogorelc:
So how do we know that our kidneys are working well? Can we just assume that if we don't notice them, if we don't feel them, they must be doing a good job?
Anna Zampini:
No. Unfortunately while the kidney function is essential it's not always obvious when the kidneys are having problems or if you have kidney disease. Typically symptoms don't present until the kidneys are really having trouble or unless you have a symptomatic kidney stone. So one way we check for the health of the kidney is to actually do a blood test and measure specific components that are related to the kidneys ability to filter and create urine.
Deanna Pogorelc:
Are there things that we are doing in our everyday lives that might either be helping or hurting our kidneys?
Anna Zampini:
Oh, absolutely. So, the number one thing we can do to help our kidneys is to stay hydrated, to drink enough water. Beyond that, just having a normal, healthy diet, rich in vegetables, low in salts and low in animal proteins is very helpful in maintaining the kidneys function. There are some things that can be damaging to the kidney, sometimes these are specific medications and sometimes these either herbal supplements.
Deanna Pogorelc:
Are there certain supplements or just supplements in general or how should we navigate that?
Anna Zampini:
That's a really good question. There are so many supplements out in the market and it can be so confusing to try to figure out which ones could be good for you and which ones could be bad for you and there are also a lot of supplements that are specifically marketed towards kidney health or kidney stone prevention. All in all, most of those aren't going to be harmful but probably aren't going to be helpful either. So there's one that's called a Chinese herb or aristolochic acid and that one is 100% harmful to the kidney so that is one that I would try to avoid. Additionally, willow bark can be specifically harmful for the kidney as can high dose long-term use of licorice. But otherwise there's other supplements that are generally helpful but we have to be careful and weigh those benefits because sometimes healthy supplements can also increase our risk of kidney stones. Vitamin C is one such example.
Deanna Pogorelc:
Can you explain that a little bit more?
Anna Zampini:
Sure. So, vitamin C is actually converted by our liver into oxalate. So as a by-product of our vitamin C metabolism we form oxalate. And in cases where you're forming a calcium oxalate stone or are at risk of forming new calcium oxalate stones this supplemental vitamin C can actually increase our risk of forming an oxalate stone. So, it's not dietary vitamin C from fruits and vegetables, that will always be okay. So if you have an orange or a lemon those can actually be protective against forming kidney stones. So, it's never from too many oranges or too many apples that's causing your kidney stone but our supplemental or vitamin C pills can increase our risk. So I would not take more than 500 to 1,000 milligrams of vitamin C per day and I would focus instead if you can avoid the supplements, avoid the pills and eat good, healthy fruits and vegetables, actually naturally raise your vitamin C levels.
Deanna Pogorelc:
And then when it comes to diet are there any potential problems with something like salt or you mentioned animal proteins, how are those potentially harmful to the kidneys?
Anna Zampini:
Yeah. So even though we all love a little bit of salt in our diet, too much salt can be harmful for our kidneys. The reason is the excess of salt can actually strain our kidney's ability to filter and also interfere with our ability to maintain the right amount of fluid in our body at all times. So, if we have too much salt in our diet this may raise our blood pressure and affect how our kidneys can excrete other waste products. So it's better to keep the salt intake at a normal or low level in order to maintain the kidney's function. Salt is also directly related to kidney stone formation and we'll get into that a little bit later.
Deanna Pogorelc:
So what kind of problems can arise in the kidneys? What can go wrong and how do we know that something is wrong?
Anna Zampini:
The main problems that arise in the kidney come from a reduced blood flow to the kidney or a blockage of the urine draining from the kidney. So in either case this affects the kidney's ability to filter and can lead to dangerous situations with our blood and with our whole body and homeostasis.
Deanna Pogorelc:
Okay. Now I want to talk a little bit more specifically about kidney stones. What is a kidney stone and how does it form?
Anna Zampini:
Good question. So a kidney stone is really an accumulation of specific minerals or components that are normally filtered through the urine but that accumulate in the urine in the kidney and develop a stone.
Deanna Pogorelc:
And how long does that process take? Does it happen in a day or over the course of weeks or months or years?
Anna Zampini:
Well, it can happen in a variety of periods of time. We don't always know because we don't always know when it starts. We only know when we identify it. But it can take weeks, to months, to years, depending on the individual and the circumstances surrounding the kidney stone formation. And it also depends on the type of kidney stone. So there are multiple kinds of kidney stones, some are made out of calcium, some are made out of calcium and oxalate, some are made out of calcium and phosphate, some are made out of uric acid, and some are made out of even a combination of all of the above or even the byproducts of a urinary tract infection.
Deanna Pogorelc:
Okay. So what are some of the things that could be contributing to the formation of a kidney stone or that could put someone at particularly high risk for one?
Anna Zampini:
Really good question and this is a point of a lot of confusion. And the first thing I'll say is that kidney stone prevention and kidney stone formation while we want it to be general is actually a very personalized process and a personalized disease process. And I say that because like I mentioned there's so many different kinds of kidney stones and different individuals have different reasons for forming their kidney stones. That said, also going back to kidney health, there are specific things that are both helpful and towards our risk of kidney stones.
Being dehydrated or not having enough fluid intake is always a risk factor for kidney stones no matter what type you have or no matter who you are. So I always tell my patients that drinking fluid is a medication for people who form kidney stones, it is a medication for you.
Additionally, sometimes we focus on different components of the kidney stones such as the calcium or the oxalate and try to modify our diet. I'll get into that a little bit later but really that really has to be tailored both based on the individual and based on some specific testing. General things that we can do, and I mention this for kidney health, include reducing our salt intake and reducing our animal protein. Both of them, the salt and the animal protein, affect her kidney's ability to filter and also can lead to an increased excretion or release of several of the main components of kidney stones. So in some cases salt increases the amount of calcium that comes out in the urine and can increase our risk of kidney stones and animal protein can also affect how we form kidney stones.
To get into a little more detail I mentioned it's very personal and individual in terms of how we form kidney stones. There are other diseases that can also predispose us to forming kidney stones. This can be when we're overweight, if we have type two diabetes, if we have high blood pressure, or if we have a GI disease such as Crohn's disease, or irritable bowel disease, or have had bowel surgery in the past. All of this can affect our risk of kidney stones and again it's extremely personal why you form a stone and how it forms and how quickly it forms.
Deanna Pogorelc:
Is there any genetic component at all to kidney stones? If you have a parent or something who has been prone to them in the past is that passed down to you in any way?
Anna Zampini:
There can be a genetic component. So if you have a first degree relative that has kidney stones you will be at increased risk of kidney stones. That said, it's not 100% that you will form kidney stones. Just as if you have kidney stones it's not 100% that your children may have kidney stones but it does increase their risk. We don't fully understand it but we know that if one family member has skinny stones again there's an increased risk for another family member to have kidney stones. There are some diseases which are inherited, one is called a cystine stone. This is a very rare condition and very few individuals have it but if they do that is a genetic condition.
Deanna Pogorelc:
Okay. So how does somebody know that they have a kidney stone? Are you always going to know that it's there or does it only cause problems at a certain time?
Anna Zampini:
You may not always know that you have a kidney stone and this can be so confusing for patients. Because we often identify kidney stones on a workup or an analysis for some other issue. So, of course we all hear about kidney stone pain and that is the scenario where many people do get diagnosed with kidney stones but also we may find it on a workup when we have a CT scan and we just happen to find what we call incidental kidney stones. But kidney stones when they are painful typically are very painful although the symptoms can vary and it affects the kidneys and the drainage system from the kidney.
Deanna Pogorelc:
Okay. And can you describe what that pain might feel like? Because I know there are a lot of different things that can cause back pain or side pain so is there any way to differentiate it from other kinds of pain?
Anna Zampini:
Good question. I get this question a lot. So, a kidney stone will cause pain when it blocks the flow of urine from the kidney. Typically this is when the kidney stone either enters the ureter or is in the ureter and blocks the flow of urine. This is very similar to a dam blocking a river and creating a reservoir. That extra fluid creates swelling and pressure in the kidney that causes pain. The pain from a kidney stone is also called renal colic. The word colic meaning it comes and goes, comes and goes. So, kidney stone pain can be very severe, can be a 10 out of 10, but it will wax and wane, it will rise up and then come down. If you have a chronic back pain, or a spinal disease, or a muscle strain it's usually more constant and it will usually vary based on position or movement.
For example, if you have a back pain that is worse when you've been standing all day or if you've been sitting down or if you've been lying down and it's specific to a position it's probably not a kidney stone. If the pain is constant coming and going but severe and doesn't change with your position that's more likely to be a kidney stone. Some people also feel it as it moves. So a kidney stone pain may start in the back, and where the kidneys are again is high up on the back, and then move down the ureter and down towards the groin. That again is more specific of a kidney stone than in other issues such as a back pain. But kidney infections can also cause kidney pain, bladder infections can cause pain. And then sometimes we get tricked by something that's completely unrelated. So, a pain lower down in the abdomen it can be appendicitis or diverticulitis and sometimes it has very similar symptoms to a kidney stone. So, sometimes the only way we know is with an imaging test like a CT scan.
Deanna Pogorelc:
So regardless of whether we have pain or maybe we find out incidentally we have a kidney stone, are they inherently dangerous to our health? Are they doing anything inside that could be damaging to our bodies besides just causing pain?
Anna Zampini:
Well, kidney stones are not always dangerous but they always have the potential to cause problems. So, a very large kidney stone can affect the kidney's ability to filter and function and can also increase our risk of a severe urinary tract infection. Smaller stones can move from the kidney down into the ureter causing that blockage and that blockage can then affect the kidney function and cause pain. It can also occur with a urinary tract infection. Sometimes it can even cause scarring or damage to the ureter. But pain in and of itself isn't necessarily dangerous although it is extremely unpleasant. So if a kidney stone is in the kidney and it's not moving and it's not causing a blockage and it's not so large that it's affecting the function than it may not be immediately dangerous but we always have to think one step ahead and could this cause you a problem.
Deanna Pogorelc:
Okay. So in that case would someone need treatment or what would be the next step when they go to the doctor and find out that they have this kidney stone?
Anna Zampini:
Yeah. So while it's not necessarily an emergency if you have a kidney stone that's in the kidney and not causing pain I do recommend seeking timely medical attention and getting the advice of a urologist or someone in a specific field of kidney stones and endourology. The times in which it would be an emergency would be if you had fever or chills, are extremely nauseous and vomiting or unable to eat or drink anything, or had decreased urine output meaning that your kidneys aren't functioning, you're dehydrated, or having such severe pain that you really just can't function. That would definitely be a medical emergency and when you should go see a physician in the ER.
Deanna Pogorelc:
Okay. And then if the kidney stone has moved down and is causing that pain will you also likely have those other symptoms that you described?
Anna Zampini:
You will, absolutely. So if a kidney stone is moving and causing pain it may cause difficulty again with the filtration and that can also lead to other symptoms such as feeling really dehydrated, having electrolyte abnormalities, being nauseous, throwing up, all of that is associated with a kidney stone and kidney stone pain.
Deanna Pogorelc:
So how do we get rid of it? Is it going to pass on its own or does it need to be removed?
Anna Zampini:
Yeah, so some stones are able to pass and some are not. And we used to always make a point of saying that small stones should be able to pass and large stones won't be able to pass and in general that's fairly true. So, if a stone is greater than five millimeters in size it's less likely to pass spontaneously, meaning it's less likely to travel from the kidney all the way down to the ureter into the bladder and then out the world. But that said, everyone is different, every ureter is different in size, and there are many situations where we see a stone that's very small but really just can't pass.
So, the key to that is how do we know? So, we have to follow you and we have to follow the kidney stone. And that's why I recommend having a medical professional at least know that you're having these symptoms and that you're presenting for a kidney stone and having that diagnosis of a kidney stone. That way we can monitor, make sure that your symptoms stay controlled, make sure that you're healthy and not in any danger and also watch for that kidney stone to pass. Because if it's unable to pass then we have to consider a surgical intervention.
Deanna Pogorelc:
Is there anything that people can do at home to help it pass more quickly?
Anna Zampini:
There really isn't. So there's a lot of information on the internet about either drinking cranberry juice or a trampoline, none of that is particularly helpful for actually passing a kidney stone. Number one is to stay hydrated. Number two is to try to control your pain and that would be with Tylenol alternating with Advil. And then additionally, once you've seen a urologist or a medical professional they may prescribe a medication called tamsulosin or Flomax. That medication helps spread open the ureter and by spreading open the ureter just enough it may allow the stone to pass out on its own. So those are some of the things that we think about when we seek kidney stones and try to see if you can pass the stone on your own.
Deanna Pogorelc:
And is there a timeline for how long that might take generally?
Anna Zampini:
So, some people can pass the stone in one to two days, some people take weeks and some people never pass the stone. So it's so variable but usually we give it a couple of weeks to see if the stone has passed. I always like to check within a month because after a month if there's a persistent blockage this can affect the kidney's function. So that's my rough timeline. I give it about two to four weeks in order to see if it will pass.
Deanna Pogorelc:
Okay. And then if it does pass how will someone know? Will they see it or feel it great?
Anna Zampini:
Great. Yeah. In some cases you will actually see the stone although you'd have to be straining your urine which is also recommended. So an ER or a medical professional can actually give you a little urine strainer that you will be able to catch this down with. And it does look like a little brown or yellow rock. It looks like sometimes like a grain of sand or larger even, like a small rock. And that will be definitive that you passed the stone. If you don't see that sometimes you'll have a burning with urination and see a little bit of blood in the urine and at that point you may have been passing a stone. So usually it also is associated with resolution or complete cessation of any of that pain that you were having previously. Otherwise, the only other way to know is with imaging studies and so that could be a CT or an ultrasound looking to see whether or not that stone is still there.
Deanna Pogorelc:
Great. Okay. So let's say it doesn't pass and it's been a couple of weeks and you're working with a physician what happens next?
Anna Zampini:
Well, there are two ways in which we can definitively try to remove the kidney stone and in some cases we're unable to remove the kidney stone at that exact moment but can temporize the situation and relieve the blockage which is causing the pain and which is affecting the kidney with a short procedure. So starting with that one, if we're unable to get to the kidney stone we would place what's called a ureteral stent. The ureteral stent is a plastic tube that runs from the kidney down the ureter into the bladder. It is uncomfortable, about 80% of people do have symptoms associated with the stent. However, its job is to relieve the blockage. So it's basically like a doorstop keeping the door open so that the urine can flow around the stone. This keeps the kidney safe and relieves a large part of the pain from the blockage. This is also used in cases of urinary tract infections associated with the kidney stone or in cases of fever.
So if you don't have any of those and you have a kidney stone and it's not coming out on its own or it's in the kidney there are two definitive ways to actually remove the stone physically. One is called your ureteroscopy and this is when a small camera is inserted into the bladder, goes up the ureter to the kidney stone either in the ureter or in the kidney. We either laser and or basket the stone into smaller pieces and remove it one by one removing the stone in its entirety. Again, that's called ureteroscopy.
If you have a really large stone in the kidney or the ureter is very blocked and we're unable to get into the ureter from the lower point or from the bladder then we have to make a small incision into the back and go in through the kidney directly to get the kidney stone out. This is called a percutaneous nephrolithotomy or PCNL. It depends on what the stone situation is, it depends on the individual as to the stone size as to which method is preferred.
There's also something called shockwave lithotripsy or extracorporeal shockwave lithotripsy. This is a method by which sound waves are used to from the outside in break up the kidney stone and allow you to pass the stone fragments by yourself. So this is different in that we do not go and remove the stone, we just break it into smaller pieces which then you as the patient would have to pass on your own. It depends on the stone size and the stone composition and the stone location as to whether or not this is a good option. So not everyone's eligible for that and also some patients do like the idea of definitively removing the stone so you don't have that discomfort with passing the stone fragments.
Deanna Pogorelc:
You mentioned that kidney stones can be made of different things. Does it matter what they're made of? Does that in any way affect what will happen with that stone?
Anna Zampini:
It really does matter what they're made up of. So, different stones are composed of different elements and I mentioned that there's calcium, there's oxalate, there's phosphate, there's a mix of them. So calcium oxalate, calcium phosphate, there are uric acid stones, there's even infection stones and a very rare stone called a cystine stone. And it matters because whenever we ask, "Well, why did you form that kidney stone? Why did it form? Where did it come from?" That really comes down to the individual stone composition, the individual's disease characteristics and risk factors and then in some cases diet and medication. So there are certain medications and certain dietary factors linked to specific stone types. So there's really no one size fits all answer in terms of what we should eat or what we should drink or how can we prevent a kidney stone from happening again.
So, I mentioned oxalate as being one of the most common kind of kidney stone, most common kind of components of a kidney stone, but oxalate is in all our healthy foods in our diet. So if you name off blueberries, spinach, kale, tea, nuts, all those healthy things they all contain high levels of oxalate. And it would be awful to say, "Don't eat those foods if you don't have a calcium oxalate stone or if oxalate isn't the process that's actually driving the stone formation." So, I never like to give blanket recommendations for stone prevention because again it really is individual and personalized both the patient and the type of stone.
The way we figure out what is right for you is to actually do a test, it's called a 24 hour urine test. And a 24 urine test looks at all the components in your urine. And then we compare it to the type of stone that you have and we use that to then come up with a personalized plan that may involve changing your diet, or adding a supplement, or adding a medication event in order to prevent and treat your kidney stones.
There are also certain kinds of stones called a uric acid stone which is not as common and it's associated with some diseases such as type two diabetes or really high protein diets or in some rare cases gout and these stones are actually one of the few stones that can be dissolved. The other stones really cannot be dissolved such as a calcium oxalate stone. There's no supplement and there's no magic fluid that allow you to dissolve that stone. But a euric acid stone only forms in an acidic environment and so if we create an alkaline environment or a basic environment there's the potential to actually dissolve that stone, prevent them from forming and to spare you from surgery.
Deanna Pogorelc:
So from your experience, how often do you see folks pass the stone on their own versus having to have one of those procedures that you just talked about?
Anna Zampini:
Well, that's a really good question. I think in some ways I'm a little bit biased because I often see patients when they have not been able to pass a kidney stone or after they've formed a kidney stone and want to learn about stone prevention. So, I would say it's probably in my practice about 40% of the time an individual will pass the stone but then I'm also seeing patients with stones that are already in the kidney and not yet in the ureter and our job is to remove them so that they never have that pain or that discomfort associated with a kidney stone getting stuck.
Deanna Pogorelc:
Okay. So once you've had a kidney stone either it passes on its own or you've had it removed, is it possible to have another one? Is this something that can become a chronic problem or is it just one and done?
Anna Zampini:
Oh yes unfortunately after you've had one stone, you are at risk of forming another stone and this risk actually increases every year from that initial time of formation. So, the longer you go after that first kidney stone actually the more likely you are to potentially form another kidney stone. That said, there are situations where you may just form one, maybe it was a unique event in your life, maybe it was a specific medication that you were on or you were really dehydrated and in which case maybe you're lucky and you'll only form one stone. But we always have to be able on the look out for new stones and forming stones again.
Deanna Pogorelc:
Great. Okay. So as we wrap up here I just want to revisit someone who's having this pain they're wondering it could be a kidney stone when should they be seeing their doctor and what should their first step be?
Anna Zampini:
Yeah so I briefly mentioned but the other kinds of back pain that can be associated can be muscle pain, spinal disease, disc disease, a kidney infection, or bowel disease, or appendicitis. But really if you're having back pain or you think it could be a kidney stone I think it's always a good idea to seek a medical professional and get some advice or get an evaluation. Sometimes it's very hard to know and sometimes we can be tricked into thinking it's one thing when really it's another thing. So I think if you're having chronic or intermittent pain or new pain that's severe or new pain that's unusual or you're just having a pain and just not feeling yourself you should absolutely come and see a medical professional.
Deanna Pogorelc:
Great. And then to end us on a good note can you just remind us, I know we've talked a little bit about hydration and some other things but the things we should really be doing every day to make sure that we're taking care of our kidneys.
Anna Zampini:
Absolutely. So number one is drink water. We hear about this in so many contexts but really drinking water is the number one thing to do to prevent kidney stones and to keep your kidneys healthy. And what does that mean? That means about two liters a day if you're able to do so. So really two liters of fluid every day either water or clear liquids is important. I'd say that's number one.
Deanna Pogorelc:
Great. Well, thank you so much for being here today, that was really helpful and informative. And if you'd like to schedule an appointment with Cleveland Clinic's Glickman Urology and Kidney Institute visit clevelandclinic.org/kidney. To listen to more podcasts with our Cleveland Clinic experts, please visit clevelandclinic.org/hd podcasts or subscribe wherever you're listening now. And don't forget to follow us at Cleveland Clinic on Facebook, Twitter, and Instagram for more health tips, news and information. Thanks for tuning in.
Health Essentials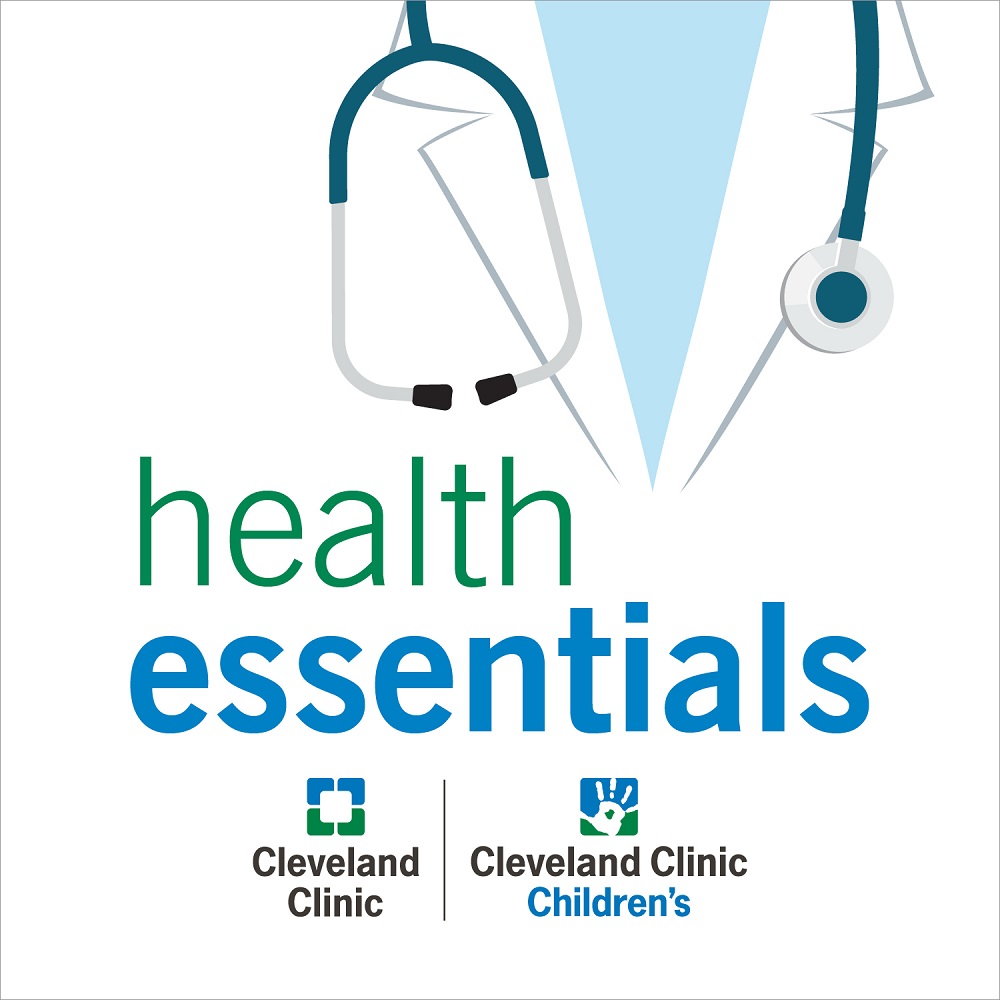 Tune in for practical health advice from Cleveland Clinic experts. What's really the healthiest diet for you? How can you safely recover after a heart attack? Can you boost your immune system?
Cleveland Clinic is a nonprofit, multispecialty academic medical center and is ranked as one of the nation's top hospitals by U.S. News & World Report. Our experts offer trusted advice on health, wellness and nutrition for the whole family.
Our podcasts are for informational purposes only and should not be relied upon as medical advice. They are not designed to replace a physician's medical assessment and medical judgment. Always consult first with your physician about anything related to your personal health.
Subscribe: