What to Know About Chest Pain in Children with Dr. Francine Erenberg
November 10, 2021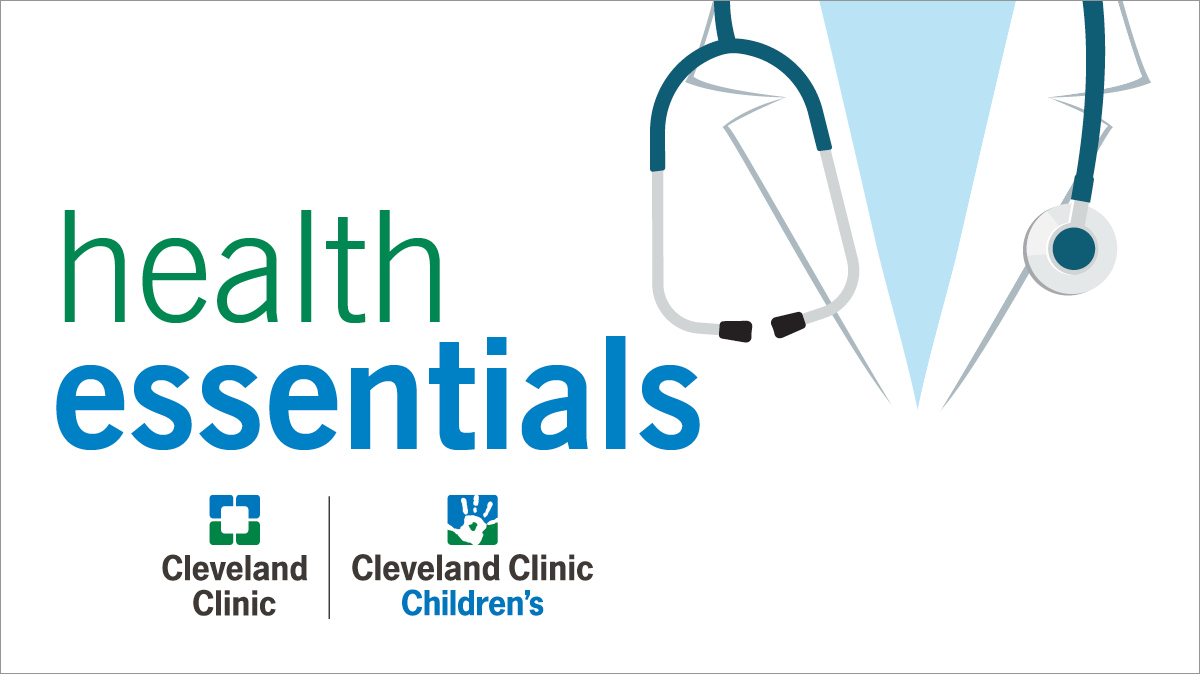 When your child tells you they have chest pain, this can sometimes signal problems with their heart. However, most discomfort felt by kids isn't caused by a serious condition. Pediatric cardiologist Francine Erenberg, MD, discusses the reasons your child might be feeling chest pain—and how to tell when it's time to worry.
Subscribe: Apple Podcasts | Google Podcasts | Spotify | SoundCloud | Blubrry | Stitcher
What to Know About Chest Pain in Children with Dr. Francine Erenberg
Podcast Transcript
Announcer:
There's so much health advice out there, lots of different voices and opinions, but who can you trust? Trust the experts. The world's brightest medical minds, our very own Cleveland Clinic experts. We ask them tough intimate health questions so you get the answers you need. This is the Health Essentials Podcast brought to you by Cleveland Clinic and Cleveland Clinic Children's. This podcast is for informational purposes only and is not intended to replace the advice of your own physician.
Annie Zaleski:
Hello, and thank you for joining us for this episode of the Health Essentials Podcast. I'm your host, Annie Zaleski and today we're talking to pediatric cardiologist, Dr. Francine Erenberg, Director of the Pediatric Cardiology Fellowship Program at the Cleveland Clinic Children's Hospital about chest pain in children.
When adults are feeling chest pain, it can be sign of a heart attack or another's serious cardiac event. Chest pain in children can also sometimes signal problems with the heart, although there are also other reasons for pain that aren't caused by a serious condition. Dr. Erenberg is here to explain why your child might be feeling chest pain and how to tell when it's time to worry. Dr. Erenberg, thank you so much for being here.
Dr. Francine Erenberg:
Thank you for having me.
Annie Zaleski:
So first off, give us an overview about how common chest pain is in children.
Dr. Francine Erenberg:
Chest pain's fairly common, actually more common than most people realize. And as you mentioned, there are some serious causes of chest pain although many causes are not serious.
Annie Zaleski:
What are some of the frequent or common causes that doctors tend to hear that why a child might have chest pain?
Dr. Francine Erenberg:
So some of the more common reasons are from irritation or inflammation of the other things in our chest, such as the ribs, the muscles, the joints. Those can typically become inflamed or irritated through some common that we do, such as exercise, exertion, new sports, weight lifting. Basically using muscles in a way that we haven't used them frequently or recently.
Annie Zaleski:
So why would muscle irritation or inflammation end up causing chest pain?
Dr. Francine Erenberg:
So that's really what irritation or inflammation is. It's a sort of prickly sensation or a sort of irritation and in the same way that your muscle hurts when you bruise it, this is a muscle that's been overused or increased in its use. And so it's got some irritation or some pain in it. And those muscles happen to be in their chest so it gives us chest pain. That doesn't mean it's pain from a serious issue, such as the heart or the lungs or something else.
Annie Zaleski:
That's good to know. Are there specific muscles that tend more pain than others or is it more of kind a broad thing?
Dr. Francine Erenberg:
I think it's a broad thing. What many people don't know is that the kind of chest cage where we know about our ribs, there's many, many muscles that are woven into those ribs. And so there's really a lot of muscles that are candidates to be just kind of pulled, inflamed, irritated through a lot of the things that we do every day, especially as an active child.
Annie Zaleski:
So muscle strain I believe is also a reason that can cause chest pain. Is that the same thing as irritation or inflammation?
Dr. Francine Erenberg:
I think we tend to think of strain as a slightly more advanced degree of irritation or inflammation. Irritation or inflammation may just come from using that muscle in a way that you haven't used it previously because suddenly you're throwing a ball repetitively or twisting in a certain way repetitively in a dance class or a gymnastics class. Whereas strain implies maybe overuse of that muscle. Both of them can probably cause pain however.
Annie Zaleski:
Excellent. Now, is what a child eats, could that potentially cause chest pain? Like if someone says maybe eats greasy pizza?
Dr. Francine Erenberg:
So it could though we all know about heartburn that comes from eating lots of spicy food, greasy food, or having a little bit of acid reflux, the acid coming back up into our esophagus, our food pipe. So when we think about chest pain in terms of what might cause it in the chest, one of the things certainly is the food pipe or the esophagus. And so if that's got some irritation or inflammation, then that may also cause some pain which is technically in the chest even though it's certainly not the heart.
Annie Zaleski:
Makes sense. Now you mentioned growth then. So if a child has really big or sudden growth spurt, could that potentially cause chest pain?
Dr. Francine Erenberg:
We think that it can although it's really not understood exactly how. But in the same way we tend to think that perhaps if the muscles are growing rapidly or some of the connections are growing rapidly, that maybe that causes some pain although nobody really understands exactly how or why.
Annie Zaleski:
That makes sense. So I've also heard the term Texidor's Twinge, like the children in chest pain. Is that something that's common? What is that?
Dr. Francine Erenberg:
Yeah, so Texidor's Twinge is the name given to a specific type of a chest pain that is actually not serious, but can often hurt a lot or feel kind of scary. And so it's a sort of sharp stabbing sensation that's very localized felt in just one place within the chest itself. And nobody really understands what causes it or why it happens. But it's a fairly reproducible kind of a thing that we hear from children and it's gotten this name Texidor's Twinge.
Annie Zaleski:
I think that's a good link into my next question then. What are in children, what are the major differences between serious chest pain and chest pain that's not as serious?
Dr. Francine Erenberg:
Yeah. So as we said, chest pain's actually pretty common and many, many children or teens will experience it at least one time in their life. The things that we usually worry about have a little bit to do with the characteristic of a chest pain. So pain that's very intense and sort of doesn't go away, especially when it happens during sports or exercise or maximal exertion might be concerning.
The other things that we worry about are if there's some other concerning signs or symptoms that happen along with the pain. And so in a nutshell, it's often a child that in addition to having the pain just doesn't look well. And that could be either that he or she is pale. If they faint along with the pain. If they have a significant cough or shortness of breath. If their heart is racing or if it's in the setting of maybe fever or some other illness.
Annie Zaleski:
So some of those symptoms of chest pain you mentioned are also with adults in terms of when they have chest pain as well. So do the symptoms of chest, do they tend to look differently in children than they do in adults besides the ones that are in common?
Dr. Francine Erenberg:
In fact, they might. Some of those additional symptoms or situations that an adult might have like looking pale or having a racing heart, may be similar to what we find in a child. Most chest pain in adults, especially the worrisome type is from the heart and it's from the coronary arteries not delivering enough blood to the heart, such as happens in a heart attack or a blocked coronary artery. That tends to have a classic type of presentation that many people are aware of where there's an intense chest pain, as well as some pain radiating down to the arm. Because that's not the reason for chest pain in most children that we don't usually see that type of symptom.
Annie Zaleski:
That makes a lot of sense. That makes a lot of sense. So are there serious medical conditions that can cause chest pain in children?
Dr. Francine Erenberg:
Yeah. So there certainly are. And those we tend to think about coming from the things that are within our chest. So we already talked about kind of the muscles and ribs and bones, and except for things related to trauma with those. So obviously if someone had a broken bone or some trauma to the chest, then that might be a kind of dangerous form of chest pain that happens from the muscles or the bones. Other things that obviously are in our chest, your heart or our lungs. And so we worry about a few much more rare situations or problems that happen with the heart or lungs that might be a serious cause of chest pain.
So there's a form of inflammation of the heart that we call myocarditis, which is a rare cause. There's something called pericarditis, which is an inflammation of the sac that the heart sits in where some extra fluid can build up around the heart. That's also a serious form. There are very rare cardiomyopathies, which are heart muscle problems where the heart is weak or enlarged. Those can also present with chest pain in children.
And then there are some lung problems as well. People can have what's called a pneumothorax, which is where spontaneously one of the lungs collapses. There can be a blood clot in the lung called a pulmonary embolus or sometimes a very severe asthma attack. And all of those could be lung reasons for chest pain as well.
Annie Zaleski:
Wow. I guess if I can ask the question, can kids have a heart attack from any of those conditions that you mentioned?
Dr. Francine Erenberg:
So it depends exactly what we mean. Heart attack is a word that many people use that can mean a few different things. The classic heart attack is usually a blocked coronary artery as we get in adults as they age particularly. That tends not to happen in children because it's a process that takes years and years to happen. So even children who may be destined for that to happen generally just don't have it in the first 10 or 20 years of their life.
There are very rare conditions where a child is born with an abnormality of the coronary artery, which is a birth defect. These are really very rare things though that happen in sort of one in 100,000 children or people. And so it is possible to present with something like a heart attack, although most problems that children have even if they are a heart problem are not technically a heart attack.
Annie Zaleski:
That's good to know because I think that's something that parents might be very, very worried about sometimes if their child is having chest pain. So when kids are doing a fall sports activity or playing outside, what should parents watch for in relation to children's chest pain and when should they be concerned?
Dr. Francine Erenberg:
Yeah. So I think there are many reasons for chest pain that can happen even during sports, but that's really one of those less concerning types of chest pain. So obviously when we exercise especially once sports first start up, if a child's wasn't as active in the early fall or the summer then they may start using some of these new muscle groups in their chest or their arms which they didn't use all of the prior season. And then just get a little bit of that muscle irritation or inflammation or even kind of a pulled or strained muscle.
The things that would worry us are some of the things that we talked about earlier. Pain that's extremely intense that the child just really looks as if this is the kind of worst pain in the world for them. Pain that's associated with them fainting, having very severe shortness of breath, a cough that they can't get rid of or really a heart racing. Those might be some symptoms that would suggest that some more medical care should be sought.
Annie Zaleski:
So when a kid is playing sports, are there any other reasons beside exercise or exertion that a kid can have chest pain?
Dr. Francine Erenberg:
So some of these situations can occur even without sports or activities, some of these worrisome things. With regard to the heart, we tend to think that a lot of the problems that occur with the heart or the chest pain reasons that occur from a heart-related problem occur because the heart is not able to supply the amount of blood that's needed for the body to continue. And so that's what happens in adults if they have a blocked coronary artery, then their heart's not getting enough blood supply.
If a child had a birth defect of the heart that was associated with some blockage of enough blood getting to the heart or a weakened or enlarged heart where the heart, again, was not able to supply as much blood as was needed those situations tend to kind of come out when we ask the most of our heart, which is during so or exercise or exertion.
But there can be other situations that could occur even without exertion where there might be a serious problem. But again, children would tend to actually look pretty bad during those situations perhaps pale or very, very uncomfortable, or have some breathing problems. And those again might be tip offs that this was a more serious issue and a call to the doctor or visit to the emergency room.
Annie Zaleski:
That's good to know then that if that there'll be other signs rather than just chest pain that they're kind of giving you a sign that something's wrong. That's helpful for parents I imagine too. So let's talk about what to do if your child does say they have chest pain then. So how do you know what's serious and what's not?
Dr. Francine Erenberg:
So I think a lot of it depends on some of the things that we've referred to, including how intense the pain is when it occurs and what other things might be happening with it. So pain that's relatively mild and you can distract a child from or lasts for really just kind of seconds to minutes is probably not a big cause for concern, and can be monitored at home to see what the pattern is and whether it reoccurs.
On the other hand, chest pain that's very intense where a child who usually doesn't complain just continues to complain. They don't look comfortable. They don't want to do any of the things that they usually do. They can't be distracted and it doesn't stop and/or it's associated with some of those things that we talked about, such as difficulty breathing, dizziness or fainting, looking pale or very uncomfortable. Those might be the worry signs that it's time to look into this a little bit more.
Annie Zaleski:
It sounds like I would guess that the worrisome signs are the ones that you know you should immediately go to the ER. Is that pretty safe to say?
Dr. Francine Erenberg:
I think that it is. And particularly, obviously any child who really doesn't look like him or herself who looks pale, who's having trouble breathing. That would be a time to call for medical help or to go to the emergency room. If a parent is unsure, they can always call their physician to ask for additional guidance.
Annie Zaleski:
You know, if you're calling then, what are some helpful things that parents should kind of prep in advance or signs they should share when they're maybe talking to with the doctor or pediatrician?
Dr. Francine Erenberg:
Yeah. So what the doctor or the medical provider is going to want to know is some of these things that might help guide us as to whether this is one of these more benign or non-serious forms of chest pain, or if it actually might come from the heart or the lungs. And so some of the things that the parent or the child if he or she is older can provide is give us a little sense of the characteristic of the pain sort of how does it feel like? Where exactly does it hurt? How long has it been going on for? And then what was the context?
Was it something that happened when they started on the couch or they were playing sports? Did it stop when they stopped? As well as some information about if there's anything that kind of aggravates this, brings it on, makes it worse. Is there anything that the parent or the child is able to do to get it to stop? Those are all things that'll actually help the medical professional to do a little bit of assessment and figure out at this really seems like an urgent situation or could wait to be reassessed.
Annie Zaleski:
So what are some common treatments for chest pain?
Dr. Francine Erenberg:
So I think it all boils down to what we think is going on. Those that are caused by perhaps some muscle irritation, inflammation often they really don't need any kind of treatments and the child could be reassured, particularly the episodes are short lasting and tend to go away on their own. If there's really some muscle inflammation, such as when people press on the test and it continues to hurt suggesting that there's really an irritated or inflamed muscle in there, then sometimes we would recommend relief with a medication like Ibuprofen or Aleve, nonsteroidal anti-inflammatory medicines, or sometimes with Acetaminophen or Tylenol.
If the pain is more serious and we think that there may be a significant underlying medical problem, then probably it's something that people should not treat at home. And we should get a little bit more information by a visit to the doctor or the emergency room.
Annie Zaleski:
Are there any treatments that parents should stay away from if their child is saying that they have chest pain?
Dr. Francine Erenberg:
So children rarely need nitroglycerin, which adults often use for their chest pain to help with the blood flow in the coronary arteries. And occasionally we do see children who are given their parent or grandparent's nitroglycerin or other prescription medicines that are used for chest pain in adults. That's probably not a good or safe thing to do. And parents should really day away from treating with prescription or other medications that belong to somebody else.
In general, as long as those over-the-counter medicines that we discussed are not wrong for their child because of any other issues, they're usually safe to give or are fine to see if they help. Often just some reassurance if it's feeling that this is not a serious medical condition will help a child as well. I think the biggest thing just to remember is that we would not want to treat what might be a serious cause of chest pain with any of those treatments at home, but would rather figure out if this is really a more serious situation.
Annie Zaleski:
That's a good rule of thumb. Yeah, that's really good to know. Well, I wanted to ask a question as well. Myocarditis is this very serious medical condition with a chest pain symptom. How common is this and what is that?
Dr. Francine Erenberg:
So myocarditis actually a relatively rare finding. It's something that happens in just one or two per 100,000 people, but it is something that can be serious and would be a reason to seek medical attention, or to help us figure out as a reason for chest pain. So myocarditis is actually an inflammation or an irritation of the heart muscle itself. So we discussed that muscles can become inflamed or irritated and this is a situation where it's actually the heart muscle itself that becomes inflamed.
Usually it's in response to a virus or some type of illness that the child may have had a week, two or three weeks before. Although it sometimes can happen related to other things, such as some medications or reasons that we don't even know. Myocarditis is serious because when the heart is inflamed, it can actually weaken or cause abnormal heart rhythm problems. And so that's probably a reason that a child should be in the hospital.
Annie Zaleski:
Oh, wow. Okay. Good to know. Dr. Erenberg, thank you so much for being here today. This has been a really illuminating conversation and I think a lot of parents I think will take a lot of solace in what you've had to say.
Dr. Francine Erenberg:
Well, great. Thank you for having me.
Annie Zaleski:
If your child says they're having chest pain, it's never wrong to reach out to a healthcare professional if you're worried. A pediatrician or a pediatric cardiologist can help get to the bottom of what's going on. If you'd like to make an appointment with a pediatric cardiologist at Cleveland Clinic Children's, visit www.clevelandclinicchildrens.org/heart.
Announcer:
Thank you for listening to Health Essentials brought to you by Cleveland Clinic and Cleveland Clinic Children's. To make sure you never miss an episode, subscribe wherever you get your podcasts or visit clevelandclinic.org/hepodcast. You can also follow us on Facebook, Twitter, and Instagram for the latest health tips, news and information.
Health Essentials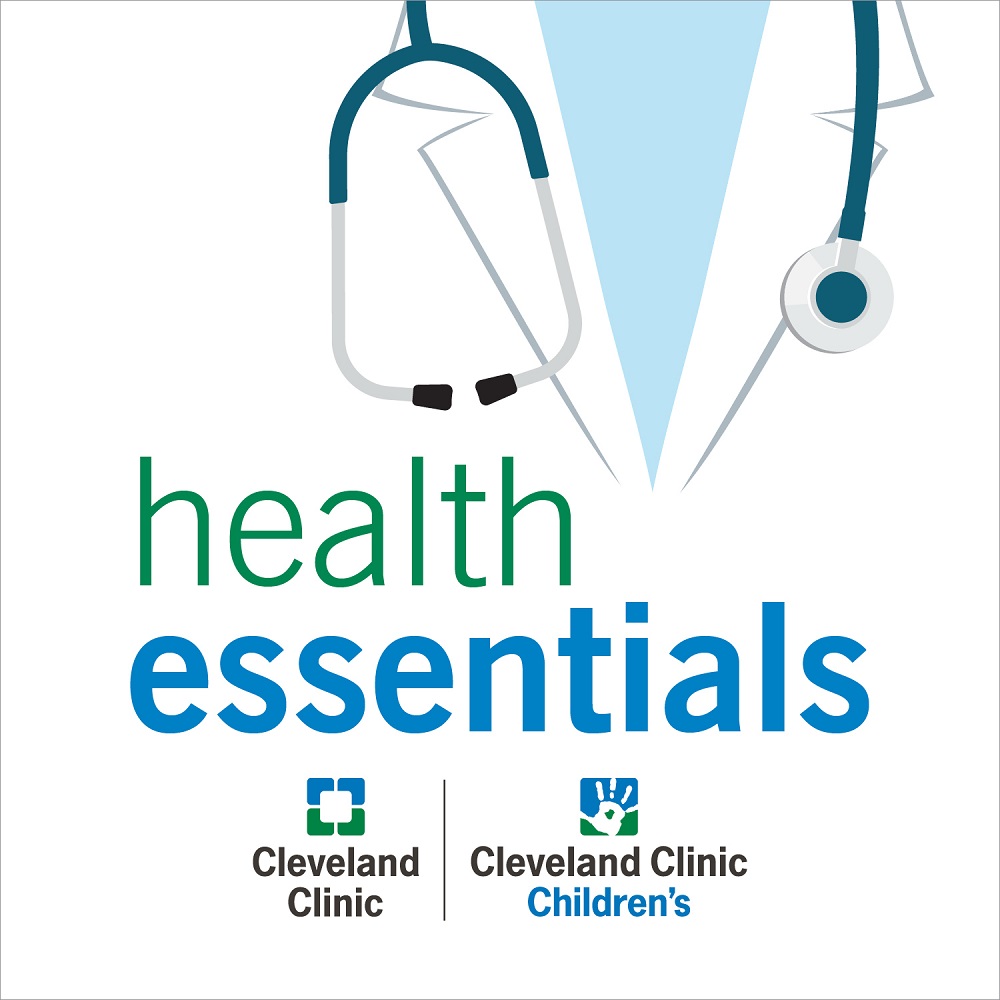 Tune in for practical health advice from Cleveland Clinic experts. What's really the healthiest diet for you? How can you safely recover after a heart attack? Can you boost your immune system?
Cleveland Clinic is a nonprofit, multispecialty academic medical center and is ranked as one of the nation's top hospitals by U.S. News & World Report. Our experts offer trusted advice on health, wellness and nutrition for the whole family.
Our podcasts are for informational purposes only and should not be relied upon as medical advice. They are not designed to replace a physician's medical assessment and medical judgment. Always consult first with your physician about anything related to your personal health.
Subscribe: