Reestablishing Routines When Parenting During a Pandemic With Dr. Kate Eshleman
December 8, 2021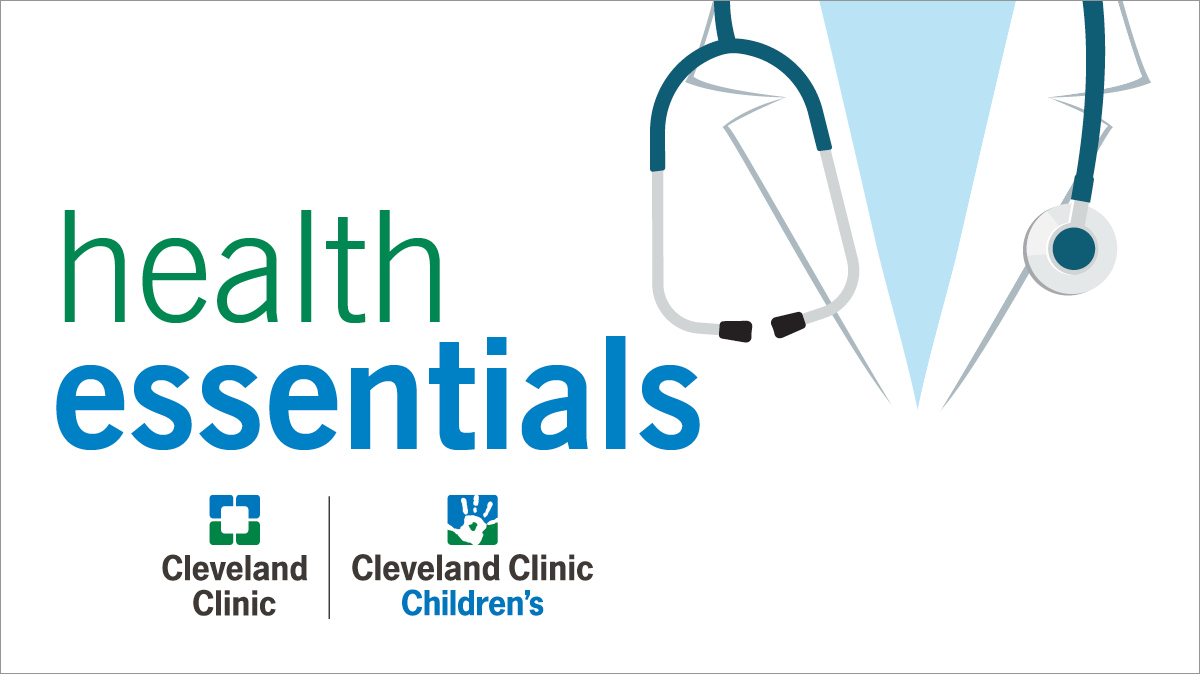 Reestablishing Routines When Parenting During a Pandemic With Dr. Kate Eshleman
Podcast Transcript
Intro:
There's so much health advice out there, lots of different voices and opinions but who can you trust? Trust the experts, the world's brightest medical minds, our very own Cleveland Clinic experts.
We ask them tough intimate health questions so you get the answers you need. This is the Health Essentials podcast, brought to you by Cleveland Clinic and Cleveland Clinic Children's. This podcast is for informational purposes only and is not intended to replace the advice of your own physician.
Molly Shroades:
Hi, and thanks for joining us for this episode of Health Essentials podcast. My name is Molly Shroades and I'll be your host today.
Parenting can be hard. It can be difficult to establish routines and stick to them, even on the best of days. But during the pandemic many of our best routines and parenting practices went right out the window. Today we're joined by child psychologist, Dr. Kate Eshleman to talk about how to re-establish routines within our families.
Thank you so much for joining us.
Dr. Kate Eshleman:
Thank you for having me.
Molly Shroades:
Now starting off, can you just tell us a little bit about what types of patients you see and what brings them through your door?
Dr. Kate Eshleman:
Sure. I primarily see children, adolescents, young adults and their families that have a chronic or acute medical condition. So they could come for lots of reasons, adjusting to new diagnosis or coping with illness, those types of things.
Molly Shroades:
Awesome. Let's dive right into this topic by talking a little bit about how parenting has changed during the pandemic. What kinds of things have you seen? What kinds of shifts?
Dr. Kate Eshleman:
Sure. I think, as you mentioned, people are having a really hard time creating and maintaining routine. I think at this point we are far into this and people are getting fatigued and it's just hard to stick to some of these things that we've outlined, the expectations that we've set up and planned to follow through with. It's hard to do day after day.
Molly Shroades:
How do we talk to our kids about situations where we're asking them to follow certain rules and routines but others might not?
Dr. Kate Eshleman:
I think this is always present in parenting. We all have different styles and rules and expectations but certainly in this context, especially as we're hopefully moving through it and there aren't as many broader rules. So kids are going to see this and they're going to ask questions. And I think, depending on the age of the child, it's important to talk to them about what your expectation is and why that is. Why you're asking them to do that, either to keep them safe, to talk about the things you think may happen if we don't follow these rules and expectations.
Again, it's important to know the child because we want it to be a balance of giving them information and not creating undue worry or stress , kind of balancing that to help them understand your rules and to follow those rules while not make them over worried about those rules.
Molly Shroades:
Absolutely. Now during the pandemic I think a lot of people were faced with a new family dynamic. Everyone was home all the time. You were trying to work and also teach and parent all at once. Can you talk to us a little bit about what happens when a family dynamic shifts like that?
Dr. Kate Eshleman:
Sure. I think any time there's a change there's an adjustment and I think the hard part about the pandemic is that in general it was sudden. It wasn't planned, which makes it difficult to do. It wasn't within our control and things kept changing so repeatedly. Again, any time there's a change there's an adjustment but these were things that were generally perceived to be negative, at least up front.
So as we're changing and adjusting to this new routine and figuring out what those interactions look like, how do we manage those? How do we interact with each other? How do we control our own emotions and manage those emotions in such an unknown and stressful situation? All of those things impact our interactions and in our day to day life.
Molly Shroades:
Yeah, absolutely. It's been a stressful time for sure for many people. Now to get through this big shift a lot of people had to relax the rules. It was a survival instinct I think for many people. Things like screen time and bedtimes weren't regulated the way they had been in the past. How have parents worked to get these routines back or have those relaxed routines hung on?
Dr. Kate Eshleman:
I think it's different for everybody and I think it's definitely a struggle because I think now we're adjusting to living in a new normal where we're back to life and back to activities and that sort of thing but those can abruptly change at any time. If a child tests positive in school or you have to quarantine. So these things that we've set up are adjusting.
I think what's really helpful is to maintain expectations, even if those expectations look a little bit different than before. For example, if a family previously had a screen time rule about an hour a day or two hours a day maybe that time has increased but it's still an expectation that it's three hours a day, not as much as you want, right. So maintaining some expectations, even if they look a little bit different.
Molly Shroades:
Yeah, screen time's always a tough one, right, because you might think, "Oh, man they're super happy watching Baby Shark for several hours. I will just put Baby Shark on."
Dr. Kate Eshleman:
Right. The other thing is that screen time really allowed, especially when we were really on shutdown, it allowed people to stay connected. Some of the older kids, maybe not the younger kids. But they played with friends and they socialized through video games. In a way it was maintaining that socialization. And now, even though they're back to school or back to activities, they're still accustomed to that and enjoy it and want it.
Molly Shroades:
Absolutely. Now stepping back for a second, can we talk a little bit about the importance of routines, particularly bed time and meal time routines?
Dr. Kate Eshleman:
Absolutely. Almost everyone functions best with structure and routine. So again, even if those are modified it's important to have them. This is really helpful for children as well as adults but it makes the day predictable. They know what to expect and they know what ... then in the morning we're going to wake up and eat breakfast and sit down together or whatever that routine looks like in your house. But they know what to expect and especially in a time of such uncertainty, as during the pandemic, some of that predictability is very important and helps us all cope better.
Molly Shroades:
Right. Absolutely. Now being in the house all day can mean snacking and eating out of boredom. How do we start getting the structure back when it comes to having more defined meal times and nutritious eating too?
Dr. Kate Eshleman:
Sure. I think a lot of times, as hard as this is, and we always recognize that these concepts are simple but not easy. So really the way to do it is just to do it. I mean, the only way out is through and so you just have to start doing it. I think that some helpful tips may be sitting down on a Sunday and planning for meals. Having mostly nutritious snacks in the house. So if somebody's wandering to the kitchen and grabbing something they only have healthy options. Or if you're going to have some of those less healthy options in the house, which is fine, that we put those away or they're not as easily accessible, either for ourselves or for the kids.
Molly Shroades:
Now do you recommend roping kids in on this planning process? Is that a helpful way to get them engaged?
Dr. Kate Eshleman:
I think it depends on the child. If you have a child that's a picky eater or will only accept or tolerate certain foods and that can be within normal limit. Lots of kids are like that. Maybe asking them if you're going to go grocery shopping, are there things they'd like to have, certain things they'd want to have for dinner, that sort of thing. Looking up recipes together, taking them shopping, those can all be very helpful activities.
I think the thing to be careful with is if you're going to give them a choice, if there's something you'd like to have for dinner on Wednesday, you have to be ready to do what they say, right. So maybe, depending on the child, giving forced choices. "Would you prefer tacos or soup?" That sort of thing because anything we offer, for the most part, we have to be ready to follow through with.
Molly Shroades:
Got you. So giving them an A or B option?
Dr. Kate Eshleman:
Correct. Yeah. Or at least setting those guidelines before. That yes, you can choose what we have but I have to be able to make it after work or it has to cost less than ... we're not having surf and turf for dinner on Wednesday.
Molly Shroades:
Awesome. That feels a bit like a dangerous game, but yes. Wonderful. Now for school age children there's been so much change. They're in school, out of school, virtual learning, back in person. How do we help them through all of this?
Dr. Kate Eshleman:
I think we try and talk with them about what we expect but in that conversation acknowledging, "You're going to be back in school this year, however, there might be times that you have to transition home." So talking with them about what we expect while leaving room, especially in this situation, for some things to change.
So to try and promote that flexibility away from those expectations. They're away from the routine. So talking with them, telling them what you think is going to happen, providing them opportunity to ask any questions or express any concerns and be able to talk through it, really opening those lines of communication.
Molly Shroades:
What might you expect to see as kids adjust back? What kinds of challenges could you expect?
Dr. Kate Eshleman:
Yeah. We could see a lot of different changes in behaviors. So, especially I think for younger kids, seeing changes in things like separation in the morning. After a child's been home or with a caregiver for a long time some of those goodbyes might be a little bit harder. You might see changes in sleep. I think I've mentioned before that a lot of routines were off and so transitioning back to an earlier bedtime or if kids were having slumber parties together in each other's rooms, now sleeping alone.
And just some of those changes and stressors that we're seeing impact kids in different ways. You might see changes in toileting habits. For a child who at home could go to bathroom any time they wanted and now in a structured setting in school they have to wait for a certain time. You could see some changes in toileting habits or accidents, those sorts of things.
I think for older kids, again that sleep piece is very different. They slept in in the morning and then they ate later or whenever they want. If they're missing breakfast because they have to get out the door and then they're hungrier later in the day. Also, with older kids you could see some kind of just changes in mood and attitude.
There was a lot of flexibility and freedom when everyone was on lockdown and now there's a lot more imposed structure and demands around school and that sort of thing. Some kids just don't love that and you might see that through their attitude and their behavior.
Molly Shroades:
I imagine another part of this that we're going to want to be really having open lines of communication with our children about is social interactions. There's been a lot of isolation. I know some children might have anxiety about being in large groups again. Can you talk to us a little bit about that?
Dr. Kate Eshleman:
Sure. I think when we look back on how last year and a half evolved there was a lot of emphasis on staying apart and staying away, and six feet, and no large crowds and that sort of thing. If you had the news on things were pretty scary. So it is a shift, I think, for adults and for children to move from that mindset to reintegrating back into some more typical activities but doing so safely.
So I think what we want to do is provide a limited amount of reassurance. Talking with the kids if they have concerns, that, "We would not put you in this situation if we didn't think you were going to be safe." And talking through some of the protections in place, "Remember everybody's wearing a mask", having a plan in place if they're not wearing a mask. You can walk away. Making sure that you wash hands, that sort of thing. Giving them the information about the protections that are in place.
We want to talk through that but I said a limited amount of reassurance because we don't want to over focus on it. If a child is worried about it and we continue to talk about it we allow their mind to stay on their worries. So we want to give that limited reassurance and then move on to the next thing with distraction. Talk about what they do want for dinner tonight or are they planning any activities for Halloween, that sort of thing.
Molly Shroades:
What are a few ways you can start that conversation as a parent with a child who's acting anxious but maybe hasn't vocalized it yet?
Dr. Kate Eshleman:
Sure. I think that a great way to start is asking, "What's on your mind?". I think modeling that labeling of emotions. "You look like you're feeling a little nervous or scared. Is there something you're thinking about? Anything you'd like to talk to me about?" That's helpful, especially for younger kids because they have to learn to identify and label those emotions. I think modeling that starts that conversation.
I think it's also really important to talk about or consider that when there's something so big like a pandemic going on, naturally we think whatever they're thinking or feeling must be related to this. Whereas, also kids are living normal lives. They still have to think about relationships and potentially sports and school work and that sort of thing. So we don't want to misinterpret their thoughts or feelings to be related to something that it's not and we don't know that unless we ask.
Molly Shroades:
Now we've all been very much together for a while now. Everyone's been right on top of each other in a lot of situations, everything blending together. For parents, when should you step in to your child's life if they're dealing with something?
Dr. Kate Eshleman:
Like many things I think this is a little bit of a fine line. So there is some value to having conflict as children and adults. When that arises in childhood it allows kids the opportunity to be assertive, work through problem solving and try and help navigate those situations.
However, we don't want it to rise to the level of bullying, whether that's physical or emotional. If you see that your child is very distressed, certainly if there's a physical safety issue you should always intervene. But if it's more the verbal or emotional unkindness, talking to your child, "What was said, how did that make you feel?" Maybe asking the child how he or she thinks you should respond also. But I think if it's creating a lot of distress then it probably is worth addressing.
Molly Shroades:
Absolutely. Now one thing I often wonder about is children that were very, very young going into this, that might not remember before, how have they interacted with this change in socialization?
Dr. Kate Eshleman:
I think for children that are that young, for the most part they have very little control over their environment and they don't know the difference anyway. So if we have a very young child that's starting pre-school for the first time whether that's related to the pandemic or otherwise, they don't know the difference. So as adults making sure, again, that we're treating this as naturally as we can to make that transition as natural as it can be.
Molly Shroades:
Wonderful. Now, back to the adults, for the many people out there that are working from home still or making the shift to maybe permanently work from home, what are some ways that they can cope with this new world, this new reality of having children at home sometimes and working full time?
Dr. Kate Eshleman:
Yeah, I think we recognize the ideal circumstances and then we recognize that it's very rarely ideal. But ideally, we would set that structure and that routine, depending on the person because everyone is a little bit different. But if you typically start your day with getting up, working out, taking a shower, getting dressed, the things that you would do before you go into the office, ideally we want to do that if you're going to work from home as well.
Setting that structure and that routine, that you only go and eat lunch during the time that you would eat lunch anyway. You're not wandering through the kitchen and snacking. So really trying to set your structure and your routine as it would have been for you before, assuming that before was a successful routine.
Then I think trying to find some time to get out of the house, whether it's to go for a walk, to go for a drive, whatever it may be. But being at home in the same environment all day can be very difficult for people and I think ultimately it feels like you never have any time to yourself. The dishes are always ready to be put away. The laundry is always needing to be washed. So finding a way to separate, even if it's just for a few minutes, to step out of that environment and to change it up a little bit.
Molly Shroades:
That's really great advice. Now one thing I was wondering too, do you have any other words of wisdom that you typically would say to someone if they come in and they're looking really frazzled and describing that kind of situation?
Dr. Kate Eshleman:
Yeah. I think the goal is really to be kind to yourself. There is a lot of emphasis on self-care, which is very important and it's difficult to do. So being kind to yourself and recognizing that you have these goals that you'd like to achieve and you do as much as you can today but it doesn't always have to be today, this time. The laundry will still be there. Working out is a good goal, or getting some energy out or some physical activity but today might not be the day.
I think it's also really important to think, it's not an all or nothing thing so maybe you'd like to go for a five mile run but it doesn't have to be a five mile run. It could be a five minute run. So just do a little bit of something. Maybe you don't have to do all of the laundry tonight but if you just throw in a load of wash and remember to change it to the dryer. That's a success.
Molly Shroades:
Finding those little wins, huh?
Dr. Kate Eshleman:
Mm-hmm (affirmative).
Molly Shroades:
Awesome. So just as we wrap up here, anxiety and long term stress have been ever present during this time. How can parents help their children cope with this long term stress?
Dr. Kate Eshleman:
Sure. I think again trying to talk with them, assess how they're doing. Asking if they have questions or concerns. I think and we know this, parents taking care of themselves. If you're particularly stressed, I mean and most of us are little ... we have less patience when we feel stress.
So if we are stressed that's going to impact the way that we interact with our children and probably create more stress. And so trying our best to take care of ourselves. Those self-care activities that are helpful for us, going for a walk, talking with a friend, that sort of thing, those can be helpful for the kids too. So in spite of these busy schedules or social restrictions trying to promote your children's coping is very helpful also.
Molly Shroades:
Wonderful, thank you so much for joining us today and sharing your insights Dr. Eshelman.
Dr. Kate Eshleman:
You're welcome. Thank you for having me.
Molly Shroades:
To learn more, please visit clevelandclinicchildren's.org/behavioralhealth.
Outro:
Thank you for listening to Health Essentials, brought to you by Cleveland Clinic and Cleveland Clinic Children's. To make sure you never miss an episode subscribe wherever you get your podcasts or visit clevelandclinic.org/hepodcast. You can also follow us on Facebook, Twitter and Instagram for the latest health tips, news and information.
Health Essentials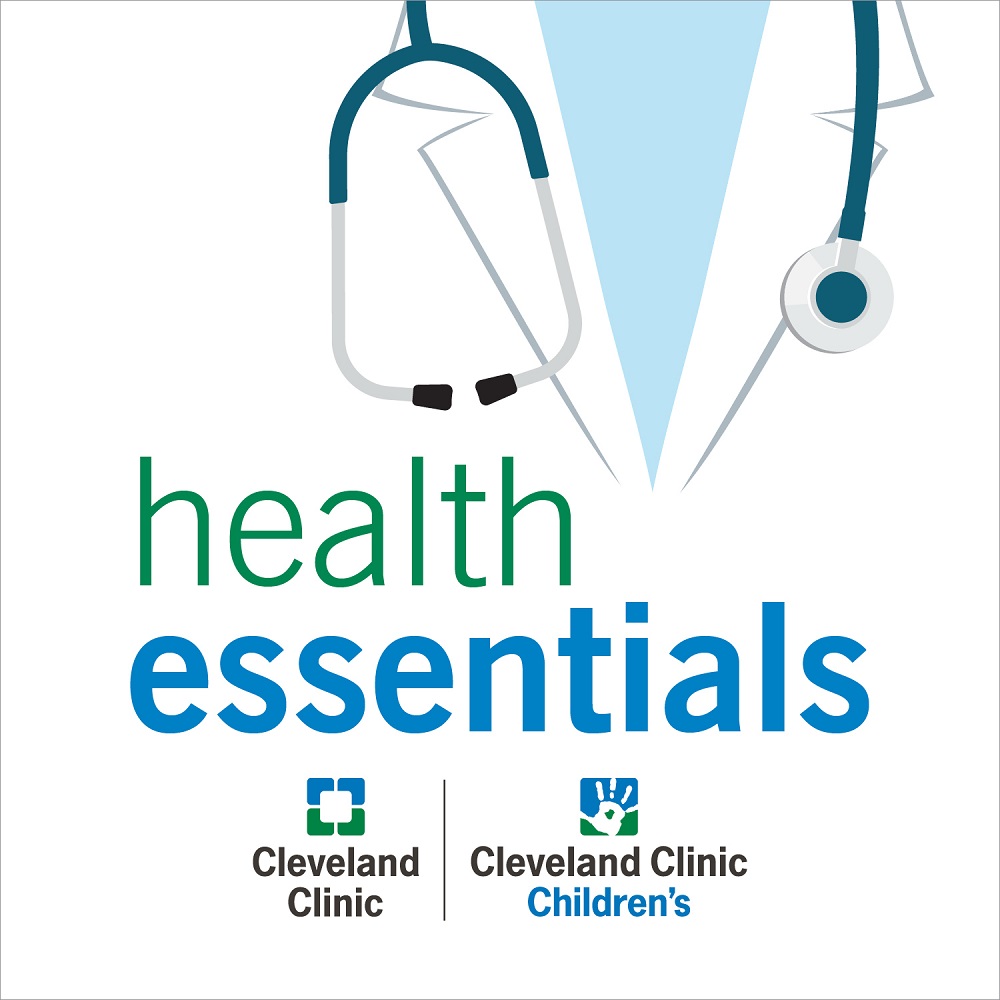 Tune in for practical health advice from Cleveland Clinic experts. What's really the healthiest diet for you? How can you safely recover after a heart attack? Can you boost your immune system?
Cleveland Clinic is a nonprofit, multispecialty academic medical center and is ranked as one of the nation's top hospitals by U.S. News & World Report. Our experts offer trusted advice on health, wellness and nutrition for the whole family.
Our podcasts are for informational purposes only and should not be relied upon as medical advice. They are not designed to replace a physician's medical assessment and medical judgment. Always consult first with your physician about anything related to your personal health.
Subscribe: