Pelvic Health Rehab: What You Should Know With Dr. Melissa Dubrow
October 20, 2021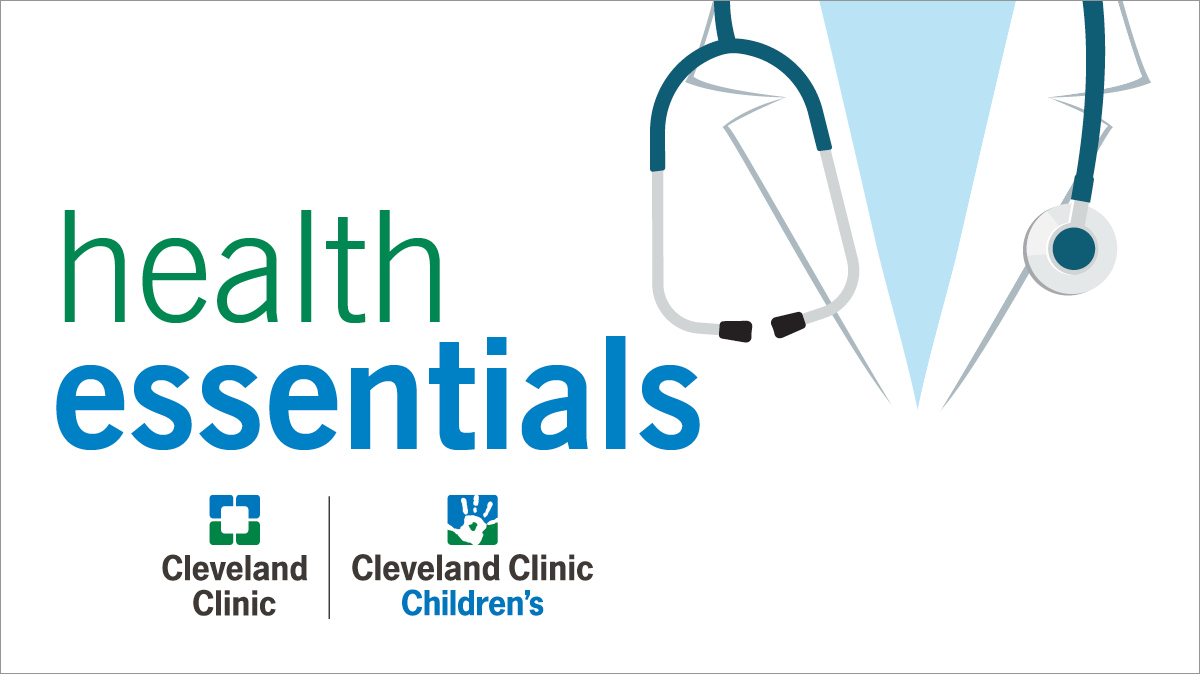 The pelvic floor is a group of stabilizing and supportive muscles found at the base of your pelvis. When these muscles become weak or tight, health issues can follow. Physical therapist Melissa Dubrow, DPT, shares the importance of maintaining pelvic health, including the causes and signs of pelvic floor disorders, and what pelvic health rehab entails.
Subscribe: Apple Podcasts | Google Podcasts | Spotify | SoundCloud | Blubrry | Stitcher
Pelvic Health Rehab: What You Should Know With Dr. Melissa Dubrow
Podcast Transcript
Introduction:
There's so much health advice out there, lots of different voices and opinions. But who can you trust? Trust the experts, the world's brightest medical minds, our very own Cleveland Clinic experts. We ask them tough, intimate health quest so you get the answers you need. This is the Health Essentials podcast brought to you by Cleveland Clinic and Cleveland Clinic Children's. This podcast is for informational purposes only and is not intended to replace the advice of your own physician.
Annie Zaleski:
Hello and thank you for joining us for this episode of the Health Essentials podcast. I'm your host, Annie Zaleski and today we're talking to physical therapist, Melissa Dubrow, DPT, at Cleveland Clinic Florida about pelvic health rehab. The pelvic floor is a group of muscles found at the base of your pelvis which itself is located at the bottom of your torso. These muscles help give you stability, but also ensure that the bladder, uterus and rectum are supported and stay in place within the body. At times however, the pelvic floor can become weak or tight which can cause a variety of health issues. Dr. Dubrow is here to explain common causes and signs of pelvic floor disorders and what pelvic health rehab entails. Dr. Dubrow, thank you for joining us today.
Dr. Melissa Dubrow:
Thank you for having me.
Annie Zaleski:
First off, tell us what is the pelvic floor and kind of where is it in the body and what sorts of muscles are wrapped in with it?
Dr. Melissa Dubrow:
So you've actually did a perfect job of explaining this. As you stated in the introduction, the pelvic floor is a group of muscles that form a [inaudible 00:01:44] structure and help with elevating the pelvic floor, help with defecation, and it's located as a hammock at the bottom of your body in the bottom of the torso located around the pelvic area.
Annie Zaleski:
So what are some of the major functions of the pelvic floor then in terms of, I mean, obviously have a stability and helping with defecation, what are some other things?
Dr. Melissa Dubrow:
So with the pelvic floor you have five major functions, and when you think of the major functions, you want to think of five S's. You want to think of support of the abdominal pelvic organs, you want to think of stability of the pelvis, sphincter control, sex and sump pump. Sump pump is basically just that the pelvic floor acts as a pump for the lymphatic and blood flow systems to flow toward the heart and prevent any pelvic congestion.
Annie Zaleski:
It stands to reason then that the pelvic area, including the pelvic floor, would sometimes develop issues and they could be pretty serious. So from what kinds of things do doctors usually recommend patients see a physical therapist?
Dr. Melissa Dubrow:
So the most common diagnoses that I see are things such as weak pelvic floor, a tight pelvic floor with increased tension, prolapse, pelvic dysfunction, urine, or fecal incontinence. Those kinds of things I see predominantly.
Annie Zaleski:
Those words, I think prolapse and dysfunction, you hear those so often in connection with pelvic health. What do those terms kind of mean? When a doctor or a physical therapist says that, what are they sort of referring to?
Dr. Melissa Dubrow:
So prolapse is more of it's a dropping or a descending of pelvic organs. So such as the uterus, the vagina, the rectum, the bladder, all of these organs can drop down into the vagina or the rectum. Most people will complain of a discomfort or a bulging feeling, or even a dropping feeling down into the pelvic area. Then as far as pelvic dysfunction, you will see difficulty with coordinating contraction and relaxation, difficulty defecating appropriately or urinating appropriately. The patient may also experience pain with intimacy, difficulty with penetration, difficulty with a speculum exam, difficulty with any kind of internal procedures, as well as difficulty with erectile dysfunction.
Annie Zaleski:
So who is affected by these kind of pelvic floor disorders then, and is it all ages or is there a group that's more prone to having these disorders?
Dr. Melissa Dubrow:
So yes, anyone can have pelvic floor disorders. Anyone with a pelvic floor can have pelvic disorders. So it doesn't matter if you have internal or external genitalia or even internal and external genitalia, you could have pelvic disorders. Children from any age can have it up to older agents. Of course, advanced age is a little more prone to disorders, especially individuals with female body parts that are peri and postmenopausal may experience changes within the vulvar and vaginal tissues due to estrogen changes. You may also see this within the trans community. You may find changes due to estrogen changes and changes within their medications.
Annie Zaleski:
So you mentioned sort of pain and then among other things and kind of a feeling of something dropping. So what are some other signs and symptoms of pelvic floor disorders that people might want to be aware of?
Dr. Melissa Dubrow:
So frequency of bowel and bladder. You should be urinating approximately six to eight times within a 24 hour period and then you could defecate three to three times a day to three times a week within a week. Incontinence of urine, you don't want to have incontinence if you're laughing, sneezing, jumping or running, or even lifting a heavy object. You don't want to have these issues. I hear many postpartum people speaking of, "Oh, I laugh or I pee a little when I laugh." These should not be acceptable urinations. You should be able to hold everything.
Annie Zaleski:
So hormonal changes and then also being postpartum obviously are some reasons why people might develop pelvic floor disorders. So what are some other common causes then?
Dr. Melissa Dubrow:
Trauma. Trauma is a big on whether it be surgical or a car accident or falling off of a horse. Trauma can be a definite issue as well as being overweight. We've mentioned advanced age, overuse of the pelvic floor musculature, weak musculature. Now in the times of COVID, we've seen a lot more people who have been bedridden and need to build up the pelvic floor again after not being as mobile for a prolonged period of time.
Annie Zaleski:
So who are the people who can benefit most from pelvic health rehab then?
Dr. Melissa Dubrow:
So anyone with incontinence, a weak pelvic floor, prolapse, anyone with a tight pelvic floor that may have pain in the low back or pelvic region, someone after cancer treatments who may develop vaginal stenosis, anyone after a surgery that may develop a weakness or even a tightness from the surgery or adhesions after the surgery.
Annie Zaleski:
So at what point then should someone seek treatment? What is sort of the point where you're like, okay, something is not working here or something is wrong. When would someone need that pelvic health rehab?
Dr. Melissa Dubrow:
So as soon as possible. We find so many people just kind of dismiss these issues of, "Oh, I just pee a little bit," or, "It's just a little bit of pain. It'll go away eventually." It's actually easier to treat when it's earlier on. You do want to try to get treatment as quickly as possible. Anytime we have such as shoulder pain, we go to the doctor and say, "Hey doctor, what can you do for me?" You need to be able to do this with your pelvic floor. You need to be able to feel free to talk to your doctor, give them information, so that you can get treatment as quickly as possible for any condition that you may have or pain.
Annie Zaleski:
So would you talk to your primary care doctor then? Is that the best person to talk to about pelvic health issues?
Dr. Melissa Dubrow:
So, yes, they're typically the segue, the introduction to any health issues that you may have. You definitely want to talk to your primary care physician. They may need to direct you to a gynecologist or a urologist, or a urogynecologist, an obstetrician when needed, a gastroenterologist may even need to be assisted in cases of gastrointestinal issues. All of these people will definitely be helpful within pelvic health.
Annie Zaleski:
So how can you rehab the pelvic floor then? I mean, in light of this because it does seem like different and issues, you might have different doctors and different people involved then. So how can you kind of rehab this?
Dr. Melissa Dubrow:
So by going to a pelvic floor physical therapist, they will of course look at the body, examine the body, assess it for strength, flexibility, mobility. They'll even do a posture assessment, make sure that there's nothing within the posture that is affecting the pelvic floor. Then they'll assess which exercises are required, which manual therapy techniques, or biofeedback techniques, relaxation techniques are required to help and assist within this therapy program. Then they'll give you a home exercise program or what we call a home exercise program to perform at home on a daily basis or as stated by the therapist and performed in conjunction with therapy. Each week when you go back to therapy, the therapist will progress the treatment.
Annie Zaleski:
So describe some kind of specific tools or exercises or techniques kind of used to help strengthen the pelvic floor, maybe some common ones that people might encounter.
Dr. Melissa Dubrow:
So exercises are definitely common for the pelvic floor. The most common one known as kegels. These help to strengthen a weak pelvic floor. There's even a term called reverse kegel within that helps to lengthen the pelvic floor. So you can strengthen as well as lengthen the pelvic floor. In both cases, we use this to help coordinate the pelvic floor. A lot of times what we find within the pelvic floor is that yes it needs to be strengthened, but it also just needs the coordination and mobility to perform the full movement.
When we have a weak bicep, a weak arm muscle, we may not be able to do the full lifting of a dumbbell so we have to strengthen it, but we also have to be able to lengthen it and allow it to get to the full extension. So in doing that, it's pretty similar to the pelvic floor. You're getting full contraction and full relaxation and coordinating those two movements. There may also be some external exercises such as clamshells, pelvic tilts, bridges to help improve the pelvis as a whole and help with all of the strengthening techniques or strengthening around the pelvis.
Annie Zaleski:
It sounds like that the kind of the treatment plan is very specialized then, that they work to find something that's going to hit exactly where the person is having trouble to basically help strengthen it then.
Dr. Melissa Dubrow:
Exactly. It's no one treatment. Like I said, it can be a strengthening treatment or it could be a lengthening treatment or relaxation treatment. Based on the individual needs, someone who has pelvic pain, for instance, may not be able to handle a strengthening treatment. It may be a little bit too much and it may increase the pain so they may need more of a relaxation or lengthening treatment.
Annie Zaleski:
Cool. So how long would you see a doctor for kind of any of these conditions then, or does it sort of depend on the severity of what you're dealing with?
Dr. Melissa Dubrow:
So it does depend on the severity, but the typical timeframe would be one to two times a week for approximately six to eight weeks. It can be shorter or longer depending on the problem and the duration of how long you've had this problem.
Annie Zaleski:
So what you've kind of gone through this pelvic health rehab then, do you need to keep doing exercises to kind of maintain your health, or is it sort of you go through this regimen and then it's like, all right, we're good, I'm fixed.
Dr. Melissa Dubrow:
So your problem may be resolved, but you still have to continue the exercises. You still have to continue the motions and the techniques and activities. Muscles need regular motion and activity. The old term of if you don't use it, you lose, is also predominant within the pelvic health community. You need to use it. You need to strengthen it. You need to keep it moving.
Annie Zaleski:
So is there a point where someone should consider surgical techniques to help, or they might require intervention that's a little bit more than potentially what they've been doing already?
Dr. Melissa Dubrow:
Yes, definitely. If an individual is not progressing with their current plan of care, then they will definitely want to speak to their doctor and make sure that a surgical solution is the right choice for them.
Annie Zaleski:
What are some kind of common surgical solutions that people might see or that are typically done?
Dr. Melissa Dubrow:
It's so vast. I mean, there could be mesh for prolapse, a sling that's created by using pelvic floor musculature to help keep organs placed appropriately in the body. There's prostatectomies performed when needed. There are so many different surgeries that can be done within the pelvic area.
Annie Zaleski:
So it's very similar to the rehab then that there's a whole array of things that can be done. So it just depends on what you're sort of dealing with.
Dr. Melissa Dubrow:
Exactly.
Annie Zaleski:
So pelvic health rehab programs often include specialized care for transgender men and women. So are there special health considerations doctors need to take into account in these programs?
Dr. Melissa Dubrow:
So, yes, definitely. Just like any major surgery, these patients may develop some pain or some weakness within the pelvic floor and surrounding musculature. Whether it's trauma and or surgery, this can cause muscles to have some weaken a little bit more, or also tighten up and prevent movement because of the trauma that was just caused to them. So we definitely need to see where this muscular dysfunction or weakness or increased tension is to get the pelvic musculature to function correctly and provide the response and decrease pain.
Annie Zaleski:
Excellent. So are there any other final thoughts or information you want to share with listeners?
Dr. Melissa Dubrow:
So, yes. According to the National Institutes of Health, approximately a quarter of individuals with female anatomy and about 4% of men within the U.S. have pelvic dysfunction. I know these seem like small numbers, but I truly believe that they're smaller numbers than what is truly out there. I think this is a subject that people just don't talk about and I feel that we really should start talking about it. This is not something that needs to kind of be hidden in the closet or put somewhere that we don't talk about. This should be something that we're very open with and speak with our healthcare providers and get the treatment as quickly as needed for all of these problems. What may just be perceived as back pain may be actually a pelvic health issue, and we need to be more open and speak about these things so that we can get the treatment that we needed.
Annie Zaleski:
So when in doubt, if something doesn't feel right, trust your instincts and talk to your doctor.
Dr. Melissa Dubrow:
Definitely. Definitely.
Annie Zaleski:
Dr. Dubrow, thank you. You've been so great to talk to today and thank you for being here and sharing all your insights with us.
Dr. Melissa Dubrow:
Thank you. Thank you. It's wonderful being here.
Annie Zaleski:
To find out more about pelvic floor rehabilitation at Cleveland Clinic, please visit ClevelandClinic.org/pelvicfloorrehab.
Outro:
Thank you for listening to Health Essentials brought to you by Cleveland Clinic and Cleveland Clinic Children's. To make sure you never miss an episode, subscribe wherever you get your podcasts or visit ClevelandClinic.org/hepodcast. You can also follow us on Facebook, Twitter, and Instagram for the latest health tips, news and information.
Health Essentials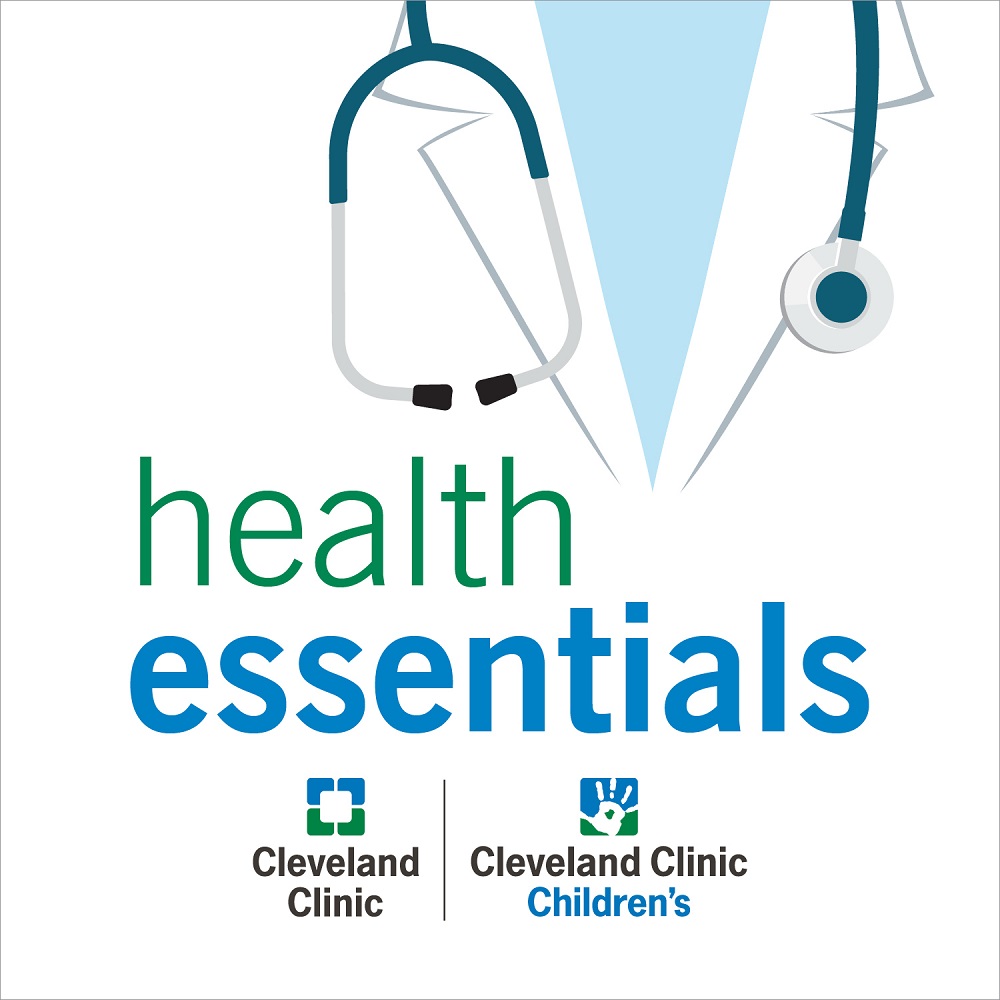 Tune in for practical health advice from Cleveland Clinic experts. What's really the healthiest diet for you? How can you safely recover after a heart attack? Can you boost your immune system?
Cleveland Clinic is a nonprofit, multispecialty academic medical center and is ranked as one of the nation's top hospitals by U.S. News & World Report. Our experts offer trusted advice on health, wellness and nutrition for the whole family.
Our podcasts are for informational purposes only and should not be relied upon as medical advice. They are not designed to replace a physician's medical assessment and medical judgment. Always consult first with your physician about anything related to your personal health.
Subscribe: