How Photo Editing and Filters Can Harm Your Body Image with Dr. Patrick Byrne
February 17, 2021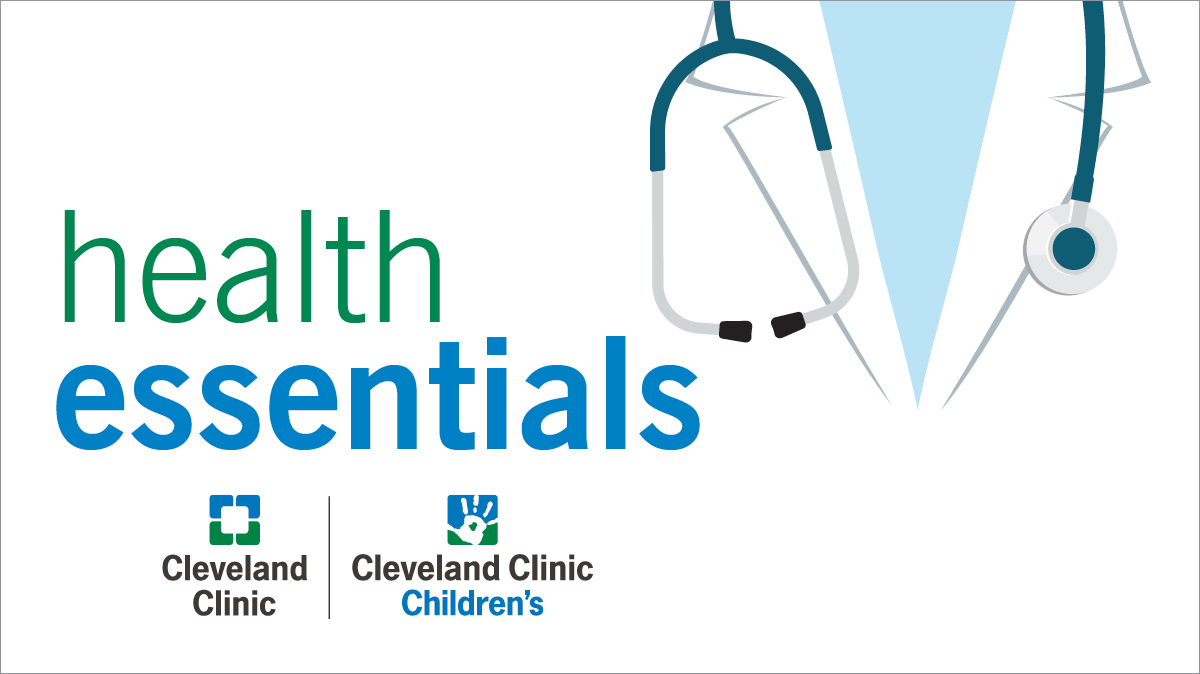 It's normal to feel self-conscious about a picture of yourself from time to time, but what happens when that self-judgment goes too far? Facial plastic and reconstructive surgeon Patrick Byrne, MD, discusses how photo editing can affect your self-image. He examines how selfies and filters have created a culture of body dysmorphic disorder – ranging from depression and anxiety to seeking cosmetic surgery.
Subscribe: Apple Podcasts | Google Podcasts | Spotify | SoundCloud | Blubrry | Stitcher
How Photo Editing and Filters Can Harm Your Body Image with Dr. Patrick Byrne
Podcast Transcript
Cassandra Holloway:
Hi. Thanks for joining us. You're listening to the Health Essentials Podcast brought to you by Cleveland Clinic. My name is Cassandra Holloway and I'll be your host for this episode. Today we're broadcasting virtually as we are practicing social distancing guidelines during the coronavirus pandemic. We're joined virtually by Dr. Patrick Byrne. Dr. Byrne, thanks for taking the time to speak with us and welcome to the podcast.
Dr. Patrick Byrne:
Thanks for having me.
Cassandra Holloway:
So if you take a look at any social media site, you'll likely notice filtered and edited pictures of those people you follow. Things like filters, Photoshop, and Facetune have made it easy to save the "perfect selfie." Unfortunately, many people don't realize how much editing is often done behind the scenes of what we see posted on these social media sites. Then when we go to post our own selfie or our own picture or even appear on a Zoom call, we can be shocked and disappointed by the fact that we don't look nearly as glamorous or as perfect as what we see posted on social media. And to some people, this can be a huge source of anxiety and even shame.
Today we'll be talking with Dr. Byrne about how filters and edited photos have amplified a condition called body dysmorphic disorder and how this has affected the cosmetic surgery industry. We'll talk about setting realistic and reasonable expectations and how you can love yourself and your selfies without filters.
Before we dive into this full episode, we just want to take a moment and remind listeners that this is for informational purposes only and is not intended to replace your own doctor's advice. Also, this interview was prerecorded and does not reflect any changes to COVID-19 precautions that may have been made after the recording.
So, Dr. Byrne, I want to first start off by asking if you'll tell us a little bit about your practice at Cleveland Clinic and the types of patients you see.
Dr. Patrick Byrne:
I'm the chairman of the Head and Neck Institute and my specialty is facial plastic and reconstructive surgery. So my clinical practice is a mix, about half of the patients I see are reconstructive surgery patients, a real emphasis on microsurgical facial reconstruction, particularly facial paralysis treatment. And then the other half is cosmetic surgery and these are patients who desire to change their nose or their face, their neck in different ways to look more youthful or attractive.
Cassandra Holloway:
So I want to jump right into kind of the main topic of this podcast. Can you start off by explaining to the listeners what is body dysmorphic disorder?
Dr. Patrick Byrne:
Yeah. Body dysmorphic disorder is a really tragic psychological condition. We tend to see it a lot as clinicians who perform cosmetic surgery because patients with this condition are overrepresented in our practices, by some of our own estimates maybe as high as 13% of the patients we see. And it's really characterized by an overwhelming concern for one or more physical flaws. These patients tend to focus on their skin, their hair, and their nose especially, but it can be other areas.
Amongst the key features that lead to a formal diagnosis include the degree to which the concern about the flaw, be it real or imagined, affects the patients. So very often these are people who won't leave the house, have trouble maintaining a job. It correlates very strongly with depression and substance abuse. So it's a really, really difficult condition and these patients do suffer a lot.
Cassandra Holloway:
So there is a clear difference then between this disorder and then the traditional person who sees a picture of themselves and they kind of say, "Oh my gosh, I don't like that," because I feel like that's more normal. But there is a big difference or a line that crosses over from this truly being something that's affecting your whole life, like you're saying, trouble keeping a job, not leaving the house versus just having those normal everyday thoughts on social media about, "Oh, I don't like how I look in this picture."
Dr. Patrick Byrne:
Totally agree. As someone who specializes in this field, I think there is a spectrum. I think any one of us, every human is prone to developing concerns about a change in their appearance or having certain features that they wish they could change or improve and that's super common. But as you progress from a typical concern about wishing you could look a little better all the way to the extreme end of body dysmorphic disorder, there's a lot of shades of gray in between. And what's unique now is that we're on the heels of over a decade in which really for the first time in human history, young people in particular are carrying around all day long devices with which they take photographs and share photographs. And so the obsession with one's appearance as it appears on a screen has fundamentally changed the way we interact with patients and the kind of challenges that they bring to our attention.
Cassandra Holloway:
Are there any personality traits that make someone more prone to where they fall on that spectrum that you were talking about versus just kind of being upset about how you look in a picture all the way up to this being a full blown disorder? What are the personality traits of it being on the more serious side of the spectrum?
Dr. Patrick Byrne:
Yeah. There are personality traits that we tend to see in these patients. First of all, I'm not a psychologist or psychiatrist myself, I'm a facial plastic surgeon, but it tends to be more common in people who have obsessive traits for one thing. Some studies have shown that the mechanism by which visual information is processed in these patients differs from the average population. In other words, these are people... and this fits with clinical experience for sure, these are people who tend to focus on very fine details of their appearance rather than sort of the global visual picture. It strongly as I said correlates with depression as well. So a lot of these patients what we see in clinic is they are individuals who tend to be very, very self-critical, have quite a bit of insecurities about how they look, hypercritical about small details of their facial appearance, and they catastrophize a bit. So they tend to interpret other people's facial expressions, for example, as being critical. They tend to believe that other people are staring and even making fun of them behind their back.
It's tricky because, again, everybody can feel these things sometimes. The traits that we see in body dysmorphic disorder, BDD, we do see elements of this in lots of patients who don't have this condition. And I think as surgeons and other physicians and practitioners who are in this field, we really need to be very conscious of these maladaptive traits because it provides opportunities for us to help set realistic expectations and oftentimes to encourage people not to go forward with procedures actually.
Cassandra Holloway:
Sure. So as a facial plastic and reconstructive surgeon, how have you noticed these photo editing and filters affecting a patient's body image or self-esteem? How often do you see patients coming in comparing themselves to a filtered version of themselves?
Dr. Patrick Byrne:
Oh, this is actually pretty common. There's sort of two anecdotes I would share. The first is that even before the advent of these filters, which can really optimize the appearance and sometimes make them look rather cartoonishly perfect, even before that, we saw this ship in which patients will come in and just as I had in the first 10 years of my practice, we would ask them show me what you don't like about your face or show me what you'd like to improve. And typically we either have an image on our own screen in the room with their image or we'd hand them a mirror. We often used to hand them a mirror.
What was unique after the introduction of the smartphone is that on a weekly basis we started to encounter patients who would look in the mirror and in front of us in the room would express things like, "Well, you can't really see it here," or, "It's not really showing up." And they instinctively reached in their pocket, pull out their phone, and they start showing how their nose is too big and it's crooked and they want this changed.
And it's really a phenomenal dynamic. I mean it's obviously a little deranged to suggest that an image on your phone is more reflective of reality than the actual physical you who's sitting in the room. So it's a really difficult dynamic. And part of that is because selfies distort facial proportions. So it's been shown that if a selfie is taken pretty close to the face, for example, the nose looks about 30% larger than it actually is. So even before these filters were in place, there's this effect on many, many, many people in which they believe that they look worse than they actually do and they care more because they're subjected to their imagery, literally thousands of times a year through social media platforms.
And so that's been building for a long time. And then you add on this more recent dynamic of these filters, which can take those images that are driving a lot of self-concern and anxiety that, gosh, I don't like the way I look and then you can just magically fix it with the swipe of your finger on the screen. And we do see those patients. I've had some patients come in. The most extreme example was a patient who brought in a printed image of an anime character actually, and literally asked if I could somehow help her look like this anime character with these cartoonishly large eyes and small features. That's an extreme example. But yeah, it really is unhealthy I would say, especially for young people who are still developing their self-esteem. It's an unfortunate dynamic, all of these things.
Cassandra Holloway:
Absolutely. With that example of a patient coming in and wanting to resemble that anime character, walk me through what psychological factors are addressed, or are there any assessments that patients go through when seeking cosmetic surgery?
Dr. Patrick Byrne:
We've been working on it. So in my previous position at Johns Hopkins, my colleague, Lisa Ishii, and her group worked with all of us to explore practical ways that in the office setting we could screen for body dysmorphic disorder in particular. There's a criterion standard for the field, which is a structured interview process which really is sort of the standard way of diagnosing this condition. But it's very, very lengthy and it's highly impractical to administer in a busy surgical practice setting. So there is a very short questionnaire, less than 10 questions, a body dysmorphic survey that we tested and found it to have very high sensitivity and specificity to screen for patients who ultimately then proved to test positive for body dysmorphic disorder. So this is relatively new, just in the last couple of years we've been looking at this. I'm a strong advocate for it though. I think we should not only educate providers, but standardize this into our workflows to try to identify these people.
Because there's two key reasons why it matters. One is in one of the studies we performed, we found that clinicians aren't very good at identifying based on their own intuition which patients actually meet criteria for BDD. And then the second thing is that performing surgery or other treatments on these patients doesn't help them. At the most, 20% of the time patients with BDD will say that the procedures they underwent were helpful. I can tell you my own clinical practice over the years I think the answer is far, far less. So if I have a strong suspicion of course I'll never operate on someone, even when they have real deformities actually, because they're not equipped to experience the benefits, the psychological benefits, from the intervention, and they need to be helped in other ways.
Cassandra Holloway:
So the American Society of Plastic Surgeons says that noninvasive procedures have tripled between the years 2000 and 2018 and I find that really interesting. So wanting to change your body doesn't necessarily mean having surgery anymore. Instead it can be these smaller touch-ups and these noninvasive procedures like Botox and dermal fillers and lip injections. I feel like that's a big one we're seeing on social media. Have you seen a similar shift in your practice with more people seeking noninvasive procedures these days?
Dr. Patrick Byrne:
Yeah, there's no doubt. That goes back a few years and I think that's multiple factors at play. So one is, again, people are progressively in our society more image obsessed and I think that the progression of social media algorithms drive some of that. I would say that's not a positive thing, not only as a surgeon but as a parent. There is some positive in it though, which is that the options, the non-invasive options to help people look more youthful and attractive are expanding all the time. So there are a new array of noninvasive laser treatments, fillers, neurotoxins. The skills with which and the techniques we use to use them keep evolving and getting better and better, more natural for example. So there's a lot of options that have arisen, but there's also some element of demand that I think is unfortunate.
And of course that's been accelerated a bit by the pandemic. So you have that as a pretext for the pandemic and now people are isolated, they're spending a lot of time alone, they're on screens for virtual meetings for hours and hours a day, often with a pretty unfavorable viewing angle and poor lighting. We make these jokes about the Zoom neck and how people are worried about... And they do, they come into our office like, "Oh my gosh, I need a neck lift." And we ask what prompted this and they're like, "I've been staring at my neck on Zoom all day." So there are a variety of factors at play that have driven this increase of noninvasive as well as invasive procedures.
Cassandra Holloway:
Do you think that there actually has been an increase due to the pandemic? This has been a side effect that you can say has happened because of COVID?
Dr. Patrick Byrne:
Yeah. A lot of practices this past year found that demand for elective aesthetic procedures was higher actually. I don't know that many of us would have predicted that, but it really did play out that way across the country in a lot of practices. And again, it's probably in part that people have more time on their hands, that they're alone and those who are prone to scrutinizing their own facial appearance are doing so more frequently. They're also looking at themselves more frequently in virtual meeting platforms.
But there is this other element, which is kind of interesting, which is, for example when we do facial procedures like rhinoplasty, which is where we change the shape of the nose, typically there's a week or two period where patients are often self-conscious because the nose is swollen. And now not only because of virtual school from home and work from home, but also that people are wearing masks that one of the barriers to undergoing the procedure has been lessened. People will frequently volunteer in clinic that I don't really care about taking time off if I'm swollen. I'm wearing a mask all the time anyway. It's really just been such an interesting year in this field because of all these factors.
Cassandra Holloway:
I imagine in people who are vulnerable to this disorder, you kind of mentioned it earlier, generations that are now growing up always connected to social media. I think I'm really lucky, I'm a millennial and I grew up with Facebook, but I was able to check it on my desktop. I wasn't always super connected all the time and I think that was the best of both worlds. But I feel like these younger generations who are always on social media, always connected, it can be really dangerous and you kind of hinted at that earlier in our discussion. I'm wondering as a parent, like you mentioned, or to someone listening to this podcast who might be struggling with their self-image or borderline toward this disorder, how do they keep in mind about what's realistic and what's not?
Dr. Patrick Byrne:
It's such a good question. This is a topic, I've been in practice as a facial plastic surgeon for almost two decades and I've been a parent of four kids now for about a decade and it's a topic I think a lot about. I would say, first of all, I personally, if we sort of veer into parenting strategies, I'm very, very, very restrictive with my kids' screen time. Don't allow any internet access. Just at the age of 12, the first phone was allowed with any kid, but no web, no internet access, none at all. So very restrictive. And they think I'm crazy. My kids, they think I'm nuts and I tell them when you go to college you can do what you want to do, but not now.
With people out there, for a lot of teenagers and beyond, that horse has left the barn. They've already had years and years and years of becoming accustomed to communicate with friends via social media applications and viewing and experiencing the world through these media. There's a lot written about it and I encourage people to look into what's out there, especially the work of Tristan Harris, who I'm really a fan of.
But specific to facial appearance, there's some real basic truths that as a facial plastic surgeon I spend a lot of times talking to my patients about. The first is that really every single face has imperfections, and what I mean is areas of the face that deviate from the aesthetic ideal. We actually have a pretty good sense of what people find attractive in male faces and female faces and it's quite consistent. There's a lot of fidelity across different age groups, across different ethnic backgrounds, about the kind of features that people find attractive, and it's specific to ethnicity but it's consistent within groups. What you find is that it turns out our brains are not very good actually in most cases to identify the details.
And so if we go back to earlier in the conversation where you found that BDD patients tend to process visual information differently, they scrutinize fine details whereas most of us don't, it really is the case that there are imperfections on every face we encounter that we don't even see. It's right in front of us. And so I will go through a lot of time with my patients explaining and walking through in detail all the imperfections and asymmetries of my own face and the nurse in the room and the husband or wife of the patient. It's really an introduction to a form of cognitive behavioral therapy, which CBT is probably the most, outside of some medications like specifically serotonin reuptake inhibitors, CBT is a proven mechanism to benefit body dysmorphia patients as well as patients with depression.
So I've become a huge fan. A lot of my reconstructive surgery patients, which is a big part of my practice, to help them realize that they can integrate in society with confidence in part because that despite their worries in general, other people aren't going to be scrutinizing their facial details to the degree that they are. So it's a mind shift that takes practice and habitual thought patterns that we try to help people change over time.
Cassandra Holloway:
I'm curious how you were talking about when you sit with a patient in your office and you educate them and kind of go through that discussion about their thought process for wanting these procedures done. I'm sure you're familiar with TikTok and there's the inverted filter that keeps coming up where your face is flipped so you actually are viewing yourself as how other people view you versus what you typically see in the mirror. And I feel like a lot of people are kind of losing their minds over that. I'm just curious, have you had any experience with patients coming in seeking help for that type of thought process?
Dr. Patrick Byrne:
Well, we see a similar dynamic frequently because we'll have patients who are convinced of a problem. One pretty common example might be, well my nose is twisted or my nose is asymmetric. And when we pull up their own high depth professional studio imagery that we've taken in the office onto the screen in the room, there's a percentage of patients who get very thrown off because they can't remember or understand which side was the problem. So they can look at selfies in which theirs is exaggerated in size and asymmetry and it's of course not the version they're used to looking at, and then they see an accurate version on the screen and they forget and they can't even tell us what the problem is. So there's a number of ways in which these technologies introduce cognitive distortions of this type.
It really is tricky because there was years ago where I was treating a rabbi, an elderly patient, wonderful guy, and I was explaining to him, he's wondering do you think people are going to notice this? It was a skin cancer on his nose that we repaired. And I said, "No, probably not." I was explaining to him some of the stuff we've been talking about today, which is other people really don't pay attention to details and as long as it's close enough, our brains tend to fill in the rest. And he rattled off an old Hebrew phrase, which he then translated for me and he said, "Oh yeah, it means the only face one never sees is one's own." And it struck me as such a powerful statement because it's factually true that on planet earth, the only face you can never see is your own face.
We know what other people look like. No one really knows what oneself looks like. And when you think about the goals of facial plastic surgery, which is often to produce a change that the patient perceives to be sufficient such that they achieve a psychological benefit worth the risk, it's very hard to pin down the outcome. Very different from most fields. Most of our colleagues at Cleveland Clinic will have outcomes measures of surgeons like a biopsy result or they'll have physiologic measures which are objective, measure the blood pressure. Our field lacks that precision because it's all a perceptual and psychological state change that we're trying to engineer which means, as you can imagine, it makes it somewhat complicated.
Cassandra Holloway:
That's really interesting. Yeah. It's like if you have a broken bone, you can heal the broken bone, but how do you sort through everything we've been talking about today with your thought process and how you process what you're seeing on social media?
Dr. Patrick Byrne:
It's super hard. We'll have patients in the room and a loved one will be there and the loved one will sometimes be saying, "I think she looks fine. I don't even notice." And then the patient will say, "Oh, she's just saying that to make me feel better because she's my mom." And I kind of see both sides as an expert in the field and I can say, "Well, you're both right. There actually is a deformity. We can quantify it and describe it and your mom's probably right that nobody else sees it but you." And so there's a lot of judgment and art in patient selection but coaching, a lot of coaching I think is important for us in this field.
Cassandra Holloway:
And like you said, we should remember selfies can make your nose look 30% bigger, which is shocking to me, and good to think about too, especially when you're picking yourself apart or you see something just to remember just to put it in perspective a little bit.
Dr. Patrick Byrne:
Oh, I have this great screen I show it to all patients now. It has two images. It's the same girl, a lovely maybe 15-year-old girl and one image is taken with a professional camera and the other is with a smartphone. In this case, the difference is really the focal length of the two cameras. In the smartphone image the patient looks much... her nose looks much larger, it looks more asymmetric, she looks more tired. The face doesn't look as lovely. And the other one looks totally different. And they're taking the exact same distance, 10 seconds apart, same lighting. It's really helpful to show patients this because they realize in an instant, gosh, I'm basing my own self-image on a medium that oftentimes tends to distort in a negative way my facial features.
Patients who have a lot of self-confidence, they tend to cherry pick and remember all the images of themselves that look good. And they assume, well, that's how I look to the world. And many patients and many of us have insecurities of course, we're human, and we tend to discard those images in our mind's dataset that look good. We look at the bad ones like, "Oh my God, do I really look like that?" Or you walk by a mirror and you think, "Oh my Lord, do I really look like that?" And it can feed on our insecurities. So as a surgeon in this field, it's actually incredible how much time we spend talking about one's self image and taking these data sources with a grain of salt and maybe choose some more positive self-talk. I mean, if you care about your patients, you're going to focus on that a lot.
Cassandra Holloway:
Sure. The last thing I want to ask you about today is for your general advice, we've talked about this off and on, you brought up a good point with CBT and taking time away from social media, but I want to just ask for your parting advice for someone suffering from BDD or just from a low self-esteem level, what would be your advice to him or her about keeping things in perspective, especially if they're considering cosmetic surgery, or they're just very upset about how they appear on social media? What would be your parting advice to listeners?
Dr. Patrick Byrne:
Well, for anyone out there who has features, a facial feature that they're frustrated by, they really would like it addressed, they're even considering undergoing some sort of cosmetic procedure, I'd say, first of all, it's totally fine, it's natural to desire. It's very biological actually. It's not really just vanity. We have a biological drive to value our facial appearance. And so it's totally natural.
I would say do so with some acceptance of your own self. In other words, realize... I hope you'll realize that if you're like most human beings, you probably think you look much worse than you actually do. That's just the way it goes. And so you could be on one end of the spectrum, very healthy, well adjusted, you want your nose improved and that tends to be a fairly simple experience for people often. In the other end of the spectrum is someone with a real diagnosable psychiatric condition such as body dysmorphic disorder in which there is no imperfection and it's very fabricated and it can be even delusional, frankly delusional.
But there's a lot of people in between and it's a spectrum. I think for everybody in between, I'd say acknowledge that you probably are more critical of yourself than anybody else is. Spend some time acknowledging the truth that improving your facial appearance, even when a successful operation is performed, doesn't solve all of life's problems. It can certainly help with your self image, but it's the same person and it's all the other stuff going on in your life that's going to ultimately determine how happy you are. And try to do so with a partner or someone who actually cares about you, so a parent, a loved one. Don't go through it alone, even the decision-making process. And listen, listen to others for their advice if they have your best interest in heart. I guess that would be my shortest advice I can think of.
Cassandra Holloway:
Absolutely. Wonderful advice to end on. Dr. Byrne, thank you so much. You've been fascinating to speak with and sharing your insight with all of us, we really appreciate it.
Dr. Patrick Byrne:
Thanks so much for having me.
Cassandra Holloway:
For the latest news about facial plastic surgery, visit clevelandclinic.org/facialplasticsurgery. If you want to listen to more Health Essentials podcasts featuring experts like Dr. Byrne, subscribe wherever you get your podcasts from or visit clevelandclinic.org/hepodcast. Also, don't forget to follow us on Facebook, Twitter, and Instagram at ClevelandClinic, all one word, to stay up to date on the latest health news and information. Thanks for listening.
Health Essentials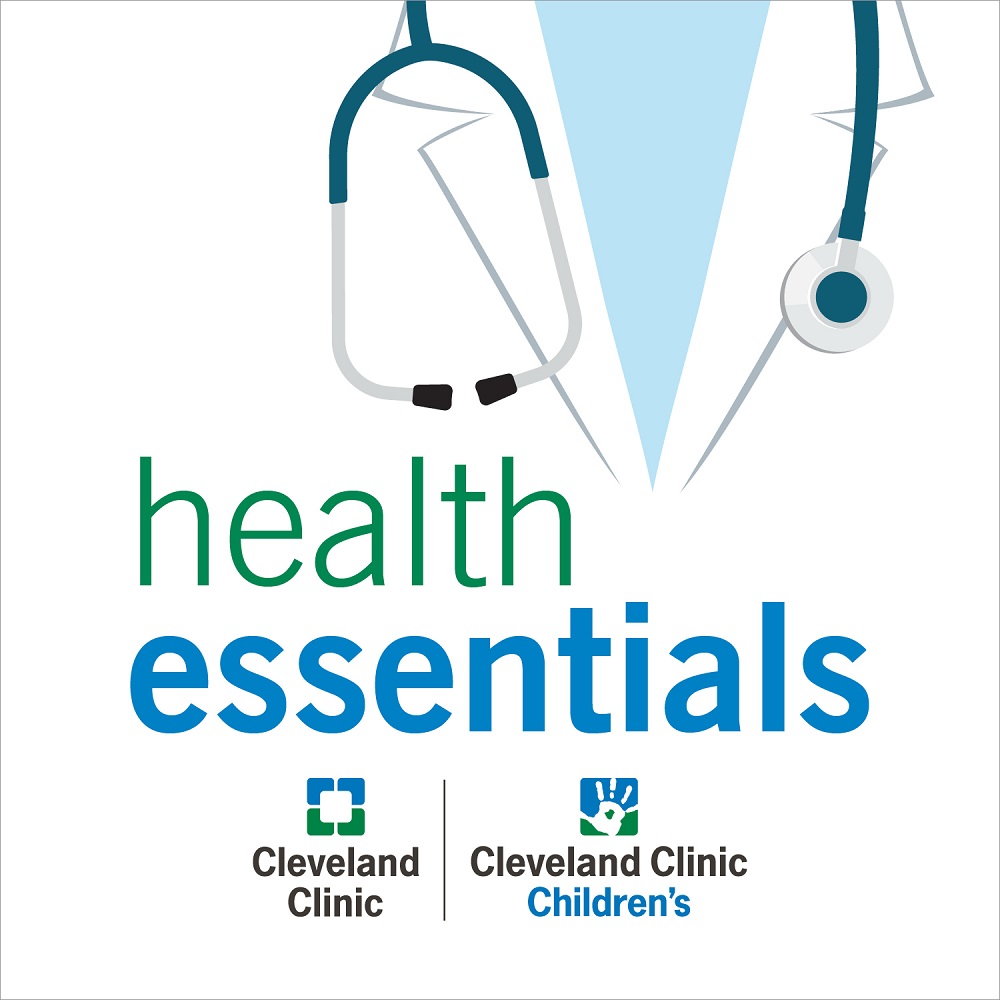 Tune in for practical health advice from Cleveland Clinic experts. What's really the healthiest diet for you? How can you safely recover after a heart attack? Can you boost your immune system?
Cleveland Clinic is a nonprofit, multispecialty academic medical center and is ranked as one of the nation's top hospitals by U.S. News & World Report. Our experts offer trusted advice on health, wellness and nutrition for the whole family.
Our podcasts are for informational purposes only and should not be relied upon as medical advice. They are not designed to replace a physician's medical assessment and medical judgment. Always consult first with your physician about anything related to your personal health.
Subscribe: