Common Questions About COVID-19 Vaccines with Dr. Thaddeus Stappenbeck
December 23, 2020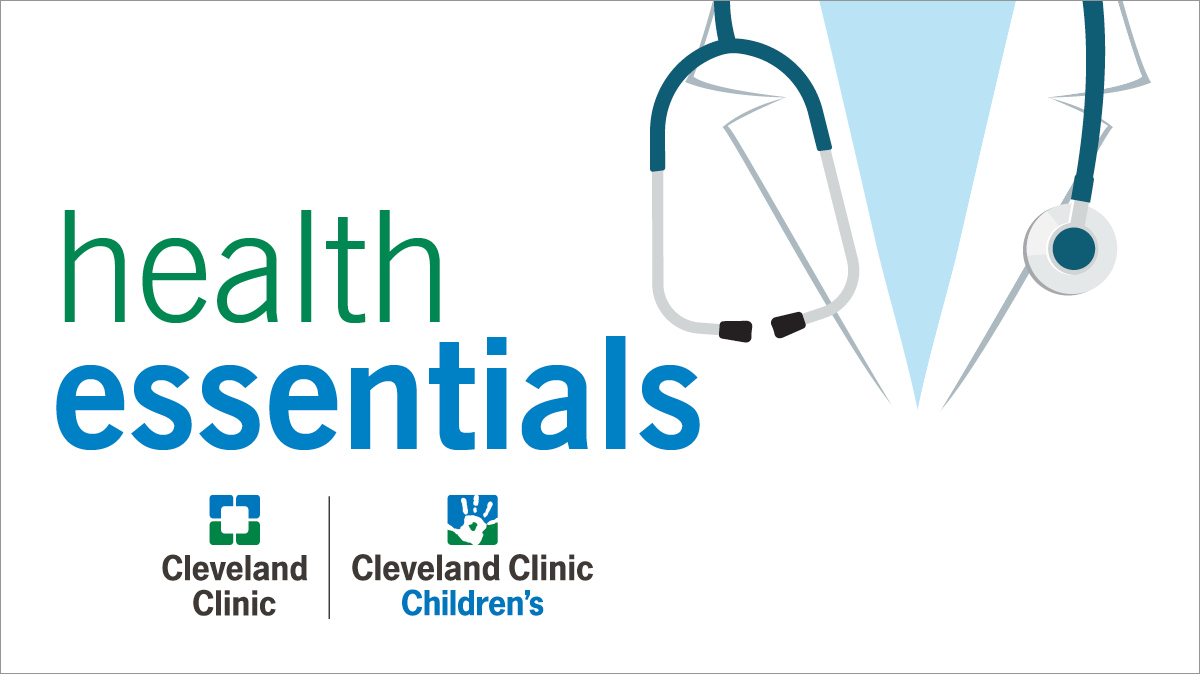 The world has been eagerly awaiting a vaccine to protect against COVID-19, and now that it's here, we know you have a lot of questions. Thaddeus Stappenbeck, MD, PhD, addresses some of the most commonly asked ones, including what's in COVID-19 vaccines, how we know they're safe and what impact they could have on the pandemic.
Subscribe: Apple Podcasts | Google Podcasts | Spotify | SoundCloud | Blubrry | Stitcher
Common Questions About COVID-19 Vaccines with Dr. Thaddeus Stappenbeck
Podcast Transcript
Deanna Pogorelc:
Welcome to the Health Essentials Podcast brought to you by Cleveland Clinic. I'm your host, Deanna Pogorelc. Now the world has been waiting for a vaccine to protect against COVID-19. And now that it's almost here, we know you have a lot of questions. So here to answer some of those commonly asked questions is Dr. Thad Stappenbeck. He's chairman of the Department of Inflammation and Immunity at Cleveland Clinic's Lerner Research Institute. Welcome Dr. Stappenbeck. Thank you so much for being here.
Dr. Thad Stappenbeck:
Thanks, Deanna. It's a pleasure.
Deanna Pogorelc:
And to our viewers and listeners, please remember this is for informational purposes only and is not intended to replace your own healthcare provider's advice. It has also been prerecorded and might not reflect any changes to COVID-19 precautions or recommendations that have been made after the recording. So Dr. Stappenbeck, can we start with a little bit of a refresher on vaccines and why has there been such a rush and so much hope and hype around a COVID-19 vaccine?
Dr. Thad Stappenbeck:
Sure. I guess first, I guess what I'd like to say to welcome the listeners and I think it's really important. A lot of what we're going to be discussing is about asking questions around vaccines and what I want to emphasize that it's actually important to ask questions. And I think that that's actually a very healthy. I was reminded of this last week as my mom called me and started asking me a lot of questions about the COVID-19 vaccines. A lot of things we're going to talk about here are safety and efficacy. So I think it's very important. It's very important to be inquisitive here and look for good sources of information. These are new therapeutics and it's totally reasonable to be asking constructive questions with an open mind. So, anyway, so to your question, so why such hype around the vaccine?
I think in a nutshell, this is the vaccine is really it's really going to be a critical piece in our ability to squash this COVID-19 pandemic at last. There are of course, other pieces that are important as well, which we've been practicing really over the last 10 months, which has been trying to mask, trying to distance, trying to not gather in large groups, but it's really this vaccine that'll give us the best opportunity to finally eliminate this pandemic. And I think that that's why you're seeing so much hype around this is because this is what we've all been hoping for. There are a number of treatments that we've been trying to use for COVID-19. And this has actually been quite challenging as the pandemic started.
We at the Cleveland Clinic and many other institutions in the US and around the world, look to try and repurpose a number of medications to see if we can treat patients with COVID, frankly, most of these medications have failed. We have really one common steroid dexamethasone that seems to have some benefit. And there are a few monoclonal antibody therapies that look like they have some promise, but there hasn't been a lot here in terms of therapy. So the vaccine is really, I think our best hope for reducing the severity of this pandemic and in a fast period.
Deanna Pogorelc:
So we know that vaccines target our immune system. So can you explain just kind of at a basic level, how our immune system works and how the vaccine works?
Dr. Thad Stappenbeck:
Right so the critical part to vaccines is how our immune system has this amazing property, where it can adapt to challenges from foreign invaders, like viruses or bacteria. What happens is when one of these foreign invaders comes in, where it's what's called a pathogen, our body is capable of being able to take this up, essentially dismantle it, look for key components within that either virus or bacteria, and then expose them properly so that you can develop, then these things called antibodies, which will recognize key features or proteins of these pathogens. And in best case scenario, not only will recognize them, but will neutralize that particular pathogen. In this case, it's SARS CoV-2 is the pathogen we're really interested in. So this is really the remarkable thing that our body is able to do.
And what a vaccine does is it essentially mimics this process of infection. So instead of getting what would be a natural immunity from getting infected with the virus, what you're able to do is you're able to give something that's safe, where you don't have the worry of getting infected. You can either take the virus itself, you can heat kill it. So that it won't pose a danger to the person that's receiving it, or you can kind of figure out scientists have figured out what some of the key features of SARS CoV-2 that actually triggered the immune system. And you can deliver just that. So it's a very powerful way to get lasting protection from a viral infection.
Deanna Pogorelc:
So there have been really two COVID-19 vaccines that have been in the spotlight the last few weeks. And can you talk a little bit about how those are similar or different to other vaccines that already exist?
Dr. Thad Stappenbeck:
Yeah, so what is really remarkable is how many companies have stepped up to the plate to try and use a wide variety of technologies to try and develop vaccines, which has been really amazing to actually watch. And there's been a variety of technologies that have been used. What has been used by the two initial companies that we've all been hearing so much from Moderna and Pfizer, they've used actually a very similar type of technology and actually a very revolutionary technology for vaccinology. So very common way of trying to develop a vaccine for a virus. So if you understand the protein that the virus has, that the immune system actually readily sees, the usual way of doing this is to try and make that protein, make it in the lab, and then introduce this into the body.
It's very hard to get enough protein properly into the body where it goes to the right cells, where you can always get a robust immune response. So we've experimented for decades with things called adjuvants. So these are mixtures of oils and metals such as aluminum in very small quantities that actually allow the immune system to become stimulated properly. So you can make the best vaccine responses as possible. So a flu vaccine is a really good example of this. These typically are protein vaccines. What Moderna and Pfizer did is they essentially took really 10 years of research trying to do something a little bit different. So instead of introducing the protein into the body, what they did is they use something called the messenger RNA. So the messenger RNA is a really interesting molecule.
So this is essentially a copy of the blueprint DNA. And this messenger RNA then is essentially like, it's like a piece of software that then makes a specific product in this case proteins. So what they did is they actually thought that they could introduce this messenger RNA into the body and then get this to be taken up into the proper cells. And then that this would actually produce protein and that you get a superior immune response. The technical challenges though here were huge. Proteins can be reasonably stable molecules, which means that if you inject them into the bloodstream they won't be broken down very fast. MRNAs are incredibly unstable. They typically, if you were to just take a messenger RNA and inject it in the bloodstream, it would be gone in a few minutes.
It would be completely broken down. So what they did is they figured out ways to engineer this messenger RNA so that its stability would be increased so that you'd be able to inject it. And so they would actually be able to make its way to specific cell types. They also not only engineered the mRNA itself, they figured out a way to essentially put coding around the messenger RNA that's made up of essentially very specialized and highly engineered fat molecules or lipids. And what this does is this enables essentially this package mRNA to get into the proper cells and to not be destroyed. And so that it can actually produce sufficient amounts of protein to generate an immune response. This has been a dream for over a decade for basic scientists trying to think of new ways to deliver proteins into the body.
And it was one of these lucky things is that the technology has really been robustly developed quite well over the last few years and tested out in a lot of animal models. And we knew that it was safe in animal models, and we knew that it worked actually quite well in animal models. So when COVID-19 came around, this was an obvious opportunity to test out this novel technology. And so they were poised to do it. And the other nice thing is that it's fast to actually make it. It's a lot faster and easier to make a messenger RNA vaccine than it is a protein vaccine. So they got out of the gate very fast and they had initial trials that were done as early as June and July.
It was really remarkable. And they had data very early on that it looked like they were getting robust immune responses that potentially could be protective. And then in the subsequent larger trials that went on with both of these companies, it was very apparent very quickly these vaccines were incredibly efficacious. They protected 95% of people that were vaccinated. I mean this is like an A plus. If you were going to give it a grade, you'd have to give it an A plus. It's really astonishing and wonderful at the same time that it worked. And it was even better that two different companies using slightly different methodology got exactly the same result. And I think that that was, that was very comforting to many of us who have been watching this very closely.
Deanna Pogorelc:
Yeah. And with this new technology, I think there's been some myths or some speculation, especially on social media, but these aren't actually altering our DNA permanently at all. Correct.
Dr. Thad Stappenbeck:
This is a really important and good question. So it's not a piece of DNA. It's a piece of RNA. So this is something that's made from DNA. It's not designed to integrate within our DNA. It doesn't permanently change our genome and who we are. It's transient. So even though I emphasize that there had been efforts made to stabilize the mRNA. It still doesn't last forever within the cells. It's still only there for furnished short period of time, which is also what I think is very important as well. And there really isn't much more to it other than fragments of this mRNA encapsulated in these very specialized lipids. There's really not much else to it. It's very simple.
Deanna Pogorelc:
Okay. So once it goes into the body, how long does it take to generate that immune response?
Dr. Thad Stappenbeck:
Yeah, so this is a very important point. So when I was talking about this adaptive immunity, which generates antibodies, this doesn't happen very rapidly. So it's not an immediate response. It takes at least a week or 10 days to begin to develop antibodies. And then these antibodies that you develop continue to increase over several weeks. So you're looking about a process that really efficiently begins within about a week that then extends out over a number of weeks beyond that. So it's not hours or minutes. It's really weeks that it takes to do this.
Deanna Pogorelc:
Okay. And you did mention this a little bit, but I just want to reiterate, because I think a big topic of concern is people really want to know and understand what they're putting into their body. So can you just talk about what else goes into a vaccine besides the technology that you were just talking about?
Dr. Thad Stappenbeck:
Yeah. So in the mRNA vaccines, that's all it is. It's just these mRNAs and these what are called nanoparticles, these lipid nanoparticles, that's it. It's very simple, actually. So there's nothing, there's no other foreign products or any other elements that are added to this. So it's very simple, very, very safe. There are protein vaccines, which I had mentioned, and again, we've used protein vaccines for decades, and we understand how to add these proteins to something called an adjuvant that can stimulate an immune response. And again these are specific oils and metals, as I have mentioned, that go into these protein vaccines. And there is one company that has a protein vaccine that's in phase three trials now, so we are awaiting the results from that particular trial.
Two other companies have late phase three trials that are ongoing, AstraZeneca and Janssen. What they've done is they've introduced what's called the spike protein. This is the molecule that you see on the coronavirus that sticks out. This is what our immune system really recognizes in this particular class of viruses. So what they've done is instead of just making an mRNA and coding that spike protein, what they've done is that they have made another virus, an innocuous virus, that can express this particular molecule. So they essentially give you this innocuous virus, the virus goes into your body, it infects key cells, and then makes this particular approach. And again, all of this is, the delivery is essentially just one of these very sick viruses.
Deanna Pogorelc:
And how do we know that these vaccines are safe, especially, I know this has happened so fast. And can you just talk a little bit about the process of testing and making sure that things are safe?
Dr. Thad Stappenbeck:
Exactly. So there's a couple of levels of safety where there's concerns with developing vaccines. So I kind of divide them into two buckets. One are the more severe outcomes that can happen. And the other are more, I would call them side effects, things that make you a little uncomfortable after a vaccine. So it's the more serious worries are these really serious consequences that we know that can happen with some types of vaccines or have been described before in the literature. What can happen is if you make antibodies that actually very poorly recognize the virus so that they're very poor quality antibodies, what can happen then is if you subsequently do become infected, instead of just warding off the virus, what can happen is these poor quality antibodies can actually accelerate the disease that happens with the virus. It's called antibody dependent enhancement.
So that's something that vaccinologist really watch for and are very concerned with. And fortunately in all of the trials that have been done so far, this hasn't been seen even once. So this is very, very good news. The other major concern is that you'll make these antibodies, they will interact with the virus and they'll prevent the virus from eliciting its damage, but what also can happen is these antibodies sometimes can interact with our own molecules and our own proteins, and they can cause what's called auto-immune damage. And that's something again, that has not been seen conclusively within any of the trials that have been seen. And this is of course, been watched for very carefully in all of these trials. This is a very important part of this.
The other bucket are more of the side effects. So when you get, and this has really been, I think well-described with both of the mRNA vaccines. So then when you get an injection of the mRNA and mRNA particles for these vaccines, you do develop an immune response and immune responses come with things like fever, fatigue. So some people actually feel some of these actual symptoms, you don't have the viral infection, but your body is mounting an immune response much like it was actually seeing an initial viral infection.
So it's essentially a normal part of this. And so it's actually, I think beneficial, because it says your body's actually reacting properly. There can also be some, because it's an injection, there can be some soreness at the site of injection, but that's true for any type of injection that you get for anything. So those are essentially the areas to think about when you're thinking in terms of side effects. The good news in terms of safety, there have been really no major safety concerns with any of the vaccines that have gotten to late stage three trials.
Deanna Pogorelc:
Okay. So now I want to ask about effectiveness and what do we know about how effective these vaccines are?
Dr. Thad Stappenbeck:
Right. So the trials for these vaccines, they've been designed to test for their ability to prevent very serious illness and death. In the trials what happens is there's very large groups of people that get a placebo and there's very large groups of people that get the actual vaccine, and then they watch them over a period of time. And then they see who develops a clinical infection and then who actually develops very severe cases of infection.
And what's most remarkable is that in the RNA vaccines, for both of them, nearly all of the infections were occurring within the patients that had received just the placebo that weren't protected. And in nearly all of the cases, the very severe diseases that occurred were again with the patients that had received placebo, not the vaccines. And the calculations basically suggest that 95% of people that receive the vaccine were protected from infection and from severe consequences of SARS CoV-2, which is really remarkable. They were hoping, the bar was set around 50% actually before the trials began. I think that would have been acceptable.
Deanna Pogorelc:
We've heard a lot about asymptomatic spread or pre-symptomatic spread of the virus. And do we know anything about whether the vaccines will prevent against this?
Dr. Thad Stappenbeck:
This is a very important point. So I think most of us, when we hear that there's a vaccine available, your initial reaction is, oh, I'm going to get the vaccine. And then I'm totally protected. I don't have to wear a mask, I don't have to distance. I'm totally safe to myself and other people. And we don't yet know that that's actually the case. The trials don't actually evaluate for that. Remember, COVID-19, this is a cold virus. So this typically starts in your upper respiratory system. You get a stuffy nose, a cough, which like any common cold virus. But the problem with this particular virus is that it can move from your upper respiratory system, from your nose and your back of your throat, into your lungs, and then to other organs. And that's where it causes a lot of this damage.
So we don't really understand yet if this asymptomatic kind of a low-level infection that many people actually get with this particular virus is prevented with this particular vaccine. It's because we didn't test for it. I mean, we're interested in developing the vaccines to prevent very severe complications and death. That was the major goal here. So there will still be ongoing studies to actually evaluate this question, but it will be some time before we actually know if that's the case. So essentially what this comes down to is after you get the vaccine, you're still going to have to protect other people that haven't had the vaccine yet. We're not going to be able to instantaneously activate all 300 million people in the United States at once. So as people are able to become eligible to get the vaccine and get it, you're going to still have to be in a position where you're going to want to protect other people around you, because it is still possible. You could have an asymptomatic infection or low-level infection that could be transmissible.
Deanna Pogorelc:
Okay. So we've heard that some of these vaccines require two doses. And why is that and why aren't two doses needed for it to be effective?
Dr. Thad Stappenbeck:
Yeah. So the second dose, it's exactly the same injection that you get the first time. What it does is it provides a boost to your immune system. So it's very interesting, this adaptive immunity that I described, oftentimes with a single kind of view of your immune system with a particular virus or a particular vaccine, that's enough, and you have really lasting immunity. But there are other viruses where you need to really boost your immune system to really get the level of immunity that we would like to achieve. So sometimes this is what the second dose, sometimes it takes two additional doses. In this case, it looks like from the early trials that we need to be absolutely sure they're going with this two dose of injection.
Deanna Pogorelc:
And we've also heard that they need to be stored at very cold temperatures. And why is that?
Dr. Thad Stappenbeck:
Yeah, so as I was mentioning before mRNAs are very unstable and they're engineered to try and increase their stability. That said, they're still not the most stable compounds in the world. So to make sure that you're actually getting something that hasn't broken down, these things have to be stored at very cold temperatures, minus 80 degrees centigrade or colder to make sure that they haven't broken down and that they're effective. So that's why there's this necessity for this cold storage.
Deanna Pogorelc:
So you mentioned earlier that it's not like everyone is going to be able to be vaccinated overnight, it's going to go away. So how are communities or governments kind of deciding and managing who should be able to get vaccinated first and in what order?
Dr. Thad Stappenbeck:
Yeah. So every state is essentially negotiating for doses of both of these vaccines. And they have boards within the states to try and best determine how to distribute them and then who will get them and in what order. And I think by and large, what has been decided in many states is that people that are seeing patients that are COVID-19 positive, they obviously should be very high on the list. So a lot of healthcare workers are going to be getting this very early. First responders will be getting this very early, but then there's also the realization that we want to try and protect people that are the most susceptible to the most severe consequences of this particular disease and infection. And so these are usually older patients.
And so in many states, the older people in the community will be getting these vaccines very early on, which is I think, very appropriate. And then it's a matter of then of beginning to prioritize other groups of people within the community. Again, adults, people that are working whose job basically puts them in contact with the public and a lot of people from the public, makes sense to vaccinate them a lot. Teachers, store workers, down the line. So, but I've been very impressed with the level of thought that's been given here by these state organizations. And there's a very rational order that it's being used to deliver these vaccines. And so that they can do the most good, quickly.
Deanna Pogorelc:
Some other areas like the UK are already distributing the vaccine. How is that going? Are we watching that and kind of taking note of what's happening there?
Dr. Thad Stappenbeck:
We, we are. So as the phase three trials completed, Pfizer is, and now Moderna have asked for this emergency use authorization in the United States, and several other countries. And so what it then takes is a board of experts in that country to get together, look very closely at the data that's been provided. And I've looked at the data that Pfizer has provided. It's very extensive data on safety and efficacy. It's really impressive, but it takes some time to read through this and digest this, and then discuss this essentially with a panel of other experts. So this has gone on now, in Canada and the UK, and now the United States, and the boards in all three of these countries have agreed that there should be emergency use authorization for the vaccine, that it meets those criteria. And yeah, and so we're watching the experiences, particularly in the UK, they're a few weeks ahead of us.
Deanna Pogorelc:
Okay. So over the next weeks and months, what can we expect now that we have one vaccine that's been given emergency authorization, potentially another one coming. What can we expect in terms of how our lives are going to change? How is this going to affect the outlook for the next couple months?
Dr. Thad Stappenbeck:
So this is the hard part, right? Because I would love to say, we're going to flip the switch and then everything's going to be back to normal very soon. This is actually probably going to play out on a much kind of slower scale, almost imperceptible scale. With your day-to-day activities, you essentially won't notice any difference right away. It's going to take a long time for us to be able to vaccinate an adequate number of people, or we'll start to see the cases really dropping. And we have an extraordinarily high number of cases in the United States now, over 200,000 a day, over 10,000 a day just in the state of Ohio. So these are incredibly high numbers.
Just to put this in perspective, I checked the CDC numbers for influenza for the 2021 season and instead of 200,000 cases a day, like we're seeing with COVID, we're seeing seven cases a day of influenza in the entire country. So I think I would suggest, and this had been seen in Australia as well, is that the masking and distancing for influenza, seems to be incredibly effective. So instead of seeing literally millions of cases of influenza, which we typically see a year, we're seeing almost none. So to me, that tells me at some level, we're doing a really good job with the masking and social distancing, but I think we obviously need to do better. And then as more and more people become vaccinated, then what you'll see is you'll see an effect of the vaccines really come about much more quickly than maybe you would otherwise. So we're really going to watch the number of cases that we're seeing on a per day basis, and hopefully see this drop.
Deanna Pogorelc:
And do we have a sense of what percentage of the population would need to be vaccinated in order for us to really see those numbers changing?
Dr. Thad Stappenbeck:
Yeah. So this has been well established by epidemiologists and people that are expert in studying these statistics. And they nearly uniformly agree that you're talking about 70% or so of the population that's going to have to be vaccinated or infected to actually see an effect where then the numbers of cases, then will start to really dramatically drop. And hopefully get to very close to zero.
Deanna Pogorelc:
And do we know how long that immunity lasts once someone gets both doses of their vaccines?
Dr. Thad Stappenbeck:
Right, so this is a new class of viruses for us to develop vaccines. So we don't know. That's the short answer. The good news is it looks like this particular virus isn't mutating at a rapid rate. One worry is that you'd start to develop mutations, and then you'd have to develop brand new vaccines for the mutations that occur and the spike protein.
This doesn't look like this is, at least so far, this looks like this isn't happening at a rapid rate. And so that's some good news, but we don't know if the antibodies, and then the way our immune system is actually wired, if we'll remember seeing this, I mean, we're thinking we'll be able to remember seeing this vaccine three months, six months down the road, but a year from now, it's not clear how robust this will be and in what percentage of patients that will actually be. So it's very possible we could be in a situation where we would need boosters for this once a year for the foreseeable future. And I think that would be acceptable.
Deanna Pogorelc:
Okay. Now, do you think that how efficiently scientists were able to develop and test this vaccine will have any effect on the future of vaccines and how we develop them in the future?
Dr. Thad Stappenbeck:
Yeah, this is a game changer. The technology that was used here, that apparently is so successful in the Moderna and Pfizer trials. This can be applied to other viruses and already is being applied to other viruses. So I think it's very exciting because it opens the doors, I think, for more effective vaccines, to many other pathogens that are really been kind of a scourge for us. And I mean, the really remarkable thing about this, is that these vaccines are not only effective in young people where you kind of expect vaccines to be effective, but they also work in the oldest members of our society. And to me, it's really extraordinary. So I think this is something that's going to be really good news for us, for our society, for the future. We'll be able to I hope take advantage of this technology and use it in other capacities.
Deanna Pogorelc:
Great. I like ending on that hopeful message, but is there anything that we didn't talk about that you think is important to really leave our listeners and viewers with?
Dr. Thad Stappenbeck:
I think just be patient. I think that's what's going to be the hardest part here is that it's going to take vaccination of a large segment of our population. And we've had, I think it's nearly 15 million people in the United States have been infected, probably maybe two or three times more of that people that maybe have asymptomatic infections, but that's still nowhere near 70%. So we're, really going to need the vaccine to get to what's called herd immunity, and that's going to be very important. And then the last thing is, I guess I'll emphasize again, is that I feel like the vaccine, the strategies that have been used, the monitoring that's gone on, these are safe and effective medicines, essentially. And I think that there should be little hesitancy in participating in getting vaccinated. And I think you're seeing that from many of our leaders recognize this, and have had these discussions and are going to get publicly vaccinated. And I think this will be very helpful in comforting all of us, that it is effective and safe.
Deanna Pogorelc:
Great. Well, thanks so much for your time and for answering those questions. That was great. For more information on coronavirus vaccines, you can visit clevelandclinic.org/covidvaccine. To hear more interviews with our Cleveland Clinic experts, you can check out clevelandclinic.org/hepodcasts or subscribe wherever you're listening now. You can also follow us at Cleveland Clinic on Facebook, Twitter, and Instagram for more health tips, news, and information. Thanks for being here.
Health Essentials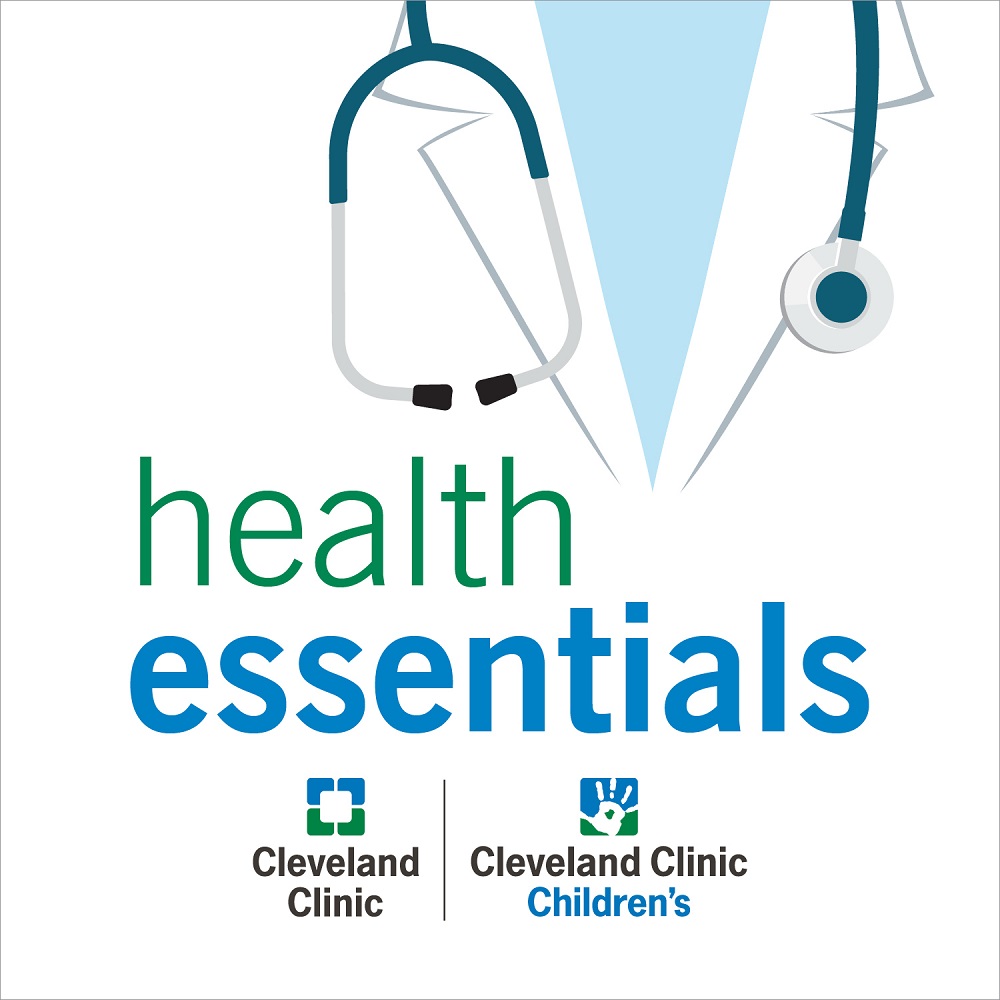 Tune in for practical health advice from Cleveland Clinic experts. What's really the healthiest diet for you? How can you safely recover after a heart attack? Can you boost your immune system?
Cleveland Clinic is a nonprofit, multispecialty academic medical center and is ranked as one of the nation's top hospitals by U.S. News & World Report. Our experts offer trusted advice on health, wellness and nutrition for the whole family.
Our podcasts are for informational purposes only and should not be relied upon as medical advice. They are not designed to replace a physician's medical assessment and medical judgment. Always consult first with your physician about anything related to your personal health.
Subscribe: