Can Your Eyes Change Color? with Nicole Bajic, MD
March 2, 2023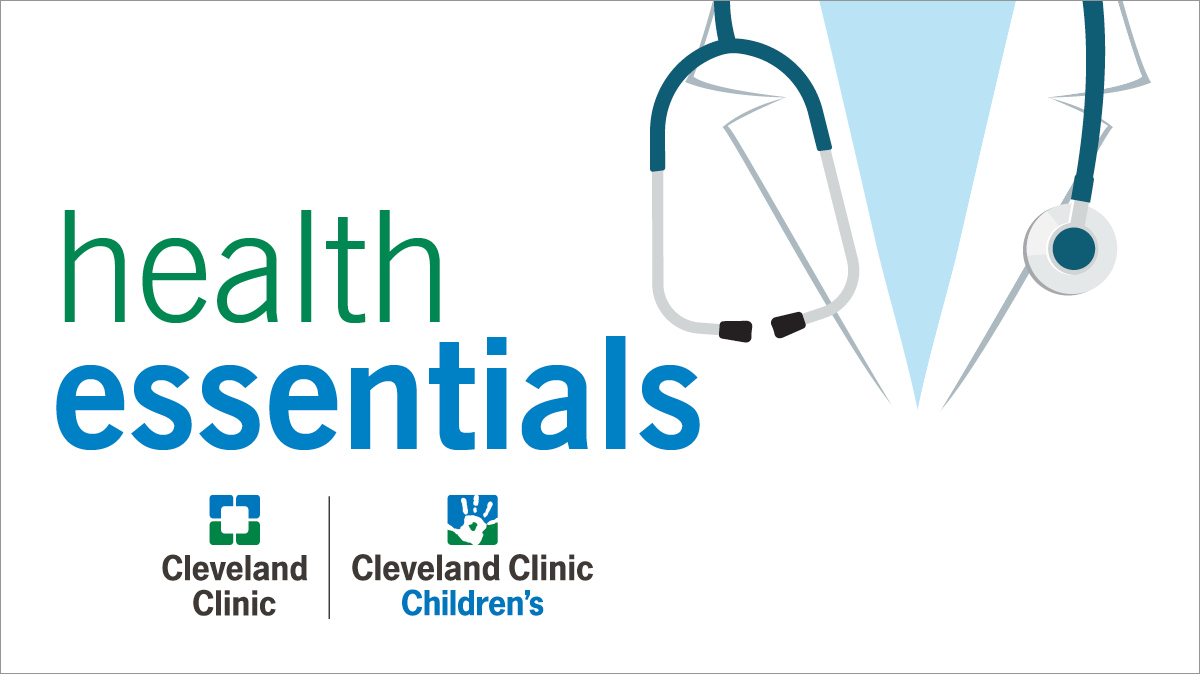 Can Your Eyes Change Color? with Nicole Bajic, MD
Podcast Transcript
John Horton:
Hello and welcome to another Health Essentials Podcast. I'm John Horton, your host. Did you know that no two people on earth have the same color eyes. Whether your peepers are brown, blue, green or some other hue, that shade is one of a kind and absolutely unique to you. But here's a question. Does that color ever change? Can it get darker or lighter or just completely different? That question made us curious, which is why we reached out to ophthalmologist Nicole Bajic and asked her to join us today. Dr. Bajic is one of the many trusted experts at Cleveland Clinic who pops into our weekly podcast to help us learn a little more about our bodies. So with that, let's find out whether it's possible for your brown eyes to turn blue. Dr. Bajic, thank you so much for joining us today. Always a great time talking with you.
Dr. Nicole Bajic:
You as well. Thank you so much for having me.
John Horton:
Before we get into the nuts and bolts as to whether or not your eyes can change color, can you educate us a little bit just about how eyes get their color in the first place?
Dr. Nicole Bajic:
The basis for eye color is determined genetically, meaning you get it from your parents. Darker colors like brown typically have more melanin, which is a pigment that determines pigmentation in our skin and eyes and hair. And so you'll see that the darker colors like brown have more melanin and lighter colors have less. It's as simple as that.
John Horton:
Is there a color that is the most common and what would be the least common?
Dr. Nicole Bajic:
Sure, so brown is the most common color for eyes, and then blue tends to be the next most common. And they say green is typically the rarest of eye colors. About 2 percent of the population have it. However, in patients with albinism, which is the lack of pigment in the hair, skin and rest of the body, you'll see that some of them might have a pinkish or red appearance to their eyes, and that's just because of the lack of melanin.
John Horton:
And what about multicolors? I know my eyes, I've got brown eyes, but I've got a green ring that goes around the outside, too. I mean, is that common or do a lot of people have multicolor going?
Dr. Nicole Bajic:
Sure, yeah. So there can be natural variations throughout the iris. That's the colored muscle that's inside of the eye, which is what we say the color of our eyes are. And so you'll naturally have different pigmentation throughout. In some, it's more obvious than others, especially if you have lighter eyes. However, people with lighter eyes, if they have a birthmark on their iris, that might be something to keep an eye on as well. So always a good reason to go see your eye doctor.
John Horton:
I did not know you could have a birthmark on your iris.
Dr. Nicole Bajic:
In addition to other parts of the eye as well.
John Horton:
When it comes to eyes changing color, let's start with babies. And I always thought the eye color that you're born with, it usually doesn't hang around all that long, right?
Dr. Nicole Bajic:
Correct. So most babies are born with maybe a grayish or even bluish tinge to their eyes. However, as they get older, and this can vary, typically 3 to 9 months, maybe most around 6 months, will notice the change in eye color. However, it can take up to three years until the final eye color is determined.
John Horton:
I'm assuming that all goes back to the melanin production that you were talking about.
Dr. Nicole Bajic:
And the same thing with hair color, too. So you'll see as children get older, sometimes, their hair color can change, too. Genetics can be a funny thing.
John Horton:
Well, I'm familiar with the hair color change. This would be my father's hair that I currently picked up about 10 years ago. So coloring definitely adjusts over time. So, you had mentioned that babies, the eye colors change up to three years. What about after that? Do we keep seeing some modifications in the coloring of your eyes?
Dr. Nicole Bajic:
Typically, no. So if someone is older, especially as an adult, and they notice any change, that could be a signal that there is some sort of pathology or disease process going on. So if there is a sudden change, that should definitely signal someone to get it checked out.
John Horton:
OK. Because I know you look around online and you see things where they're like, sunlight can change it or just time, that the shade will vary a little bit.
Dr. Nicole Bajic:
Sure. A lot of that can be an optical illusion. So especially if someone has lighter colored eyes, if they're wearing a certain tone color in their shirt, maybe it brings out more of the blue in their eyes or green, and so your eyes aren't actually changing from blue to green moment to moment. It can be just an optical illusion based off of what the color palette is next to you. Just like with hair color, too. So for ladies who have highlights in their hair, sometimes, especially in brighter sunlight, their hair's going to look lighter versus other lighting conditions where their hair is going to look darker or depending on the shirt they're wearing. Whatever color is next to it, you'll see different tones being brought out.
John Horton:
You had mentioned, just injury or illness, I mean, could that do anything to change the color of your eye where you need to go in right away if you see something?
Dr. Nicole Bajic:
Absolutely. In fact, I saw a patient just recently who had noticed a change in one of the eye colors and they came in, and they ended up having something going on that we had to take care of. So it can absolutely signify something more nefarious going on.
So in terms of eye color changing over time, typically, it's some sort of disease process. If it's with the iris, maybe there's loss of pigmentation or atrophy of the iris, meaning the muscle is getting thinner over time. And so, if you're losing pigment from the iris, it can appear lighter. That can be for a variety of reasons, maybe due to a virus or some other process going on, like glaucoma, like pseudo exfoliation or pigment dispersion syndrome. But it's hard to say without an eye exam.
Additionally, it's very common as we're getting older, there's something called arcus, where you can see a white ring around the eyes, and in some people, can be quite prominent, and some people might confuse that with their eyes turning blue just because it looks lighter. However, it's in a totally different part of the eye and is not the iris itself. And so that, fortunately, is not anything dangerous, but it's really hard for the lay person without our fancy microscopes to be able to diagnose themselves for it. So always good to come in to see us if needed.
John Horton:
I'd imagine cataracts, do those alter the appearance of your eyes a little bit or the coloring?
Dr. Nicole Bajic:
That's a good question. So, all that a cataract is, the eye has a lens, like a camera has a lens inside it. I know now we're used to our iPhones being our cameras, but I guess the old-fashioned cameras where there was an actual lens.
John Horton:
The old school ones, yes.
Dr. Nicole Bajic:
The old school ones. So the eye has a lens and that focuses light so we can see. That complex is behind the iris, so you're only seeing a tiny portion of the lens. When that lens starts to turn yellow and cloudy, that's all that a cataract is. However, people who might have naturally more dilated pupils, you're going to see more of that lens or in older folks, you're going to see more of their cataract. And if they have a very advanced cataract, where it's so advanced, it's not just yellow, it's white. That's one of the most advanced kinds you can have, then people will see that and say, oh yeah, your eyes look lighter. But it's really, they're just seeing the white cataract behind the iris and pupil.
John Horton:
Which would be a reason why if you look in the mirror and you're like, that's not the color I remember, you should go in and see an eye doctor and find out what's going on.
Dr. Nicole Bajic:
Yeah. Chances are, though, people with that advanced cataracts are not going to be seeing well in the first place, but if they have someone telling them that their eyes look whiter and they're having trouble seeing, I mean, all the more reason to come in to see us.
John Horton:
Yeah. You admit if you have an injury, you get hit in the head or suffer some sort of eye injury, how would that change the color at all?
Dr. Nicole Bajic:
Yeah, that's a great question. So it can depend on what's going on. So, someone can get, with trauma, something called an eight-ball hyphema, which means the entire front part of the eye fills with blood, and so it looks like an eight-ball. And that's why we call it that because the whole eye looks black. You can't see anything because it's all just filled up with blood and it's darkened and likely clotted. And so that is definitely a good reason to come in to see an ophthalmologist.
John Horton:
Yeah, I would say that that would definitely warrant, I think, a call or a visit right away if your eyes go black.
Dr. Nicole Bajic:
Any trauma to the iris, it can affect the shape of the pupil, which can maybe confuse people with seeing a change in eye color. If they had a significant damage to the iris, you might be seeing a lot more of the pupil or it looks really irregular, and so maybe it'll look darker to some folks. Or if you have longstanding trauma from a virus and you've had atrophy to the iris, it could look lighter overall. If you have corneal damage, corneal swelling, it can make the eye look a lot lighter. And I've had patients come in to see me for that, too, where they're like, oh, my eye suddenly turned white, but it's a corneal problem and there's just very swollen and boggy, and then it actually looks foggy and white, and so you can't see inside the eye at all. You're not seeing any iris. It's just the foggy cornea.
John Horton:
So it sounds like overall, the coloring of your eye, if you do notice any changes, it's definitely a signal that you should get something checked.
Dr. Nicole Bajic:
Absolutely. Absolutely.
John Horton:
So bottom line, when we look at everything here, the odds that I'm going to look in the mirror at some point and see something other than the brown eyes I've been used to my whole life, it sounds like it's not going to happen.
Dr. Nicole Bajic:
No, it's not going to happen. Maybe if you try a new purple eyeshadow, you'll bring out different colors in the eye, but a dramatic change in the absence of some sort of pathology, it's really unlikely.
John Horton:
So my dream of getting blue eyes isn't going to happen?
Dr. Nicole Bajic:
No. But that said, if you look on the internet, you'll see some crazy things you could potentially do, none of which are ophthalmologist recommended, at least in the United States. So two things I just wanted to mention. If you look online, you might find something called iris implants that can change the color of your eyes. We really do not recommend it. This is not FDA approved. These are implants that one can have placed inside, surgically into the eye, and it can give you the color of blue eyes, purple, green, whatever you might fancy. However, there is significant risk of glaucoma, not to mention infection, both of which can lead to blindness. So it is really, really not worth it. And I have yet to hear of someone doing well with those implants, so it's really not recommended, and there's a reason it's not approved in the United States.
In addition to this, there's also a laser surgery that you could potentially get in order to lighten the color of your eyes. Typically, it lightens the color from brown to blue because you're applying a low dose laser to the iris in order to release pigment to show a lighter color underneath. However, this is also not recommended. It's not FDA approved. And so, one of the big risks is with releasing all that pigment, you can get very high pressures, and it's not unlike that pigment dispersion syndrome I was alluding to before where releasing all of that material into the eye, it can clog up the drains inside the eye, leading to high pressure, causing glaucoma, causing vision loss, none of which are really worth it. It's really not. Especially when you can just get colored contacts.
John Horton:
That's great information, as always Dr. Bajic. Anything else to add? I think we've covered the whole spectrum of colors and changes in eyes here.
Dr. Nicole Bajic:
If you have any concerns or you've seen any changes, we're just a phone call away. So if you haven't made your annual eye appointment, make sure to do it because you might not even notice that there's been a change, but we can. So make sure to make an appointment with your local ophthalmologist.
John Horton:
Hard to argue with that advice, Dr. Bajic, so thank you so much for joining us today, and looking forward to having you back.
Dr. Nicole Bajic:
Thank you so much. Have a great day.
John Horton:
Bye-bye. Odds are the eye color you have now is pretty close to what you'll be seeing for the rest of your life. And if they do start to look a little different, talk to your eye doctor to find out the reason why. Until next time, be well.
Speaker 3:
Thank you for listening to Health Essentials, brought to you by Cleveland Clinic and Cleveland Clinic Children's. To make sure you never miss an episode, subscribe wherever you get your podcasts or visit clevelandclinic.org/hepodcast. This podcast is for informational purposes only and is not intended to replace the advice of your own physician.
Health Essentials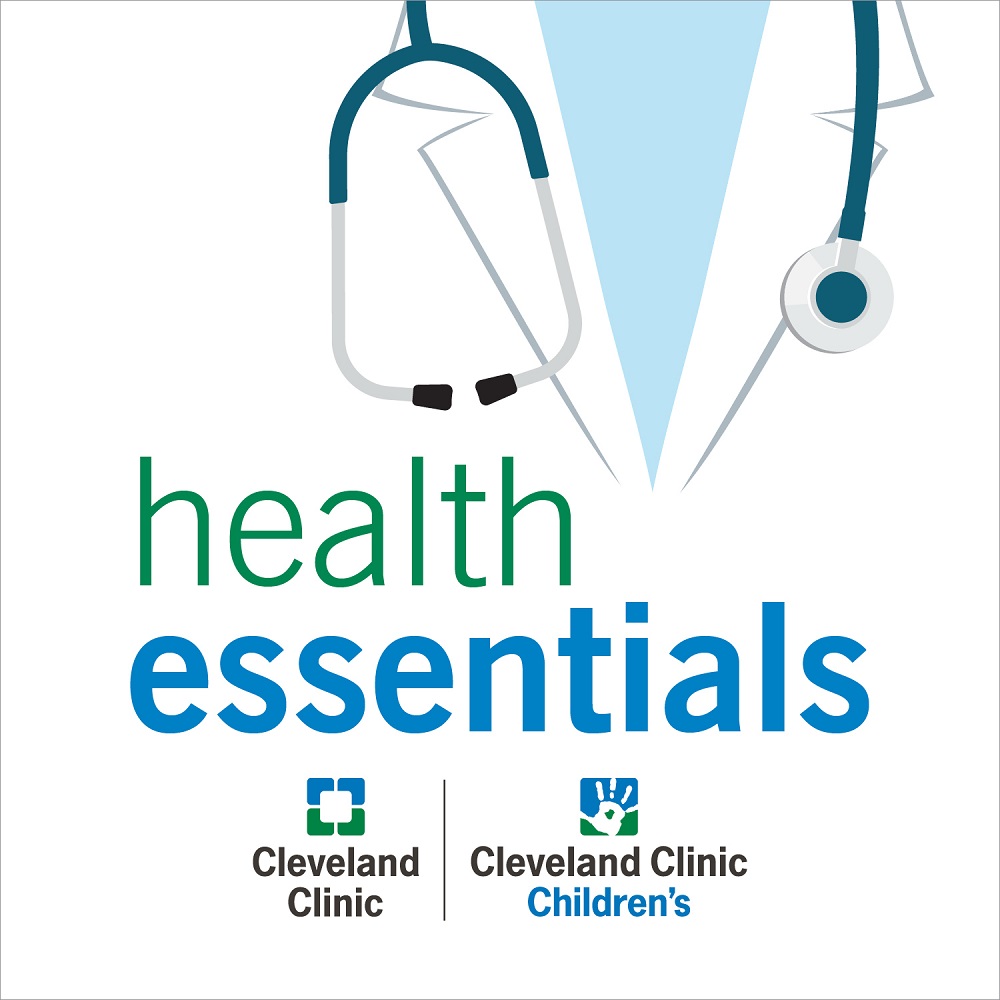 Tune in for practical health advice from Cleveland Clinic experts. What's really the healthiest diet for you? How can you safely recover after a heart attack? Can you boost your immune system?
Cleveland Clinic is a nonprofit, multispecialty academic medical center and is ranked as one of the nation's top hospitals by U.S. News & World Report. Our experts offer trusted advice on health, wellness and nutrition for the whole family.
Our podcasts are for informational purposes only and should not be relied upon as medical advice. They are not designed to replace a physician's medical assessment and medical judgment. Always consult first with your physician about anything related to your personal health.
Subscribe: