Cardiac Consult
A Cleveland Clinic podcast exploring heart, vascular and thoracic topics of interest to healthcare providers: medical and surgical treatments, diagnostic testing, medical conditions, and research, technology and practice issues.
Subscribe: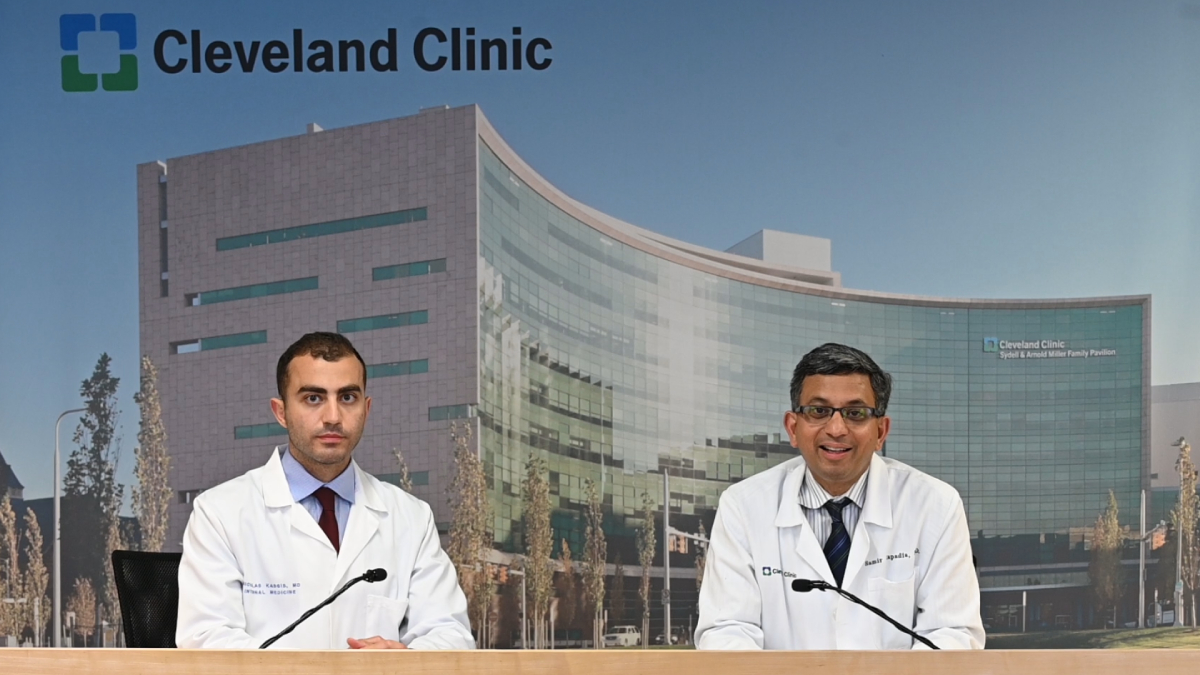 Featured Episode
Are Calcium Supplements Causing More Harm to The Heart than Good?
Calcium metabolism has long been implicated in aortic stenosis. Dr. Samir Kapadia and Dr. Nicholas Kassis discuss supplemental calcium, both with and without vitamin D, and it how it relates to aortic stenosis, need for aortic valve replacement, and mortality.
Play Now
All Cardiac Consult Episodes
All Cardiac Consult Episodes
June 23, 2022
Talking Tall Rounds®: Sports Cardiology
Tamanna Singh, MD discusses sports cardiology and return to play considerations.
Play Now
June 16, 2022
Electrophysiology Research Review
There have been many advancements in the field of electrophysiology. Dr. Oussama Wazni, Section Head, Cardiac Electrophysiology and Pacing Section, and Dr. Hiroshi Nakagawa discuss some of these evolutions and progress including new methods utilizing ablation index, ablation techniques, and developments in advanced high-definition mapping.
Play Now
June 9, 2022
Talking Tall Rounds®: Aortic Ruptures
Francis Caputo, MD discusses aortic ruptures from autolaunch presentation to repair and disposition.
Play Now
June 2, 2022
Is Exercise Really Medicine?
Dr. Michael Emery, Co-Director of the Sports Cardiology Center in the Department of Cardiovascular Medicine at Cleveland Clinic, offers advice to healthcare providers about how exercise can reduce the risk of cardiovascular disease in patients with underlying anxiety and depression. He also states that exercise shouldn't just be for patients but that taking care of one's health is good for providers too.
Play Now