Talking Tall Rounds®: Sports Cardiology and Return to Play
September 10, 2020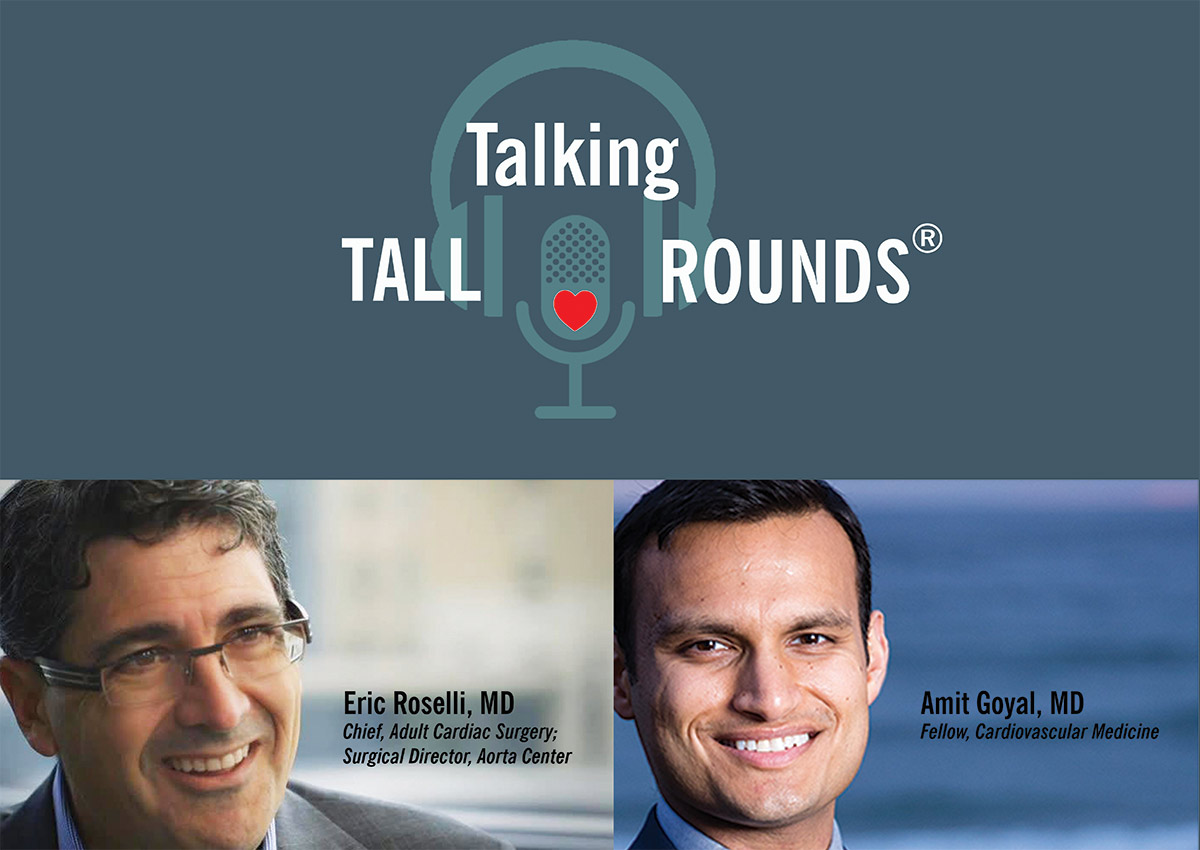 Dr. Eric Roselli and Dr. Amit Goyal discuss Return to Play and Sports Cardiology.
Enjoy the full video discussion & earn free CME:
Myocardial Bridging in a Marathon Runner Case: Travis Howard, MD
Ischemia-beta-adrenergic Receptor Axis in Cardiac Function: Sathyamangla Prasad, PhD
Evaluating Myocardial Bridging: Paul Cremer, MD
Utility of iFR in Evaluating Myocardial Bridging: Joanna Ghobrial, MD
Coronary Unroofing in Myocardial Bridge Patients: Hani Najm, MD
Return to Sport Considerations for the Athlete: Tamanna Singh, MD
Evaluation and Cardiac Screening of Athletes: Richard Figler, MD
Exercise in the time of Covid-19: Michael Emery, MD
This activity has been approved for AMA PRA Category 1 Credit™.
Subscribe: Apple Podcasts | Google Podcasts | Blubrry | SoundCloud | Stitcher | Spotify
Talking Tall Rounds®: Sports Cardiology and Return to Play
Cardiac Consult
A Cleveland Clinic podcast exploring heart, vascular and thoracic topics of interest to healthcare providers: medical and surgical treatments, diagnostic testing, medical conditions, and research, technology and practice issues.
Subscribe: