Talking Tall Rounds®: COVID-19 and Cardiovascular Issues
October 8, 2020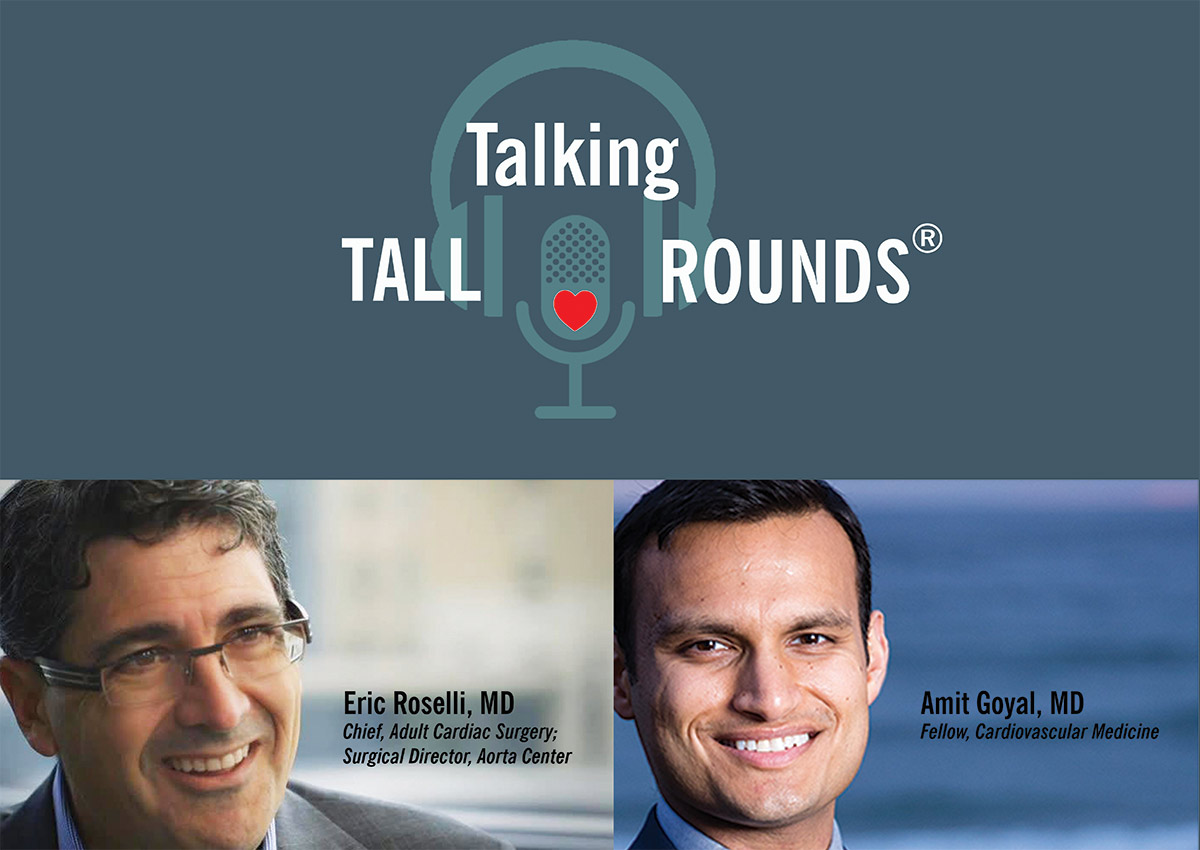 Dr. Eric Roselli and Dr. Amit Goyal discuss COVID-19 and Early Insights into Cardiovascular Issues.

Enjoy the full Tall Rounds® & earn CME:    
Introduction - Dr. Lars Svensson
Myocardial Injury in COVID-19 : Insights from Troponin - Dr. Venu Menon
Therapeutics of COVID-19 Induced Myocardial Injury – Dr. Paul Cremer
The Relationship Between STEMI and Viral Infection – Dr. Grant Reed
Ventilator Management of COVID-19 – Dr. Penelope Rampersad
Mechanical Circulatory Support in COVID-19 – Dr. Edward Soltesz
COVID: The Initial Non ICU Cleveland Clinic Experience – Dr. Daniel Cantillon
Cleveland Clinic COVID-19 Registry – Dr. Mina Chung
This activity has been approved for AMA PRA Category 1 Credit™.
Subscribe: Apple Podcasts | Google Podcasts | Blubrry | SoundCloud | Stitcher | Spotify
Talking Tall Rounds®: COVID-19 and Cardiovascular Issues
Cardiac Consult
A Cleveland Clinic podcast exploring heart, vascular and thoracic topics of interest to healthcare providers: medical and surgical treatments, diagnostic testing, medical conditions, and research, technology and practice issues.
Subscribe: