N-3 Poly-unsaturated Fatty Acids & Cardiovascular Risk
September 1, 2022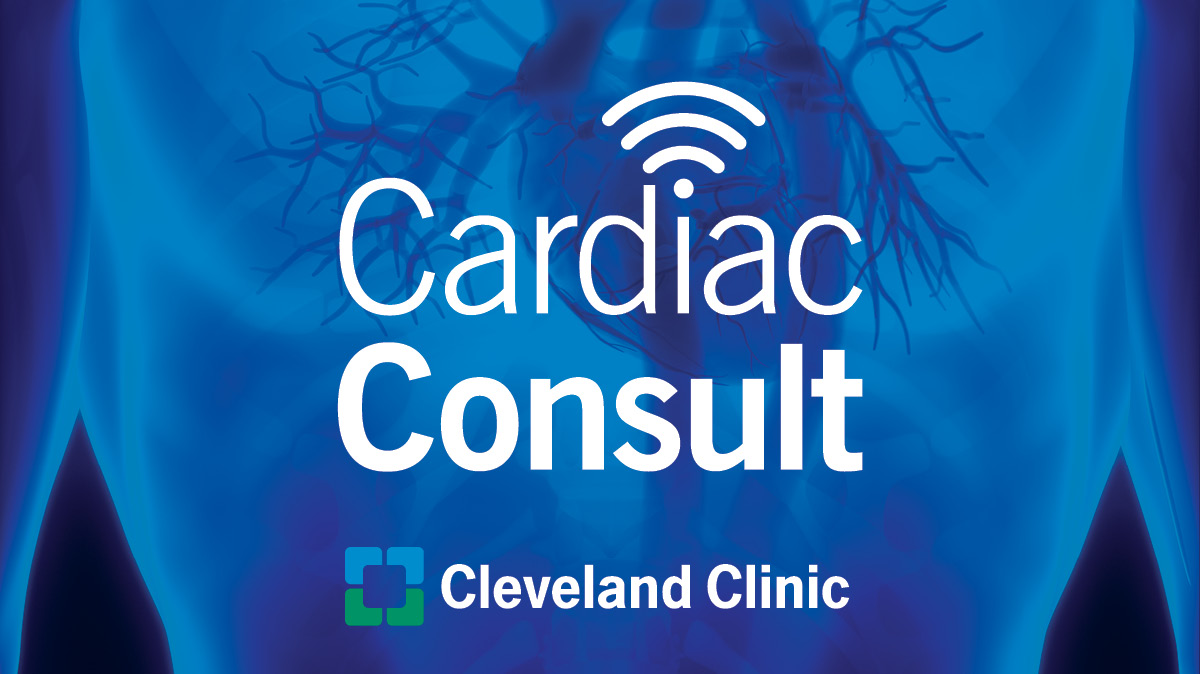 N-3 Poly-unsaturated Fatty Acids & Cardiovascular Risk
Podcast Transcript
Announcer:
Welcome to Cleveland Clinic Cardiac Consult, brought to you by the Sydell and Arnold Miller Family Heart, Vascular and Thoracic Institute at Cleveland Clinic.
Steve Nissen, MD:
I'm Dr. Steve Nissen, I'm the Chief Academic Officer of the Heart, Vascular and Thoracic Institute at the Cleveland Clinic. I'm here with Dr. Laffin, Dr. Luke Laffin, who will introduce himself.
Luke Laffin, MD:
Thanks Dr. Nissen. I am Co-Director of the Center for Blood Pressure Disorders at the Cleveland Clinic, and Medical Director of Cardiac Rehabilitation. I'm a cardiologist within the Section of Preventive Cardiology and Rehabilitation. It's great to speak with you today.
Steve Nissen, MD:
Thank you. We're going to talk about a controversial topic, that's N-3 polyunsaturated fatty acids, otherwise known of as omega-3, or fish oil. What do we know about fish oil, from the studies that were done over a long period of time, using low doses of these products?
Luke Laffin, MD:
We know that they don't reduce cardiovascular disease in low doses. Obviously, there was some epidemiological evidence early on that suggested populations that consumed high levels of omega-3 fatty acids had lower cardiovascular risk, lower risk of cardiovascular events. That hasn't been borne out in much larger studies of essentially what are over the counter doses of fish oil, at this point.
Steve Nissen, MD:
Yeah, this all starts with the observation that populations that eat a lot of fish, particularly certain fish like salmon, that contain a lot of omega-3 fatty acids, that they had a lower instance of heart disease. But as we've learned over the years, that sort of epidemiological evidence doesn't always translate into clinical benefit. As Dr. Laffin was mentioning, there were a whole series of studies, using about a gram of omega-3 fatty acids, typically a mixture of the two components, EPA and DHA, and they were big studies, and they were done well, by very reputable organizations, and they didn't show benefits. Nonetheless, these things have become very popular with patients, and I'm sure all of you have patients who come, and they've decided on their own to take fish oil, because of the reputed benefits. So that brings us to the modern era. There were two large studies, let's talk about them. Maybe you could talk a little bit about the REDUCE-IT study.
Luke Laffin, MD:
Sure, yeah. REDUCE-IT published now a few years ago, looked at a four gram dose of icosapent ethyl, which is pure EPA. The top line data, when it was published, showed a 25% risk reduction in terms of cardiovascular events, and obviously statistically significant. This made a lot of news in the media, a lot of news amongst physician groups as well, a lot of, I guess, momentum behind it. But, there was some controversies associated with it.
Steve Nissen, MD:
Yeah, there was.
Luke Laffin, MD:
The biggest controversy that we can see is the use of a mineral oil placebo, which is not such an inert substance, which obviously, a placebo should be.
Steve Nissen, MD:
There were hints that mineral oil was not a suitable placebo, going back a decade, in the early studies that led to the approval of this product, icosapent ethyl, that showed LDL going up a fair amount, 10%, 11%. A little bit later, in the REDUCE-IT study, we saw that C-reactive protein went up more than 30%. I was very critical of the use of mineral oil as a placebo, because I felt that we couldn't be sure that icosapent ethyl provided benefits if the placebo was a control agent that had adverse effects. Then, within the last several months, a manuscript was published in Circulation, by Paul Ridker, I encourage you to read it. I have to say that it was extraordinary. Dr. Ridker measured samples taken from the REDUCE-IT trial, in patients that got placebo and icosapent ethyl. He showed that a wide range of lipid and inflammatory markers went way up in the mineral oil group. This suggests that the purported benefits of icosapent ethyl may actually simply reflect the toxicity of the placebo agent. Now, there was a second trial of high dose fish oil, that was the STRENGTH trial. Maybe Luke, you could talk a little bit about that.
Luke Laffin, MD:
Yeah, sure. The STRENGTH trial, the investigational product was a little bit different. It was a combination of EPA and DHA, that is a difference. The big difference was also in the placebo group. Rather than a mineral oil placebo, STRENGTH used corn oil placebo, which does not have those same negative lipid parameter effects, nor does it have the same inflammatory effects as well. That study, which was predominantly run here at the Cleveland Clinic, actually was terminated for futility, because there was no difference between the prescription product of EPA/DHA, which was at four grams a day as well, compared to the corn oil placebo.
Steve Nissen, MD:
So I was a study chair for the STRENGTH trial, which we did here, as Dr. Laffin points out, we led it from the Cleveland Clinic. It was a big study. It had something like a 1,000 sites around the world. This is a typical, very large outcome trial. As the executive committee was planning the trial, we had a very serious discussion about what placebo to use. We had enough evidence at the time that mineral oil had toxicity, that we debated what to use. We thought olive oil would be a positive control, having favorable effects, but we chose corn oil, because all the prior studies had shown that corn oil is essentially neutral. It doesn't do much, it's not harmful, not helpful. It's a true placebo. Using a true placebo, we did not see the same benefits that were observed in REDUCE-IT.
Steve Nissen, MD:
Therein lies the ongoing controversy. The question that everyone has to ask themselves is, do we believe REDUCE-IT as a single trial makes the case for using high doses of fish oil in patients? Is there really fish oil derivative? There are some harms, and maybe you could talk about that a little bit.
Luke Laffin, MD:
Yeah, the major harm that was seen was the incidence of atrial fibrillation, particularly in individuals with a history of atrial fibrillation as well, is what we saw with the use of these prescription fish oil products.
Steve Nissen, MD:
Both studies?
Luke Laffin, MD:
Yeah.
Steve Nissen, MD:
REDUCE-IT and STRENGTH. Another study was also done, called OMEMI. All the studies showed a 30% to 50% increase in atrial fibrillation. Everyone has to make their own minds up. You've got a controversy. You've got one study showing no benefit, with corn oil placebo. You've got a second study, widely promoted, REDUCE-IT, that showed big benefits with a mineral oil placebo, that has really been questioned by many people, and we've been among the critics of that study, because of the use of mineral oil. I will tell you my own view, Dr. Laffin will give you his. I have not used a icosapent ethyl. I do not think that the evidence is strong enough to warrant its use. It does lower triglycerides, which is not necessarily correlated with cardiovascular events, but you'll have to make your own mind up. Dr. Laffin, what are your thoughts?
Luke Laffin, MD:
I'm similar to you. Although I wouldn't say that I've never prescribed it, and I don't prescribe it, because in occasional patients, I will, if they're willing to tolerate a little bit of increased risk of atrial fibrillation. Particularly if they ask about it, because it has been out there in the media a lot, we'll have an informed discussion. I think that initially, I was more optimistic, but as this data comes out, particularly the Ridker study that you alluded to-
Steve Nissen, MD:
Yeah.
Luke Laffin, MD:
I've decreased my prescribing of to a significant extent. It just has to be a discussion, really, with our patients.
Steve Nissen, MD:
One of the things that has been concerning to me, I've had patients come into my clinic who are taking icosapent ethyl, that didn't have the criteria that were in the REDUCE-IT trial. They never had high triglycerides, they didn't have a low HDL. They didn't really meet the enrollment criteria of the trial. I would caution people, if you do choose to use the product, use it in the way that it was used in the trial. Don't use it in an off-label fashion.
Luke Laffin, MD:
Exactly. Really, what you want to be doing is maximizing that statin dose as much as possible in these high risk individuals, maximizing the lifestyle. Then, if you're struggling, have that talk, and think about it.
Steve Nissen, MD:
I think that's really good advice. We really have to say this, here we have a class of drug, statins, with unbelievable evidence for benefit. We also know that lowering blood pressure has very high benefits. My view is, when dealing with patients, either in primary or secondary prevention, treat the things that we know make a difference. Get blood pressure down to guideline levels, get lipids down in a guideline, evidence-based fashion. You'll have to think about whether you want to give high triglyceride patients icosapent ethyl. I choose not to do so. Dr. Laffin, thank you so much for this really engaging conversation.
Luke Laffin, MD:
Great to speak with you.
Announcer:
Thank you for listening. We hope you enjoyed the podcast. We welcome your comments and feedback. Please contact us at heartatccf.org. Like what you heard? Subscribe wherever you get your podcasts, or listen at clevelandclinic.org/cardiacconsultpodcast.
Cardiac Consult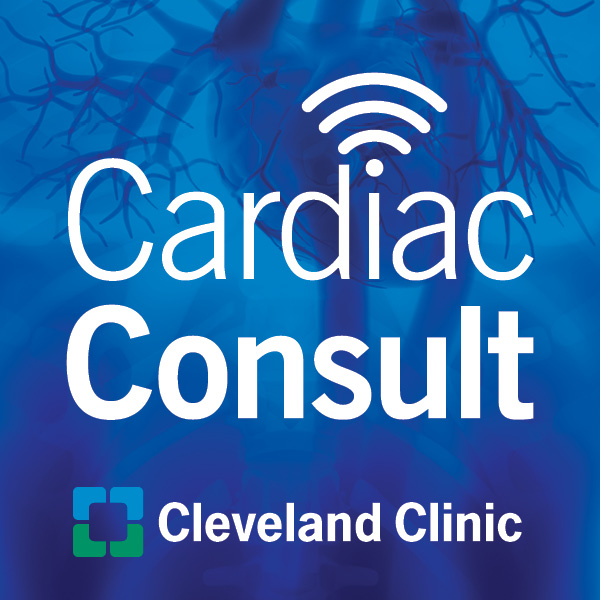 A Cleveland Clinic podcast exploring heart, vascular and thoracic topics of interest to healthcare providers: medical and surgical treatments, diagnostic testing, medical conditions, and research, technology and practice issues.
Subscribe: