Breakthroughs in Bladder Cancer Research
October 2, 2020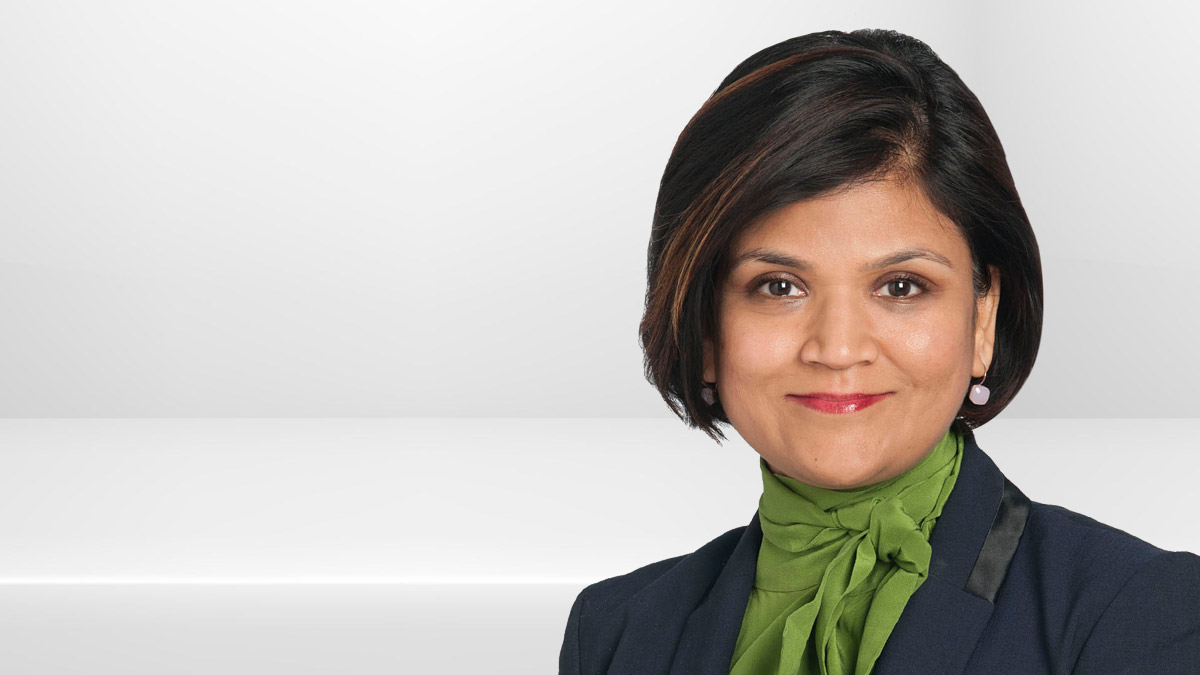 Cleveland Clinic Cancer Center oncologist Shilpa Gupta, MD discusses promising findings in the treatment of advanced bladder cancer in this week's Cancer Advances podcast. Dr. Gupta shares data from the phase II Bladder Cancer Signal Seeking Trial (BLASST-1), recently presented at the American Society of Clinical Oncology's Genitourinary Cancers Symposium. She also provides an update on additional in-progress clinical trials and what's on the horizon for bladder cancer research.
Subscribe: Apple Podcasts | Google Podcasts | SoundCloud | Spotify | Blubrry | Stitcher
Breakthroughs in Bladder Cancer Research
Podcast Transcript
Dale Shepard, MD, PhD: Cancer Advances, a Cleveland Clinic podcast for medical professionals, exploring the latest innovative research and clinical advances in the field of oncology.
Thank you for joining us for another episode of Cancer Advances. I'm your host, Dr. Dale Shepard, a medical oncologist here at Cleveland Clinic, overseeing our Taussig Phase I and Sarcoma Programs.
Today, I'm happy to welcome Dr. Shilpa Gupta, a member of our Taussig GU program. She's here today to discuss clinical trials in bladder cancer. Shilpa, can you tell me a little bit about your role here at Cleveland Clinic?
Shilpa Gupta, MD: Thanks, Dale. Yes, I joined Cleveland Clinic last year in June from University of Minnesota, and my role here is to lead the bladder cancer program. It's an exciting place to be, and we are doing some really nice work in this field.
Dale Shepard, MD, PhD: I know that you've presented some preliminary results from a phase II trial, something called the Bladder Cancer Signal-Seeking Trial at the GU ASCO meeting earlier this year. Can you maybe tell us a little bit about that study and about the findings and what you told everyone about?
Shilpa Gupta, MD: Yeah, sure. This was an investigator-initiated trial that I led. As you noted, this is a Bladder Cancer Signal Seeking Trial I. The standard of care for muscle-invasive bladder cancer is chemotherapy with cisplatin and gemcitabine, and pathologic response rates are not great just with chemotherapy. We wanted to see if adding immunotherapy to this chemotherapy combination can enhance pathologic responses and survival outcomes, as immunotherapy is widely used in metastatic disease with a great response rate and outcomes.
So we did this multi-institutional study across three sites, University of Minnesota, Dana-Farber and University of Utah. We enrolled 41 patients between February, 2018 and June, 2019 with muscle-invasive bladder cancer. Patients received four cycles of gemcitabine and cisplatin with nivolumab added on day eight of each cycle. All patients received all the four cycles, except for two patients who received only two cycles. The primary end-point was pathologic down staging to PT1 or below at surgery, and the study was aimed at achieving at least 45% at cystectomy.
Our study actually surpassed that. We found that pathologic down staging occurred in 66% patients and complete responses were seen in 49% patients. More importantly, the combination was very safe with no increased toxicities from the combination. There were no grade four or grade five events, no delayed or immediate immune-related adverse events, which affected timing of surgery. So these results were very promising, overall.
Dale Shepard, MD, PhD: Historically, neoadjuvant trials are difficult. What was the key to the success in getting this trial to happen?
Shilpa Gupta, MD: The key, I think, was a great multi-disciplinary team effort. My urology colleagues, especially Dr. Konety, who was the chair there and Dr. Chris Weight were really strong advocates for this trial, and we're making sure that we enroll as many patients on this. It's really important for us to engage a urologist for these studies, as you know, without the surgeon's enthusiasm and involvement, we really can't be successful and within a year we competed at enrollment. It was pretty remarkable.
Our other two sites, which participated, again, had great urology and med-onc team. So that, I would say, was the key to our success.
Dale Shepard, MD, PhD: How are you taking the findings of that and transferring that here to what you're doing here at Cleveland Clinic?
Shilpa Gupta, MD: Yeah. Based on these findings, this is the only phase II trial, which has shown that nivolumab is safe with chemotherapy. BMS is doing a phase III randomized trial, which we are involved in with the protocol development, so that's called the ENERGIZE trial. We currently have that open at Cleveland Clinic. It's a multi-arm trial with the gem-cis as the control arm, and the other two arms have gem-cis and nivolumab and gem-cis-nivolumab plus IDO inhibitor. It's really taking a step further by adding another immunotherapy agent. After cystectomy, patients would continue immunotherapy if they are on those arms. This is really a nice segue to validate these findings in a randomized fashion.
Dale Shepard, MD, PhD: How about patients? Are they leery to enroll in trials that delay surgery? What have you found, and how have you managed to offset their concerns?
Shilpa Gupta, MD: Yeah. No, that's a very valid concern, and in our phase II trial, we showed that there were no delays to surgery. Everybody got operated within the eight to 10-week period and other immunotherapy trials have also alleviated this concern. Our patients here know that in any case, even if they don't go on a trial, 12 weeks of chemotherapy is standard, and after that, within six to eight weeks, they get operated upon. That concern, I would say, is not a factor at all. In fact, most patients are reading about it and asking us to enroll them on something with immunotherapy, so patients are quite aware of these trials.
Dale Shepard, MD, PhD: It does seem to be a common question, doesn't it?
Shilpa Gupta, MD: Yes.
Dale Shepard, MD, PhD: How do you see this moving forward? Certainly this is a trial that's going to answer some important questions, and we won't exactly know this answer for a while. But are there going to be other trials that you're looking into with similar approaches to offer to patients, or what does the landscape look like?
Shilpa Gupta, MD: Yes, absolutely. Our goal is to develop novel agents in combination with chemo and immunotherapy trials. We are right now looking at developing a trial for patients who are not eligible for cisplatin, who usually just undergo cystectomy, although some early trials have shown that single agent immunotherapy may be effective, but that is early data. Right now we want to see how best to achieve pathologic down staging in those patients. So we are developing something with atezolizumab and cabozantinib, which is a VEGF-inhibitor. Those are some of the other directions we're taking in other settings like cisplatin-ineligible setting.
Based on this trial, we actually got the Department of Defense Idea Award for this year, looking at immune biomarkers, like resistance and response biomarkers to immunotherapy. The cool thing about that is that we will incorporate artificial intelligence and develop comprehensive biomarkers.
We have the cohort of our trial, the BLASST-1, which is immunotherapy and chemotherapy and Dr. Peter Black, who's a collaborator from Vancouver, he has a cohort of his patients who received only gem-cis chemotherapy and Dr. Andrea Necchi from Italy has done single-agent pembrolizumab trial in the same setting. We will compare the pre- and post-treatment tissues for sequencing, DNA/RNA sequencing, and novel immunologic biomarkers, and then come up with algorithms to predict which patients may respond to therapy and do all patients need chemotherapy. Dr. Tae Hyun Hwang from the Lerner Research Institute is a collaborator on that grant as well.
Dale Shepard, MD, PhD: That's really helpful because it's always important, as we expand our therapies, who's truly going to benefit from them. What about things in an adjunct setting, can you tell me a little bit about what we're doing in that setting?
Shilpa Gupta, MD: Yes, absolutely. Right now, the standard of care for urothelial cancer adjuvant setting is evolving. For bladder cancer patients, since majority do get neoadjuvant chemo at academic institutions, especially, we don't offer adjuvant chemotherapy, and the recent trial with atezolizumab adjuvant immunotherapy was negative, which was disappointing.
Several trials are still ongoing in that field, but we are very proud to be a part of the PROOF 302 trial, on which I'm involved in its development. It's primarily for upper tract urothelial cancer patients. Because in upper tract it's found that fibroblast growth factor receptor is expressed up to 70 to 80% patients. In that trial, we are prospectively selecting based on the biomarker. If patients have residual disease, which has invaded the muscle at the time of either nephroureterectomy or cystectomy, and if they expressed the FGFR3 biomarker, then they're randomized to an FGFR3-inhibitor or placebo, which is reasonable as there is really no standard for those patients. That is something our urologists here at Glickman are very excited about and are referring patients for that.
Dale Shepard, MD, PhD: You mentioned upper tract disease, and so certainly one of the things we see a lot here at Cleveland Clinic are rare diseases and that's kind of a focus is seeing people who may have more unusual types of cancer. What about the more unusual histologies? Do we have any efforts ongoing for different histologies?
Shilpa Gupta, MD: Yes. That's an excellent question, Dale. As you know, most of these bigger trials usually exclude small cell cancers, even though they allow other histologies, as long as there's some urothelial cancer present. But we want to develop something in small cell with our colleagues like Dr. Omar Mian from rad-onc, who has interest in that as a basic scientist. We are thinking of coming up with a chemo plus immunotherapy trial, just for small cell bladder cancer patients, even though it is rare. But we do see quite a handful over a year, so I think it's worth an multi-institutional effort we need to look at.
Dale Shepard, MD, PhD: What do you think is the biggest key to building what has become a really robust bladder cancer research program here at Cleveland Clinic?
Shilpa Gupta, MD: Yeah, I think the team here is really fantastic. All the urology colleagues, radiation oncology colleagues, Dr. Mian, who actually is leading another Department of Defense TTSA grant this year, and I'm the co-PI on that along with Dr. Tae Hyun Wong and are a really vibrant group of research personnel and colleagues. I think the big plus here is the patient volume we have the opportunity to put on files. Not every place has all these good combinations. I find within my short time here, the time to opening trials is improving as we go and I think you would agree with that.
Dale Shepard, MD, PhD: Yeah, absolutely. Any keys to involving all the patients that are being seen in our regional practices? Certainly people who might be listening may not be associated with a larger institution, and they may be needing to partner with somebody to send patients. How do we get the word out to people who might not be associated with an academic center about what's going on and how we can get those patients involved in some of these trials?
Shilpa Gupta, MD: Yeah, I think that's a great question, and I would love to get involved with some efforts of sending out communication newsletters, or I think this Cancer Advances circulation should help also.
Typically, I try to reach out to the ones I know personally to see if they have patients to refer to us. But I think as an institutional-wide effort, it would be good to have a disease-specific flyer go out to these. Do we do that for other diseases? Would love to.
Dale Shepard, MD, PhD: Yeah. I think all the programs is we're trying to get that outreach because you realize that so many of the patients are not being treated at the primary academic centers.
Shilpa Gupta, MD: But we do. For our GU group, we have several lists for everybody out in the community, including urologists and medical oncologists. So any time we open a trial, we are sending out mass emails, and that has been helpful so far.
Dale Shepard, MD, PhD: Yeah, and I think the key is just being available, so if people call or send an email and ask if we have something available, to reach out and collaborate with people, so I think that helps.
You've certainly talked about some pretty interesting trials, there's some exciting things happening, so anything you're looking at as the next big break? Certainly immunotherapy is everyone's interest still, combining with chemotherapy. What's next? Is there any particular thing you're looking forward to?
Shilpa Gupta, MD: Yes, absolutely. More recently at the annual ASCO meeting, we saw that in the maintenance setting in metastatic urothelial cancer, patients who get first-line platinum-based chemotherapy, which is the current standard, anybody who progresses after that, we already have single agent immunotherapy approved.
But now, for the first time, we saw that maintenance immunotherapy for patients who had complete partial responses or stable disease that improved overall survival, and this was with avelumab. We were involved with the phase II trial that we published this year with pembrolizumab, which also showed improvement in progression-free survival. That was a phase II trial. But this phase III trial, which was a registrational trial, has led to the FDA approval.
We had been thinking of this even before these results came out, and I'll be leading a trial with Alliance for the setting of bladder cancer patients who get platinum-based chemo and then who don't progress on it. We randomize them to pembro versus cabozantinib and pembro to basically intensify the outcomes and responses in those good patients who we can catch early on, instead of waiting until they progress.
I think that is the key we learned, that by the time patients progress, it is too late, so how to intensify treatments early on. That trial is right now in the works, and that's really exciting for me. We are collaborating with Dr. Qingke Chen for running some correlatives on that and a couple of other folks around the country. It's quite exciting.
Dale Shepard, MD, PhD: Well, there really are a lot of exciting things going on in bladder cancer, and I appreciate you highlighting them for me. So thanks so much for joining us today.
Shilpa Gupta, MD: Thanks, Dale. Have a great day. Thanks for the opportunity.
Dale Shepard, MD, PhD: This concludes this episode of Cancer Advances. You will find additional podcast episodes on our website, clevelandclinic.org/canceradvancespodcast. Subscribe to the podcast on iTunes, GooglePlay, Spotify, SoundCloud, or wherever you listen to podcasts. Don't forget, you can access real-time updates from Cleveland Clinic's Cancer Center experts on our Consult QD website at consultqd.clevelandclinic.org/cancer. Thank you for listening. Please join us again soon.
Cancer Advances
A Cleveland Clinic podcast for medical professionals exploring the latest innovative research and clinical advances in the field of oncology.
Subscribe: