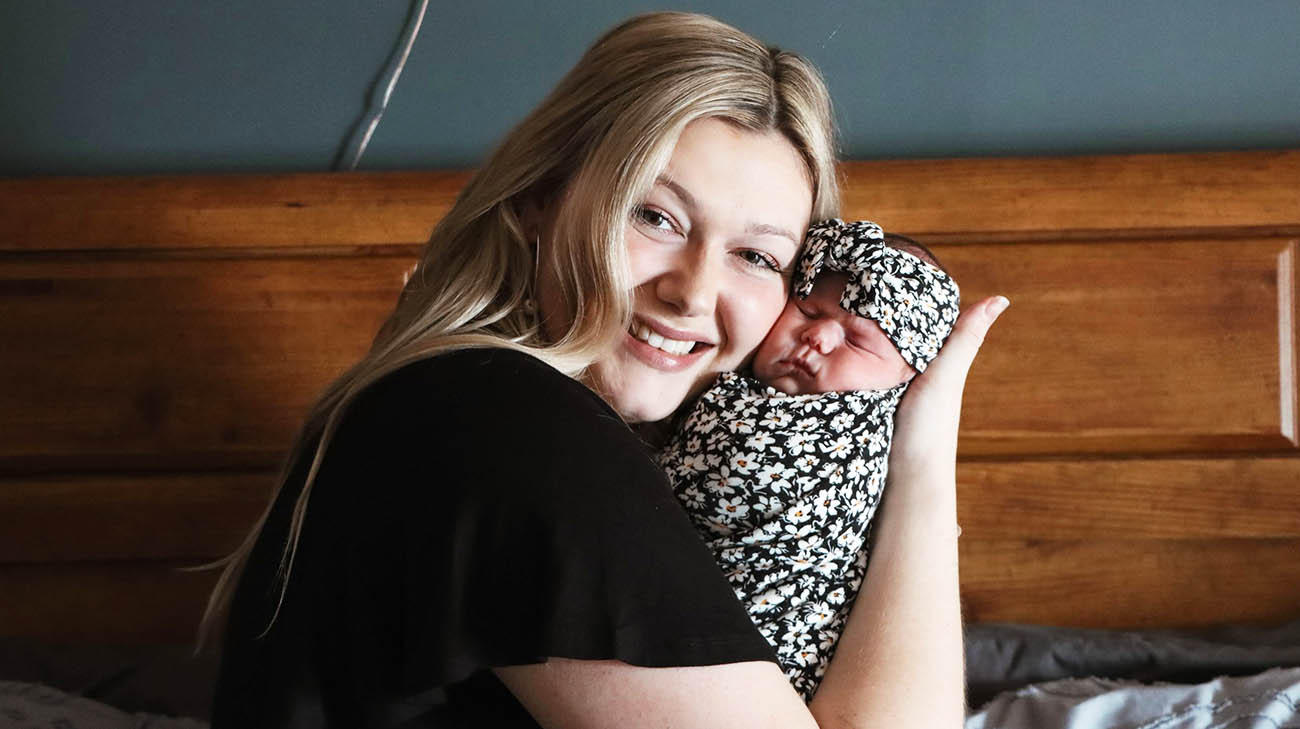 Often, during frequent checkups at a hospital near her home in Kansas, 4-month-old Kennedy Emmerson will surprise a nurse or doctor not familiar with her case.
"The scar on her back looks like a little birthmark," says Kennedy's mom, Kassidy Emmerson. "They typically have no clue it's a scar from a surgery to repair spina bifida."
"Some don't even notice she had kyphosis of the spine. Now, it appears to be so smooth and straight," adds John Emmerson, Kennedy's father.
In March 2023, the results of a routine blood test performed on Kassidy revealed she had extremely high levels of alpha-fetoprotein (AFP), a sign her unborn baby likely had a genetic defect. Further testing revealed Kennedy had spina bifida, a spinal condition that in severe cases can result in the inability to walk, urinary and bowel problems, and developmental difficulties due to hydrocephalus, when spinal fluid collects on the brain.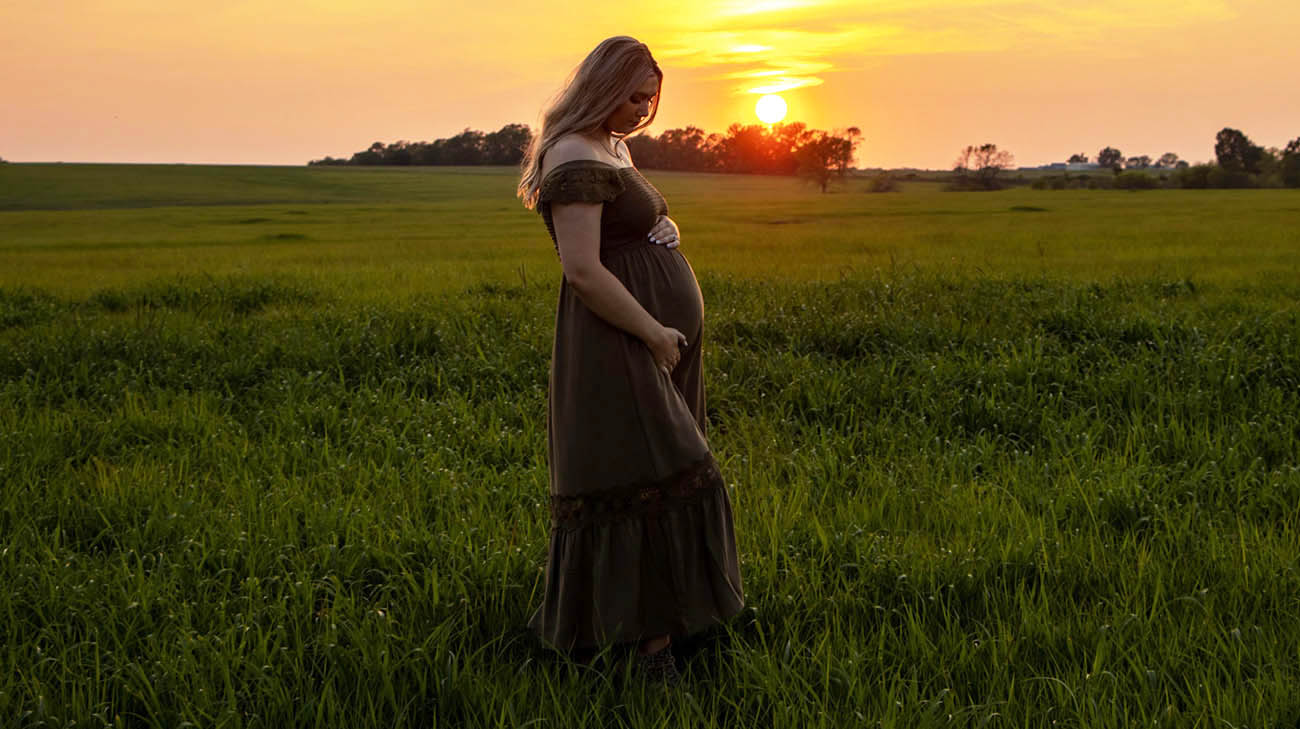 In March 2023, Kassidy learned her and her husband's unborn baby had a severe case of spina bifida. (Courtesy: Kassidy Emmerson)
Kennedy's case of spina bifida was extremely severe. At the time, specialists treating Kassidy informed her and John their unborn baby would have little chance of survival and no chance of living a normal life.
Heartbroken, but unwilling to give up, the young couple sought out other options. After persistently searching online, Kassidy found a Cleveland Clinic story about a successful in utero surgery for spina bifida led by Darrell Cass, MD, director of fetal surgery at Cleveland Clinic's Fetal Care Center and his surgical team. Suddenly, Kassidy and John had their hope restored.
Kassidy's mom, Staci, called Cleveland Clinic to try to reach Dr. Cass. Hours later, while the couple were checking on cattle at their family farm in Fort Scott, Kansas, John got a call on his mobile phone from an Ohio number.
It was Dr. Cass calling, and for the next hour they discussed the possibility of performing a corrective procedure that included mitigating the 90-degree curvature of the fetus' spine.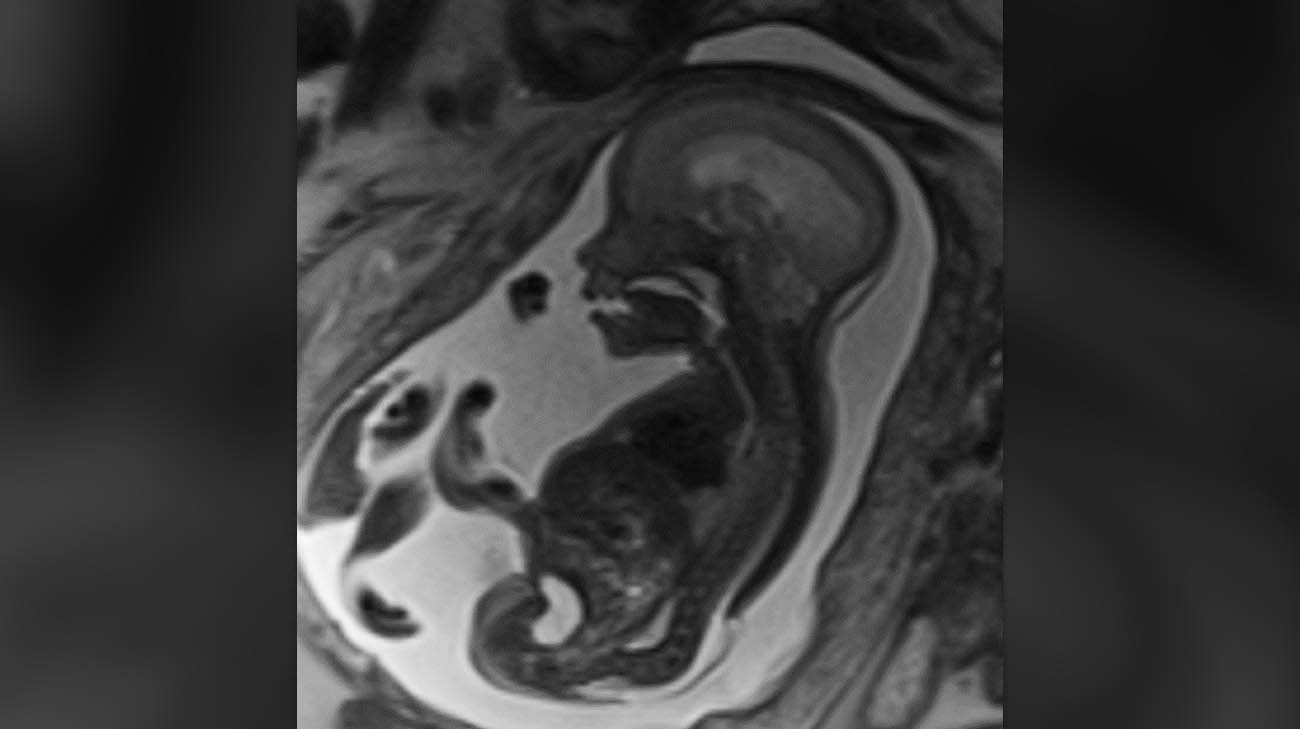 An MRI scan showing the curvature of the fetus' spine. (Courtesy: Cleveland Clinic)
"The first time we talked to him, I knew he was up for the challenge," notes John, who asked Dr. Cass if he would move forward with the surgery if it was his own child. Dr. Cass said he would.
According to Dr. Cass, he and his team felt confident that despite the severity of her condition, fetal surgery to repair spina bifida while Kassidy was 23 weeks gestation could be successful.
"We have a very good team that is experienced in fetal surgery, and we are willing to take on more challenging cases," Dr. Cass explains. "While there is always the risk of complications in fetal surgery, we felt we could set Kennedy up to have the very best outcome for her quality of life."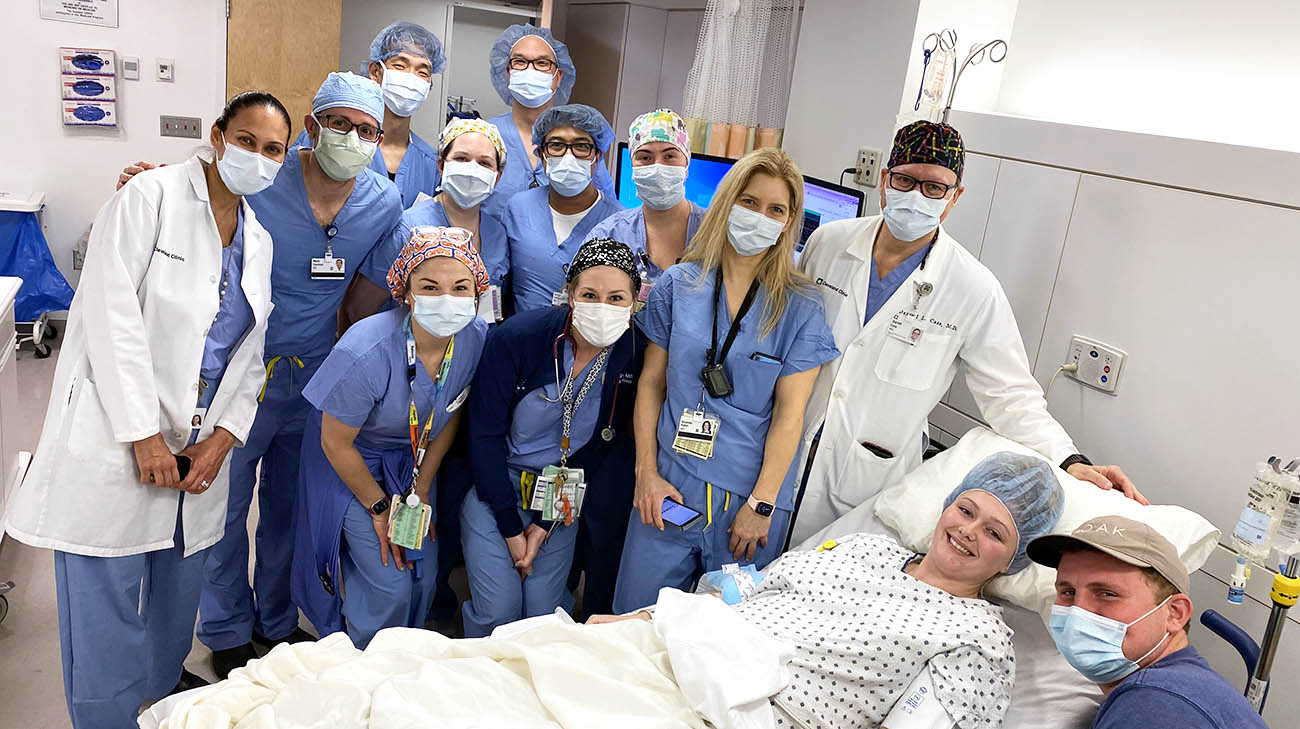 Kassidy, John and Kassidy's Cleveland Clinic care team before she underwent fetal surgery to repair spina bifida. (Courtesy: Kassidy Emmerson)
John and Kassidy felt confident, too, after that phone call. Recalls Kassidy, "I said, 'We're going to Cleveland!'"
Less than three weeks later, Kassidy, John and their respective mothers made the 13-hour drive from southeastern Kansas to Cleveland Clinic's main campus, in Cleveland, Ohio. After getting settled at the Ronald McDonald House, they spent a long Friday meeting with Dr. Cass, maternal-fetal medicine specialist Amanda Kalan, MD, and other team members. Kassidy also underwent several tests and examinations.
The 6-hour surgery took place three days later. Accompanied by pediatric and OB/GYN specialists, to ensure both mom and baby were cared for, Dr. Cass started the procedure with an incision in Kassidy's abdomen, similar to that performed during a C-section. Using ultrasound to pinpoint the location of the placenta and fetus, surgeons opened the uterus, exposing the spina bifida lesion on the back of the fetus.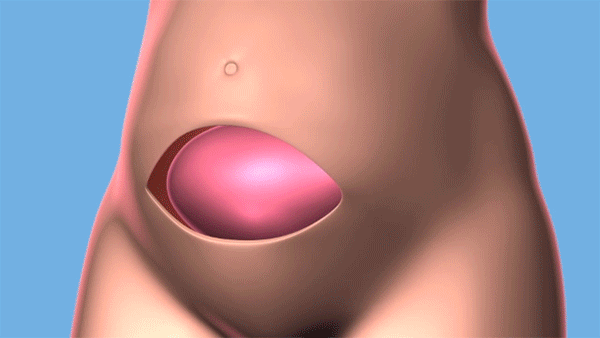 Fetal surgery for spina bifida is a procedure where surgeons open the uterus and close the opening in the fetus' back, while they are still in the womb. (Courtesy: Cleveland Clinic)
Pediatric neurosurgeon Violette Recinos, MD, then performed the repair by carefully suturing several individual layers of tissue to cover up the spinal defect. In doing so, she began the process of reversing the hindbrain herniation, which, if unrepaired, could cause cerebrospinal fluid to back up and create pressure that can cause brain damage.
Afterwards, doctors repositioned Kennedy back in the uterus. Three months later, Kassidy delivered Kennedy at 36 weeks, on June 19, 2023. While Kennedy did incur a clubfoot and right hip dysplasia at birth, both conditions have been corrected through physical therapy that began at two weeks of age.
Dr. Cass says it's a privilege to be able to serve families like Kassidy, John and Kennedy. "It's a blessing to be in the situation to provide this type of fetal surgical care. It's the most rewarding experience of my entire professional career."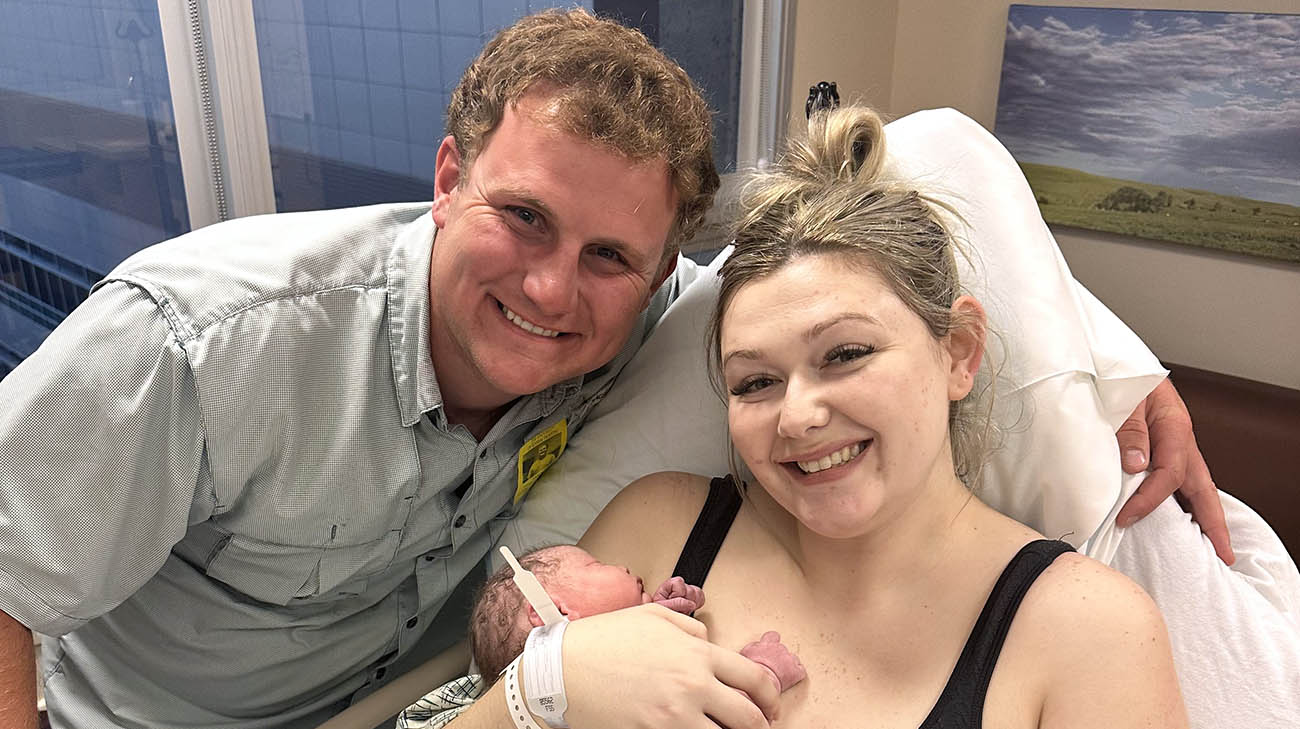 Kassidy delivered Kennedy at 36 weeks, on June 19, 2023. (Courtesy: Kassidy Emmerson)
To further advance the field of fetal surgery, Dr. Cass and team are conducting research looking at expanded criteria around the safety and efficacy of fetal surgery for spina bifida.
To date, Kennedy hasn't required any additional surgeries or treatments related to spina bifida. She continues being monitored by specialists closer to home who are tracking her developmental progress and long-term functionality.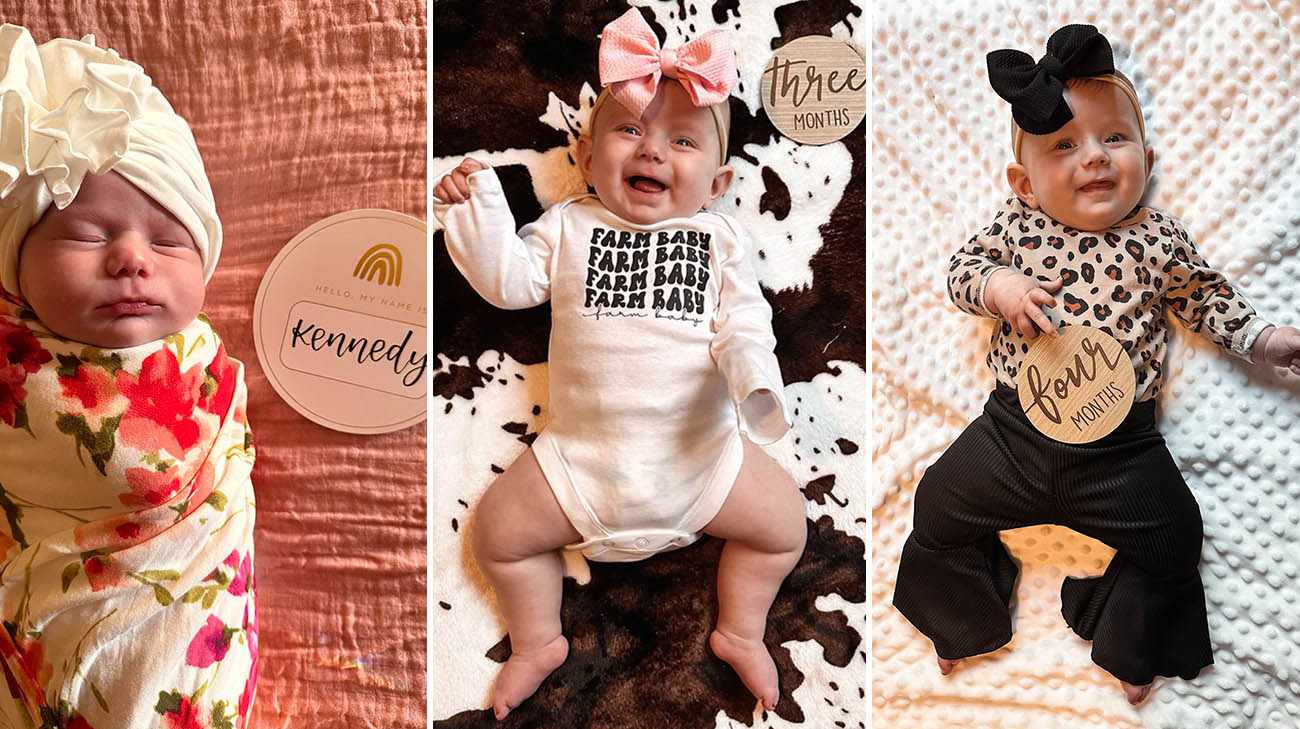 Kennedy continues to be monitored to track her developmental progress. She has not had any corrective procedures related to the fetal surgery since birth. (Courtesy: Kassidy Emmerson)
John and Kassidy say she is a delightful baby, always smiling and giggling and loves to be cuddled. They are grateful for the skills and empathy displayed by Dr. Cass and their entire care team.
"Everyone on that team was wonderful and so uplifting," says John. "They were always realistic with us, but had such a positive attitude. They gave us hope, and now we have our little Kennedy."
Related Institutes: Digestive Disease & Surgery Institute , Ob/Gyn & Women's Health Institute, Cleveland Clinic Children's , Neurological Institute
Patient Stories
Patient Stories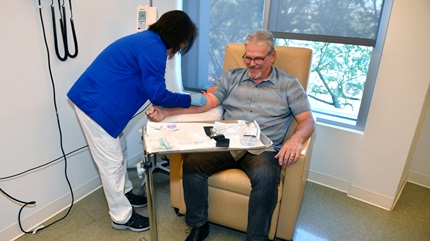 Dec 7, 2023
"The most frustrating thing in the world is not being able to remember something when it was just told to me two minutes ago. Now, with this drug, there's a chance I won't get worse for a while."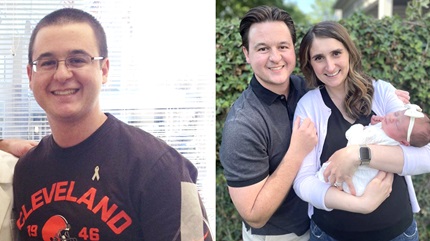 Nov 30, 2023
"At the time of my diagnosis, I was thinking, 'I'm 24. I'm a lifelong nonsmoker. I'm not supposed to get cancer.'"