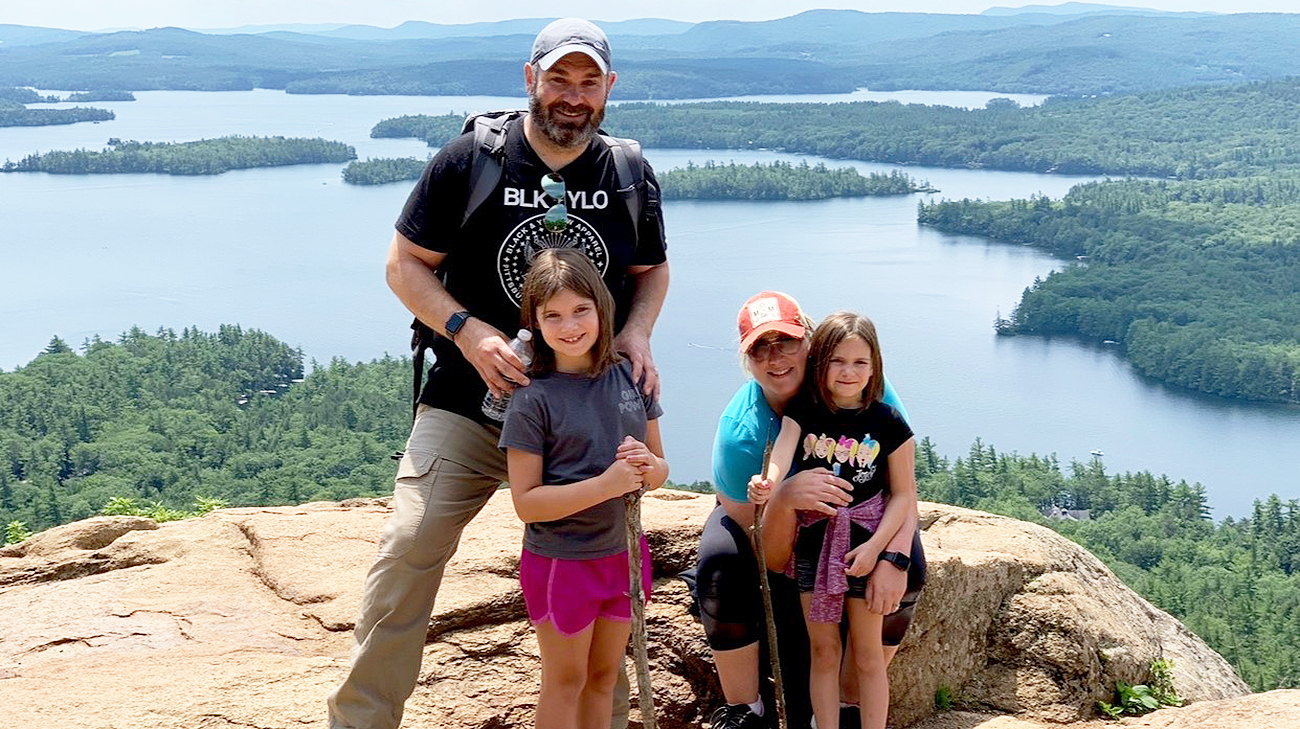 Looking back, 46-year-old Carmen Susman never imagined being diagnosed with stage 4 colorectal cancer was possible. At the time of his diagnosis, he was an active stay-at-home dad who helped take care of his two daughters and exercised daily with his wife, Cherokee.
"I felt great, and I was losing weight in a healthy way – nothing drastic where you'd think something was wrong," says Carmen. "It was just the natural process of eating better and exercising."
In November 2021, urinary issues first prompted Carmen to go to the doctor. He underwent a renal ultrasound to see if kidney stones were causing his symptoms. Unexpectedly, the test showed a mass on his liver.
"My doctors then ordered several follow-up tests, including a colonoscopy. I was due for one anyway since I just turned 45 at the time," says Carmen.
Following the colonoscopy, Carmen was referred to David Liska, MD, colorectal surgeon and director of Cleveland Clinic's DeBartolo Center for Young-Onset Colorectal Cancer and Weiss Center for Hereditary Colorectal Neoplasia. The results from Carmen's test showed he had rectal cancer with metastasis in the liver. He was diagnosed with stage 4 colorectal cancer in December 2021. Unrelated to his cancer diagnosis, Carmen also had diverticulitis, which is an inflammation and infection related to one or more diverticula (bulges in the colon wall).
Since Carmen was under 50 years old, Dr. Liska enrolled him in the Center for Young-Onset Colorectal Cancer. The center provides a multidisciplinary team that includes specialists in surgery, oncology, radiation therapy, genetics, gastroenterology, fertility, psychology and lifestyle medicine.
"Generally, younger people are healthier and can handle more intensive treatments," says Dr. Liska. "Yes, Carmen had stage 4 disease, but we thought he would have the best chance at a positive outcome if he followed an aggressive treatment plan that focused on both the rectal cancer and liver metastasis."
Along with Dr. Liska, Carmen's care team included hematologist and medical oncologist Joel Saltzman, MD, radiation oncologist Sudha Amarnath, MD, as well as surgeon Choon Hyuck David Kwon, MD, PhD, director of Laparoscopic Liver Surgery.
Carmen with his wife, Cherokee, and two daughters before his cancer treatment.(left) Carmen at his first day of chemotherapy.(right) (Courtesy: Carmen Susman)
Carmen's course of treatment included radiation, chemotherapy and surgery. But a few months into his treatment, he faced a roadblock. He finished radiation and had just started chemotherapy when his diverticulitis progressed to the point where he developed a complete bowel obstruction.
"I sensed I had a blockage. I was trying to muscle through it because my wife's birthday and Easter were both coming up," says Carmen. "I started throwing up bile. I knew I had to go to the hospital after waking up the next morning."
Carmen ended up having to undergo emergency surgery to address the bowel obstruction. After recovering, he continued with his chemotherapy treatments. In July 2022, Drs. Liska and Kwon performed a laparoscopic-assisted surgery to remove any remaining cancer impacting the rectum and liver. Carmen also had a temporary ileostomy, a procedure done after bowel surgery so the bowel can rest and heal. He underwent one final surgery to reverse his ileostomy.
Carmen is now in remission with recent CT scans showing no evidence of disease. His doctors will continue to monitor him closely. After taking time to build up his strength, Carmen feels more energetic. He's back to doing the things he enjoys most, like hiking and spending time with his family.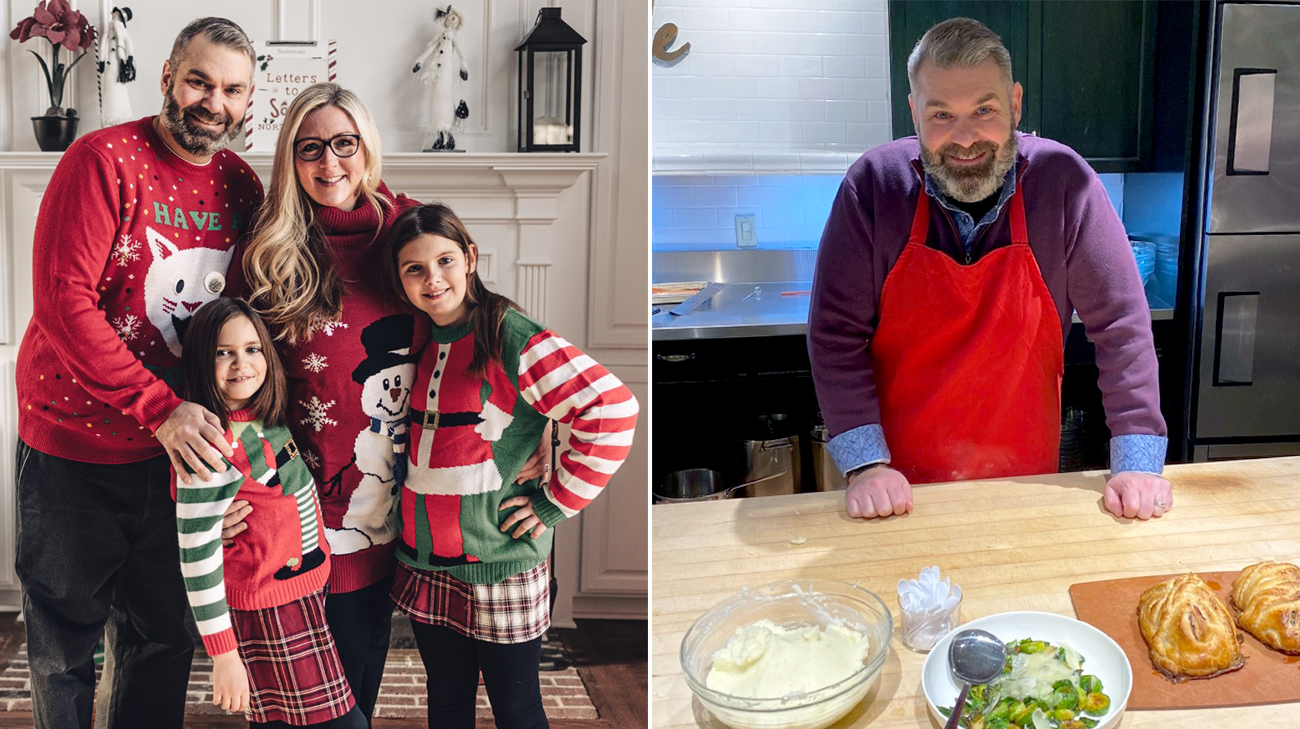 Carmen and his family enjoying his first Christmas after treatment.(left) (Courtesy: Rita Ambrosi) Carmen at a cooking class after treatment.(right) (Courtesy: Carmen Susman)
"I feel the doctors at Cleveland Clinic gave me more time," says Carmen. "I'm embracing everything and making every moment matter."
Dr. Liska says Carmen's story is an example of the troubling trend that shows more young people are being diagnosed with colorectal cancer. According to the American Cancer Society, diagnoses of colorectal cancer in people under 55 years old doubled from 11% in 1995 to 20% in 2019.
"By 2030, the rate of colon cancer in young people, under the age of 50, will have doubled, and the rate of rectal cancer will have quadrupled if the current trend continues," says Dr. Liska.
Factors that can increase the risk of colorectal cancer include obesity, lack of exercise, smoking, excessive alcohol use and consuming a diet high in red and processed meats. However, there are additional factors contributing to the uptick in young-onset colorectal cancer cases.
"We see plenty of young people with colorectal cancer who are healthy, fit – sometimes even athletes. So it's not just obesity or having a sedentary lifestyle. It's a combination of factors," says Dr. Liska. "Our center is doing important research to further explain why younger individuals are getting the disease."
Amid the trend, Dr. Liska stresses the importance of starting colorectal cancer screenings at age 45 for people at average risk for the disease. If you have a family history of colorectal cancer or other risk factors, it may be recommended you start screening earlier.
Dr. Liska adds it's crucial to bring up symptoms related to colorectal cancer and any general health concerns with your doctor. Some of those symptoms can include blood on or in your stool, persistent changes in your bowel habits, abdominal pain and unexplained weight loss.
"Although nobody likes talking about their bowel habits, these conversations don't phase any doctor. If there's anything abnormal or different going on with your body, it's something you should feel very comfortable bringing to your doctor's attention," says Dr. Liska. "Colorectal cancer can be extremely treatable and curable. Early diagnosis is key."
After reflecting on his experience, Carmen echoes the same message and encourages others to pay attention and listen to their bodies.
"If you notice any change with your body, get it checked out regardless of how insignificant you think it might be. If something hadn't made me go to a urologist, I might not be here today," says Carmen.
Related Institutes: Digestive Disease & Surgery Institute , Cleveland Clinic Cancer Center
Patient Stories
Patient Stories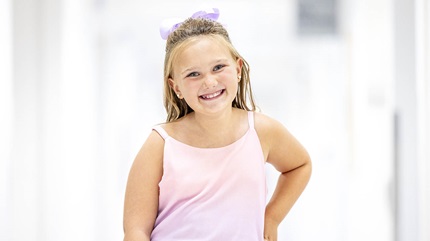 Sep 22, 2023
"This wraps up a chapter in her life we hope we never have to reopen. Audrey handled everything like a champ, and we are so grateful and proud."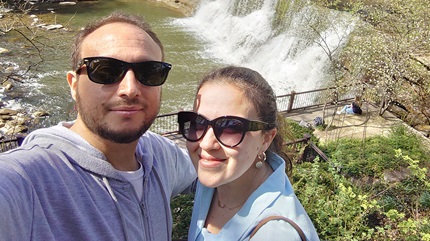 Sep 18, 2023
"Besides my first transplant, I've had other noninvasive surgical procedures, and I needed pain medication for all of them but not this time."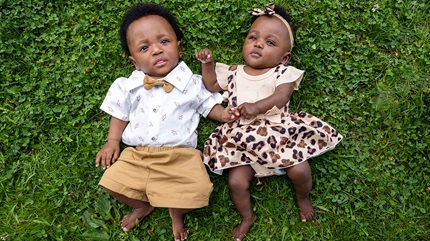 Sep 15, 2023
"Thinking about everything Kimyah and DJ have been through, it was hard to imagine us ever getting to this point. It was unclear if they would be able to do anything by themselves. Now, they're trying to do everything by themselves."