Overview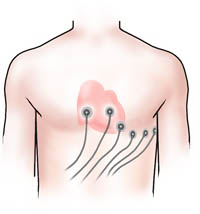 In order to determine if you have heart failure, your doctor needs to know about your symptoms and medical history. Your doctor will ask you about things such as:
You will also have a physical exam. Your doctor will look for signs of heart failure and diseases that may have caused your heart muscle to become weak or stiff
Diagnosis and Tests
Tests used to diagnose heart failure
You will have tests to see how bad your heart failure is and what caused it. Common tests include:
Other tests may be needed, depending on your condition.