Brentwood Foundation Gift Advances Education, Diversity, Community Partnerships
Brentwood Foundation Gift Advances Education, Diversity, Community Partnerships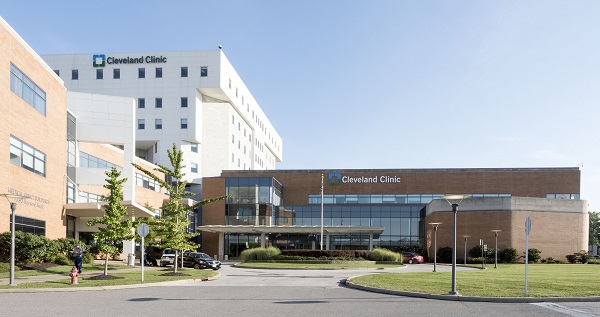 The Brentwood Foundation is committing $11 million in the next decade to train more physicians for Northeast Ohio, diversify the medical profession and improve access to health care for the community served by Cleveland Clinic South Pointe Hospital.
The generous grant builds on the Brentwood Foundation's prior giving to Cleveland Clinic and now distinguishes it as the largest donor to a Cleveland Clinic regional hospital in Northeast Ohio.
South Pointe Hospital has been a beacon for osteopathic research and education since opening in 1957. A Doctor of Osteopathic Medicine focuses on the body's self-healing abilities. This grant honors the legacy of Roger F. Classen, DO, who promoted osteopathic medicine at South Pointe Hospital for more than 45 years and served as chair of the Brentwood Foundation.
South Pointe Hospital's education program is now done in partnership with Ohio University. The Brentwood Foundation grant will create term chairs designed to attract and retain South Pointe Hospital's most talented and accomplished physicians and researchers by providing fully spendable funding to support the patient care, research and education at the hospital—a top priority of South Pointe Hospital President Margaret McKenzie, MD, MS.
"This will help with the pipeline for our quality faculty. Education is at the forefront of the work we do here, and this grant allows us leaders to be proactive in putting in infrastructure that will ensure that, long after we are gone, the focus on osteopathic medicine remains a part of the culture here," Dr. McKenzie says.
The new gift includes $2 million for the Physician Diversity Scholars Program at South Pointe Hospital, led by Shelly-Anne Rodriguez, MD. "The journey to service requires academic excellence, a professional mindset and knowledge of the landscape. Barriers of privilege and access to certain skills and networks early on can leave individuals at a disadvantage. What is transformative about the Physician Diversity Scholars Program is the potential to bridge the gap in recruitment and retention of minority physicians while promoting volunteerism within a community," Dr. Rodriguez says.
The Strategic Grantmaking Fund created by the new Brentwood Foundation gift will support community organizations finding ways to better health, active living and nutrition. Projects may increase the use of virtual visits to underserved communities or may address transportation issues and access to care. South Pointe Hospital has been trying to increase enrollment in programs such as Medicare and Medicaid by talking to people at local libraries, barbershops and gas stations, Dr. McKenzie says.
"We are focused on removing some of the social barriers that people face to making the kinds of lifestyle choices that will improve their health before they need to come to our hospital," she says.
How Artificial Intelligence is Helping Diagnose Pain
How Artificial Intelligence is Helping Diagnose Pain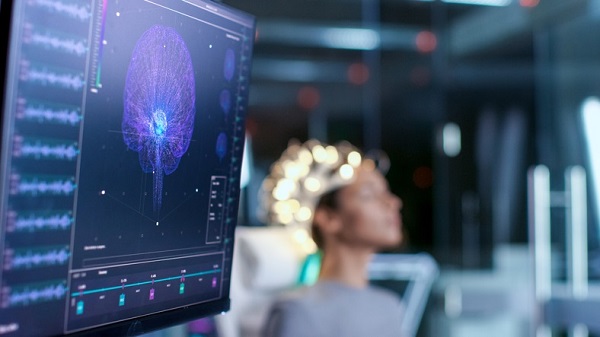 In a new study led by Carl Saab, PhD, and published in NeuroImage, researchers have developed a novel methodology that combines electroencephalography (commonly called EEG) and artificial intelligence to diagnose pain. This marks a giant step forward in objectively diagnosing pain, which has long been a difficult and inaccurate process that relies almost entirely on self-report.
Chronic pain is a nearly universal experience, afflicting millions of people and costing billions in treatment and loss of productivity. Misdiagnosing pain can make treatment difficult and has contributed to the over-prescription and abuse of opioids, a major health crisis in the United States.
According to Dr. Saab, who recently joined the Department of Biomedical Engineering from Brown University, where he led this project, "Our approach offers a significant improvement over the current gold standard for assessing pain, which is what we call the 'smiley face report' that you are typically asked to fill out at primary care or the emergency clinic—a frown for pain, a smiley face for no pain."
Artificial Intelligence: The Next Frontier
Dr. Saab and his team developed and trained an artificial intelligence platform to objectively detect and classify pain using EEG scans (which non-invasively map the brain's electrical activity) from three groups: healthy patients; patients diagnosed with a chronic pain condition called radiculopathy; and patients with chronic back pain who were scheduled to undergo surgery to implant a pain-relieving assistive device.
The researchers trained the computer algorithm to compare and correctly distinguish patterns among the EEGs of the different subject groups, all matched for age and gender. They found that the machine learning algorithm performed significantly better than chance in correctly distinguishing between healthy patients without pain and those with chronic pain. It also accurately distinguished patients scheduled for surgery from all the other subjects.
The Benefits of Automated, Data-driven Pain Diagnosis
"EEGs give us so much data and helpful information on sensory states that artificial intelligence tools are necessary to decipher at all," noted Dr. Saab. "Now, with the use of our algorithm, pain diagnosis may become much more precise and, importantly, can be an automated process."
Not only will the algorithm help automate and streamline the process of diagnosing pain, but Dr. Saab says it may also help automate medical decision making by providing caregivers actionable information.
Currently, pain medicine specialists identify patients who may be good candidates to receive the assistive device surgery (implantation of a spinal cord stimulator) based on subjective self-reports from patients and recommendations from a panel of healthcare experts after analyzing patients' long-term health histories. This algorithm may help simplify and streamline a patient's decision to undergo surgery by providing quickly generated and objective empirical evidence.
"Considering that assessing new or unusual pain is a common onramp for diagnosing the majority of health conditions, this is an exciting new methodology that could potentially transform healthcare. It may also pave the way to apply a similar approach for assessing mental health conditions like depression and anxiety."
Philanthropy's Impact
Dr. Saab says that although his lab is funded by NIH and other industry grants, additional philanthropic support would accelerate the clinical research in neuro-AI working directly with patients in close collaboration with their caregivers.
The seed for such a modern, brain-centric Pain Center has already been planted. Dr. Saab recently created the Cleveland Clinic Consortium for Pain to ensure efficient communication among all members of the pain research community, which includes more than 30 well-established researchers and caregivers throughout Cleveland Clinic.
"The long-term vision for my lab is to modernize the way pain is diagnosed and treated by injecting science into clinical practice," he says. "This vision requires leading-edge research and strategic alignment with clinicians. Cleveland Clinic is the ideal place to create such a center, and that's the main reason why I came here."
Learn how your gift can help further research at Cleveland Clinic.
Cleveland Clinic Tradition Hospital Names New President
Cleveland Clinic Tradition Hospital Names New President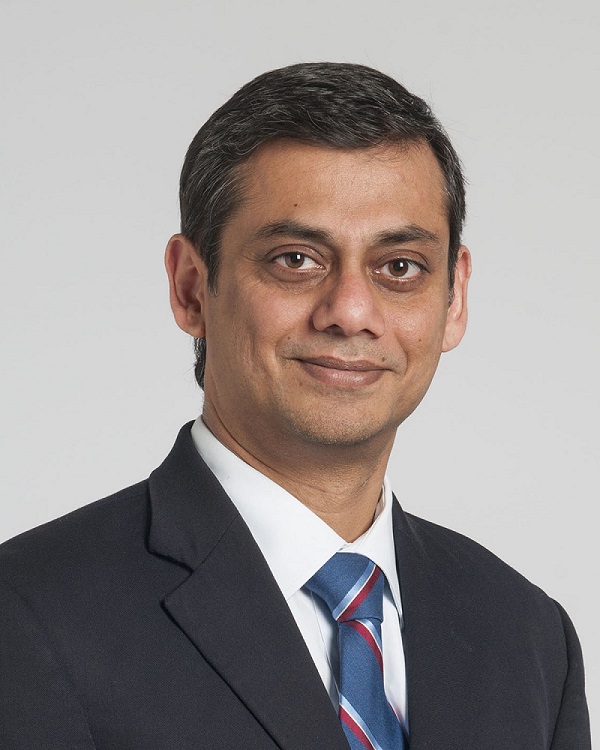 Madhu Sasidhar, MD, has been appointed President of Cleveland Clinic Tradition Hospital, effective Sept. 15.
Most recently, Dr. Sasidhar served as chief medical officer, Cleveland Clinic Abu Dhabi in the United Arab Emirates. During his time there managing clinical operations, he was instrumental in growing both outpatient and surgical volume as well as increasing hospital transfers to Cleveland Clinic Abu Dhabi. He also chaired the hospital's COVID-19 task force.
Prior to joining Cleveland Clinic Abu Dhabi, Dr. Sasidhar served as section head for enterprise respiratory care in the Respiratory Institute at Cleveland Clinic main campus. Dr. Sasidhar has been a member of Cleveland Clinic's professional staff as a practicing pulmonologist since 2008.
"Tradition Hospital has expanded significantly since it opened in December 2013 and it is well positioned for further growth," says Cleveland Clinic Florida CEO and President Conor P. Delaney, MD, PhD. "Madhu's experience in Cleveland and Abu Dhabi make him an ideal candidate to guide Tradition Hospital into the future."
After earning his medical degree from the Jawaharlal Institute of Post Graduate Medical Education and Research in Pondicherry, India, Dr. Sasidhar completed his residency in internal medicine at Saint Luke's - Roosevelt Hospital Center in New York.
He completed his fellowship training in pulmonary and critical care medicine at Yale New Haven Hospital in Connecticut, and recently earned his master's degree in business administration from Insead, Fontainebleau, France.
Cleveland Clinic Weston Opens Lozick Women's Center
Cleveland Clinic Weston Opens Lozick Women's Center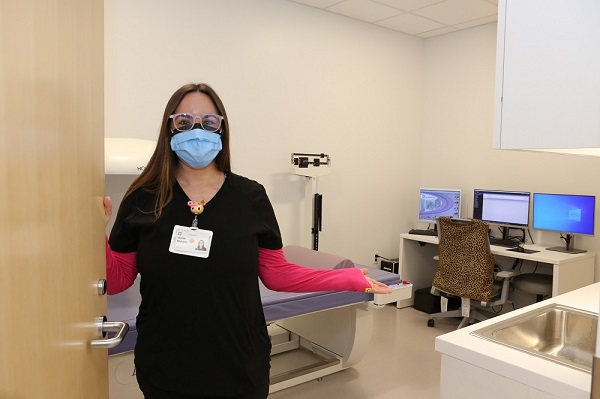 Cleveland Clinic's Weston Hospital recently announced the opening of its newly constructed 6,800-square-foot Lozick Women's Center, designed to provide a seamless and holistic experience for patients undergoing screening, diagnosis and treatment for breast cancer.
Funded with philanthropic support, patients at the Lozick Women's Center will be cared for by a multidisciplinary team of experts including breast surgeons, medical oncologists, radiation oncologists, breast radiologists, plastic surgeons, breast pathologists, physician assistants, nurses and a certified patient navigator.
"The Lozick Women's Center offers women's health services in a comfortable and healing environment," says Rodolfo J. Blandon, MD, MBA, President of Cleveland Clinic's Weston Hospital. "We are grateful to our donors who supported our vision for the Women's Health Center, and our mission to provide our patients with world-class care."
Diagnostic services at the Lozick Women's Center will include breast imaging services, state-of-the-art 3D mammography, pelvic ultrasound, breast biopsy and bone density services.
Patients will also have access to support services to help them navigate the changes and challenges associated with breast cancer. Complimentary medicine services such as massage therapy, Reiki, yoga, nutrition education and art therapy are available to address the "whole person" through a holistic treatment. In addition, comprehensive psychotherapy services are available to promote the deepest level of healing possible and include traditional psychotherapy and non-traditional therapies, such as heart-centered meditation and guided imagery.
Genetic counseling is also available for cancer risk assessment and treatment planning, with the focus on targeting the right tumors with the right therapies.