Overview
Overview
The Department of Hematology and Oncology at the Maroone Cancer Center - Cleveland Clinic Florida offers specialized training for physicians interested in adult hematology and oncology. This one-year, non-ACGME accredited fellowship is designed to prepare physicians for academic careers which focus on the management of hematologic and oncologic malignancies. Our program is robust, both clinically and academically. The program is comprised of 18 faculty members capable of serving as clinical preceptors and/or research mentors. We are currently enrolling for active clinical research projects focused on breast, lung, and hematological neoplasms. Additionally, preceptors at the Maroone Cancer Center have been granted access to national data, as collected in the National Cancer Database operated by the American College of Surgeons, which allows for epidemiologic analyses and survivorship-based research in both breast and lung malignancies.
As there is no board certification, ACGME guidelines do not apply to this one-year fellowship training program. Graduates of this fellowship will receive recognition of the additional hematologic malignancy, and oncology training from Cleveland Clinic Florida, an accredited Academic Comprehensive Cancer program by Cancer on Commission.
Program Director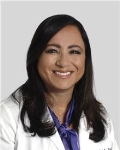 Zeina Nahleh, MD
Associate Program Director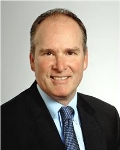 Evan Alley, MD
Curriculum
Curriculum
Goals & Objectives
Provide the foundation and tools for a successful career in Hematology-Oncology in an academic setting.
Offer an in-depth exposure to multidisciplinary approaches to oncological and hematological malignancies and multi-modal management strategies.
Provide exposure and training in national accreditation, and compliance programs.
Conduct research in the field of cancer.
Allow the opportunity to improve medical knowledge, and overall subspecialty competence related to the areas of Hematology and Oncology.
Basic Curriculum
Clinical & Research Components
The Hematology-Oncology Fellowship is a one-year program; the fellow will participate in all activities performed by the Oncologic and Hematologic Malignancy teams. An outline of the typical rotation schedule follows; it can be tailored slightly to fit specific career interests.
Inpatient Hematology Service – 3 Months
Time spent in the clinical Hematologic Malignancy service will focus on the fellow acquiring experience in the diagnosis and treatment of hematologic malignancies, preparative therapy for transplantation, management of acute and chronic related conditions and management of related toxicities and supportive care. Additionally, the fellow will be exposed to a wide variety of consultative experiences in both benign and malignant hematology. The fellow is expected to take overnight phone calls on a rotational basis during this inpatient time.
Outpatient Clinic- 6 months
Time spent in the outpatient clinic will focus on patients with solid tumors and hematologic malignancies, as well as the management of these pathologies and the general approach to the outpatient management of various other malignancies. This will include attendance at the disease-specific tumor boards, educational Grand Rounds, and meetings. During the outpatient rotation, experience will be gained within disease-specific services, including: Breast, Lung and GI cancers, Psycho-oncology, and in the Radiation Oncology clinic.
Research- 2 months
Fellows are expected to conduct clinical or laboratory-based cancer research during the year of the fellowship training in an area of their interest
Meetings
Fellows will have support to attend the annual American Society of Clinical Oncology and/or the annual American Society of Hematology meetings.
Supervision and patient care responsibilities
The Advanced Specialty Hematology-Oncology fellows will be supervised by an attending physician when seeing patients. The fellow will be responsible for follow-up on patient-related issues. Fellows will participate in clinic and rounds, and will interact with the physicians and nurses regarding phone calls and urgent problems. They will take supervised weekend calls, along with a supervising physician, as 1:4.
Procedural Skills
Chemotherapy
Bone Marrow aspiration and biopsy (diagnostic)
Apheresis procedures
Blood transfusion
Didactic component
All fellows attend several, weekly tumor boards/Oncology Clinical Case Conferences, as well as monthly Cancer Grand Rounds, and one monthly Research-in-Progress meeting. Fellows present at one or two conferences per year (i.e. two lectures per year). Fellows are also expected to attend the annual regional cancer symposia (Breast, Head and Neck, Colorectal Cancer) organized by Cleveland Clinic Florida. Additional research seminars are readily available throughout the Cleveland Clinic Florida and Taussig Cancer Institute in Cleveland Clinic, OH. Fellows are expected to present one talk on their research topic at the 'Research in Progress' lecture series and/or present their research at one of the Cancer Grand Rounds, or during one of the monthly physicians retreats.
Eligibility and Application
Candidates must be board certified or eligible in Internal Medicine and have completed 3 years of an ACGME accredited residency.
Positions Available
One fellow per academic year.
Application
Application
We require the following supporting documents to be submitted before your application will be considered:
Fellowship application
Curriculum Vitae
Personal Statement, specifically addressing your academic goals and research interests in Hematology and Oncology
Two Letters of Recommendation: one letter should be from your Residency Training Program Director. At least one letter should address your clinical abilities and medical knowledge. Letters of Recommendation should be addressed to Dr. Zeina Nahleh
Examination Requirements:
US Medical School Graduates – USMLE Parts I, II, and III or FLEX and be board certified or eligible in Internal Medicine.
International Medical Graduates – ECFMG Certificate, FMGEMS
Cleveland Clinic Florida sponsors H1-B visas
Inquiries regarding the program can be directed to:
Lauren Eadeh, M.A., M.A.O.M., AP
Fellowship Coordinator
EADEHL@ccf.org
Benefits
Benefits
Please refer to the table below for new salary rates, effective July 1, 2023:
| Grad Level | Current Pay Rate |
| --- | --- |
| 1 | $61,609 |
| 2 | $63,685 |
| 3 | $65,743 |
| 4 | $68,315 |
| 5 | $70,591 |
| 6 | $73,368 |
| 7 | $75,798 |
| 8 | $77,276 |
Paid Time Away: Vacation, Maternity, & Paternity
Vacation – 3 weeks (15 working days) provided at the beginning of each academic year
Maternity – 6 weeks paid leave for natural childbirth or adoption; 8 weeks for cesarean section. Additional time off unpaid up to a maximum of 12 weeks under the Family Medical Leave Act.
Paternity – 2 weeks paid leave. Additional time off unpaid up to a maximum of 12 weeks under the Family Medical Leave Act.
Insurance
Healthcare – Cleveland Clinic Florida covers 50% of annual Healthcare Plans for Clinical Trainees and their families. Effective on the first day of training with no waiting period.
Dental and Vision Care – Cleveland Clinic Florida covers 100% of annual Dental and Vision Care Plans for Clinical Trainees.
Maternity Care – 100% coverage is provided through the health care plan that you select within the plan's guidelines.
Pharmaceuticals – As outlined by the Cleveland Clinic Florida Health Plan.
Malpractice – Paid by the Cleveland Clinic Educational Foundation/Cleveland Clinic Florida. Limited to activities within the training program.
Life Insurance – $25,000 term group policy.
Travel Privileges and Other Education Activities
Senior residents, chief residents and fellows in ACGME and NON-ACGME programs that meet eligibility criteria as outlined in the Graduate Physicians Manual may be approved to attend academic meetings for the purpose of presenting or engaging in leadership roles within national societies will be eligible up to 5 days per academic year with a maximum reimbursement of $1,200 per academic year.
Additional Benefits
Book Allowance – A $250 educational allowance per year is available to all clinical residents/fellows. Primary use is for textbooks.
On-call Meals – Breakfast, lunch and dinner: Paid by Cleveland Clinic Florida when on in-house night call.
Membership – ACP membership paid for by the program.
Cell phones – Apple iPhone provided to all residents.
Uniforms – Supplied by Cleveland Clinic Florida.
Current Fellows
Current Fellows
Class of 2024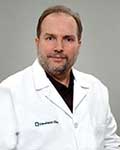 Saffet Guleryuz, MD
University of Tennessee Medical Center
Alumni
Alumni
Class of 2023
Sindu Iska, MD
Onco-Hospitalist
University of Arkansas/Multiple Myeloma Institute
Little Rock, Arkansas