Introduction
Introduction
At Cleveland Clinic, we are committed to offering all of our transgender and non-binary patients comprehensive and quality care. Our team is here to help navigate this process, in order to achieve lasting personal comfort with their gendered selves.
Our Transgender Medicine & Surgery Program offers routine medical care tailored specifically to patients' needs, as well as transition-specific services including mental health support and therapy, gender-affirming hormone therapy and surveillance, and gender-affirming surgery.

Cecile Ferrando, MD, MPH
Diversity & Inclusion
Discover the role diversity and inclusion plays at Cleveland Clinic and at its Graduate Medical Education program, as well as our diversity and inclusion efforts.
Learn more
Outcomes
Outcomes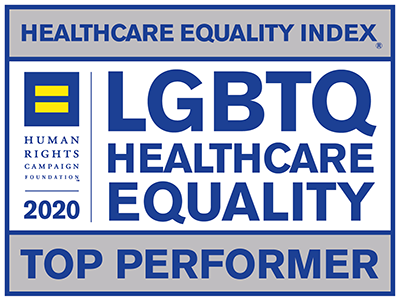 "Our mission is to provide culturally competent gender affirming care and routine health care to transgender and gender fluid individuals. Our team members strive to serve our patients in the best way possible, and we do all that we can to make them feel comfortable and safe in our facilities. We applaud all patients for being brave enough to walk through the door, and will work as a team to help them reach their goals."
Healthcare Equality Index
National research has shown that lesbian, gay, bisexual, and transgender (LGBT) patients are at increased risk for substandard, insensitive, or even abusive care due to stigmatization. This has led to a number of inequalities in the delivery and quality of healthcare to members of this group, which include:
Patients are more likely to delay needed regular medical care.
LGBT individuals are more likely to be dependent on alcohol, tobacco, or drugs.
Gay men and transgender patients are at higher risk of sexually transmitted infections, including HIV.
Lesbian women are more likely to be overweight and are less likely to have regular cancer screenings.
Youth are more likely to experience significant mental health problems, have a higher risk of suicide, engage in risky behaviors, and become the victims of violence.
Elderly LGBT patients are at risk for poor social support due to stigmatization.
We strive to decrease healthcare disparities through education, training, and the delivery of world-class health care to LGBT patients.
Since 2016, The Human Rights Campaign has recognized Cleveland Clinic hospitals for inclusive, culturally competent care.
The Human Rights Campaign's Healthcare Equality Index is a national benchmarking tool that evaluates healthcare facilities for their dedication to the equitable treatment and inclusion of their LGBTQ (Lesbian, Gay, Bisexual, Transgender, Queer or Questioning) patients, visitors and employees.
Services
Services
Below are the services we currently provide for our transgender patients. We offer comprehensive care through a multi-disciplinary team of providers that are housed amongst our many institutes at Cleveland Clinic.
Fellowship Overview
Fellowship Overview
The Transgender Medicine & Surgery Program is a multidisciplinary program that includes the following institutes at Cleveland Clinic: Women's Health, Medicine, Adult and Child Psychiatry & Behavioral Health, Pediatrics, and the Center for Bioethics. The entire fellowship will be divided into twelve one-month rotations.
While the focus of the program will be on surgery, fellows will graduate with a comprehensive understanding of the medicine and mental health components of transgender care. Fellows will also have exposure to both adult and pediatric patients.
Genital Affirmation Surgery
This rotation enables fellow to become competent in reconstructive surgery techniques allowing the trainee to perform genital affirmation procedures independently once the fellowship is completed.
Transgender Medicine
The fellow will care for transgender patients seeking transition-specific medical services as well as primary care in a family health setting. The fellow will become competent in the medical care of transgender patients, and have an in depth experience seeing patients requiring transition-specific medical services as well as primary care.
Pediatric Endocrinology
The purpose of this rotation is for fellows to gain experience caring for transgender patients in Pediatric Endocrinology. The fellow will learn how to assess pediatric and adolescent patients who present for management of gender dysphoria and medical transition.
Adult Psychiatry
The Adult Psychiatry rotation will expose fellows to the mental health aspect of transgender care.
Physical Therapy
The purpose of this rotation is to learn how to manage postoperative transgender patients from a physical rehabilitation perspective after they have undergone genital affirmation surgery.
Plastic Surgery and ENT Surgery
The Plastic Surgery and ENT Surgery rotation is to expose the fellow to other types of gender affirming surgeries, including facial feminization, tracheal and vocal cord surgery, and breast surgery (mastectomy and augmentation).
Research
The purpose of the research portion of the rotation is for fellows to study transgender care using various study methodology, under the supervision of a research mentor. One day each week will be protected for research.
Educational Requirements
Educational Requirements
Female Pelvic Medicine and Reconstructive Surgery Case Conference
The fellows and faculty participate in a monthly M&M case conference for all urogynecology cases. At this conference, the fellow will present any challenging transgender surgical case and the goal is to facilitate group discussion to learn how to approach these types of cases.
Pelvic Floor Conference
The Pelvic Floor Conferences are attended by the Urogynecology, Female Urology, Colorectal Surgery faculty and their fellows and residents, along with interested members of the Departments of Biomedical Engineering, Quantitative Health Sciences and Physical Therapy. These conferences include subspecialist guest lectures, journal club, and case conferences. Fellows are asked to moderate the monthly journal clubs. Recent topics have included: diagnosis and management of vulvar disorders, assessment and treatment of chronic pelvic pain, management of mesh complications, transgender surgery, postpartum perineal care, surgical planning for pelvic organ prolapse, updates in treatment for urinary incontinence.
OBGYN & Women's Health Institute Grand Rounds
The fellow participate in weekly departmental Grand Rounds. Included in these conferences are monthly GYN Quality Assurance and Improvement meetings. Fellows actively participate in these conferences and present all pertinent patient materials.
Adult Transgender Team Meeting
The fellow will be required to attend the Transgender Adult Team's monthly meeting. The fellow will be responsible for case presentations and will take an active role in discussing care plans for patients seeking gender affirming care.
Quarterly Adult and Pediatric Multidisciplinary Transgender Team Meeting
The fellow will also attend the quarterly Adult & Pediatric Multidisciplinary meeting that is intended to provide continuing education in didactic and journal club format to all members of the adult and pediatric teams. Fellows will be responsible for case presentations, literature reviews and leading journal club throughout the year.
Staff
Fellows
Fellows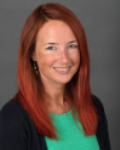 Frances Grimstad, MD
Transgender Surgery & Medicine Fellow, 2021-2022
Pediatric & Adolescent Gynecology
Boston Children's Hospital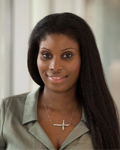 Dr. Renee Rolston, MD
Transgender Surgery & Medicine Fellow, 2022-2023
Female Pelvic Medicine & Reconstructive Surgery
Montefiore Medical Center-Albert Einstein College of Medicine, Bronx, NY
Alumni
Alumni
2020-2021
Kavita Mishra, MD
Female Pelvic Medicine & Reconstructive Surgery
Stanford School of Medicine
Stanford Health Care
Redwood City, California
Apply
Apply
Cleveland Clinic Transgender Surgery & Medicine Fellowship, 2024-2025
Please check back in November 2023 for details regarding this fellowship.
We remain appreciative of the interest in our program. Any questions can be sent to our Education Program Manager, Jenn Hancock, at hancocj@ccf.org.