Facts & Figures
Residency Outcomes
Cardiology (16): Cleveland Clinic (3), Georgetown University, Medical College of South Carolina, Montefiore Medical Center—Albert Einstein College of Medicine (2), New York Medical College, Scripps Clinic, University Hospitals—Cleveland Medical Center, University of Iowa, University of Miami, University of Minnesota, University of Pittsburgh Medical Center (2), Wright State University
Endocrinology (2): Cleveland Clinic, The Ohio State University
Gastroenterology/ Hepatology (6): Cleveland Clinic, Henry Ford Hospital, Mayo Clinic (Arizona), New York Presbyterian Hospital (Cornell Campus), University of Miami, University of Minnesota
Geriatrics (1): University of California (San Francisco)
Hematology/Oncology (5): Beth Israel Deaconess Medical Center, Duke University, Temple University, University of Illinois at Chicago, University of Washington
Infectious Disease (1): Cleveland Clinic
Nephrology (1): Cleveland Clinic
Pulmonology/Critical Care (3): Cleveland Clinic, George Washington University, Johns Hopkins University
Vascular Medicine (1): Cleveland Clinic
General Internal Medicine (14)
Cleveland Clinic (9), Duke University Health System, Massachusetts General Hospital, New York Presbyterian/Lawrence Hospital, Toledo Hospital, Virginia Mason Medical Center
Research and Scholarly activity is an integral part of our training program. Residents have the opportunity for funded travel to national conferences and enjoy the mentorship of world class clinicians, educators, and researchers.
Total Output:
Publications

Presentations

Abstracts

133

121

168

Total activity for PGY3 class completed during residency training
Residency Benefits
Salary: Competitive
Time Off: 3 weeks per year, Personal days, Flex days, flexible support for interviews.
Career development: Career Counseling, CV Review, House Staff Association (HSA), Women's Professional Staff Association (WPSA)
Research Support: Travel days, funded travel, protected research time, and research courses
Other Benefits: Pocket Medicine, MKSAP, Board Review Course, iPhone
Rankings
No. 1 - Cardiology
No. 3 - Endocrinology
No. 2 - Gastroenterology
No. 5 - Geriatrics
No. 7 - Hematology/Oncology
No. 2 - Nephrology
No. 3 - Pulmonology
No. 2 - Rheumatology
US News & World Report "2017-2018 Best Hospitals" Rankings: Cleveland Clinic ranked No. 2 hospital in the nation.
---
Why Cleveland
Home to many incredible major and minor league sports teams: from the 2016 NBA Champs, the 2016 ALC Division Champs, and the 2016 Calder Cup Champions.
Surrounded by the Cleveland Metroparks: including beaches, parks, walking/hiking trails, golf courses, the zoo, and all the beautiful sights mother nature has to offer. If you enjoy the outdoors, Cleveland has something to offer you.
Home to the Rock & Roll Hall of Fame, Museums of Art, Natural History, and Contemporary Art, the Cleveland Botanical Gardens, the Cleveland Orchestra, and a thriving food scene.
---
Residency Experience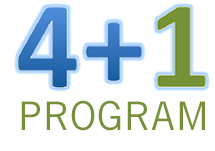 4+1: Optimizes and maximizes our residents' exposure to ambulatory medicine without interfering with training in the inpatient setting. This creates two unique opportunities:
The ability to deliver our curriculum in a dedicated manner without interference with clinical duties, and
Empowerment of our residents to be the Primary Care Physician (PCP) for their outpatient clinic patients. The set-up helps to break up back-to-back inpatient rotations and guarantees a Golden Weekend every 5 weeks.
All inpatient, consult, and elective rotations are assigned within 4-week blocks called X weeks followed by one week of longitudinal continuity clinic (LCC) defined as Y week.
Structure of X Weeks- Inpatient/Consults/Electives
Primary Inpatient: General Medicine, Cardiology, Oncology, Gastroenterology/Hepatology, Nephrology, Palliative Medicine, Neurology, Medical Intensive Care Unit (MICU), and Cardiac Intensive Care Unit (CICU)
Clinic/Consult: Cardiology Clinic/Consult, Vascular Medicine Clinic/Consult, Gastroenterology Clinic/Consult, Emergency Department, Renal Clinic/Consult, General Medicine Consult, Endocrinology Clinic/Consult, Neurology Clinic/Consult, Palliative Medicine, Pulmonary Clinic/Consult, Rheumatology Clinic/Consult, Geriatrics Clinic/Consult, Infectious Disease Clinic/Consult, and Bariatric Clinic
All inpatient and consult rotations have an embedded curriculum with teaching sessions arranged a few times every week by dedicated faculty in that specialty.
Structure of Y week- LCC
Categorical residents have 1 week of longitudinal continuity clinic every 5 weeks.
The preliminary and VA track residents have their elective rotations divided in 1 week blocks.
During the LCC week, categorical residents have


6 – ½ days IM clinic sessions,
2 – ½ days academic half days (one on Monday AM and Tuesday PM) which is their protected learning time
1 – ½ day for sub-specialty clinic of choice or additional primary care experience
1 – ½ day for panel management
---
FRAME: Foundations of Resident Assessment, Mentorship, and Emotional intelligence (FRAME) is an innovative conference series of small group interactive educational sessions within the Internal Medicine Residency Program to enhance resilience, empathy, teamwork, and communication skills.
Coaching Program: The Resident Coaching Program's (RCP) goal is to promote residents' awareness of their growth and development, enhance resiliency, and improve trainee confidence in their own self-assessment and self-directed learning.
---
Program Structure
Categorical Track: The traditional residency program structure. Carried out through the 4+1 model. Residents have inpatient, consult, elective, and longitudinal clinic experiences over the course of 3 years.
Hospital Medicine Track: Categorical Track with dedicated 2 month Inpatient Medicine block. Designed for residents interested in Hospital Medicine and those interested in fellowship training (especially those with a strong inpatient focus).
Primary Care Track: Allows for additional dedicated ambulatory experience. Designed for residents who wish to prepare for practice in an ambulatory setting within the community or academic setting. Unique experience in practice improvement and unique models of care.
VA Track: As a Categorical Resident, you have the option to participate in the VA Center of Excellence Track. This track is designed for physicians with an interest in health care systems, quality improvement, patient safety, and interprofessional collaboration. Unique opportunities include protected time for the creation and implementation of Quality Improvement projects, Yellow belt certification in Lean Six Sigma process improvement training, bioethics and health care humanities and a number of customizable ambulatory clinical experiences.