Categorical Track
Categorical Track
Categorical Track: The traditional residency program structure. Carried out through the 4+1 model. The residents follow a comprehensive three year curriculum to cultivate a well-rounded internist and prepare residents for the subspecialty of their choice. Residents have inpatient, consult, elective, and longitudinal clinic experiences over the course of 3 years.
---
4+1 Structure
The Cleveland Clinic Internal Medicine program adopted a 4+1 structure for resident schedules. All inpatient, consult, and elective rotations are assigned within 4-week blocks called X weeks followed by one week of longitudinal continuity clinic (LCC) defined as Y week. The goal of 4+1 structure is to optimize and maximize our residents' exposure to ambulatory medicine without interfering with training in the inpatient setting.
This creates two unique opportunities:
The ability to deliver our curriculum in a dedicated manner without interference with clinical duties
Empowerment of our residents to be the Primary Care Physician (PCP) for their outpatient clinic patients
All categorical residents have 1 week of longitudinal continuity clinic every 5 weeks.
Structure of Y week- LCC
During the LCC week, categorical residents have:
6 – ½ days of their longitudinal continuity clinic
2 – ½ days blocked for academic time (one on Monday morning and Tuesday afternoon) which is their protected learning time
1 – ½ day for sub-specialty clinic of choice or additional primary care experience
1 – ½ day for administrative responsibilities
Structure of X Weeks- Inpatient/Consults/Electives
Primary Inpatient Rotations:
General Medicine
Cardiology
Hematology/Oncology
Liver
Neurology
Medical Intensive Care Unit (MICU)
Cardiac Intensive Care Unit (CICU)
Clinic/Consult*:
Cardiology Clinic/Consult
Vascular Medicine Clinic/Consult
Gastroenterology Clinic/Consult
Renal Clinic/Consult
General Medicine Consult
Pre operative Clinic
Endocrinology Clinic/Consult
Neurology Clinic/Consult
Pulmonary Clinic/Consult
Rheumatology Clinic/Consult
Geriatrics Clinic
Infectious Disease Clinic/Consult
Allergy/Immunology Clinic
Women's Health Clinic
LGBT Clinic
Sports Medicine Clinic
Dermatology Clinic
Sleep Medicine Clinic
Palliative Medicine Clinic/Consult
*These are just a few of the clinical opportunities available at Cleveland Clinic - many residents choose to pursue elective in more specialized areas to position themselves for success in pursuing a job or applying for fellowship.
All inpatient and consult rotations have an embedded curriculum with teaching sessions arranged a few times every week by dedicated faculty in that specialty.
Three Year Curriculum
First Year

Second Year

Third Year*

Inpatient Experience

7 months

6 months

5 months

Elective

1 month

1.5 months

2 months

Research

0 months

1 month

1 month

Y week LCC

2.5 months

2.5 months

2.5 months

Emergency Med

0.5 months

0 months

0.5 months

Vacation/Float

1 month

1 month

1 month

*All PGY3 residents attend 1 week intensive board review course in June
Clinician Educator Track (CET)
Clinician Educator Track (CET)
Starting July 2018, we are proud to announce the formation of the Clinician Educator Track (CET)! This track promotes the acquisition of skill needed to effectively teach, mentor and assess learners, develop new curricula, and disseminate scholarly work. This NRMP track is designed for residents interested in pursuing a career in academic medicine with a focus on medical education.
The program will accept three CET residents per year. Selection is competitive, and PGY1 residents will match into this track.
Encompasses a longitudinal curriculum that spans three years.
Each resident will have an educational mentor over the course of their training.
Residents will build an academic portfolio which will assist them in future endeavors.
Residents will have one half-day of dedicated CET curriculum during their longitudinal clinic (Y) week.
Hospital Medicine Track (HMT)
Hospital Medicine Track (HMT)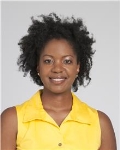 Jazmine Sutton, MD
Director, Hospital Medicine Track
Associate Program Director
Hospitalists are physicians whose primary professional focus is the general medical care of hospitalized patients. Hospital Medicine is a growing and dynamic field of Internal Medicine. Expertise in inpatient medicine includes efficiency of care for hospitalized patients, broad-based knowledge in the management of acute medical conditions, and the ability to manage and succeed in a team environment to improve patient care.
In order to meet these goals, the Internal Medicine Residency Program offers an Inpatient or Hospital Medicine Track (HMT) to give this increased focus to your training. As an adjunct to the Categorical medicine training, you will have a dedicated 10 week experience (split over second and third years). You will be exposed to concepts of quality and patient safety, care transitions, risk management, perioperative medicine, and effective consultative practice. You will also be exposed to concepts of teaching and leadership training and be introduced to medical business practices.
This track is designed for residents who are interested in Hospital Medicine careers as well as those who plan fellowship training (particularly fellowships with a strong inpatient focus).
The clinical Hospital Medicine experience will include one-to-one mentorship with a Hospitalist, following a Hospitalist work schedule. These rotations are done at Fairview Hospital, Hillcrest Hospital, or Medina Hospital, three excellent community hospitals in the Cleveland Clinic Health System. These experiences provide a unique opportunity to learn and practice Medicine in a community setting. Residents will learn clinical medicine, transitions of care, and compare the various hospital systems of care. In addition, patients in the community hospital setting often present with more "bread and butter" medical conditions, compared to many patients seen at the Main Campus tertiary care center who often have more complex situations.
The non-clinical portion of the track is comprised of a variety of educational programs and sessions. Problem Based Learning (PBL) cases are used to guide learning about several areas of systems-based practice. These sessions are supplemented with directed seminars about topics important to the practice of inpatient medicine. HMT residents spend time learning the basic concepts of Quality Improvement and Patient Safety; this experience includes the opportunity to interact with leaders in the Cleveland Clinic's Quality and Patient Safety Institute as well as designing a QI/PS project. HMT residents also learn the fundamentals of perioperative medicine through a dedicated curriculum of case-based, didactic, and clinical experiences. A graduated experience is provided to residents in the second year of the track to build on knowledge and skills learned during the first year.
Program Details
The Hospital Medicine track is designed to help physicians become effective agents of change in the complex hospital environment by training them to be leaders in coordinating and participating in the assessment, development, and implementation of system improvements. Residents will also become proficient in the care of complex hospitalized patients with exposure to:
Increased experience in both consultative general medicine and perioperative assessment and care.
Palliative medicine experience.
Dedicated experience in hospital system-based competencies such as patient safety, quality improvement, and risk management.
Dedicated experience in leadership skills including team approaches, multi-disciplinary care, management practices, and professionalism.
Exclusive one-on-one time spent with experienced academic hospitalists. Hospital Medicine is a growing and dynamic field of Internal Medicine. Expertise in inpatient medicine includes efficiency of care for hospitalized patients, broad-based knowledge in the management of acute medical conditions, and the ability to manage and succeed in a team environment to improve patient care.
Primary Care Track (PCT)
Primary Care Track (PCT)
Primary Care Track: Designed for residents who wish to prepare for a career in General Internal Medicine (GIM) within an academic or community setting. We seek to train superb GIM primary care physicians. Our health system allows for our residents to experience exceptional health care delivery models, hone their clinical skills, and practice their leadership skills.
Primary Care Track (PCT)
We have an outstanding three-year Primary Care Track (PCT) that is offered in a fully integrated collaborative way alongside our other Internal Medicine tracks. Our PCT has been around for over 20 years and is designed for residents who wish to prepare for a career in General Internal Medicine (GIM) within an academic or community setting. Interested students are encouraged to apply through ERAS to the Cleveland Clinic's Primary Care Track Program (NRMP Code: 10751514).
PCT residents have a longitudinal continuity clinic (LCC) during their Y weeks. The Y week has dedicated teaching, LCC, and opportunity for an additional ambulatory clinic experience in another GIM practice location or subspecialty clinic with an ambulatory focus.
During specific months of the academic year, all PCT residents have Primary Care Block (PCB) along with their standard Y weeks. PCB allows for important GIM curriculum, topics relevant to outpatient medicine, and experience in appropriate subspecialty clinics to help prepare you for the practice of GIM in the ambulatory setting. For example, we offer office-based dermatology, ophthalmology, women's health, psychiatry, and sports medicine among others.
Our PCT aspires to provide a balance of ambulatory and inpatient experiences in order to help you become a superb GIM physician. PCT program leadership and GIM clinical faculty exemplify the essence of GIM – clinical knowledge, empathy, and professionalism. We strive to develop in our trainees in the skills and tools necessary to go on to GIM careers within an academic or community setting. If you are interested please don't hesitate to contact us at 216.444.2336 or via e-mail: IMRPPrimaryCareTrack@ccf.org for more information.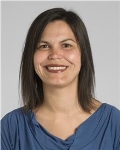 Stacey Jolly, MD, MAS, FACP
Associate Professor of Medicine
Primary Care Track Program Director
Primary Care Core Faculty
I am the first in my family to become a doctor and have found a home in general internal medicine. I was drawn by the complexity of symptoms intertwined with disease, amazed at the resiliency of the human experience, and appreciated the focus on prevention and social justice. It is the time in my clinic that I enjoy the most and from those experiences get great ideas for clinical research, quality improvement projects, and medical education.
I feel fortunate to have chosen my career in general internal medicine as each day meets engaging and stimulating patient care with the benefits of a continuity relationship and opportunities to drive the positive impact of healthcare change for my patient population.
I love being challenged by the various presentations of acute and chronic conditions, and solving the puzzles of multiple signs and symptoms that make up the complicated stories of cases I see every day in the clinic. I find it extremely gratifying being able not only to diagnose and treat but also prevent diseases, making sure patients stay healthy so they can enjoy healthy and happy lives. I think knowing your patients, continuing to take care of each and every one of them throughout the years, knowing their stories and being part of their lives is a privilege that very few other professions can offer.
Primary care provides an amazing opportunity to take care of patients throughout their adult lives no matter the particular issue at hand. It is truly a privilege to be play such a significant role in the lives of my patients. I feel honored to have these unique relationships with my patients and it keeps me going.
Graduated Primary Care Track Residents - 2018
Chad Cozart, DO
Outpatient Primary Care Physician in a hospital-owned group practice setting alongside 5 other physicians and 1 NP.
Skyline Medical Group
Nashville, TN
Saad Munzar, MD
Associate Staff - Internal Medicine
Cleveland Clinic Lakewood Family Health Center
Cleveland, OH
Current Primary Care Track Resident Profiles
Nabil Madhun, DO - PGY 3
Born and raised in Cleveland, Ohio, I am a lover of all things in this city including the Browns and Cavs. Clinical interests include diabetes, evidence based medicine, and socioeconomic barriers in medicine. Outside of the hospital I enjoy golfing, baseball, snowboarding, and all the great food Cleveland has to offer.
Dhruvika Mukhija, MD - PGY3
I was born and raised in New Delhi, India's capital and a perfect representation of modernity and tradition, much like Cleveland Clinic, where modern medicine and cutting edge research meet the heritage of this wonderful institution. Therefore, when it came to choosing residency programs, Cleveland Clinic's Primary Care Track was an obvious choice, especially after my Post-Doctoral year here. The ideal mix of clinical training and research, and a rock-solid foundation laid by world-class primary care specialists, who work closely with subspecialty consultants, make this the ideal residency program. Outside of work, I like to spend my free time shopping and eating out at new restaurants (I love Sushi!) and almost equally enjoy relaxing on my couch with a cup of hot chocolate and a nice TV show. Looking forward to the next three years of my training here!
Ceena Jacob, MD - PGY2
What I love about primary care is that it is truly multifaceted- I can assume the role of being a listener, educator, advisor, friend and well wisher all at the same time . It is the prospect of combining continuing longitudinal care along with the breadth and the versatility in the practice of medicine here that appeals to me the most. I also strongly believe that patient education is a key tool which empowers the community to choose a healthy lifestyle and practice simple hygienic measures. It is indeed half the battle won against any disease. Where better to kickstart those discussions other than your PCP's office. Outside of medicine - I love spending time with my two boys , cooking and reading.
Rachel Parker, MD - PGY2
As a Cleveland native, I am thrilled to give back to the community I love as part of the Cleveland Clinic Primary Care Track. My clinical interests include medical education and healthcare disparities, particularly those pertaining to the LGBTQ+ population. Outside of the hospital, I enjoy cooking, watching Cleveland sports, and spending time outdoors.
Jessica Erickson , MD - PGY2
Bio Coming Soon
Teera Crawford, MD - PGY2
Growing up as a minority and with family members who have multiple medical problems, I have seen the effects of chronic disease on my family as well as my community. This has led me towards a career that will allow me to help my patients become active participants in their care and knowledgeable of the disease processes that are affecting them. I was drawn to primarycare for the ability to develop long term relationships with my patients and help educate and treat their medical issues, as well as prevent others from developing.
Jenna Hackenberger, MD - PGY1
I was drawn to the primary care track because I feel that it provides a more balanced internal medicine training experience that will allow me to leave residency feeling equally confident in my inpatient and outpatient clinical skills. I'm interested in general internal medicine, but I'm also open to the possibility of pursuing a fellowship after residency if I end up finding a certain specialty particularly enthralling. I am passionate about preventive care, rural medicine, and psychosocial/socioeconomic contributors to health. I find that I gain the most joy and satisfaction from patient care when I can get to know my patients and develop trusting relationships with them. Outside of medicine, I enjoy spending time outdoors and cooking or trying out new restaurants around Cleveland.
Nakul Bhardwaj, DO, MPH - PGY1
Born and raised in Ohio, I knew I held a strong connection with the Cleveland Clinic institution and its ideals towards promoting health beyond the confines of the hospital. The gratifying feeling of educating patients and teaching students is what drove me towards a career in medicine, and, more specifically, academic medicine. My clinical interests include culinary medicine, promoting wellness through preventive care, and improving health outcomes through better patient education. Outside of the hospital, I love to play and watch soccer (go Arsenal!), cook with music in the background, and find new foods in the great city of Cleveland.
Sean Morris, DO, MPH - PGY1
I chose medicine because I saw opportunities to improve patient experience and access to health care. Out-patient medicine provides a key setting for behavior change, prevention, and sustained patient relationships. My background in public health has allowed me to work in global health, community health, and preventative medicine. These experiences have shown me the significance of one-on-one clinical interaction in establishing and maintaining wellness. In my free time, I go hiking with my wife, visit my hometown of Frankfort, MI, and play Starcraft II.
Malika Mukhamedova, MD - PGY1
Born and raised in Tashkent, Uzbekistan (ex-USSR). Clinical interests include women's health, preventive medicine, global health and socioeconomic barriers in medicine. Outside of the hospital I enjoy traveling, learning new languages, educating and playing with my kids and exploring all the children's activities that Cleveland offers.
Preliminary Year
Preliminary Year
Preliminary residents spend the majority of the year on core Internal Medicine rotations.
The 4+1 schedule structure extends to our preliminary track as well. Instead of IM longitudinal clinic, the Y-week will consist of a clinic or consult rotation.
Sample preliminary resident schedule
Clinical experience may include
General Internal Medicine (Kimball/Tucker)
Subspecialty Consult Services (Nephrology, Gastroenterology, Cardiology, etc)
Cardiology Inpatient
Hepatology Inpatient
Hematology/Oncology Inpatient
Neurology
Electives
Emergency Department
Vacation: 3 weeks plus a float week
VA Track
VA Track
Center of Excellence Track
Hosted by the VA Transforming Outpatient Care (TOPC) Program
The Louis Stokes Cleveland VA Medical Center
Center of Excellence in Primary Care Education
Megan McNamara, MD, MS
Associate Professor of Medicine, Case Western Reserve University School of Medicine
Physician Director, Transforming Outpatient Primary Care Center of Excellence, Louis Stokes Cleveland VAMC
Physician Director, G.I.V.E. Clinic, Louis Stokes Cleveland VAMC
As a Categorical Resident, you have the option to participate in the Center of Excellence Track.
This track is designed for physicians with an interest in health care systems, quality improvement, patient safety, and interprofessional collaboration.
During your residency, your schedule will include four outpatient blocks. During the outpatient blocks, you will see patients in a primary care setting at the Cleveland Louis-Stokes Veterans Administration. You will be paired with one other Center of Excellence resident, and together you will share a panel of patients. This unique opportunity provides a great deal of autonomy and unrivaled continuity. Skills and training obtained as a participant in this track will be applicable to all physicians, whether planning further specialty training or a career in primary care.
The Center of Excellence curriculum includes the following:
Creation and implementation of Quality Improvement and Patient Safety Projects
Yellow belt certification in Lean Six Sigma process improvement training
Subspecialty rotations in geriatrics, outpatient procedures, urgent care, and women's health
Subspecialty blocks in the area of your choice at the VA or Cleveland Clinic.
Bioethics and health care humanities
1st Year:
One Block (12 weeks)
2nd Year:
First Block (12 weeks)
Second Block (12 weeks)
3rd Year:
One Block (12 weeks)
Background: In January 2011, the Louis Stokes Cleveland Veterans Affairs Medical Center (VAMC) received a five million dollar federal grant to offer physician learners a novel and visionary approach to healthcare in the 21st century. In collaboration with the Cleveland Clinic Internal Medicine Residency Program, the Frances Payne Bolton School of Nursing, and supported by the VA Office of Academic Affiliations, the Center of Excellence will prepares caregivers to work in new models of care that demand teamwork and patient centered care. Participants will be offered novel educational opportunities to build on current strengths in the curriculum as well as acquire new skill sets. As a tribute to the success of this program, it was refunded in 2016 for another 3 million dollars over the next 4 years.
Setting
The VA Primary Care Clinics: The outpatient clinical experience at the Cleveland VA medical center serves a diverse patient population of varying age and medical complexity with oversight by dedicated faculty who are selected on academic merit and proven commitment to clinical education. In this environment, participants manage patients in collaboration with pharmacists, psychologists, and registered nurses. Emphasis on chronic disease management is provided via traditional office visits, shared medical appointments, tele-health communication, and through utilization of locally-developed diabetes, chronic kidney disease and heart failure disease registries. The Cleveland VAMC has fully implemented the "PACT" (Patient-Aligned Care Team) model (synonymous with patient centered medical home), which provides dedicated interdisciplinary team members to enhance patient care and provider and patient satisfaction.
Curricular Components:
Training in Six Sigma and other Performance Improvement Tools: The Center of Excellence partners with faculty from the Case Weatherhead School of Management to provide the skills and tools necessary to implement quality improvement into the everyday care of patients. Residents receive training in management skills and receive yellow belt certification in Lean Six Sigma process improvement training.
Leadership in Quality Care Improvement: Residents will become competent in leading and incorporating quality measures and performance improvement into the delivery of healthcare. You will have access to chronic disease registries and will be provided various opportunities to learn how to use these tools effectively for panel and population management, and improve safety and quality at the system level.
Interdisciplinary team based care: Residents will engage in a team-based model for healthcare delivery. To facilitate this model, the VA has partnered with CCF and the Frances Payne Bolton School of Nursing to support the integration of the education of medical residents and nurse practitioner students. As members of a PACT team, residents and nurse practitioners will work collaboratively with RNs, LPNs, social workers, pharm-Ds, health psychologists, as well as dedicated administrative support for a specified panel of patients. The goal of this model is to provide comprehensive patient care while enhancing provider and nursing staff satisfaction.
Proactive Care: Residents will learn motivational interviewing via collaboration with our behavioral health specialists. The will also be teaching patients self-management skills (via collaboration with the Frances Payne Bolton School of Nursing's NIH funded Self-Management Advancement through Research and Translation Center).
Real time real patient feedback: Residents will be provided unique opportunities to obtain real-time feedback from selected patients to understand the patient experience along the entire continuum of healthcare as patients experience it. Also, video of patient encounters will be reviewed and critiqued by select staff, in order to improve upon patient care skills.
Humanities in Healthcare: Residents will engage in aNarrative Healthcare Course, which includes pre-designated reading assignments of relevant popular press and movies. Discussion of these selections will occur at regular meetings led by members of the Department of Bioethics and Case Western Reserve University. Additionally, the VA has partnered with the Cleveland Museum of Art to develop an Art in Healthcare curriculum as well as with the Allen Memorial Art Library to provide a historical perspective to the practice of Medicine and Nursing. Residents participate in live session at the Cleveland Museum of Art as a portion of their training in humanities in health care.