Overview
Overview
What are cardiometabolic risk factors?
Cardiometabolic risk factors are a group of conditions that often occur together and are a major cause of heart and vascular disease.
Cardiometabolic risk factors include:
Diabetes, pre-diabetes, or insulin resistance
High cholesterol and/or high triglyceride levels
High blood pressure
Excess body weight
While each one of these factors increase your risk for heart disease, when combined together, the chance for early and severe cardiovascular disease (such as heart attack, stroke, and peripheral vascular disease) is greater.
Early diagnosis and treatment not only reduce your risk but also prevents the onset and progression of cardiovascular disease.
Who We Treat
Who We Treat
The Center for CardioMetabolic Health is a specialized program in Cleveland Clinic's Section of Preventive Cardiology and Rehabilitation, established in 1985, that includes cardiologists, endocrinologists, pharmacists, dietitians, exercise physiologists, and behavioral lifestyle therapists.
Our healthcare team treats patients who are at risk of or have cardiovascular disease, including coronary artery disease, myocardial infarction (heart attack), recent stent placement or cardiac bypass surgery or heart failure and one or more of the following risk factors:
Diabetes, pre-diabetes, or insulin resistance
High cholesterol and/or elevated levels of triglycerides
High blood pressure
Excess body weight
The Center for CardioMetabolic Health team works with each patient to identify health issues and risk factors, choose the best treatment options and create a plan of care designed just for you.
They will keep your primary care doctor and other doctors you see updated on your treatment and progress. Our goal is to not only to help you reduce your cardiometabolic risk, but to maintain a healthier lifestyle and to improve risk factors to prevent heart and vascular disease.
Our Medical Team
Our Medical Team
Director: Dennis Bruemmer, MD, PhD
Our multidisciplinary team is dedicated to helping you manage your cardiometabolic health to successfully prevent and manage cardiovascular disease.
Cardiovascular Medicine Specialists
Specialists in cardiovascular medicine will perform a physical exam, review your risk factors, determine if you have cardiovascular disease and discuss steps to prevent disease from developing or getting worse. This information is then used to create your individualized plan of care.
Endocrinology/Diabetes Specialists
Our Endocrinologists work side-by-side with our cardiologists to reduce your risk of getting diabetes or help you control diabetes by managing your glucose levels, weight and other risk factors. Treatment may include lifestyle changes and/or medications, including newer diabetes medications (SGLT2 inhibitors and GLP-1 receptor agonists) that also help your cardiovascular system. If you need weight-loss medication or surgery for obesity, we will work with specialists to get you the treatment you need.
Cardiovascular Clinical Pharmacists
Our specialized pharmacists will talk to you about medications you take, if you are tolerating them and how well they are working. We will make sure that there are no interactions between any of your medications. In addition, we will discuss options for improvement in medication plans to achieve your individual goals for risk factor reduction. We will review your pharmacy benefits and health plan formularies in order for you to have a cost-efficient medication plan.
Kathleen Faulkenberg, PharmD, BCPS
Lucianne West, PharmD, BCCP
Diet and Nutritional Counseling
Our medical nutrition specialists are licensed dietitians who will help you create a healthy diet plan that works with your lifestyle and food preferences. They also have a variety of educational materials to help you with food choices, grocery shopping, food preparation and dining out.
Julia Renee Zumpano, RD, LD
Katherine Patton, MEd, RD, CSSD, LD
Exercise Physiology and Cardiac Rehabilitation
You will work with a certified exercise specialist to create a program to help you meet your goals, taking into consideration your lifestyle and what you like to do. Cleveland Clinic also offers a cardiac rehabilitation program that is supervised and directed by nationally certified rehabilitation specialists and nurses. We use state-of-the-art monitoring tools and a variety of exercise equipment for your safety and convenience.
Behavioral Lifestyle Modification
Behavioral lifestyle modification includes motivational encouragement and coaching from our team to help you take control of your health and reduce your risk of cardiovascular disease.
This includes working with you to find the best ways to help you make lifestyle changes, control your weight and stay accountable and on-track to meet your goals.
Make an Appointment
Make an Appointment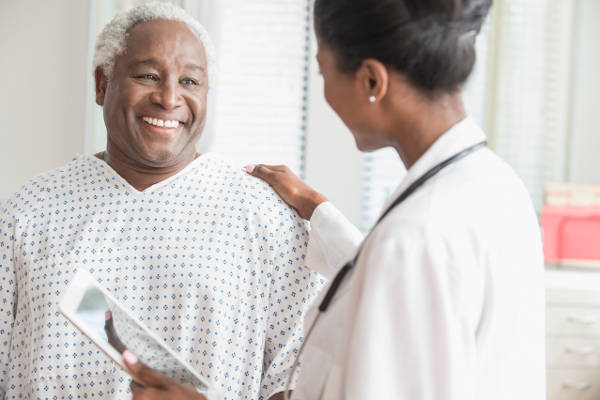 By Phone
Call 216.444.9353 or toll-free 800.223.2273, ext. 49353 or submit an online request.
Physician Referrals - Call 800.659.7822 (or call physicians' office directly).
The Center for CardioMetabolic Health is located at Desk JB-1, on the lower level of the Sydell and Arnold Miller Family Heart, Vascular & Thoracic Institute.
What to expect during your appointment
Prior to your appointment, we will review your medical records and see whether any testing is required for your upcoming visit with us. During your first appointment, you will meet with:
A physician to assess your cardiometabolic risk factors and the presence of any cardiovascular disease.
A pharmacists to review your current medications and discuss benefits provided through your health plan.
A nutrition specialist to tailor a healthy lifestyle plan.
An exercise physiologist will to create an activity program for you.
Depending on whether you have diabetes and need adjustment in your medication, you will meet with our Endocrinology Diabetes Specialists, who will review your current diabetes care, glucose logs, and discuss options for improvement in your blood glucose levels.
After reviewing your risk factors and specific needs, the doctor will talk with you about how to lower your risk and/or improve current disease. The physicians will work with other team members to create a personalized program to reduce your risk of cardiovascular disease. Some patients will only need a single visit while other patients may need more advanced management. For example, patients with uncontrolled diabetes or those interested in long-term weight management may require more intensive medical supervision to achieve optimal control of risk factors. For those patients who do not live close to Cleveland, you may choose to follow-up with us through virtual visits, speak to us by phone, or our secure message system "MyChart".
Travel to the Cleveland Clinic
To help make your visit to Cleveland Clinic as easy as possible, please visit:
More Information
If you need more information, click here to contact us, chat online with a nurse or call the Miller Family Heart, Vascular & Thoracic Institute Resource & Information Nurse at 216.445.9288 or toll-free at 866.289.6911. We are happy to help you.
Videos
Videos
Cardiometabolic risk factors are important heart disease risk factors, but they are "modifiable risk factors" – or ones that you can control or change. By making changes in your lifestyle, you can actually reduce your risk of developing heart disease.
Video Playlist
How Do Diet and Medications Play a Role in Cardiovascular Disease? Featuring Dennis Bruemmer, MD, PhD
Do you have Diabetes? What can you do in the New Year for a healthy heart? Featuring Dennis Bruemmer, MD, PhD
Weight Goals for 2020, featuring Dennis Bruemmer, MD, PhD
Diabetes and the Heart, featuring Dennis Bruemmer, MD, PhD
Resources