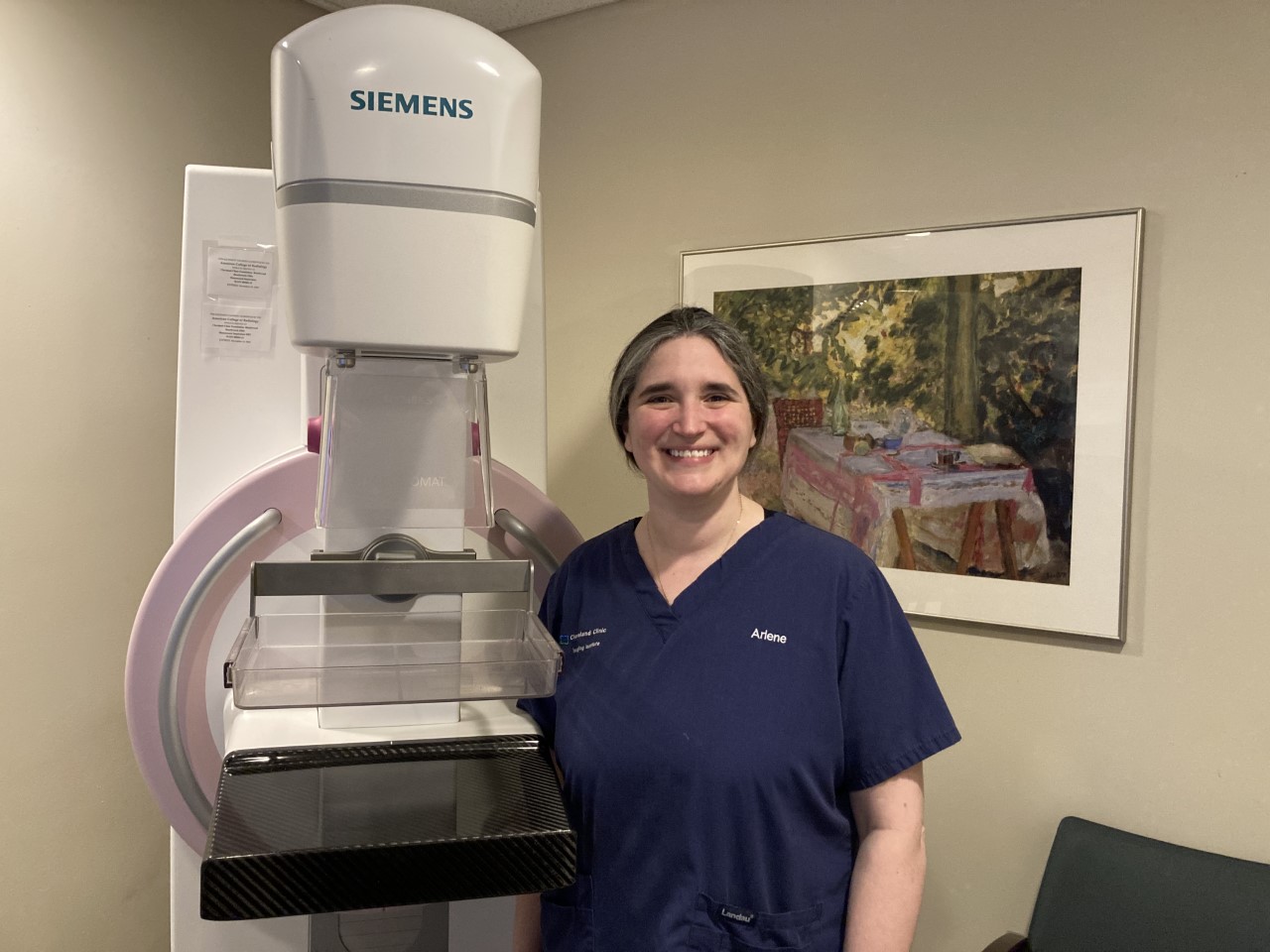 What interested you in becoming a Mammography Technologist?
Mammography is a different modality within radiology compared to other specialties. It is a very personal and rewarding career. I believe strongly in the technology of mammography as a screening tool.
What physical and/or soft skills do you need to have to succeed?
Physically, you will need to be on your feet and using your upper body all day. You must be able to communicate with the radiologists, patients, and co-workers to ensure a smooth-fast paced day. It is essential to be able to calm the nerves and anxieties of your patients to turn a very personal, sometimes awkward exam, into a very comfortable and pleasant experience.
What advice would you give to interested students?
To stay focused and do not get discouraged. Observe and ask questions. Radiology is a hands-on modality in which you will need to participate and physically touch patients. Do not be a afraid.
What interested you in working at Cleveland Clinic?
The opportunities. You can stay in your one area of study, or branch out and evolve in multiple modalities. Education is encouraged and advancement is always possible.
What excites you about working as a Mammography Technologist?
The advancement of technology. It is amazing to compare films from twenty years ago to now and see the progress made. Technology is advancing so fast and is making a difference in so many lives.
What has been your most gratifying experience as a Mammography Technologist?
A patient approached me after her cancer biopsies to thank me for taking such great care of her during a time of great anxiety and fear. She thanked me for reminding her to never give up hope and gave her courage to continue with her cancer treatments. When I have a bad day, I think of her and remember why I chose this career.
What career options do you have in this field?
With mammography, you have the option to stay as a screening technologist or go to a diagnostic center and perform more in-depth mammogram exams. There is an opportunity to train in procedures and assist radiologists in performing biopsies and pre-surgical exams. There also an additional registry in ultrasound available in breast sonography.
What is something others may not know about this career field? What are common misconceptions?
The most common misconception about mammography is that it is easy and a non-thinking job. When students start hands-on training they are always surprised to see how difficult it is to position. Mammographers are highly critiqued on their positioning and are expected to produce high-quality films on every patient every time. It is highly regulated by the FDA and MQSA inspections. They also have ACR accreditations.
How has this career field changed since you started? What does the future look like?
When I first started radiology, we had the film in cassettes to take images. We then advanced to digital, which evolved into 3D tomosynthesis mammograms. The computerized images improved the ability to detect small cancers before a patient can feel them. I see 3D mammograms and screening ultrasounds becoming the new normal. The future looks promising.
Learn More