Explore Training Programs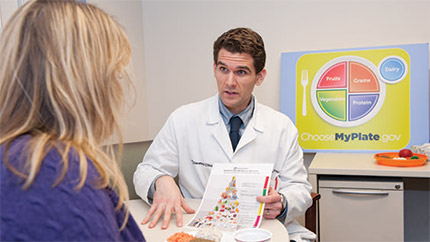 Cleveland Clinic sponsors internal programs which provide both didactic and clinical training as well as clinical rotations for those students enrolled in an affiliated health science program. There are many options to choose from based on your interests and schedule. We offer certifications, associate degrees and post-graduate training.
Currently, the demand is highest for positions in these popular health science areas: Radiologic Technology, Medical Laboratory Science, Respiratory Therapy, and Physical and Occupational Therapy.
Non-discrimination Policy
Cleveland Clinic does not discriminate in admission, employment, or administration of its programs or activities, on the basis of age, gender, race, national origin, religion, creed, color, marital status, physical or mental disability, pregnancy, sexual orientation, gender identity or expression, genetic information, ethnicity, ancestry, veteran status, or any other characteristic protected by the federal, state or local law. In addition, Cleveland Clinic administers all programs and services without regard to disability, and provides reasonable accommodations for otherwise qualified disabled individuals.

If you are a student who believes you have been subject to (1) sexual harassment by Cleveland Clinic program faculty, staff or employee; or (2) any other form of gender discrimination under Title IX, you may report such misconduct or file a formal complaint with the Title IX Coordinator in the Education Institute, Administration Office, Main Campus, NA22. Complaints must be submitted in writing.