Overview
Overview
In 2007, Cleveland Clinic recognized the importance of educating our future health science caregivers by forming the Center for Health Sciences Education. The center coordinates Cleveland Clinic's own internal training programs with the external affiliated training programs offered at educational facilities throughout Ohio and across the nation.
We offer the following services:
Affiliation agreement negotiations
Student onboarding
Clinical program reviews
Fast Facts
Below are important statistics and facts about our training programs, students and more.
62 health science disciplines in the Cleveland Clinic health system that provide student training.
2,733 health science students placed in clinical rotations at Cleveland Clinic.

2,503 students placed from affiliate-based programs.
230 students placed from Cleveland Clinic training programs.
43.5% of students placed at Cleveland Clinic main campus.
56.5% of students placed at Cleveland Clinic community hospitals and family health centers.

141 academic institutions involved in our affiliate-based programs.
29 states (including the District of Columbia) where we have affiliate-based programs.
51 schools in Ohio in which we have affiliate-based programs.
These figures are for the 2015-16 academic year.
Our Team
Our Team

Marguerite Group, MD
Medical Director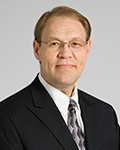 Roy Anderson, MS
Director, Education Partnerships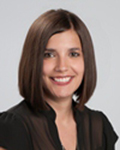 Michelle Hrehocik
Project Manager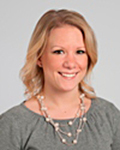 Kerilyn Gillombardo
Coordinator
Contact Us
Contact Us
Center for Health Sciences Education
9500 Euclid Ave. / NA31
Cleveland, OH 44195
Monday through Friday, 8 a.m. to 4 p.m.
Please complete the form below, and we'll respond to your query within 24 hours.