Overview
Overview
Thank you for your interest in the Cleveland Clinic Advanced IBD Fellowship Program.
Cleveland Clinic offers a one-year intensive program, committed to providing exceptional advanced interdisciplinary training in Inflammatory Bowel Diseases for young physicians with the highest potential to advance the field. The goal of the program is to provide training, resources and mentoring necessary to propel participants to the next step in their career.
A strong emphasis in this program is placed on mentoring and professional development, by participation in IBD and GI conferences, journal review, abstract review, educational formats, publication of research projects, education and leading teams including residents and advanced practice providers. Requirements for eligibility include completion of a 3-year general GI fellowship. Each fellow receives serial, detailed evaluation and opportunity for bidirectional feedback to ensure success of the program.
This program is delivered by a distinguished and committed IBD program faculty representing all disciplines treating IBD patients and including national and international leaders in clinical, translational, and basic research, and state-of-the-art, multidisciplinary care.
We encourage you to learn more about the Advanced IBD Fellowship Program.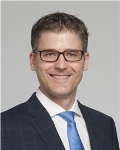 Florian Rieder MD, PhD
Program Director (Clinical, Translational Science)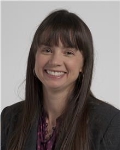 Jessica Philpott MD, PhD
Associate Program Director (Clinical, Transition of Care)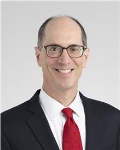 Miguel Regueiro MD
Chair, Department of Gastroenterology, Hepatology and Nutrition
Diversity & Inclusion
Discover the role diversity and inclusion plays at Cleveland Clinic and at its Graduate Medical Education program, as well as our diversity and inclusion efforts.
Learn more
Curriculum
Curriculum
Our structured curriculum is built on a longstanding tradition of IBD excellence at Cleveland Clinic. It includes a diverse set of clinical experiences including inpatient and outpatient management of IBD, patient centered interdisciplinary care, surgical management, pediatric to adult transitioning, nutrition and more:
Outpatient care of patients with IBD.
Inpatient care of patients with IBD.
IBD endoscopy.
Interdisciplinary management of IBD patients with colorectal surgery, pathology, radiology, nutrition, psychosocial care, dermatology, rheumatology.
Care of the IBD patient with ileal pouch anal anastomosis (IPAA).
Transition of care from pediatrics to adult.
IBD medical home.
IBD research.
Clinical trials.
Educating medical students, residents and fellows about IBD.
Mentoring, research and professional development.
Core educational reading materials.
Attendance at national IBD conferences.
There are opportunities to personalize the curriculum based on a fellow's individual interests including:
a clinical research track with ample opportunities and resources to complete clinical research projects.
industry and investigator-initiated clinical trial involvement.
advanced IBD clinical care including medical home or endoscopic procedures.
translational IBD research with connection to lab based research programs.
Faculty
Fellows
Fellows
The Cleveland Clinic Advanced IBD fellowship program has a long-standing tradition of successful placement of prior fellows into academic institutions upon completion of the program.
Previous fellows include:
Vivian Chidi – 2016-2018
Gastroenterology Associates of Northwest Ohio
Diana Franco Corso - 2018
Mayo Clinic, Minnesota
Preetika Sinh - 2015
University Hospitals of Cleveland
Darren Seril - 2014
Rutgers Robert Wood Johnson Medical Group Gastroenterology
Contact Us
Contact Us
We are currently accepting applications for the 2021-2022 academic year. For further information regarding the application process and eligibility, please contact:
Program Director
Florian Rieder, MD, PhD
Advanced IBD Fellowship Program Director
Gastroenterology Education Coordinator
Cheryl Borowski
Gastroenterology Education Coordinator
216.445.7204
Fax: 216.636.2508
borowsc@ccf.org