Overview
Overview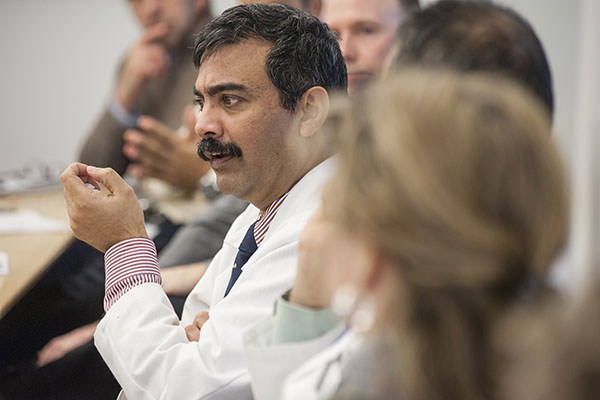 C5Research is a team of experienced and dedicated clinical trial specialists within the Heart, Vascular & Thoracic Institute of Cleveland Clinic. We bring scientific and clinical leadership in cardiovascular disease in combination with operational excellence to conduct Phase II-IV multicenter clinical trials.
Since 1991, we have leveraged the clinical expertise of over 500 physicians across multiple specialties throughout Cleveland Clinic providing academic leadership and coordination for trials ranging in size from <100 to 24,000 patients.
Cleveland Clinic is nationally ranked and globally recognized as the world leader in cardiovascular care.
What We Do
What We Do
We are an academic group dedicated to achieving the highest quality work following ICH/GCP guidelines.
We understand industry timelines and commit to delivering on time. We bring world class academic leadership to clinical trials and a viewpoint and independence that satisfies the demanding peer-reviewed scrutiny of the academic and scientific community.
Working closely with Cleveland Clinic physicians, we provide:
Our Team
Our Team
C5R Physician Leadership
C5R Management
Ruth Cannata, BSN, RN
Director of Operations
cannatr@ccf.org
Mary Del Valle, BSN, RN
Clinical Events Committee
delvalm@ccf.org
Ashley Beltran, MSHS, RDMS (AB)(OB)(PS), RVT
Cardiovascular Imaging Core and
Atherosclerosis Imaging Core Laboratories
beltra@ccf.org
Ellen McErlean, MSN, RN, FAHA
Project and Site Management
mcerlee@ccf.org
Michael Simmons
Cardiovascular Clinical Research Information
Services (CCRIS)
simmonm@ccf.org
Mandy Thompson
Research QA & Regulatory
thompsm22@ccf.org
Kathy Wolski, MPH
Statistics and Clinical Data Management
wolskik@ccf.org
Terri Zito, BS, CRCP
Contracts and Finance
zitot@ccf.org