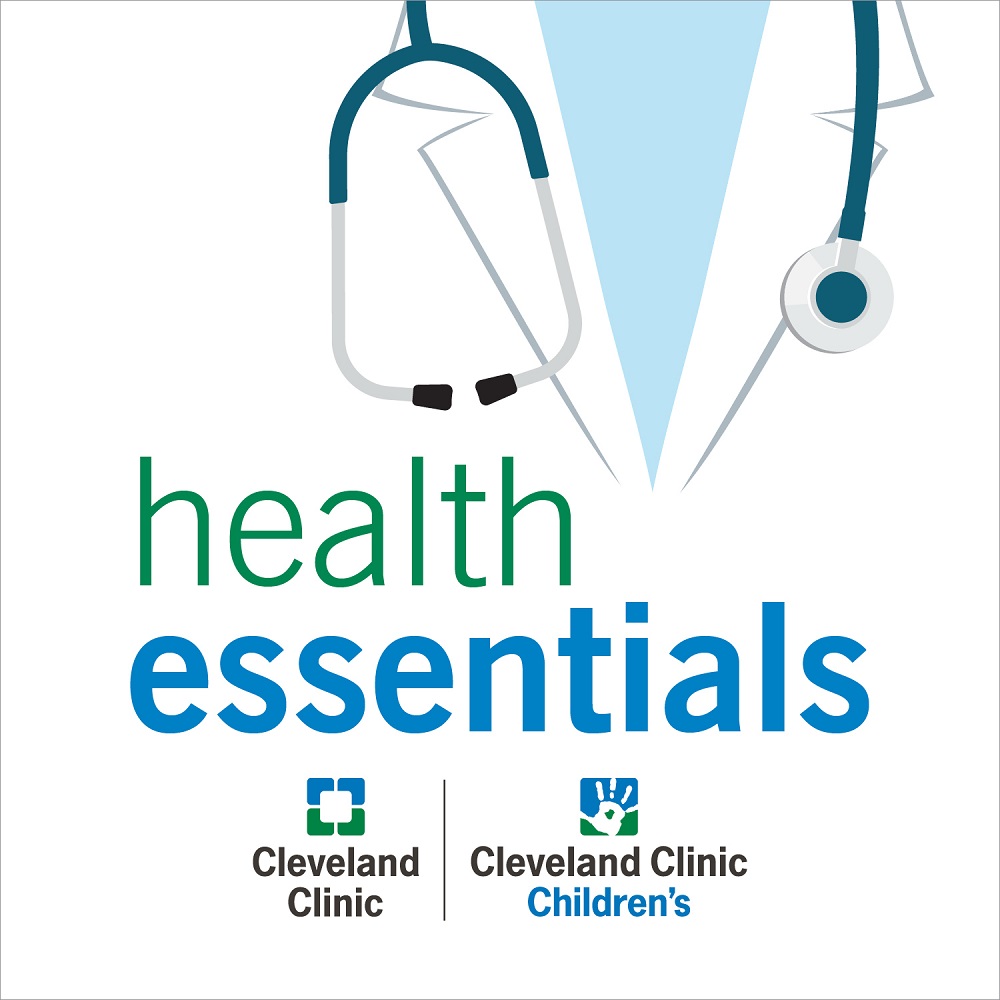 Health Essentials
Tune in for practical health advice from Cleveland Clinic experts. What's really the healthiest diet for you? How can you safely recover after a heart attack? Can you boost your immune system?
Cleveland Clinic is a nonprofit, multispecialty academic medical center and is ranked as one of the nation's top hospitals by U.S. News & World Report. Our experts offer trusted advice on health, wellness and nutrition for the whole family.
Our podcasts are for informational purposes only and should not be relied upon as medical advice. They are not designed to replace a physician's medical assessment and medical judgment. Always consult first with your physician about anything related to your personal health.
Subscribe: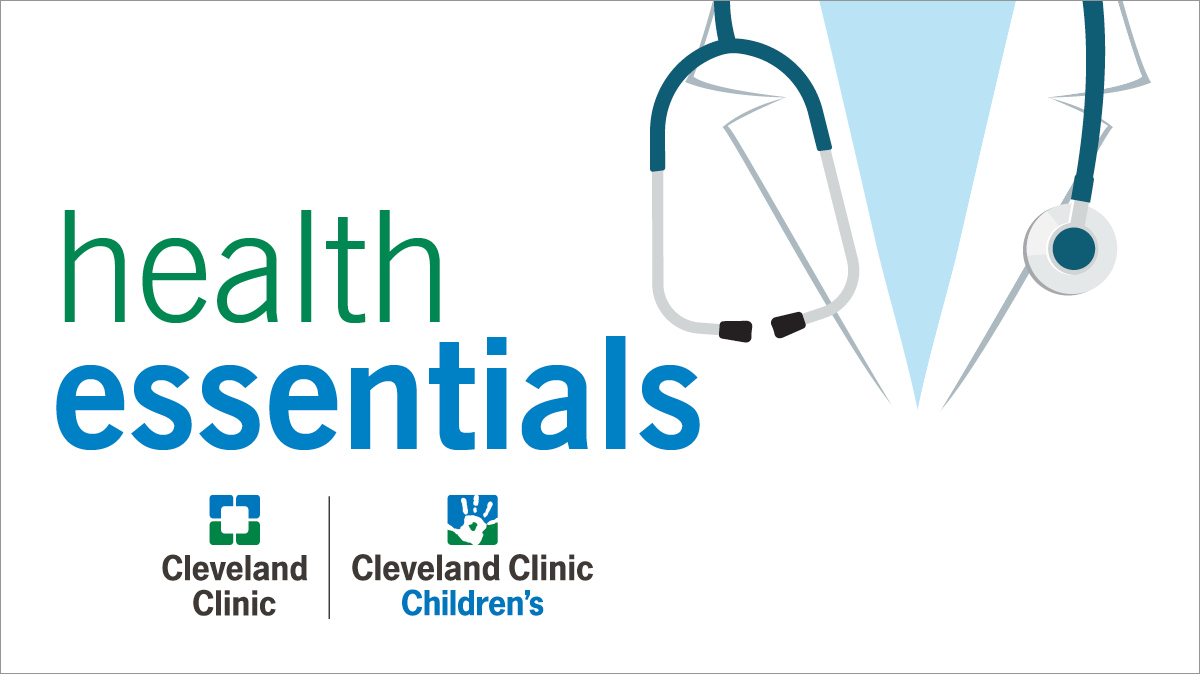 Featured Episode
What to Know About Frozen Shoulder with Dr. Vikas Patel
Frozen shoulder describes a condition in which the movement of the shoulder becomes limited. This condition can develop for many reasons, but it is very painful and can have a serious impact on your daily life. Luckily, with physical therapy, exercise and other interventions, frozen shoulder is very treatable. Orthopaedic sports medicine specialist Dr. Vikas Patel explains about what causes this condition - and the best ways to approach treatment.
Play Now
All Health Essentials Episodes
All Health Essentials Episodes
November 24, 2021
Handling Holiday Stress with Dr. Matthew Sacco
Do you find yourself listing "stressed out" as one of your main feelings during the holidays? You're not alone. Many people experience stress during the holidays. It can be hard to deal with the stress of large family gatherings - especially if it's your first big holiday since the start of the pandemic - and crafting the picture perfect celebration. Psychologist Matthew Sacco, PhD joins us to talk stress management and help us find ways to have a happy holiday season.
Play Now
November 17, 2021
Hospice, Palliative Care and End of Life Dignity with Dr. Laura Hoeksema
Maintaining quality of life during a serious illness - or planning for end of life care - can be a tough emotional journey. This holds true whether this care is for yourself or a loved one. Luckily, there are healthcare professionals with experience helping people navigate this journey every step of the way. Laura Hoeksema, MD discusses what you can expect from hospice and palliative care - and why both kinds of care provide such comfort.
Play Now
November 10, 2021
What to Know About Chest Pain in Children with Dr. Francine Erenberg
When your child tells you they have chest pain, this can sometimes signal problems with their heart. However, most discomfort felt by kids isn't caused by a serious condition. Pediatric cardiologist Francine Erenberg, MD, discusses the reasons your child might be feeling chest pain - and how to tell when it's time to worry.
Play Now
November 3, 2021
Taking Control of Emotional Eating with Dr. Susan Albers
The link between what we eat and how we feel is strong. Many big emotional moments in our lives are paired with certain foods. We reach for our favorite treats for comfort and celebration. But what happens when you find yourself routinely turning to food as a coping mechanism? We talk to psychologist Susan Albers-Bowling, PsyD, about what emotional eating is, how to recognize it and ways to manage it.
Play Now